Investing in old, rare whiskies: How much is out there and what do NFTs have to do with it?
With whisky investment on the rise, CNA Luxury speaks to Rickesh Kishnani, founder and CEO of Hong Kong-based Rare Whisky Holdings, who shares tips for whisky collectors. We also find out what makes a whisky rare and collectible.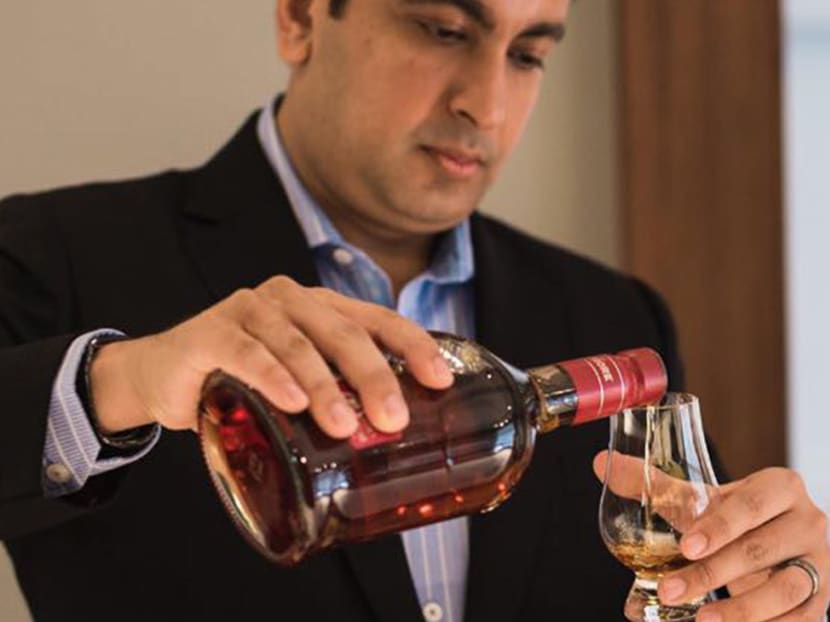 Rickesh Kishnani's foray into whisky started with a visit to Scotland – by way of wine. The Hong Kong-born entrepreneur had run an established wine retail firm, Platinum Wines, since 2009 to service the city's voracious appetite for wine.
"I was in my 30s and while I was still enjoying wine, I was looking for something different for an after-dinner drink and started getting into the world of whisky."
In 2013, he started visiting Scottish distilleries and fell in love with the industry. It helped that interest in investment whisky was on the rise and, besides, the margins on wine were very slim. "We didn't really see the growth opportunity in wine that we started seeing in whisky," the 42-year-old whisky-aficionado recalled.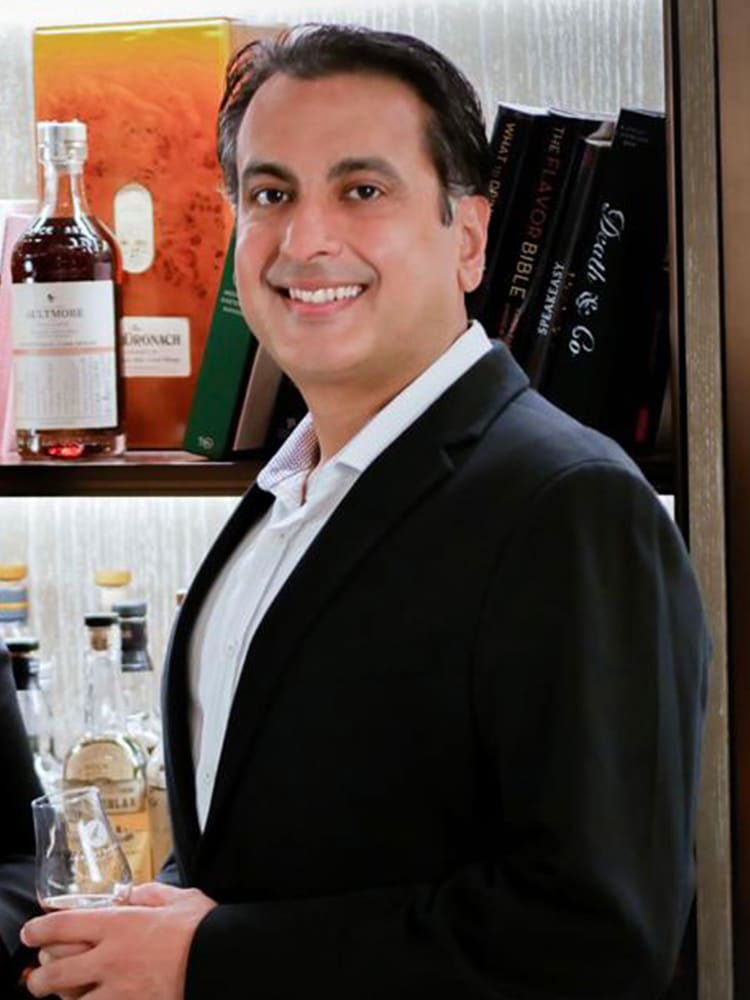 His plan was simple: To trade rare and old whiskies through his existing wine business. But as he quickly discovered, it was quite difficult to access old, rare, and interesting whisky bottles.
"There's an imbalance between supply and demand of old and rare single malt whisky," Kishnani said. That imbalance formed the basis of his fund.
The following year, Kishnani launched Platinum Whisky Investment Fund, the world's first private equity fund focused on rare, single-malt whiskies. The fund gave him a much broader access to rare whisky, or "liquid gold" as it's sometimes known in investment circles.
According to Knight Frank's Luxury Investment Index, rare whisky investment is the best performing collectible, registering a 483 per cent growth in the last decade. As an asset class, it is garnering increasing interest from Asian investors. 
Established with David Robertson – the former master distiller at The Macallan – as the chief investment officer, the fund raised US$12 million (S$16 million) from 50 high-net-worth investors based in Hong Kong, Singapore, Mainland China, and the United Kingdom. It closed in November 2021 at US$26 million (S$35 million), with a gross return of 17 per cent per annum to its investors.
"It was an advantage to be the world's first but it's also a challenge because nobody has done it before," he shared.
The first thing he learnt was that investing in barrels or casks markedly outperformed investing in bottles. Second, that they did not have enough exit strategies, like distribution channels, set up for the fund. And lastly, that the legal and compliance formalities were an encumbrance.
A FINGER IN EVERY DRAM
Kishnani would eventually take a different approach with his new venture, Rare Whisky Holdings (RWH), launched in June 2021.
"We're definitely even deeper now into whisky and whisky investment; we're just not doing it through a fund structure."
Instead, RWH holds stakes in several companies within the whisky supply chain: An Edinburgh-based distillery; a custom cask company, Glenor, with 1,000 casks of maturing whiskies from different distillers; and a 49 per cent stake in Scottish online auction house Whisky Hammer.
The idea is to offer Asia-based clients diversified investment options of casks and bottles and diversified exit points – auctions, private sales and blockchain platforms – which are currently lacking in the market.
THE RARITY OF THE RARE
With private investors, funds and enthusiasts all exploring rare and old whiskies, it raises the question: How much rare whisky is out there?
Kishnani qualifies any single-malt aged whisky distilled pre-1990 as old and rare whisky, with most stock dating to the 70s and 80s. "There is a finite source of what's old and rare," he confirmed, "but there is also new supply coming into the market every year."
Collectibles and limited series from top distilleries like The Macallan come out every year. Then, whiskies from the "silent stills," or defunct distilleries, appear on the market in limited quantities, like the 210 bottles of Ladyburn 1966 Edition One released in 2021. Silent still offerings are soaring in price owing to their scarcity, and the demand has encouraged some dead distilleries like Brora to reopen.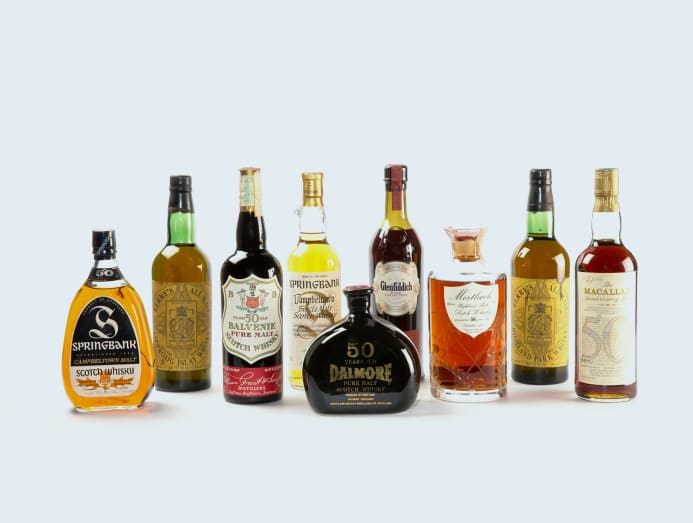 Other aged investment-grade whiskies exist, but they are not necessarily on the market. "In Scotland, there are millions and millions of casks of old whisky held by Diageo, Pernod Ricard, William Grant and Sons – the big players. And they decide each year what they put out into the market at different age points," Kishnani added.
He claims to be a fan of Talisker releases and Highland Park. His now-defunct fund invested in 1902 Highland Park single malt, which ended up being one of the top performers.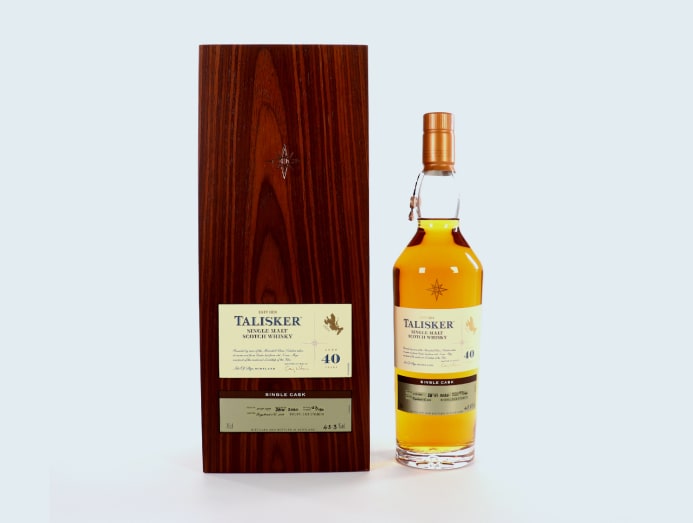 His third favourite is Dalmore. "The master blender, Richard Patterson, who's been there for decades, continues to come out with special releases each year that are definitely very collectible."
CLOSER TO HOME, THERE'S JAPAN
Japanese aged whiskies are just as valued, if not more, owing to their limited supply. While there are 100 active distilleries in Scotland alone, there are fewer than 10 in Japan. 
"In Asia, people feel comfortable starting with a country they know well," he said. "Those starting in the world of whisky, even as consumers, start with Japanese whisky – often a Hibiki, a Hakushu or a Yamazaki 12." 
Kishnani recommends Japanese aged whiskies for collectors. "I think that any Japanese whisky that has age on it is likely to do well over the long term because the supply of each Japanese whisky is already very, very short. And it's not a problem they can fix in the next decade or so." Twenty-five per cent of his fund portfolio consisted of Japanese labels, including 300 bottles of the covetable 1981 Karuizawa 30-year-old, which yielded a gross profit of 200 per cent in under three years.
BEWARE OF FAKES
With big investments and raging interest, counterfeiting is a growing concern in the whisky world. Fake bottles have surfaced at auctions and the expanding secondary market. Kishnani said that while fakes are nearly impossible for consumers to detect, auction houses can help ascertain the bottles' provenance.
For extremely rare bottles, like his collection of 1902 Highland Park, an expensive carbon-dating process is available to authenticate the age statement. "Compared to wine, (whisky counterfeiting) is less prevalent, but we certainly do see cases from time to time."
IT'S ABOUT THE CLEAN EXIT
He urged home investors to store whiskies upright. "It's the opposite of wine really, where you store it on the side to prevent the cork drying out. With whisky, you don't want the cork to get wet because there are more chances of it crumbling and falling into the whisky."
When it comes to exiting the investment, he recommended whisky auction houses or platforms for a wider reach to authentic buyers.
At the institutional level, diverse exit strategies are just as important for casks, as Kishnani found out early in the process. In addition to peer-to-peer sales, the one that he is exploring involves blockchain and NFTs (non-fungible tokens).
Blockchain technology authenticates the cask with a tamper-proof digital token and guarantees the provenance through all purchases. 
Furthermore, on a blockchain platform, the cask can be fractionalised. A whisky cask or barrel usually outputs 200 to 300 bottles and costs upwards of £20,000 (S$36,160). Instead of one NFT per cask, 200 to 300 NFTs can be issued, dramatically lowering the cost of investment.
"That provides two things that are not possible today," he said. "One is access. Now you can't buy anything less than an entire cask, but through fractionalisation you'd be able to buy one bottle of one cask that will be bottled in the future.
"And then, NFTs make it easy for people to transfer ownership, so that creates a liquidity opportunity in the secondary market for those who are holding those NFTs."
Next up for Kishnani is an expansion of the Whisky Hammer auction platform in Asia, possibly Singapore. as soon as travel restrictions allow him a passage out of Hong Kong and a much-needed visit to Scotland.
"I love Scottish culture and food, even haggis if it is done well. On our last visit, I celebrated my 40th birthday in Scotland with friends and I can't wait to be back," he said.