It's 2020. Why are female entrepreneurs still facing gender bias?
Despite advances in gender equality, research has shown that women still face discrimination when proposing business ideas. But a new women-only business networking club in Singapore is seeking to level the playing field.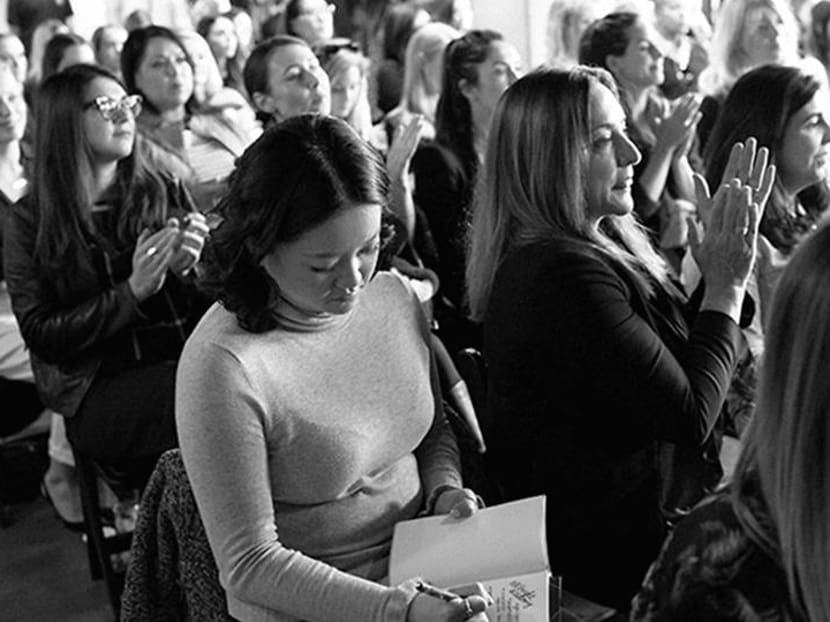 With so much talk about gender equality and women breaking through the glass ceiling in the public and private sectors in the past decades, it is only reasonable to expect that females should be given similar benchmarks as males on their entrepreneurial journeys by now.
Yet a 2019 research report by HSBC Private Banking entitled She's the Business revealed that over one third of female entrepreneurs have experienced gender bias during the pitch, and only 57 per cent secure their target investment compared to 61 per cent of their male counterparts.
The report also showed that in Singapore, two in five female entrepreneurs have experienced gender bias when raising capital while 59 per cent have been denied funding, compared to 50 per cent globally.
Insights from the report were gathered from in-depth interviews with seven female entrepreneurs and six investors, as well as an online quantitative survey of over 1,200 entrepreneurs, of whom slightly over half were female.
The respondents hailed from eight markets – mainland China, Hong Kong, the UK, the US, France, United Arab Emirates, Saudi Arabia and Singapore – and were major shareholders and active decision makers in a privately owned business.
"The report raises the question of whether business capital funding in Singapore is simply a tough but gender-agnostic market or are Singapore-based female entrepreneurs forcing gender parity when it comes to funding," said Siew Meng Tan, Regional Head, Asia Pacific, at HSBC Global Private Banking.
"Either way, the report reflects my experience of Singapore-based female entrepreneurs as being tenacious, committed and meticulously prepared. The fact that Singapore is demonstrating gender parity when securing capital bodes well for the country."
"The report reflects my experience of Singapore-based female entrepreneurs as being tenacious, committed and meticulously prepared." – Siew Meng Tan
INTERNATIONAL SISTERHOOD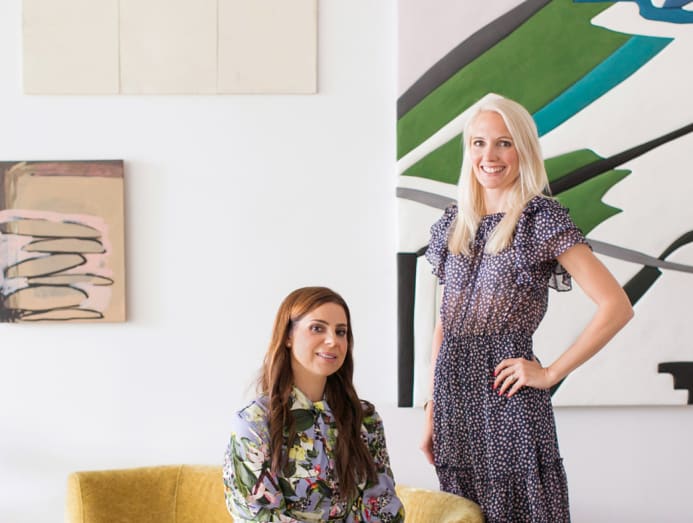 Despite these hurdles, a separate global study conducted by London-based women-only members club AllBright during the current pandemic showed that over one third of women surveyed in Singapore have plans to launch their business.
Over 75 per cent indicated that they were more likely to invest in career development now than prior to the pandemic, compared to 60 per cent in the UK. The HSBC study also showed that Singapore's female entrepreneurs invest their personal funds into their businesses (an average of £121,000; S$212,500) more than all the other markets.
Clearly, a feisty and committed female entrepreneurial community exists here, and an international "sisterhood" of advice and support would help rocket-launch their ambitions.
In its first foray into Singapore, AllBright partnered HSBC Private Banking to hold the inaugural digital summit FoundHER for female entrepreneurs from Sep 21 to Sep 24.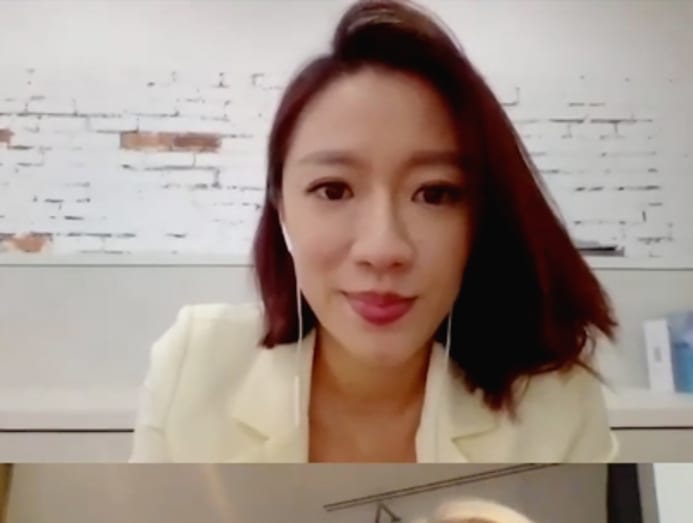 Over the four days, keynote speakers such as Lisa Enckell from global startup generator Antler, and Managing Partners Tanya Rolfe and Gail Wong from venture capital fund HerCapital, shared how to perfect a virtual pitch and to fundraise during a pandemic.
Rachel Lim, founder of fashion label Love, Bonito, also shared how she grew her business from a blogshop to several flagship stores in Southeast Asia. It culminated in a Virtual Pitch Day where four female entrepreneurs behind a range of businesses from fintech to social media made their pitches for investment.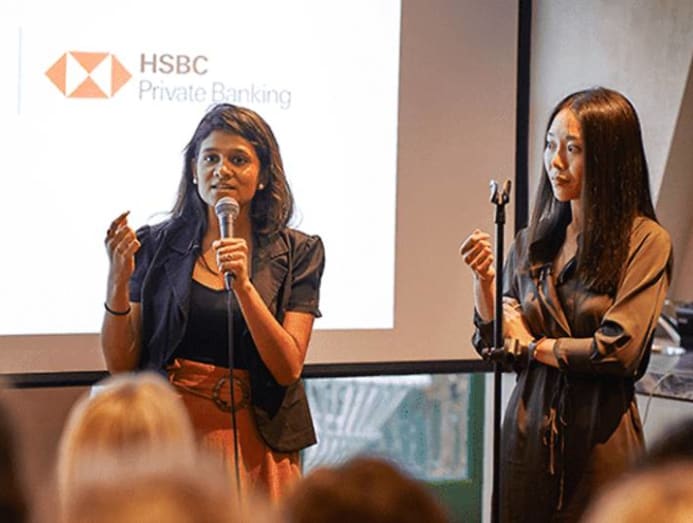 AllBright's co-founder, Debbie Wosskow, said: "It is important that women in the investor and entrepreneur communities continue to support one another. At AllBright, we want to give women the tools and the confidence they need to fight gender bias in their communities." Wosskow is the former CEO of subscription-based home exchange LoveHomeSwap, which was sold for £40 million in 2017.
"It is important that women in the investor and entrepreneur communities continue to support one another." – Debbie Wosskow
The club has three locations in London and Los Angeles, with another in New York coming up. This year, it launched the AllBright Digital membership, which offers over 150 videos in its AllBright Academy and practical advice from leading businesswomen and thought leaders.
"The new platform aims to connect and upskill women from all over the world to help build their networks, especially in countries where gender bias is a more commonly faced challenge," said Wosskow.
She feels that gender bias still occurs today as many women, particularly mothers, still take on the majority of caregiving responsibilities, household chores and childcare. "This type of domestic responsibility is often referred to as the 'motherhood penalty' or 'mental load' and can be a factor in why more women than men work part-time or opt to work from home, which can then impact their rise into leadership roles."
She added that female entrepreneurs also have to watch out for "loss-leading" questions by investors, which male entrepreneurs don't experience.
For example, a male entrepreneur would be asked "How do you plan to monetise this?" or "How do you want to acquire customers?", whereas female entrepreneurs would be questioned "How long will it take you to break even?" and "How many daily and monthly active users do you have?"
Her advice to women who face personal questions during a pitch? Politely acknowledge the question and steer it back towards the topic of business.
"When being asked personal questions during a pitch, this often comes from a place of unconscious bias. The correct response completely depends on the context of the conversation and the level of rapport you have with who you are speaking with."
Other tips offered at the summit: Keep pre-pitch decks compelling with plain English, few graphics and big fonts because venture capitalists often read documents on the move; and know the purpose for your business because venture capitalists buy into passion and commitment in a founder and this entrepreneurial journey will be fraught with moments of self-doubt.
Wosskow said: "Building a network of like-minded women has been the single best thing in my career. At AllBright we truly believe that sisterhood works – sharing experiences and advice, as well as using each other as opportunities for learning.
"The key to bringing about change is to continue challenging the status quo and call out bias whenever we see it. It would take time, but I believe that if women come together as one global community, we can change this."
"The key to bringing about change is to continue challenging the status quo and call out bias whenever we see it. It would take time, but I believe that if women come together as one global community, we can change this." – Debbie Wosskow