In a city famous for pork and poultry, why are Hong Kongers eating so much beef?
Suppliers and restaurateurs say that strong demand for beef, especially wagyu, owes to its versatility and the inability of Hong Kong residents to travel to Japan.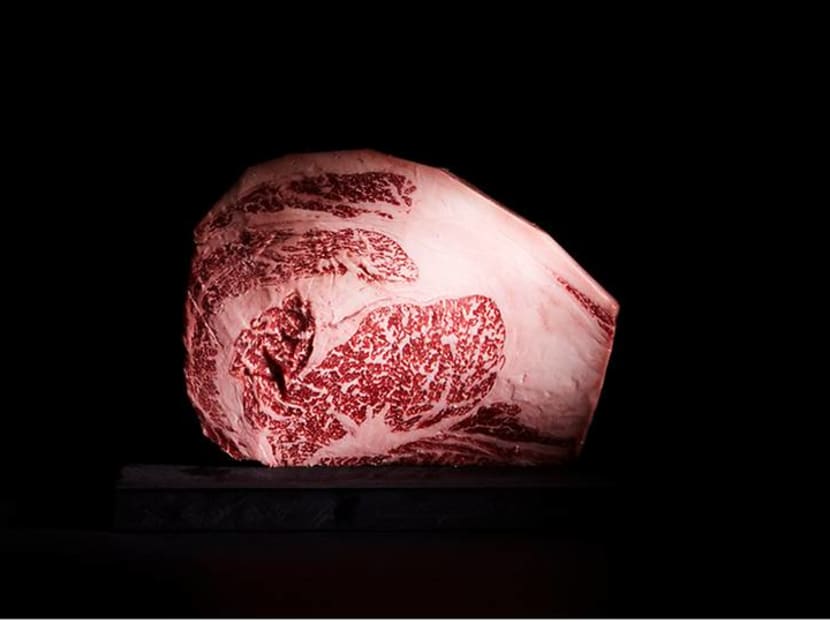 In the 2019 table of global beef consumption per head of population, the countries in the top two spots were perhaps predictable: Argentina and Uruguay. They're famed for their beef production on vast ranches, as well as their history of cooking beef over asador grills.
In third place, however, came Hong Kong, with each citizen eating an astonishing 51.7 kg of beef per year. That's the equivalent of almost two Big Macs per person, per day – every day.
Beating countries like the US and Australia is some feat, especially when the SAR is better known for seafood consumption. All of which begs the questions of how and why beef has become such a huge part of the diet.
There are, of course, sceptics who doubt the numbers. Some say that much of the beef is actually smuggled across the border to the Chinese mainland, where prices are higher and demand greater.
But there's no doubting the overall trend in stratospheric growth in consumption: Back in 2001 when China joined the World Trade Organization, the total value of its meat imports was only 15 per cent of the equivalent number in the US. Just 15 years later, however, they had already overtaken the U.S.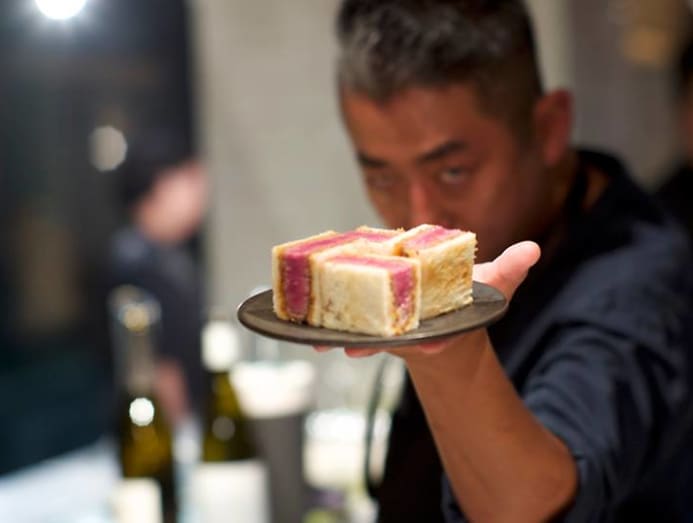 Eating beef was once so rare in China that back in the 18th century, if you looked for a recipe you'd find it listed alongside palm civet and other "exotic" ingredients. But as Hong Kong's post-war economy developed and living standards improved, it quickly found favour among local diners. A large expatriate population who were familiar with eating beef, not to mention the city's status as a key global trading hub, both ensured that it grew in popularity to rival the traditionally most popular meat, pork.
There is no denying, however, that beef-eating habits have substantially evolved over the last few decades – and especially so in the last ten years. The city has seen a rise in high-end beef specialists and standalone steak restaurants, leaving some famed traditional American steakhouse chains struggling to keep up.
Jason Lo is Managing Director of Waves Pacific, a company he founded in 2002 to supply the city's restaurants – and recently individual customers – with high-end produce, from truffles to caviar and some of the world's finest beef, of which he sells between eight to ten tonnes per month.
"Hong Kong diners are now quite knowledgeable about the origins of the beef, as people are well-travelled and have developed more sophisticated palates. But Hong Kong has always been a big beef city and it has greatly progressed in scope and variety.
"Back when I started, the only 'premium' beef was from the US and Japan. Australian beef was thought of as sub-standard. We spent the first few years changing that perception with Australian Wagyu beef, and today, Mayura Station and WX by Rangers Valley are our flagship brands."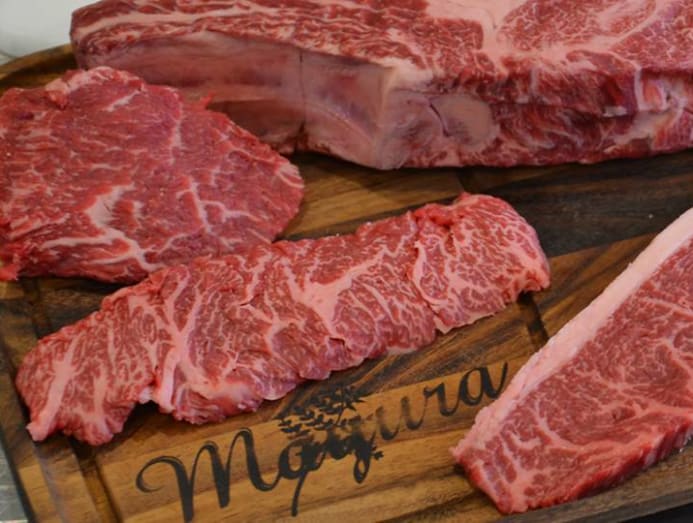 With growing beef appreciation and knowledge, so the variety of cuts on offer has grown.
"Once we got a foothold, we then started to push the 'secondary cuts'," Lo added. "At the time, most restaurants only used the loin cuts such as striploins, ribeyes and tenderloins. When I was in Australia I tried the cheeks and decided to bring those in as well, then one of the first secondary cuts we introduced was the Wagyu onglet. I remember bringing it to one of our early French clients and how excited he was."
Ultimately, Lo is bullish – excuse the pun – about the future of beef in Hong Kong.
He said: "The Hong Kong restaurant market is already quite crowded, but there is always room for someone to bring in something new and approachable. Even with the rise of plant-based foods, demand has remained strong, maybe because we work with producers who are mindful of the way they produce their beef.
"In all the hoopla, one of the things that gets lost is that quality meat is the product of high animal welfare and good practices. Industrialised food production, whether it's meat or soy or anything, is something we all need to be mindful of."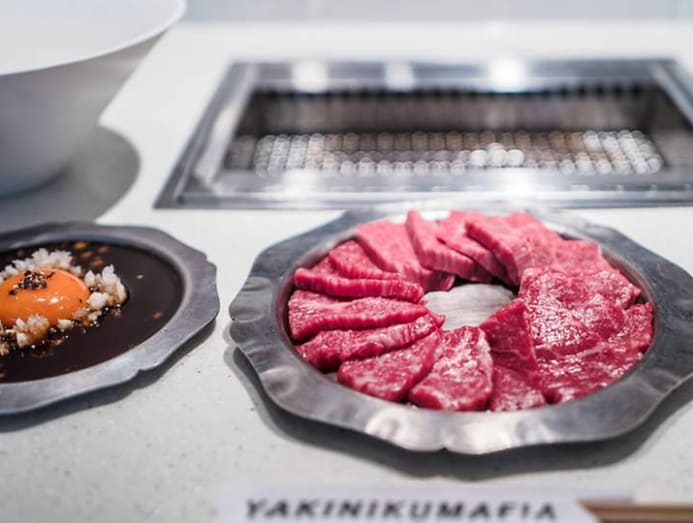 "Hong Kong people love high-end Japanese beef because wagyu is a brand like Rolex or eating caviar, so it's perceived as a luxury item. It's especially popular now as people who would normally go to Japan to eat beef can't travel, so they're looking for outlets to get their fix.
"We love to educate people about the different types, how Miyazaki is different from Kagoshima, Kobe and Ozaki. At the same time we want Yakinikumafia to introduce new diners to wagyu as there's a new generation of producers and suppliers who want to bring it out to the world through more casual places."
His restaurant group gets through more than a tonne of beef a month, always imported fresh, never frozen, with prime and second cuts distributed to different eateries. Dinner at Wagyumafia can run to HK$4,000 per person (S$720) without drinks, but after a very tough few months for the industry, business is back.
"Our consumption is higher than before and we're one of the largest importers of Japanese wagyu. It's both luxurious and scarce so we don't think appetite will go down. It's also very versatile and that's why customers keep coming back – we even started a dim sum night featuring high-end wagyu in siu mai, baos, spring rolls and more."
Mario Paecke is Chef de Cuisine at SOMM at the Landmark Mandarin Oriental. One of his signature dishes is a beef tartare, but in line with the luxurious offerings across the five-star property, it is taken up a level.
"We all love a good steak tartare, but it would be too obvious just to serve it the classical way. At SOMM, as at Amber, there will always be a little twist, so we use the very best French techniques, amazing grass-fed beef from France by Alexandre Polmard seasoned with ingredients from Japan. The mild heat of the binchotan grilled green chillies and the elegant fragrance of green shiso are a perfect match without  losing the flavour of the beef.
"The tartare is an elegant match with the huge varieties of wines & sakes by the glass served in SOMM and you can go in various directions depending how adventurous you are."
As to the key question regarding how beef compares in popularity with other meats on the menu, Paecke offered: "Beef remains very popular in Hong Kong and there's no doubt it's the favourite meat in a protein-heavy city. The taste of beef has evolved considerably over the years and is certainly more sophisticated.
"We also recognise that hunger for beef creates problems with the environment, hence we only focus on grass-fed beef and beef that has been ethically raised. We select the best possible choices that have less impact on our environment and are still exceptional products."
Although not every restaurateur or consumer is as mindful of the bigger sustainability picture as Paecke, Lo and Li, with people like them leading the charge, it seems that beef still has a very bright future in the Fragrant Harbour.
"Beef remains very popular in Hong Kong and there's no doubt it's the favourite meat in a protein-heavy city." – Mario Paecke