Why Switzerland's Graubunden is the next great luxury travel destination
We head to two of the most charming towns in this Swiss canton to soak in its allure.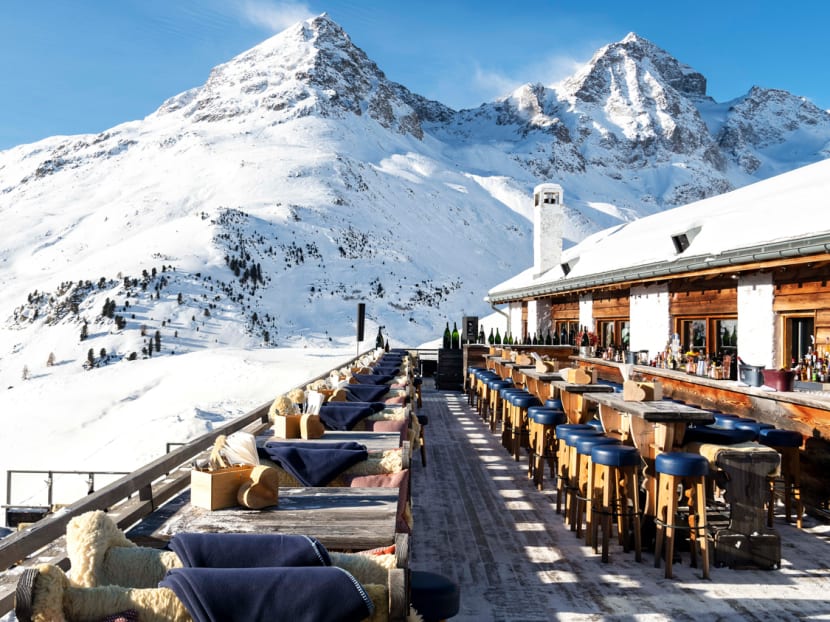 Switzerland's Graubunden is not like its other Alpine regions. Despite its snow-capped mountains and winter sports like skiing, the Swiss canton is a destination that offers more than just a tumble down the slopes. After all, this, as the Swiss like to boast, is where winter tourism was born, and that encompasses all the bells and whistles a luxury traveller would crave for.
There are Michelin-starred restaurants and boutique wineries, designer stores to drape yourself in warm threads and hiking trails with views to remember for a lifetime. Take your pick from the glitzy ski town of St Moritz to the healing thermal waters of Bad Ragaz — or soak in the history at Chur, one of Switzerland's oldest towns before zipping down to Davos for an afternoon paragliding.
The best part? The entire region is connected by the Rhaetian Railway, an efficient train system that can transport travellers from Zurich Airport to the small towns scattered throughout this mountainous region. In between, tourists will be rewarded with stunning views with its own UNESCO status and runs with clockwork military efficiency.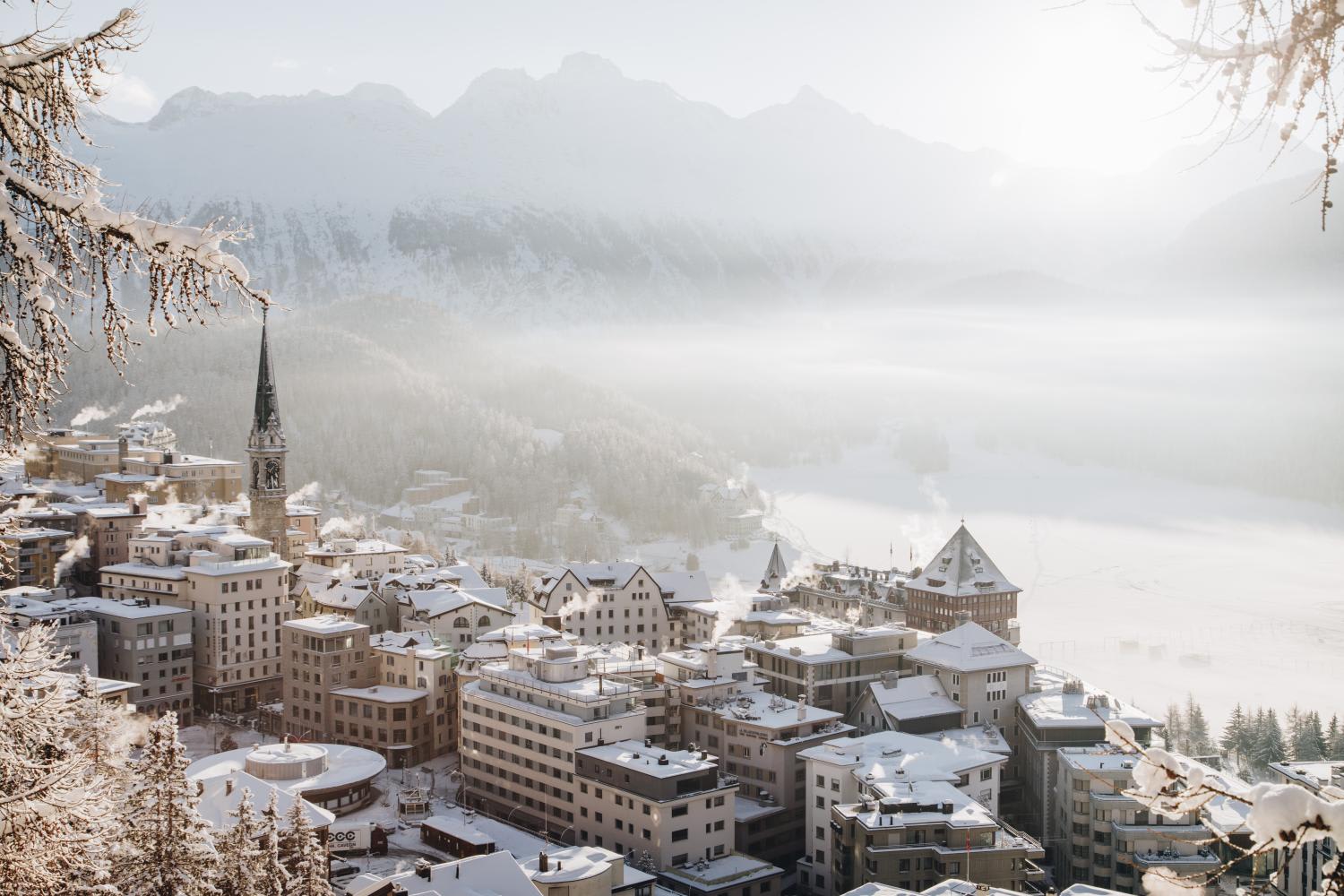 Switzerland's slick reputation for being organised begins the moment you land, and it's one that's so salient you might not even realise it at all. The infrastructure connecting the airport to the railway system is seamless and platforms — even in the smallest towns — are speckless.
Booking train tickets is also painless: Jead over to the Swiss Federal Railways official ticketing site and simply key in your destination. There are two classes available: Second and first class. While first class offers more space between your seat and ample leg room, second class is similarly comfortable and both options offer power sockets to charge your electronic devices.
Those looking to head straight to the alps without a stopover in Zurich will be glad to know it's a smooth journey. The train ride from Zurich Airport to St Moritz takes roughly 3.5 hours with two stops where you would need to change trains. The first leg will take you from Zurich Airport to Zurich, the second leg will take you from Zurich to Chur, the capital of Graubunden and the last leg will take you to St Moritz. Each connection lasts no more than 10 minutes — a thoroughly manageable period — and trains arrive and depart on time.
This might seem needlessly long, especially after an international flight but the train ride is incredibly scenic. In fact, getting to the snowy climes of St Moritz is part of the charm as you watch the urban landscape give way to the lakes and fields before the train snakes uphill in and through the mountains.
Get your phone at the ready as the views are breathtaking. The last leg of the train ride also takes you through Albula Pass, a UNESCO World Heritage Site designated for its technical feat in boring through mountains and the construction of passes while "maintaining harmony with the landscapes through which they pass."

YOUR ST MORITZ ITINERARY
The most striking feature in St Moritz — aside from its visibly wealthy visitors for whom Moncler is the equivalent of Uniqlo — is the view of the frozen lake and the mountain. Unlike many winter resort destinations, visitors get to marvel at the entirety of nature's creation, from the foot to the peak. Most other alpine destinations are situated along the mountains, so views tend to only be of mountain peaks.
This is the appeal to its visitors, many of whom are rather well-heeled with a good number arriving by private jet via Engadin Airport. St Moritz also proudly boasts getting at least 300 days of sun per year, a boon for visitors and residents who can revel in sunny days while other ski stations may have to holiday with grey skies (and bad lighting for those vacation photos).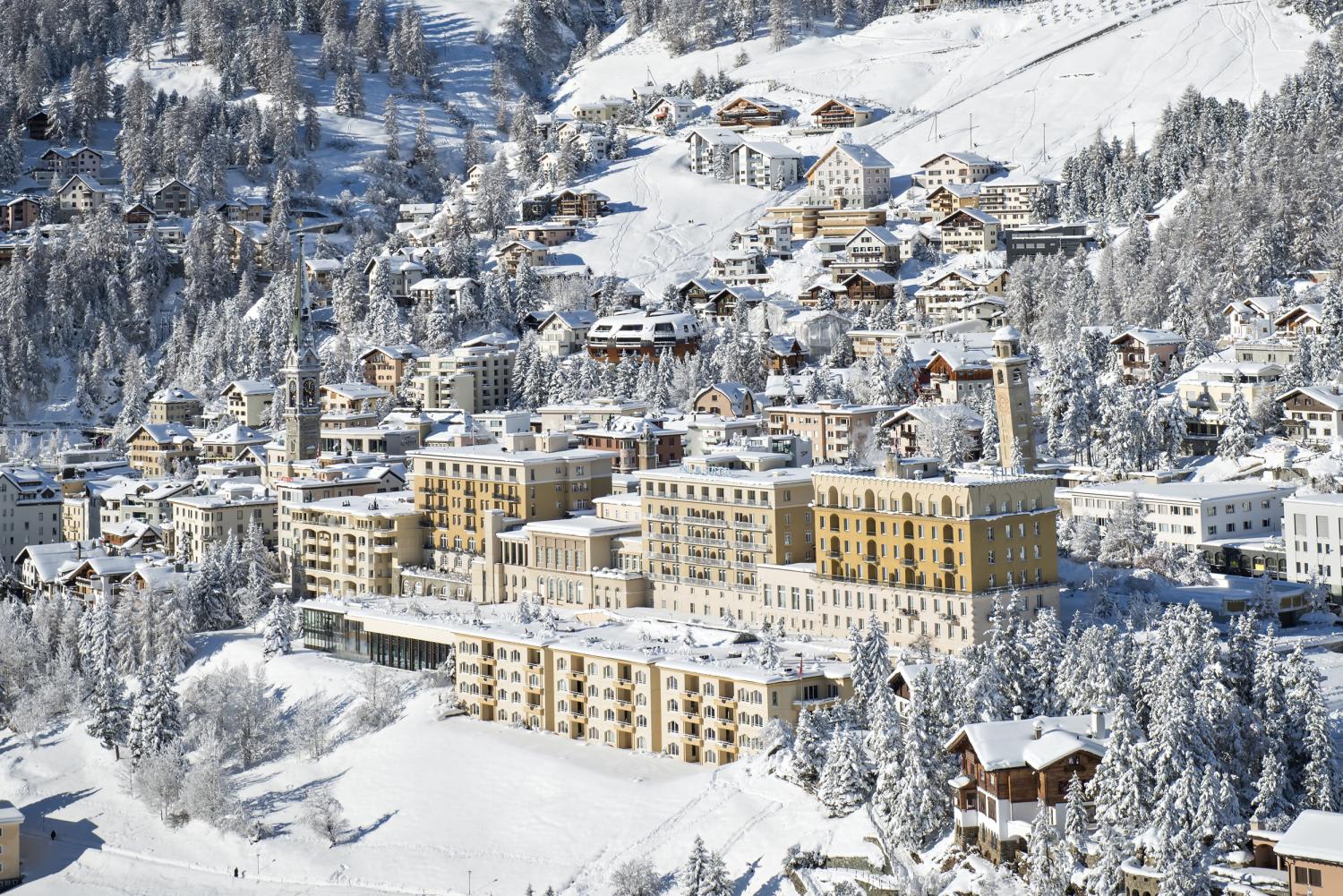 To get the most of this picturesque scene, check in at Kulm Hotel St. Moritz, a historical property that's been standing for over 160 years. This was the birthplace of winter tourism, and also where winter sports like skibobbing, skeleton bobsled, and cresta were created. Rooms here have been newly redesigned and renovated by star architect Pierre-Yves Rochon.
WHAT TO DO IN ST MORITZ
The town itself is rather small, and the best activities are done a little further away from the centre of St Moritz. For those who can ski (or wanting to learn to ski), access to the mountain is from the Chantarella funicular and the Marguns gondola. They run daily from 7.45am up the Corviglia, St. Moritz's local mountain.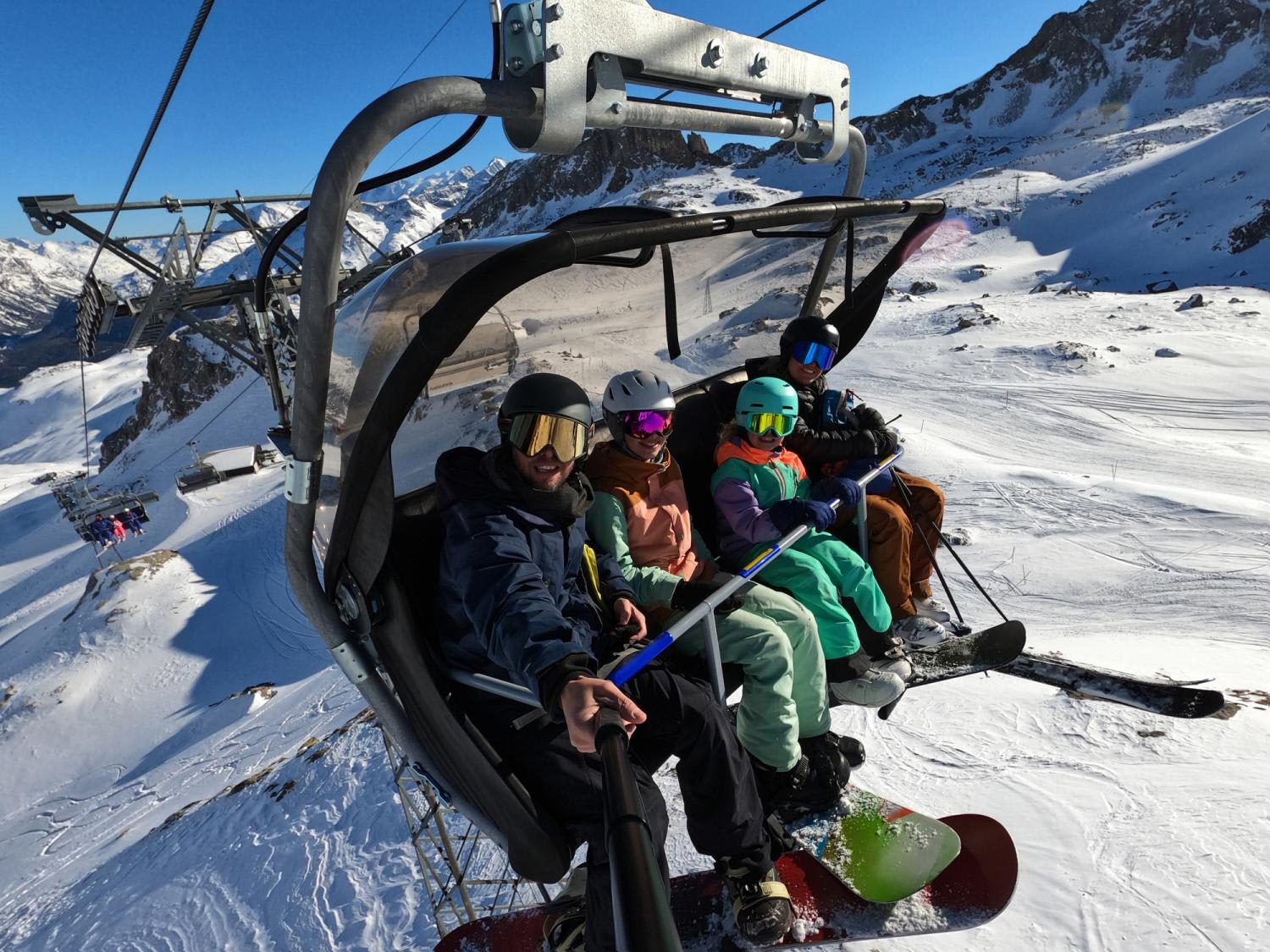 There are several rental shops in St Moritz to rent skis, boots, and poles. Prices vary depending on the type of equipment and the length of rental, but on average, the equipment hovers around CHF50 (S$74) to CHF200 per day for ski gear rental. Instructors on the other hand charge around CHF150 to CHF200 per hour, while a group lesson can cost around CHF80 to CHF100 per person for a half-day session.

The best thing about St Moritz is that it's more than just a winter sports destination. Take in its beautiful surroundings by way of a horse carriage, that will take you out of the town and into the snowy forests. The 1.5-hour long ride is a magical experience in itself, as you watch the urban areas give way to fir trees, which get increasingly covered in snow the deeper you get into the forest.
Other low-fi ways to soak in St Moritz is to stroll across the frozen lake and look back to take in the view of the resort town. This is where festivals and events are held, and it hosted a classic car show on the weekend before our visit.
To head back to the town, be sure to pass by the The St. Moritz Design Gallery — a pedestrian passageway open 24 hours a day and where local artists get to display their art across 31 large, illuminated spaces.
Real culture vultures who are looking for a little more soul can head to Engadiner Museum, which looks like a typical Engadine house from the outside, sporting all the architectural features typical to this locality. That sets the tone for the experience inside, for before the glitz and glam arrived in St Moritz and before it became the go-to spot for private jet owners, it was home to local communities eking out a living in the alps. For CHF15, explore its many rooms and exhibits which showcase the material culture of its alpine residents. Items displayed range from textiles to precious jewellery dating back five centuries.
The surest way to absorb culture though, is through its food. St Moritz is located close to the Italian border and there are many quality Italian restaurants one could visit without having to be in Italy. La Stalla Ristorante & Pizzeria is one such, with an extensive pizza menu and a wine list that focuses on Italian labels. The bar also makes a mean negroni — perfect for wintry sundown cocktails.
Visitors looking for an unforgettable dining experience can head to Paradiso Mountain Club & Restaurant, nestled up in the mountains. Getting there requires a trip up the ski lift and while it's certainly the perfect spot for lunch after a morning of skiing, heading up just for a meal and a few drinks while admiring the view is equally rewarding. We highly recommend bringing your sunglasses, sunblock lotion for your face and body as well as moisturisers as the air in the altitudes is extremely dry.
We'd argue though that no visit to St Moritz is complete without dinner at two-michelin-starred IGNIV by Andreas Caminada at Badrutt's Palace. This outpost is helmed by chef Gino Miodragovic who interprets each dish with equal parts panache and finesse. The name in Rhaeto-Romanic, means "nest", a nod to the fact that every guest will be taken care of, or according to its manager, "as a little bird in its nest." This is a fine dining restaurant and the menu has a sharing concept where every dish, no matter how immaculately plated is meant to be shared.
NEXT, HEAD TO BAD RAGAZ

Wind down from the glitz of St Moritz at Bad Ragaz, a town approximately 2.5 hours away by train. The vibe and clientele is markedly different from St Moritz but all the experiences sought after by the luxury traveller is still very much intact.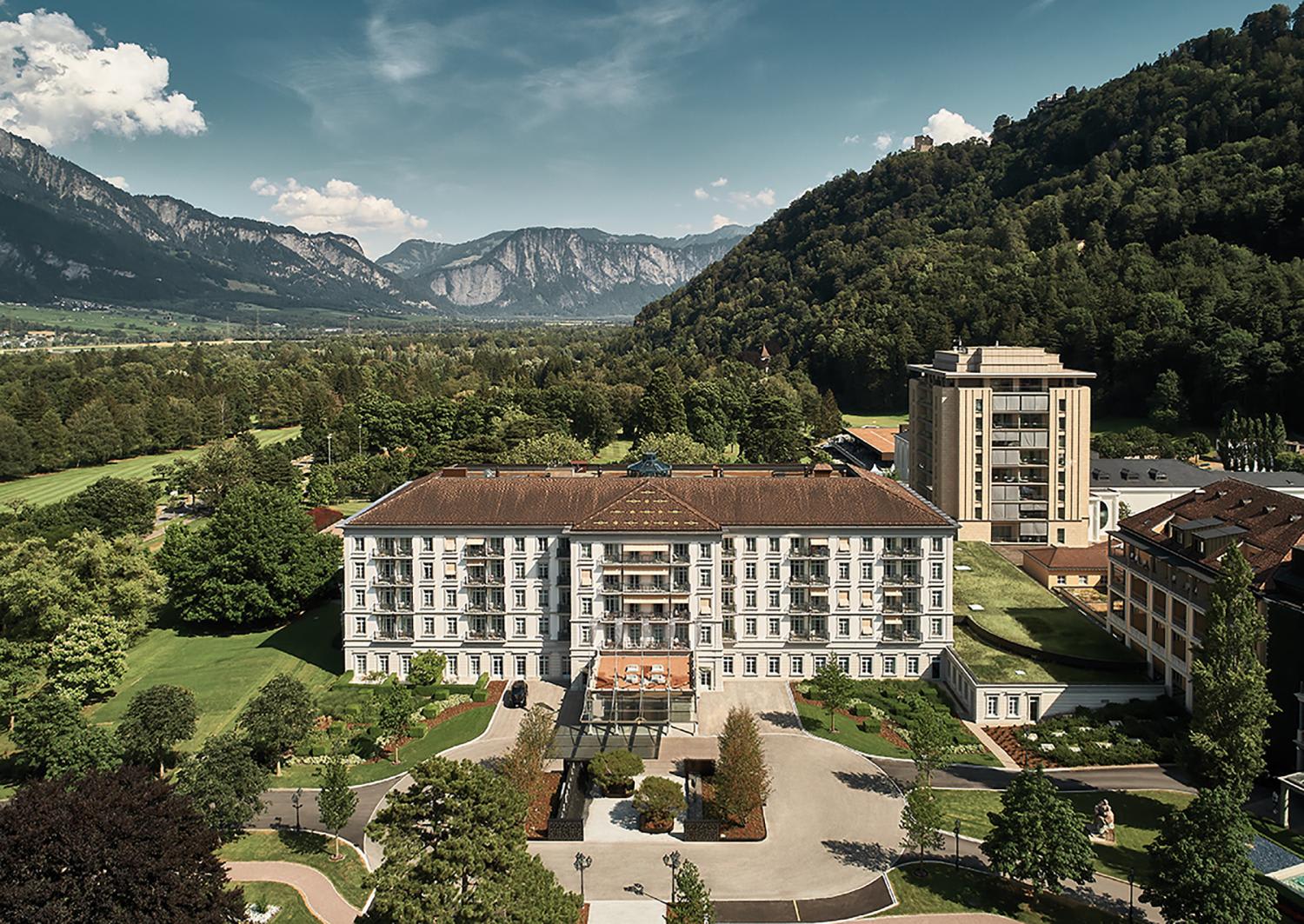 Bad Ragaz is best known as a town of healing thermal springs and nowhere is this more prominent than the historic Grand Resort Bad Ragaz, a hotel with 233 rooms and suites and where only thermal waters are used in its bottled waters (glass, of course) and even used to fill up entire swimming pools.

These waters spring forth from the Tamina Gorge at 36.5 degree Celsius, the same temperature as the human body and replete with minerals to soothe ailments. Travellers from all over Europe have flocked to bathe and soak in its waters for nearly 800 years since it was discovered, so it's no surprise that The Grand Resort is geared towards wellness and achieving balance between mind and body.
This approach is evident everywhere — from the hotels' decor to its choice of restaurants, with an emphasis on lightness in the colour palette as much as the culinary palate.

WHAT TO DO IN BAD RAGAZ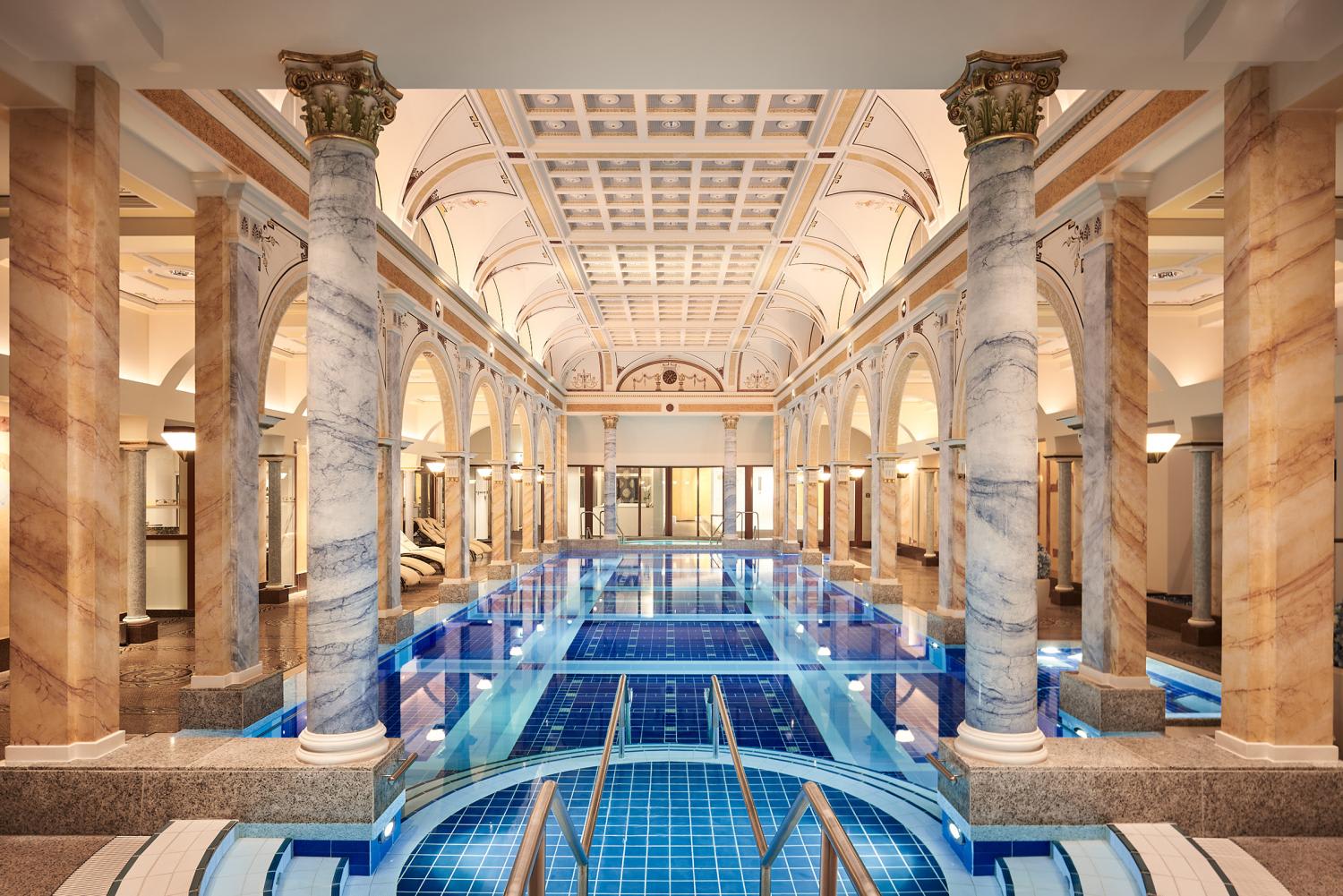 Experience its speciality first hand and take a dip in the historic Helena Bath, which features grand arching columns running down either side. More active swimmers can head to the Sports Pool to squeeze in a few laps. Finish up the experience at the Sauna World, home to a Finnish sauna, a steam bath, a textile salt sauna bath and a sanarium — bear in mind that clothing is not allowed in here.

The town is much smaller than St Moritz but it does still have ski stations and even a UNESCO World Heritage Site accessible via a beautiful hiking trail. Both can be reached from the same location at Pardiel via gondola and a chairlift which will take you 2,222 metres into the clouds to the Pizol Panoramic Altitude Trail.
Ths high altitude hiking trail is dotted with information about the view (in German, unfortunately, so use Google Translate) and the origin of the Swiss Alps, which was formed when the continents of Africa and Europe collided millions of years ago. The main highlight of the trail is the Tagweidlichopf vantage point (2,275m above sea level), which offers a jaw dropping view and one of the most beautiful photo spots in all of Switzerland.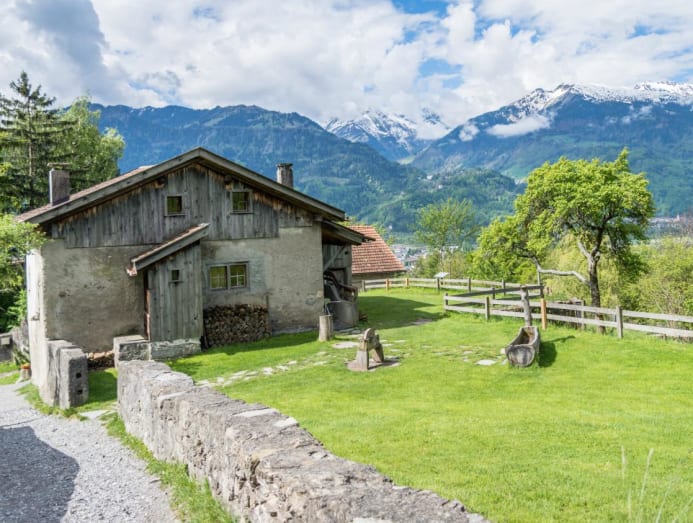 Given the high altitude, this trail is perhaps attempted by the young and able-bodied as it is rather taxing on the respiratory system. For a gentler hike, head to Heididorf, the actual village of real-life Heidi Schwaller that became a cultural export and phenomenon. Her 300-year-old house is kept intact but much of the rest of it is a replica.

We'd recommend taking a peaceful hour-long stroll to head back to Bad Ragaz, for it passes by vineyards, the town of Maienfeld as well as the Rhine River.
Indeed, Swiss wines are perhaps one of the most overlooked as only one to two per cent of it is exported. Take the opportunity at Grand Resort to sample these delectable and rare vinos as its many restaurants.
RESTAURANTS TO CHECK OUT AT BAD RAGAZ
One-Michelin-starred restaurant Verve has an excellent drinks menu, with a curated list of Swiss wines, creative cocktails and a menu that reflects its locality. The team works with regional producers as much as possible for dishes which taste like the Alps.
The smoked salmon for instance is from Grisons — just under an hour away — and wines are procured from growers around Lake Zurich. Come dinner time, opt for the five-course menu for a degustation of Swiss produce.
The dishes change according to the availability of produce and seasonality but when we visited, the deer saddle was exceptional, especially with the cranberry sauce punctuated with the sharpness of fir oil. Service is friendly and the wine sommeliers are extremely knowledgeable, always on hand to enlighten the diner on the fine points of the wine they're having.
For a more traditional Swiss meal, head to Zollstube for the fondue and warm up with the gentle flame heating cheese into a delicious molten texture to dip bread and potatoes. The truffle fondue is especially decadent and just the perfect warm meal to sink into after a long day exploring the snowy alps.
Both towns may seem remote but given that it's Switzerland, you can expect to be able to check out in the afternoon and still make it on your flight back to Singapore thanks to its efficient rail system.
Before wrapping up your trip, be sure to book a massage at the Thermal Spa, an oasis of tranquillity that harnesses the power of nature in its range of treatments. We'd recommend making time for one of its day spa programs, for a holiday is only complete if you leave feeling relaxed.