Why top chefs take their choice of the humble pepper so seriously
They glean valuable insights into a highly favoured selection of Asian peppercorns and their delectable versatile qualities.
Its reign as the queen of spices has been unchallenged for millennia. This fact alone says a lot about the peppercorn, not least its ability to influence so much, from politics to prophylactics to gastronomy, with predominately two variants — black and white — and in some cases green hoarding the limelight. Thoughtful gourmands might even say that time and opportunity have not only allowed this delectably pungent, and yet surprisingly versatile, spice to consolidate a righteous rule across a global plethora of cuisines, but also define many of these cultures' most iconic dishes. 
Surely, to say that pepper has travelled well is an understatement. But oddly enough it isn't as widely cultivated as one might imagine. Native to the Malabar Coast, a tropical region on the western coast of southern India, quality production of peppercorns — specifically the fermented and dried berries of the piper nigrum vines — are only famously harvested across selected regions in Asia, Australia and South America. What's more, sources preferred by some of the world's best kitchens number less than a handful. And yet the call to add freshly ground pepper to our foods remains synonymous with the need to salt to taste. 
UNEXPECTED GAMECHANGERS
This obsession with adding pepper, though obvious, is quite often so in hindsight. As such it pays to remember that unlike salt, adding pepper not only improves but also alters the taste of the dish. And this it does with an aromatic flair that's hard to beat. This is even more apparent when pepper is used freshly ground to one's preferred texture and flavour intensity, and when used in spice rubs and marinades, as well as when seasoning the dish at the end of the cooking process.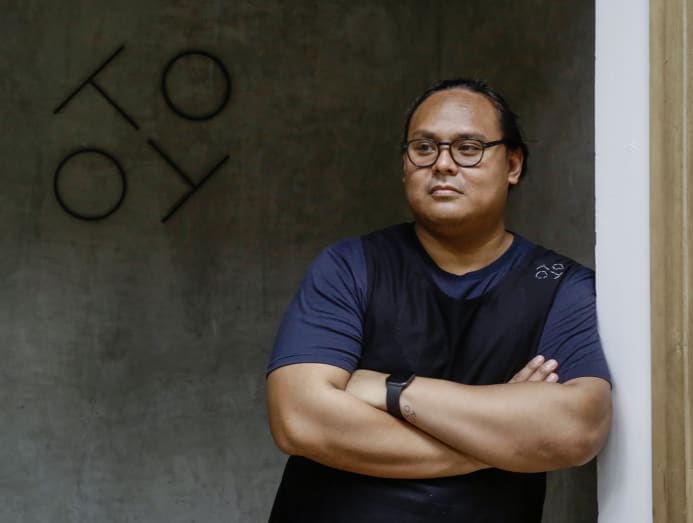 To boot, peppercorn can also be used whole in pickling recipes for example, or as part of a bouquet garni for stews and soups. There's even the option to simply toss a small bunch into a number braised dishes to take advantage of the spice's piney and citrusy notes. 
The adobo, a quintessential Filipino dish of braised pork or chicken in a mix of vinegar, soya sauce and garlic, is a prime example of how the qualities of premium black peppercorns shine in a dish that isn't led or defined by the pepper's unique picante flavour. And, as Jordy Navarra, chef-owner of Manila's acclaimed contemporary restaurant Toyo Eatery, recently affirmed, it's an advantageous ingredient that several Asian cultures regularly exploit. Even so, it was surprisingly a chance encounter that led to an opportunity for the team to sample Malaysia's feted Sarawak peppercorns, when chef Gary Anwar of Kuala Lumpur's restaurant Ember paid a visit with extra in tow. 
The two were undoubtedly excited to discuss the similarities between Filipino and Malaysian food, which eventually led to the topic of peppercorn's importance in their respective cuisines. "We decided to use (the Sarawak peppercorns) in the pork adobo," Navarra shared, which he duly pointed out is also a mainstay meal in the restaurant's staff meal rotation. He added: "Having whole black peppercorns is essential in traditional adobo; and using Sarawak pepper adds a spicier aroma. (On the palate) woody notes shine through with hints of burnt citrus, which is an interesting take on the usual garlicky and savoury adobo we are used to." Aromatic peppers, he imagined, would taste good in so many things. And in dishes where the sauce base is the star, he said that the starring protein (be it chicken or pork) becomes the supporting act.
Navarra was admittedly excited about using it in an updated take on the daing na bangus — where fatty milkfish that is marinated in a similar combination of vinegar, crushed peppercorn, garlic and salt is deep-fried to a golden crisp. 
CLASSICS ELEVATED
Quality peppercorns from Sarawak are also favoured at Singapore stalwart Red House Seafood restaurant, whose fans of its ubiquitous black pepper crab dish have been returning for since 1976. "We also prefer to buy the raw peppercorns for both the black and white varieties we use, then take the time to roast and grind them," said Chen Khay Boon, the restaurant's executive chef. "This way, we can control how deeply the peppercorns are roasted and how finely or coarsely we grind the peppercorn. It takes more time, effort and attention, but it allows us to understand every batch of peppercorn and make better use of it to prepare and season each dish accordingly," he continued. 
The already sun-dried peppercorns are fried dry and over low heat to ensure a gradual, even roast. Chen explained that this removes any residual moisture, and allows the peppercorns to develop "a smoky aroma and a full-bodied profile that is mildly spicy with a slight nuttiness". This, of course, contributes to the black peppercorns' more robust flavour, which he aptly pointed out is the perfect foil to the mud crabs' richer taste that he prefers. Chen added: "The sweet succulence of the crab is balanced beautifully against the distinct fragrance and spice of black pepper. Furthermore, the shell of mud crabs are thicker and tougher than many other species of crabs, and black pepper's flavour and aromas penetrate slightly better."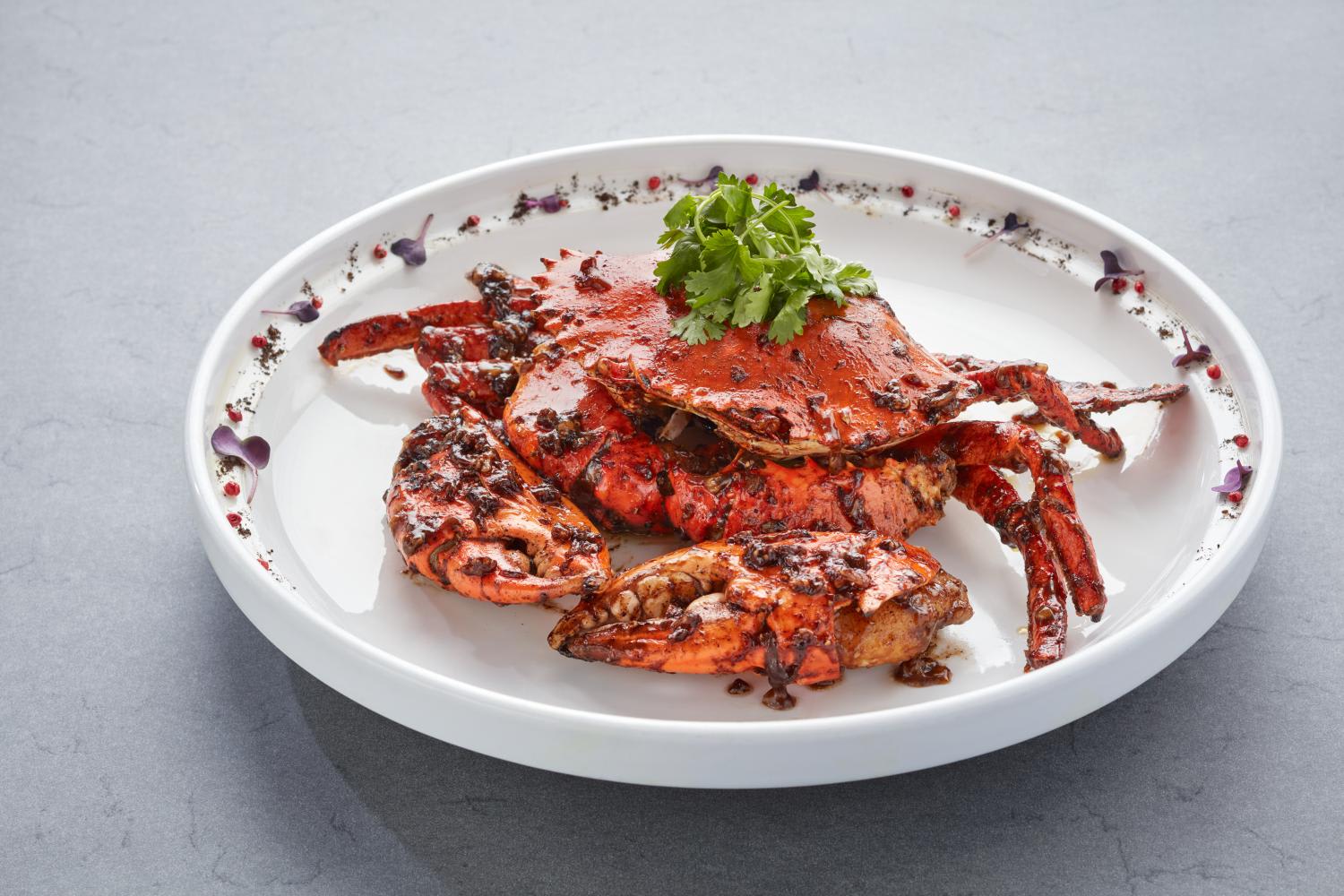 In contrast, his choice pairing with Sarawak white pepper are Alaskan king crabs — harvested from some of the planet's coldest and deepest seas, they are often praised for tasting of the ocean. These crustaceans also boast a more delicate showcase of characteristic flavours, which shine brighter alongside a more subtle expression of peppercorns. Chen elaborated: "The right white pepper should be aromatic, and have a mild peppery taste without being too pungent. It should not overpower the seafood's natural sweetness and umami flavours." 
It may seem a lot to ask from the humble peppercorn, but such nuanced attributes are not uncommon in the highly prized varieties. "Premium Sri Lankan peppercorns have different layers of flavour and aroma to them, and that includes a citrus, floral, berry notes and a milder heat that rounds out their flavour and makes it more balanced," shared Rishi Naleendra, the maestro behind acclaimed modern outfits Cloudstreet and Fool wine bar. He is also the brainchild behind Kotuwa, which specialises in the foods of his native land. And as one might rightly expect, local peppercorns are preferred here. "As a whole, Sri Lankan peppercorn has a more harmonious flavour and is a lot more aromatic than other alternatives," Naleendra asserted, highlighting how peppercorn is mainly cultivated in the central, low and mid country, like in Matale, Kandy, and Kegalle, where it is hilly and also wetter in climate. It's used in most of the dishes at Kotuwa but also shines in a few unexpected recipes — such as the black pepper Kithul pork dish (not currently on the menu) — as well as more obvious stars like the garlic butter crab. The latter features compote butter made with Thai garlic that's used to fry the aromatics. He explained that the mixture of cooked black pepper as well as freshly roasted and coarsely-ground black pepper helps provide a different dimension and complexity of flavours. 
NUANCED ADVANTAGE
The heightened scrutiny of modern gastronomy requires a uniquely critical eye — well, taste to be accurate. This is also where the appreciation of the humble peppercorn is consequently elevated. It is particularly true with Odette's signature celebration of pigeon from Brittany, France, which is encrusted in organically grown Cambodian Kampot peppercorn from Norbert Binot's Kampot Jewels.
It is a dish that has evolved over the last six years, though it continues to epitomise chef-owner Julien Royer's love for exploring quality produce from near and far via his inspired French cuisine. "Kampot pepper has a very distinctive flavour profile — an intense spice yet mild sweetness, as well as a delicate aroma; regular black peppercorns do not have the same complexity," Royer shared, noting as well how his preferred variety works very well with game meats, and so it was instinctive to flavour the pigeon with it. It was the most suitable variety of peppercorn among the few the kitchen had experimented with. That included the long pepper from Java, which the team felt boasts a fruitiness and floral note that's a bit too distinctive, almost distracting. Others like peppercorn from Sarawak and Sri Lanka "tend to taste a little too aggressive for our dish", Royer declared. Though he did also elaborate on the advantages of the Kampot pepper's unique profile, how its spiciness for example helps reduce the perceived gaminess of the pigeon. He added: "The sweet and floral notes also work well with the other garnishes that go with the dish. For instance, we (once) served our Kampot pepper pigeon with figs cooked in mulled wine during the late summer and the different elements really complemented each other, making it a very balanced and flavourful dish." 
Over at Cloudstreet, black Kampot pepper is used to provide a similar contrast, not to mention an overall balance of robust flavours, in a course of aged duck that's roasted and glazed, and served with a white beetroot tarte tatin and some chicory. "We use the pepper in a spice mix to season the skin, as the pepper is so fragrant and herbaceous," revealed Naleendra, whose cuisine style here espouses a contemporary amalgamation of culinary influences and seasonal ingredients. "It compliments well the syrup used to glaze the duck skin," he clarified, highlighting how the duck is first aged for 14 days, and then roasted to a medium doneness and finished with a glaze of maple syrup and freshly ground Kampot pepper.
SWEET SURPRISE
As widely consumed as it is, not all Asian cuisines boast a long established relationship with the peppercorn. That's not to say that it hasn't already planted roots with the more adventurous of gourmands and chefs alike. "The flavour of black pepper is a familiar taste in Japanese cuisine but it is still considered a relatively new ingredient in traditional Japanese food," assured an inspired Akane Eno, chef-owner of refine kappo restaurant Ichigo Ichie. She shared how intrigued she was by the idea of salting fresh pepper after tasting some many years back. "A Sri Lankan friend had brought the product back from his hometown and shared it with me; I was surprised with the flavour, which paired very nicely with Japanese tamago kake gohan dish. Several years later, she discovered the "stronger and more aromatic" Kampot pepper, and tried her hand at making salted pepper — which is essentially black pepper that's boiled and then cured with salt. These days, it's served alongside a seasonal dish of rice with ginkgo nuts, dashi and caviar, as it pairs very well with Japanese glutinous rice and the briny egg flavour of salted sturgeon roe, Eno continued, adding how the pairing tastes even better with the use of maguroboshi stock and seasonal ginkgo nuts. "We recommend guests to first enjoy half of the dish without the salted peppercorn, then take a bite of the peppercorn before continuing with the second half; it's an entirely new experience," she mused.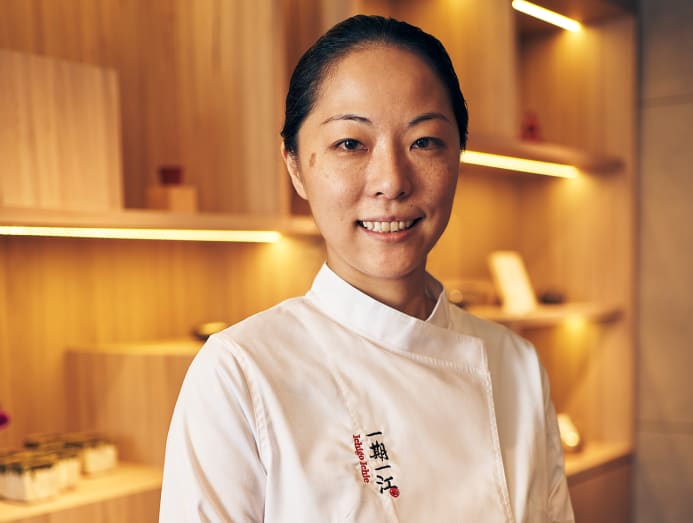 To boot, the same could surely be said about featuring pepper in a dessert. In perhaps something as bold as Cloudstreet's pairing of black pepper yoghurt with grapefruit salsa, complete with tamarillo sorbet and zorri cress. "When used mildly, black pepper has a floral and citrus note to it," Naleendra concurred, but noted in particular how the fat in yoghurt helps "negate the spiciness and rounds out the flavour of black pepper". 
Peppercorn also works well with milk and dark chocolate, Royer contended, affirming as well the welcomed fact that varieties with fruitier profiles work better in such cases. He added: "It can add a little surprise in a ganache or mousse, and be especially delightful when included with fruits such as pears, strawberries, prunes and plums cooked in a light syrup."