Wine drinkers in Singapore: Level up on your wine knowledge through these digital platforms
CNA Luxury takes a look at Vivino, Vivant and 67 Pall Mall TV, which are all changing the way we buy and learn about wines.
The world of wine is going through a digital revolution. The pandemic has forced traditional establishments to adapt to technology, while industry outsiders, including technology and banking mavens, are now translating their passion for wine into digital solutions that streamline issues around buying, tasting, understanding, and learning about the drink.
Take, for example, the wine app Vivino, which set out to simplify the buying process and has turned into the largest wine e-commerce platform.
And for those keen to whet their wine knowledge, two new companies, Vivant and 67 Pall Mall TV, offer an upgrade on the freewheeling Zoom tasting format. The former's strategy has been to gamify the tasting experience, while the latter seeks to elevate it, with 4K high-resolution video and some of the wine world's most established names playing hosts.
These are three digital platforms, whose innovations in wine buying, wine education, and entertainment are certainly worth a deeper look.
VIVINO: THE SOMMELIER IN YOUR POCKET
Vivino is the world's most popular wine app. So if you're into wine, chances are, it's already on your phone.
A growing community of 54 million users around the globe use it to scan their wines and religiously check the ratings before they make a wine purchase.
The app was launched back in 2010 by tech entrepreneur Heini Zachariassen to democratise wine, empower the user, and disrupt the conventional wine world which relied too heavily on cryptic wine critics scores. And it has been a success, with over 1.5 billion scans and 75 million wines reviews that speak the common man's language. What's more, the app and all its features are free.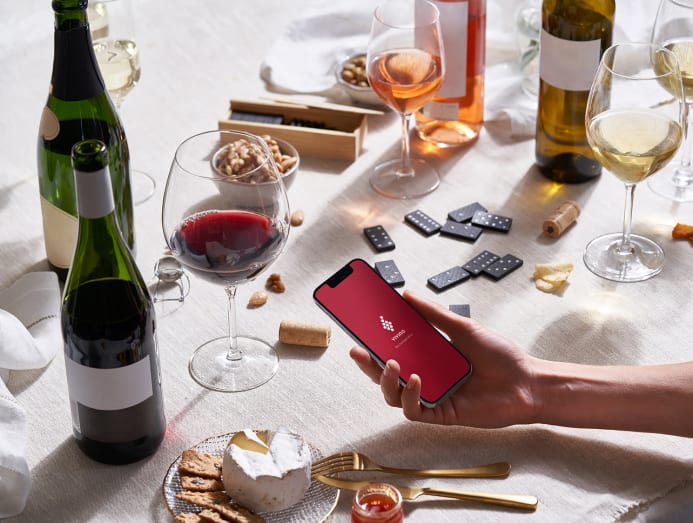 Over the last decade, Vivino added an e-commerce feature, a two-click buying function where local retailers fulfill the purchase. And with e-commerce taking off during the pandemic, 2020 became Vivino's breakthrough year, when the platform registered a 200 per cent rise in turnover. Last year, it recorded a 75 per cent increase.  
"It shows that the shift to e-commerce is here to stay," said Morten Fillipsen, Vivino's Vice President for Asia Pacific. "What we see is, the consumption has stayed the same. But the wines people are drinking is a lot better."
But where the app really excels is in its personalisation recommendations. "We've been investing a lot in personalization, really trying to help our users on that journey to finding the wines that they will enjoy," he added.
The algorithms spit out wines that have higher relevancy to users, based on previous scans. Fillipsen added: "We recently launched a feature called 'Match For You', which is similar to the Netflix score: It gives a percentage that says how confident we are that you will like the wine."
Vivino currently boasts 200,000 users in Singapore and features more than 10,000 wines with 48 retail partners to fulfill the sales.
VIVANT: GAMIFIED WINE EXPERIENCE FOR BEGINNERS
Vivant, dedicated to wine education and sustainability, offers a series of interactive 45-minute modules featuring only organic and sustainable winemakers from your chosen region.
Once enrolled, tasting samples are sent to you (from France, as Vivant had to close its Singapore office), slickly packaged in 100ml recyclable glass tubes and bottled with inert gas to preserve the integrity of the wine.
Where a standard WSET (Wine And Spirit Education Trust) Level 2 course teaches about wine regions and the how to's of  tasting wine in a staid classroom, Vivant livens it up with high-production-value videos, a gamified tasting panel interface, interviews with winemakers and virtual travel to different regions' vineyards.
"We're bringing gamification and learning together to make it more fun, but also to make it more memorable. We know when people do things hands-on and they are rewarded for that, their retention level is much higher," said founder Michael Baum, who also happens to be the first American to own the Burgundy vineyard, Chateau de Pommard.
The experience is perfect for beginners. "Our audience is very broadly millennials, as well as people like my mom (86 years old) who are curious about wine, but they may have no experience at all," he shared.
Vivant's growth plans last year were scuttled by COVID-19 restrictions; as a result, the modules are limited to France (mainly Burgundy, Alsace, Provence, and Bordeaux). Plans are underway to add Spain and Italy modules soon.
Baum added that he is working on adding master classes – varied learning paths for the wine curious and geeks alike, produced in collaboration with winemakers and educators.
67 PALL MALL TV: WINE IN 4K HIGH DEF
While scores of wine education videos gather dust on YouTube, 67 Pall Mall founder Grant Ashton is giving wine TV a much-needed makeover.
He has convinced prominent wine critics and chateau owners to play host, channeling their celebrity status into eyeballs and offers not just wine education but wine entertainment.
The free online channel, accessible 24/7, streams eight hours of fresh programming every day, broadcast live from their studios in London and Singapore (Plans are afoot to launch more studios as new clubs open in Beaune and Bordeaux.)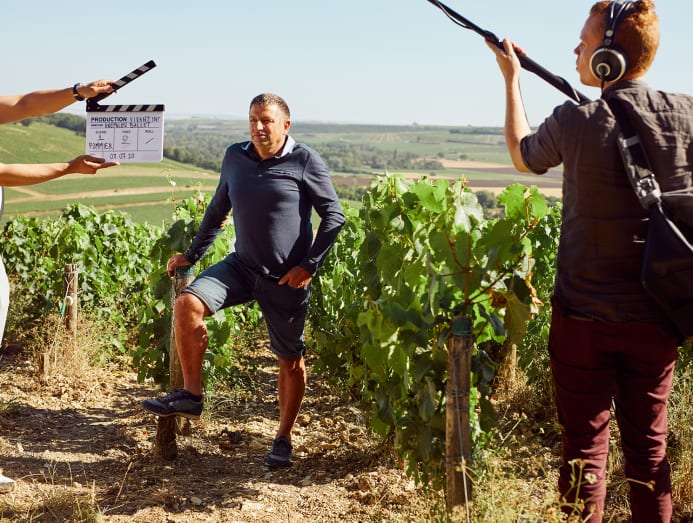 In addition, episodes are shot directly from vineyards worldwide, complete with drone footage and walk around vineyards and cellar doors of Ornellaia in Italy to Craggy Range in New Zealand. 
The media arm of the club is also a product of the pandemic. The club switched to Zoom tasting sessions and mail-order kits to keep their community of 4,000 members engaged during the lockdown. Ashton wanted to dominate the space before others could step in.  
He increased the tasting sessions from two a day to seven, and their success gave him the confidence to go with high-definition TV.
"Anyone could package up the wine, but not everyone can deliver it in 4K, with a three-camera setup," Ashton said.
Fully aware that wine television can be tedious and hasn't worked in the past, Ashton believes he has found the key to success. "What has been the game-changer is the ability for people to drink the wine in real-time with MWs like Richard Hemming," he said.
For a monthly fee of £10 (S$18), you can also order wine packs (currently available in London only) to complement the tasting segments and drink with the hosts.
Wine tastings aside, the real gems are the reports filmed directly from the vineyards with wine experts like Jane Anson, the Bordeaux specialist; a slew of Master of wines, Master Sommeliers; and winemakers.
Take the Burgundy frost report with Jasper Morris MW, author of Inside Burgundy and a seasoned expert, as an example. The 29-minute report shows vignerons' efforts to fight frost with smudge pots and fans in the early hours of the morning. Frost decimates a significant percentage of the crops in Burgundy in cold years, and it is poignant to witness the battle against nature in real-time.
"Access to that kind of thing, which you don't really see, makes for engaging content," said Hemming, adding that it's possibly 67 Pall Mall TV's most special segment yet.
"Any kind of twist on the usual format is interesting," he added, referring to fun segments he ran comparing German wines and German watches.
Granted, the videos appeal to the intermediate or advanced oenophiles, but Hemming says they are developing local content which has wider appeal. Segments filmed right here in Singapore take you behind the scenes of famous restaurants like Cloudstreet and Le Bon Funk pairing wine with their key dishes. A local sommelier was invited to pair laksa with wine, and a planned episode on pairing wine with hawker centre food will be filmed as soon as restrictions ease.
The next frontier for 67 Pall Mall is Web 3.0. While Hemming is intrigued by the possibilities in the metaverse, Ashton is working actively on a virtual membership plan he won't release any details on. "I can tell you, but I will have to kill you," he said instead.