You can now customise the flavours of your bourbon to suit your palate
Chris Morris of Woodford Reserve wants to change your impression of bourbon – and make it a personal drinking experience by letting you choose its flavour.
Few spirits are as dichotomous as whiskey (or whisky in the UK) when it comes to image. Bourbon whiskey has long had a wilder vibe: It is the gruff and tough cousin of Scotch, the other suited up, old-school British relative across the Atlantic.
"Historically, on the international stage, bourbon was known [to people outside of America] through Hollywood. Its portrayal was always less than sophisticated, especially in the Westerns, where whiskeys are being consumed, and someone is getting shot or his face punched," said Chris Morris, master distiller of Brown-Forman, an American spirits company that counts the award-winning Woodford Reserve bourbon as one of its brands. The company also owns Jack Daniel's and Old Forester.
Morris, 61, joined Brown-Forman 43 years ago as an intern, and is now the company's seventh master-distiller. Having seen the ups and downs of the bourbon industry, Morris is on a mission to turn whiskey into a global premium product. But first, whiskey needs to make up for some lost time.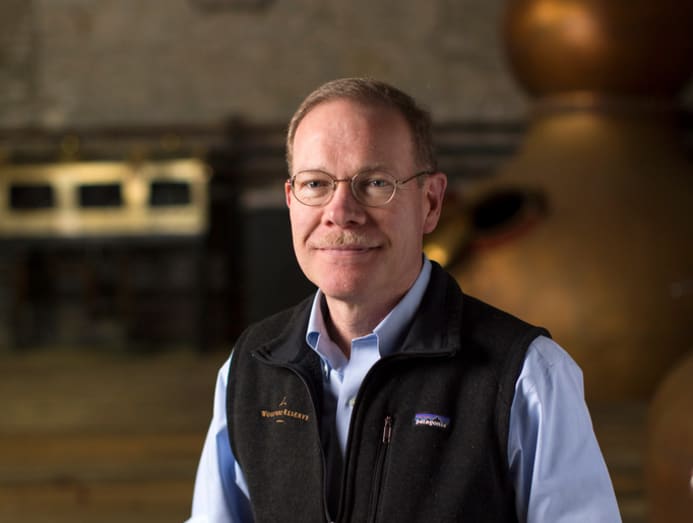 "Bourbon was a victim of its upbringing. It had always been produced only for the American market but that story changed in the 1980s, when its sales began to decline. By then, other spirits like Scotch and cognac had a 100-year head start in the international marketplace because of distributions via the British Empire," said Morris. "After the second world war, outside of a few markets where the US military had a presence, bourbon was largely unknown. It wasn't until recently that we started to shift this paradigm."
Because of its high corn content, many bourbons can be overly sweet, a characteristic that has contributed to the drink's seemingly one-dimensional character. To attract today's global audience, Morris noted that Brown-Forman knew it "had to be different". In 1996, they launched the Woodford Reserve brand in Kentucky, opened the distillery to the public – a very rare move at the time – and created a balanced flavour profile that would "catch more palates" and "appeal to the diversity that is the world's drinking population".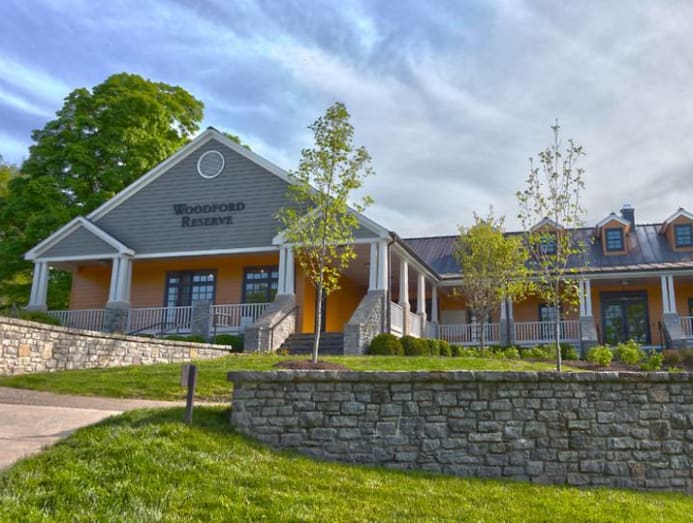 The mash bill or grain mix for Woodford Reserve contains 72 percent corn, which gives the bourbon its sweetness; 18 percent rye (one of the highest in the industry) for spice notes; and 10 percent malt for a nutty touch. Morris also uses a combination of pot and column stills – the former produces a nutty character, while the latter gives a crisp fruitiness.
"You don't really taste the corn in the Woodford Reserve," said Morris. "A lot of bourbons have a corn note in them. But why go there?" The Woodford Reserve is still sweet but not in the heady style usually found in other bourbons. The corn flavour is subtle, wrapped in delicious layers of caramel, toffee, anise, and cinnamon, and backed up by a long, warm finish. This isn't your father's kind of bourbon: It's Clint Eastwood in his director's chair – restrained and refined – and not from his days with Sergio Leone.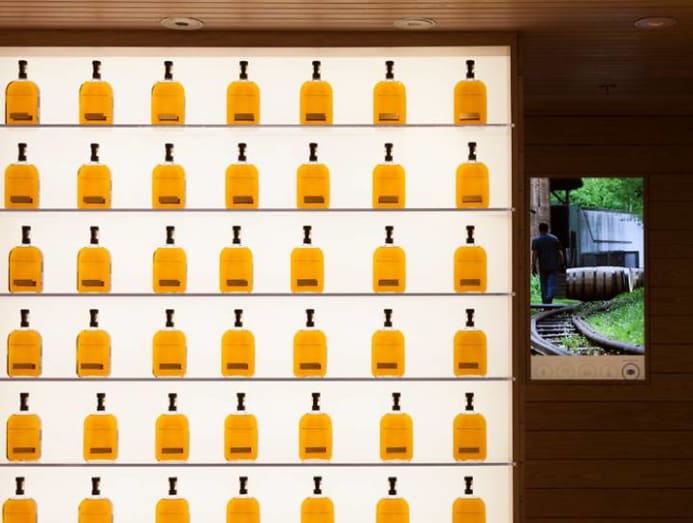 "When you make a complex bourbon, your palate is going to find what you want. I can't tell you what you would taste. I love to hear how people describe our bourbon in their own familiar terms, like 'Oh, it reminds me of grandma's apple pie.' It becomes personal to them," said Morris.
In 2003, Morris introduced the Woodford Reserve Personal Selection, a program that allows consumers to pick their own two-barrel selections. "There are many single barrel programs across the world. For example, you can buy yourself a single cask of whisky or tequila. But you did not get to create that particular flavour [in the cask]," said Morris. "Our Personal Selection allows you to shape your own flavour profile for your bourbon."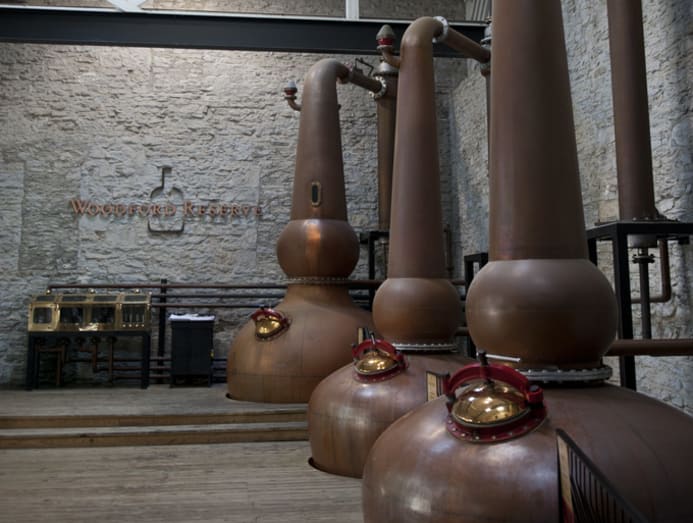 To make your Personal Selection, you visit the distillery, sample a range of single barrels of different ages, and pick four barrels of your choice. The four barrels will then be 'batched' (industry jargon for 'blended') into two-barrel combinations, creating a set of six two-barrel combinations. From the sextet of dual barrel blends – each of which offers its own unique flavour profile – you pick your favourite to be your Personal Selection.
If you don't want to fly all the way to Kentucky for your Personal Selection gig, you can do it here in Singapore, too, albeit in a scaled down format. Malt & Wine Asia, Woodford Reserve's local importer, will present you with three bottles of two-barrel combination samples: sweet and woody; spicy and savoury; and nutty and malty. (Anything more three bottle samples may become confusing, said Morris.) You then taste and choose one to be your poison.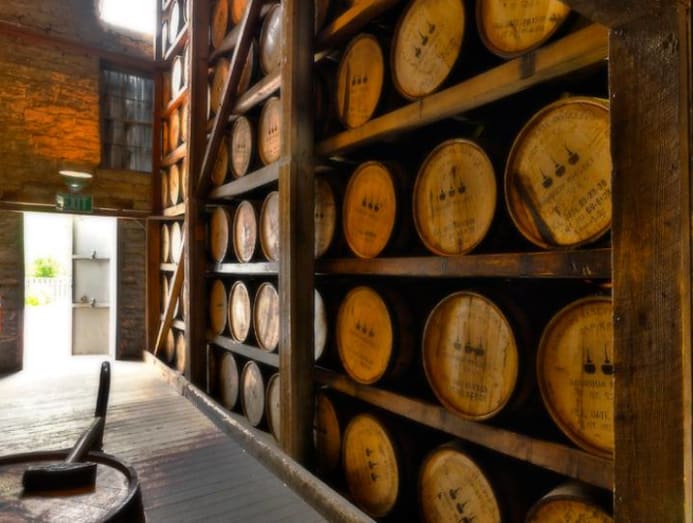 Back at the distillery, Morris' team will put together a flavour profile that matches, as close as possible, the sample you have chosen. After a waiting period of 24 weeks, you will receive 180 one-litre bottles of your own Personal Selection, along with your customised label. Singapore is the first Asian market to receive this special off-site Personal Selection option from Woodford Reserve.
"Jennifer Lawrence has done her Personal Selection, and so has Hollywood producer Jerry Bruckheimer," remarked Morris. "This program is open to anyone. It has really touched a core with drinkers who realise they can actually craft their bourbon's flavour profile. During the first year of the Personal Selection program, only one person did it [at the distillery]. Now we get about 1,000 customers a year."