Going once, going twice… An inside look at the world of luxury auctions
Jasmine Prasetio, managing director of Sotheby's Southeast Asia, shares some insights on what goes on behind-the-scenes at an auction.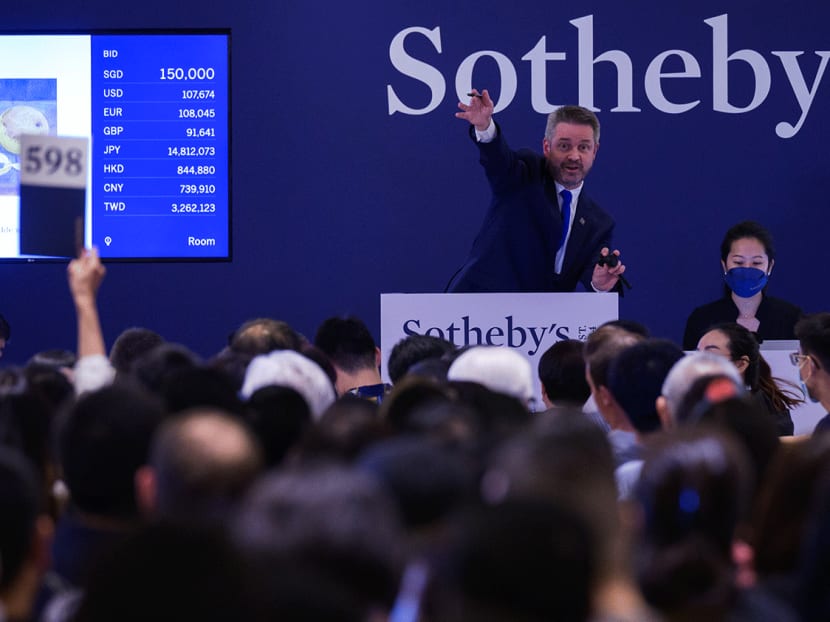 The economic climate may be slightly dismal these days but a recent auction featuring the works by some of the masters of Southeast Asian art had beaten all expectations.
Organised by Sotheby's in August, its first in Singapore after 15 years, the auction house announced that it raked in sales of S$24 million, exceeding its pre-sale estimate of S$18 million. Among the artworks that were sold was a piece titled Tierfable by renowned Russian-born German artist Walter Spies, who left a profound legacy and influence on Indonesia's artistic heritage. Sold for slightly above S$4 million, the piece from 1928 stands among Spies' most visually captivating work, and is one of a handful of his oil paintings known to still exist. Another artwork, this time by pioneering Singapore artist Georgette Chen, called Boats and Shophouses, was sold for S$2.02 million.
If anything, the sale of these artworks indicates that when the going gets tough, the tough go shopping at the auction. But if you thought that auctions are the private playgrounds of the ultra rich and famous only, think again. While million-dollar pieces are the norm in such events, it is not always the case. And, you don't have to be of a certain status to try your hand at buying – or selling – at an auction house.
There is, of course, a general guideline for those who wish to participate in an auction, but these events are open to the public. "Everyone can participate as a bidder when they have opened an account with Sotheby's," said Jasmine Prasetio, managing director of Sotheby's Southeast Asia. "Sometimes, there are high-value lots which are classified as 'Premium Lot' in the catalogue. This will require extra vetting of clients before they can bid."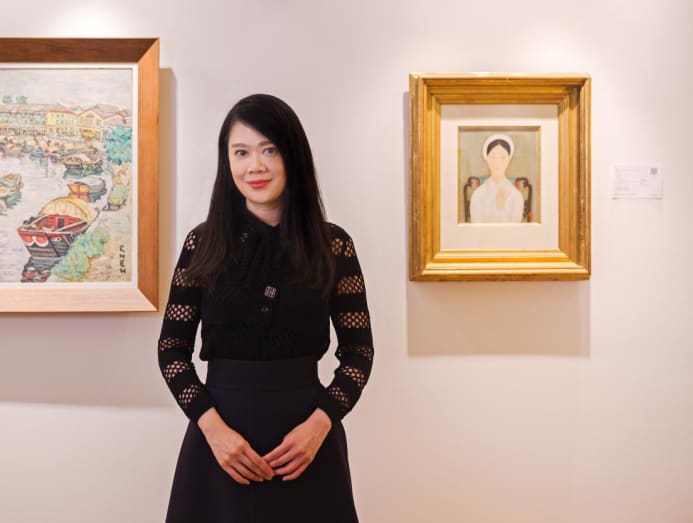 Plus, in the days leading up to the main event, these works are installed and displayed for the public. Often referred to as the 'presale exhibit', the showcase is meant to give potential bidders the opportunity to see the works they might want to place their bid on up close.
But before you raise your paddle to place your bids, Prasetio shared that one should be "familiar with the language of auctions". For instance, the hammer price indicates the winning bid for a lot at an auction but if it does not meet the reserved price, which is the confidential minimum price agreed upon between the consignor and the auction house, the property will not be sold. These terms, along with other important auction vocabulary, are listed in the glossary on the Sotheby's website.
Typically, the auction starts at a predetermined time and the lots are often auctioned chronologically. Bidders must register at least one to three days before the auction to ensure that they have an activated account.
And you don't always have to be present for the in-room bidding; bids can also be placed through various other options, including  telephone, absentee form or online, Prasetio explained.
She added that the gavel only comes down once the "auctioneer has asked the in-room and online bidders several times and confirmed that there is no higher bid".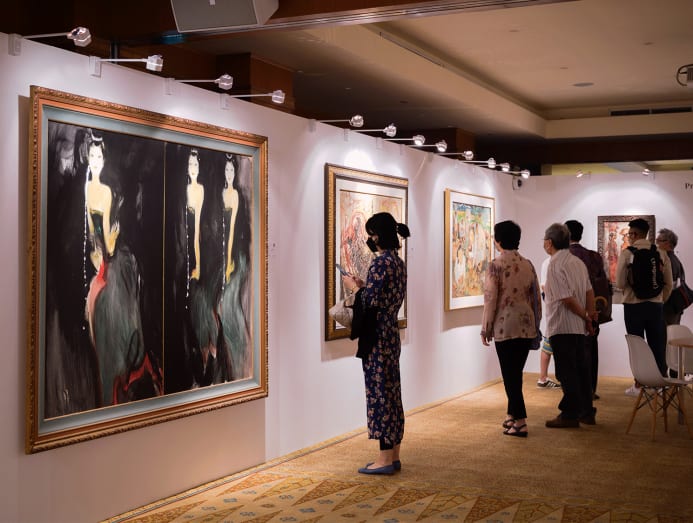 An auction event takes about six months to plan, and depending on the auction and the category, the number of pieces in a catalogue will vary. For example, Prasetio shared that at the evening sales of Sotheby's recent Modern and Contemporary Art, there were about 60 works up for auction in the catalogue. However, when it comes to other luxury categories, such as jewellery, watches and wine, the number of lots can go over 100.
And if you ever wondered how auction prices are reached, it is the market demands and trends that essentially determine the value of the work. Prasetio said: "There are of course main elements that influence prices, which include rarity, importance of work within the artist's oeuvre, the provenances, as well as condition.
"We have an appraisal form that lists out the basic information needed such as image, details, and provenance information. This will then be shared globally with the relevant specialists."
Of late, the art world has seen a surge of appreciation for female artists, and artists of African-descent. Prasetio also shared that in the last five years, the number of Southeast Asian participants in Sotheby's global sales has increased by almost 75 per cent, with works of Southeast Asian art seeing an increase  in value.
Take Willem Gerard Hofker's Melis, a composition featuring Ni Dablig with Ni Gemblong with a boy behind the gender music instrument, as an example. At last month's auction, the painting was sold at S$2,268,000. The same work was sold at only S$400,000 back in 1996 in another auction house. Recently, there has been a growing demand for pioneer Vietnamese artists from the early generation of Ecole Des Beaux Arts de l'Indochine graduates.
Last month's auction also saw the sale of all eight works by Vietnamese artist Le Pho, raking in a combined total of S$2.4 million. The highest of the works sold was one called Vietnamese Lady, which went for S$781,200. Furthermore, all three works by another Vietnamese artist, Mai Trung Thu, also exceeded their estimates, with one titled Children Playing sold for S$504,000 – well above the S$280,000 to S$420,000 estimates.
But Prasetio cautioned against following the trends when collecting works. She said: "The greatest collectors often buy against the trend or regardless of the trend. Instead, they focus on getting the best quality possible in that artwork's category. Sometimes one must take into account the right timing in addition to the right artwork."
She added that the auction house has seen more younger collectors participating in auctions ranging from contemporary art to other luxury categories such as sneakers, handbags and watches. "At the Hong Kong spring sales in April, we saw a record high influx of young and new collectors who are below the age of 40. They accounted for about 34 per cent of all bidders across the sales," she said.
This was the highest since 2020, when only 24 per cent of new bidders are new to Sotheby's. There has also been a further strong participation from Gen-Z and Millennial collectors in categories such as sneakers, handbags and accessories, as well as important watches.
"Collecting is often a lifelong passion and we also interact with collectors who continue to expand the breadth and depth of their collection on their decades-long collecting journey," she said.
So how does one get into the world of luxury auction? Prasetio said that it is important for new bidders to collect what they love, and to focus on quality rather than quantity. Expounding on her advice, Prasetio continued: "It is important to do research on the genre and its market, especially when it comes to art. Understand your budget, and make use of the assistance offered by the specialists. So, ask them as many questions as needed."