What's next for Singapore bars after dominating the World's 50 Best Bars 2021?
Creative drinks, delicious food and stellar service have powered Singapore bars to global fame. And they're serving up more exciting concoctions in the year ahead.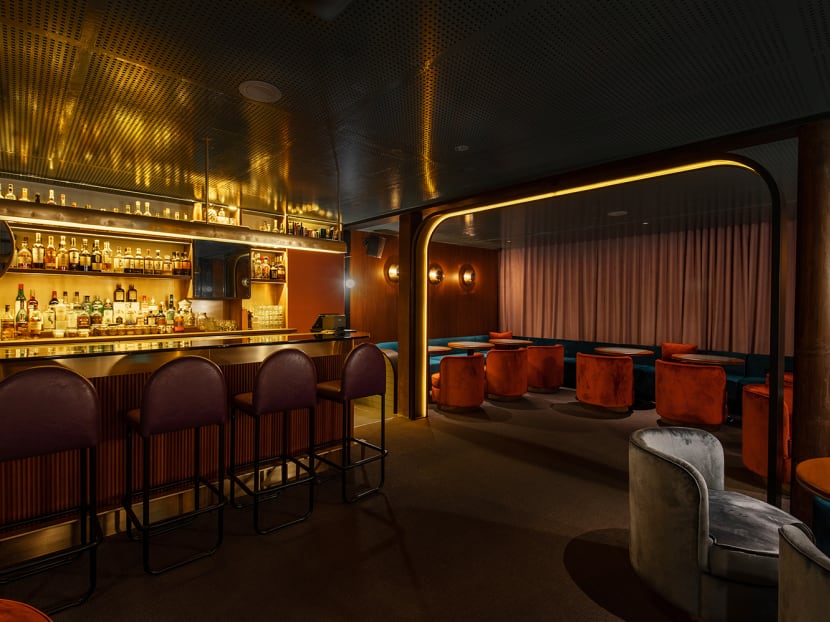 Six positions out of 50 – including one in the top 10 – and beating renowned entertainment cities such as New York, London and Tokyo.
Yes, Singapore, the nation measuring only 729 sq km, which banned music for nearly five months, yo-yoed between two- and eight-person dine-in regulations, and still prohibits live music, is the cocktail capital of the world, according to the World's 50 Best Bars 2021.
Jigger & Pony at Amara Singapore is the Asian champ at No 9 (it held the same position in 2020). It also topped the Asia's 50 Best Bars list revealed earlier this year.
The rest of the winners are: Manhattan at the Regent Singapore (No 15), Atlas at Parkview Square (No 16), No Sleep Club at Keong Saik Road (a new entrant at an astounding No 26), MO Bar in Mandarin Oriental, Singapore (No 36) and Tippling Club in Tanjong Pagar (No 43).
There's much to celebrate but the bars are not pausing the flows to do so. Plans for 2022 are already underfoot. While popular programming will remain to give customers a sense of familiarity, there are also new shakes and stirs to jazz things up.
Indra Kantono, co-founder of Jigger & Pony said: "Great cocktail bars are about more than simply serving great cocktails. If you look at the list of bars that made the list in Singapore, on top of the great drinks they serve, these bars also enrich human relationships while championing decency and inclusivity, especially now when the world slowly reopens, and we seek to reconnect in person."
No Sleep Club, which only opened in 2020, is sticking to its philosophy of being the friendly neighbourhood bar that brings comfort and the occasional quirky surprise in everything from coffee to cocktails. Co-founder Juan Yi Jun shares that the upcoming menu will have more classic drinks with a twist and the second floor in their shophouse location will soon have a collaborative omakase experience.
"With the lockdowns so far, we've found that people were looking for some consistency in a volatile climate, and we kept the classics on the menu and added a few drinks at a time without making big changes to the whole menu. We wanted to keep our regulars regular and build a home outside of their home, and not have to think of COVID-19, and be in a safe space to have a good time in spite of everything," said Juan.
Snazzy menus with gorgeous visuals that showcase drinks with a tale are staying on, such as those from Manhattan, Atlas, Tippling Club and MO Bar, as well as Jigger & Pony's "menuzines", which deep-dive into the history and recipes behind its classic and signature cocktails.
Atlas will launch a new cocktail menu Sense of Place in January while Manhattan will have six new personalities and 18 new drinks in a sequel to its current New York Personified Menu 1.0, which tells the stories of iconic Manhattanites through bespoke cocktails. The new menu will also include collaborative cocktails with bar friends around the world such as Katana Kitten in New York, No 10 on the World's Best Bars list, and Bannie Kang, bartender at Antidote in Fairmont Singapore and now co-founder of Mu bar in Taiwan.
The Old Man, No 42 on Asia's 50 Best, will be hosting guest shifts for the first time in its history from February 2022 onwards. Founder Andrew Yap shared: "We're generally pulling away from the 'sustainability' schtick into a realm that is more about being socially responsible without the green-washing factor. With the onset of the pandemic, it's really about sophistication, simplicity and undoubtedly character and hospitality that shines true. Ultimately, people want to feel accepted and welcome into a place that is not their home and we try to give it to them."
Meanwhile, MO Bar will be unveiling Volume 4 of its technically progressive and creative cocktails and resuming its Nomadic Foraging Series, which explores regional flavours in collaborations with overseas bartenders. "The future bar trends are looking towards technically advanced techniques to improve theatrical effects, which is highly interactive during service and noteworthy for social media," said MO Bar's bar manager Adrian Besa.
Circuit breaker launch Sago House, which debuted on Asia's 50 Best Bars 2021 at No 49, will continue its weekly rotating menu of six drinks featuring ingredients available in local markets. Co-founder Jay Gray believes that there will be more owner-operated and intimate concepts appearing on the scene. He added: "Menu trends will continue to get more creative but the format and setting in which we consume our food and beverage will likely become more intimate."
Collaborative events with overseas bars will abound, especially as borders open up, said Atlas' head bartender Jesse Vida. "The bar world is becoming more forward thinking with thoughtful and sustainable drinking options and collaborations with other craft producers of beverage and food. We can definitely expect to see some of our favourite bars from other markets making their comeback to Singapore to share knowledge and showcase their hospitality and style of drinks."
Manhattan's bar manager Rusty Cerven predicts that more bars will be paying attention to making quality low-ABV cocktails, which have been rising in popularity, and also upping their culinary game and using emerging artisanal brands. He said: "As all of us have started to be cautious about the provenance of our food, the same applies to wines and spirits. We've gotten a lot more open to exploring small, boutique and artisanal brands that focus on quality over mass-produced mainstream options."
Above all, it is an intimate knowledge of the product and stellar service that will keep Singapore bars on top of the game, emphasises Loudon. "This is nothing new, but to keep yourself at the pinnacle of anything you need to build these core principles throughout the team. A vast amount of knowledge, great product and customer service will always keep you near the top."
Returning from the 50 Best awards ceremony in London, No Sleep Club's Juan is also convinced that the best bars have strong identities and personalities that people love. She said: "As bartenders our main job is to keep customers happy, and give them an experience they can't have at home."
Cheers to that, and to the hope of finally playing that funky music live and raising a toast beyond 10.30pm.