US$175,000: How much a night in the world's most expensive hotel costs
From New York to Fiji, we've rounded up the planet's costliest places in which to bed down.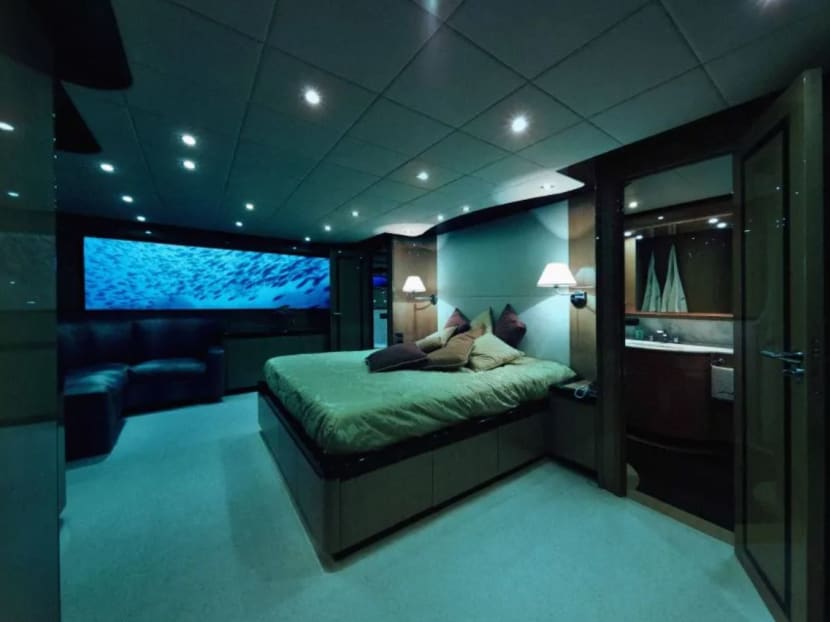 There's no denying that a great hotel is key to creating unforgettable holiday memories. But how much are you willing to pay for a night's stay?
American business financing platform Merchant Cash Advance has published a list of the most expensive hotels in the world.
At US$61,142 (S$83,238) a night, the Laucala Island Resort Hilltop Estate Fiji takes fifth spot. Booking a stay here is not that straightforward though. You'll have to submit an application to its owner, Dietrick Mateschitz, who, by the way, also owns Red Bull.
Coming in fourth place is The Mark Penthouse at The Mark Hotel in New York, which will set you back US$75,000 a night.
In third place is the Hotel President Wilson Royal Penthouse Suite in Switzerland. The suite occupies the entire top floor of the hotel and features a panoramic terrace with breathtaking views over Lake Geneva. The cost of all this luxury? US$80,000 per night. The package also comes with a private gym, chef and chauffeur available to guests at all times.
Taking second place on the list is Palms Casino Resort in Las Vegas. A night in the Empathy Suite costs an eye-watering US$100,000 a night – chump change for high rollers – with a two-night minimum stay. The suite is located on the upper floors of the 40-storey Palms Casino Resort, with a view of the shimmering lights of the Las Vegas Strip.
Topping the list is Lovers Deep, an underwater submarine hotel in St Lucia, an island in the Carribbean. How much do you need to splash out for a stay here? A whopping US$175,000 a night.
Lovers Deep was started by luxury villa rental specialists, Oliver's Travels. It was launched in 2014 and allows guests to stay on board a specially adapted leisure submarine. And yes, the vessel can and does dive deep, giving guests an underwater experience like no other.