The world's most expensive mushrooms, and what top Singapore chefs love about them
Ranging anywhere from S$115 for a kg of golden chanterelles to as much as S$1,000 per kg for Japanese matsutake, these fantastic fungi have nonetheless captured the imagination – and tastebuds – of chefs in top Singapore restaurants.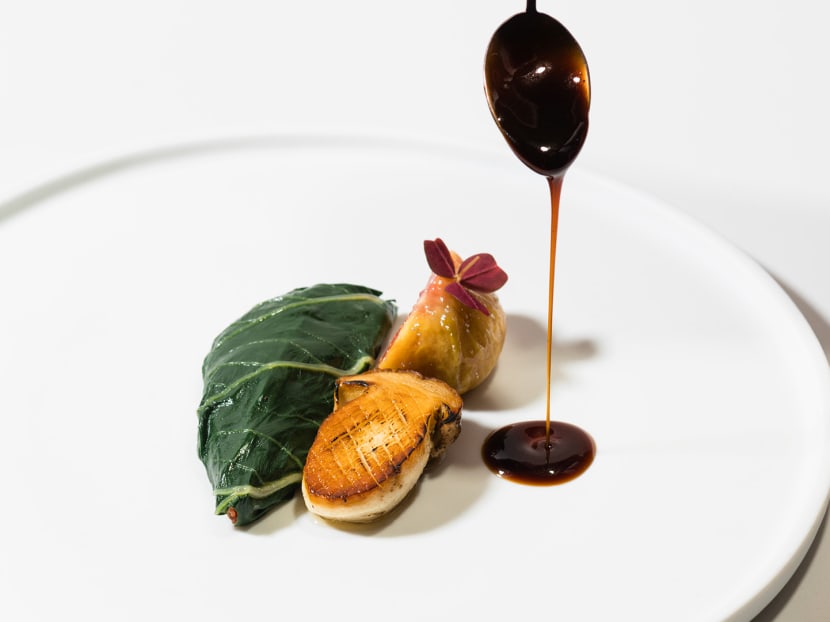 Their abundance and diversity make mushrooms some of the most widely loved ingredients in gastronomy today. They may not look like much, but anyone who has ever contemplated paying its weight in gold for a few grams of subterranean winter fungi can appreciate the fact that looks aren't everything.
What's more, while many look similar – buttons and baby portobellos for example – their unique aroma, texture and savoury flavour (mushrooms are a great source of glutamic acid) make a curated smattering of these edible spores some of the most coveted foods.
To be sure, though, that old saying about how Mother Nature does it better holds particularly true when it comes to defining the finest and most expensive examples. Not only are these mushrooms predominantly harvested in the wild, the most prized across a number of species are often the ones that are near-impossible to farm commercially.
That's not to say we've not had success with a couple of obvious gems. According to AgriFutures Australia, the production of French black and Perigord truffle are on the rise Down Under. Conditions still need to be ideal, and maximum yields are only reached 12 to 15 years after the trees are first inoculated. The same, however, can't be said about the wintertide gold that is Italy's famously perfumed white truffle (tuber magnatum) from Piedmont.
Thankfully, especially where more meaty alternatives are concerned, there is enough of a diverse profusion of gourmet fungi to choose from – including a handful that grow remarkably well in select parts of Asia and Europe – that continue to delight gourmands and inspire today's top chefs.
A staple of French and Italian cuisines, the porcini (or cep in French) is one of the meatiest mushrooms, and a versatile one at that. And, depending on where you look, this prized species can be foraged as early as June – though pundits agree it shines brightest in Autumn (September to November).
Like most wild mushrooms, though, the porcini remains vulnerable to environmental changes and natural pests such as crop worms. The latter, shares Daniele Sperindio, can reduce the season's yield by as much as 40 per cent, making every mushroom a precious find.
Sperindio, ilLido's group executive chef and executive chef at Art, grew up hunting for porcini and knows how to take advantage of a good haul; to boot, his grandfather was a passionate mushroom hunter and there was always a stockpile of porcini enough for the entire year.
He confirms the difficulty of cultivating porcini commercially, reminding us how the mushroom needs to be "in a symbiotic relationship with a tree root to be able to grow, and it will take around 10 to 15 years from when the spores touch the ground until the mushroom is ready for consumption".
The rewards are well worth the wait as the porcini is said to boast elegant, earthy flavours that are also a little nutty. Young shrooms are even sliced thinly and served raw. In Genova where Sperindio is from, the porcini is used as a base flavour for an extensive line-up of fish, meat and vegetarian dishes. "It's like the Midas touch, it adds a gorgeous umami kick and roundness in most preparations," Sperindio mused.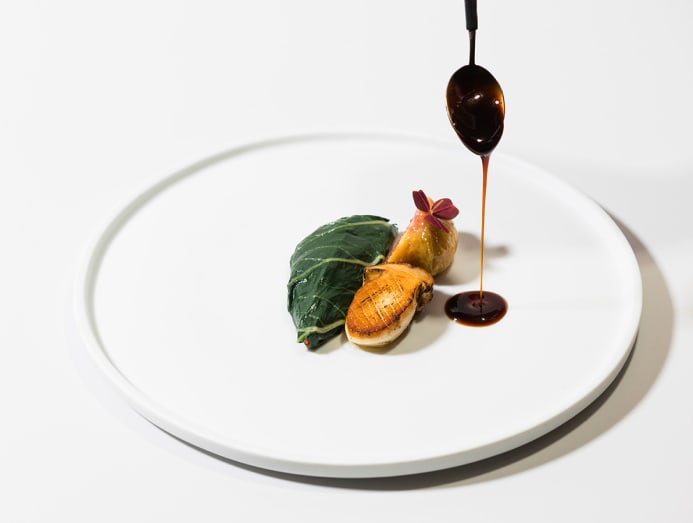 Of course, while the porcini can be found in various parts of Italy, a few places are geographically predisposed to nurture better adaptations. He favours the famed Borgotaro area in Emilia Romagna, and specifically the porcino nero (boletus aereus) variety he grew up eating, which has an "intense flavour" and beautiful texture.
As such, Sperindio explains that the best way to to prepare porcini in season is to simply pan-roast them in brown butter and parsley. Otherwise, he likes them thinly sliced, breaded and deep-fried in grapeseed oil, seasoned with a touch of Sicilian salt flakes and a squeeze of Amalfi lemon. Porcini also dries very well and in the off-season, Sperindio likes to combine dried porcini with salted anchovies as a base for a traditional stockfish stew with green olives.
At Art, the porcini is the star in two dishes. There is the EXO sauce, a reimagining of the classic XO sauce with an Italian point of view. He explains: "The sauce is built on Italian ingredients – parma ham, Calabrian chilli and Italian wine – with traditional ingredients found in XO sauces, like dried scallop and prawns; the porcini plays an important part here lifting the flavours with umami."
The other is a newly imagined dish dubbed Un Piccione in Campagna (meaning "a pigeon in the countryside"), inspired by "a forgotten time growing up in the mountains outside Genova and enjoying produce gathered from the surrounding farms or harvested in the forest".
Slow-roasted pigeon breast that has been lightly-infused with marsala and colatura is served wrapped in a chard leaf with lightly poached fichi neri (black fig) that is then smoked and stuffed with house-made hay flavoured ricotta, alongside pan-seared porcini in parsley and jus made with chanterelles, and enriched with a little pigeon liver.
MAGIC MATSUTAKE
Another autumn icon of a mushroom is the matsutake. Somewhat grubby in appearance, these fleshy delicacies that thrive during a short window between September and October have remained a coveted ingredient since ancient times.
Also known as a pine mushroom because of its symbiotic relationship with the roots of an indigenous pine tree, the Japanese matsutake can cost as much as black truffles, driven by the limited bounty its scares natural environment can provide.
"Most of the Japanese mushrooms that I like – such as shiitake, maitake and nameko – are easier to cultivate and harvest," shared Leon Yap, chef and co-owner of Shinsora, the latest Singapore restaurant offering a contemporary take on traditional Japanese cuisine.
But he affirms that the matsutake, which can cost as much as S$1,000 per kg, is still worth the splurge. He added: "I enjoy the unique, sweet aroma and meaty texture of Japanese matsutake. I associate them with the taste of autumn in Japan; its pine-like earthiness lends a rich umami accent that complements the dishes on our menus."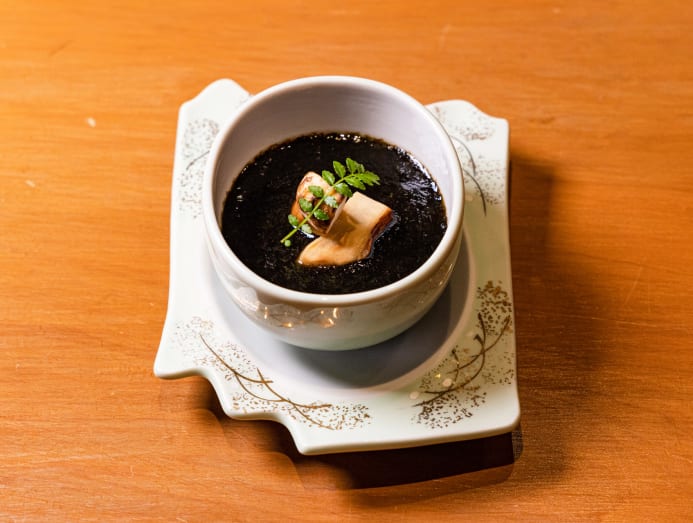 Yap also notes that while best matsutake mushrooms can be found across Japan, Korea, and in Yunnan, China, the team at Shinsora prefers to source theirs from Japan's Nagano prefecture, where it thrives, growing around the roots of the Japanese red pine, which are abundant in the area.
"Matsutake from Nagano also takes the least time to reach us here in Singapore," Yap explained, underscoring the importance of acquiring these wild harvested matsutake fresh, as they lose their feted fragrance over time. This unique sweet-savoury aroma (that hints of cinnamon) complements the mushrooms' earthy savouriness. And Yap stresses the need to showcase and accentuate these flavoursome qualities.
As the key ingredient in the restaurant's signature chawanmushi on the autumn menu, the mushroom is lightly misted with sake and seasoned with a little salt before it is grilled on a bamboo leaf to bring out its natural flavours. To boot, this steamed egg custard is prepared using water sourced from Mount Fuji, and contains lily bulbs for added texture.
It's dubbed the "black" chawanmushi because the dish is topped with a sauce prepared using premium seaweed from Ariake. Ultimately, Yap prefers to prepare the matsutake with as little seasoning and cooking as possible. "I enjoy serving it in clear dashi; this makes it possible to really appreciate the aroma and the natural flavour of this rare seasonal specialty," he posited.
MARVELLOUS MORELS
True morels – or morchella – is culinary gem any European chef would know to covet when spring arrives, though you would not be surprised to find them in Asian dishes as well.
For chefs like Emmanuel Stroobant of stalwart modern French restaurant Saint Pierre, memories of the discovering these mushrooms roaming in a field lined with apple trees are particularly fond ones growing up in Belgium.
He expounded: "It was the only mushroom we saw during early spring but I remember being scared as a kid because we were told they were toxic. It was only when I was older, years later, that I realised morels were toxic only if you ate them raw."
A good morel, Stroobant explains, should be firm and soft, with a bounce to it. "They have a very unique scent and can be dehydrated easily," he added, pointing out how its aroma is retained even when dried. This is likely the reason why even dried morels are sometimes just as expensive as fresh ones.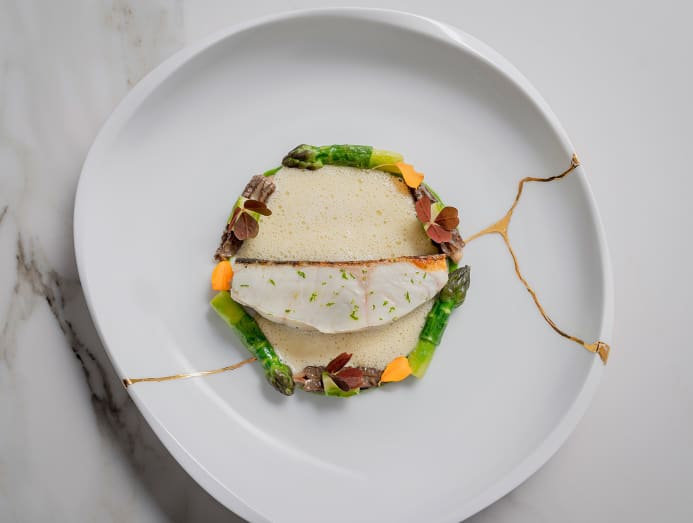 "In Europe, it is a spring mushroom but I remember fresh morels growing as early as February in California," he recalled. Like many chefs, and especially those who specialise in French or modern European cuisine, Stroobant prefers wild European morels, though he has tasted morels from places as surprising as the Himalayas.
He added: "We get them from France in March and from Belgium in May, so the fresh morel season is very short for us – only two months. It is also important to have them harvested in dry conditions. When they are harvested during a rainy day, the water captured in their honeycomb-like hat creates a pungent smell similar to ammonia and the morels would spoil within two days."
Stroobant also stresses that while it is possible, morels are not an easy mushroom to cultivate, as it requires growing in a special greenhouse; therefore the price of farmed morels is not very far off from wild morels.
Freshly foraged morels are also ideal examples to showcase their versatility, whether you choose to stuff, braise or pan-dry them. "One of my favourite ways to serve morels is via a classic dish with cream and Banyuls, a type of fortified dessert wine," he asserted.
"I also like to pair them with asparagus as they are available during the same season. If I was cooking at home, I would prepare a dish of poularde (a young chicken deliberately fattened for eating) cooked with Vin Jaune (yellow wine) and morels. At Saint Pierre, we prepare morels with green asparagus and a seabass from Nagasaki (Japan)."
GOLDEN GIROLLES  
There are several types of chanterelles, those funnel-shaped mushrooms, but the kind most prized by gourmands and the world's top kitchens is the golden chanterelle, more famously known as the wild girolle mushroom.
This is the most delicious and aromatic of the chanterelles. And purely for aesthetic reasons, the team at modern European restaurant Sommer are particular about using mini girolles, which are no more than two cm in length.
"What we'll do is go through a three kg box and those that are too large we roast them down and fold them into a chicken mousse, for example," shared chef-owner Lewis Barker. This flavourful component, he explains, would be paired with something like a roasted pigeon breast – the mousse is piped under the pigeon skin before it is cooked.
"For me, there's nothing better than the classic flavours of mushrooms cooked with butter, thyme and garlic," the British chef mused. He admits that girolles don't have as strong an aroma or flavour as say ceps or matsutake, but they do have a distinct fragrance, flavour and texture that he tries to accentuate. Some have described their flavour as peppery and slightly fruity, complemented by a similarly fruity aroma, a little like apricot or peach.
Barker added: "Obviously, French girolles are extremely sought after. When I was working in the UK, Scottish girolles were also very popular – they're foraged in the highlands where girolles grow really well. They are also wild mushrooms that are hand-picked, which is partly why they are priced so high." And because he prefers them in a specific size, he has forked out as much as S$115 for a kg of these beauties from France.
As such, there are only two ways Barker prefers to feature girolles: Roasted as they are or used to flavour a meat stuffing or incorporated into a classic mushroom duxelles. He also likes to pair girolles with seafood, a white fish in particular. "Girolle and turbot is a classic pairing, or with roasted dory or cod," Barker suggested.
He wouldn't go as far as to use it in a dessert or sweet treat, unlike a dark chocolate ganache flavoured with dried cep that is currently served as part of the restaurant's selection of petit fours.