In Singapore, the world's oldest whiskies are making their debut
From a Scotch that lived through WWII to Yamazaki's oldest spirit yet, old whisky releases in Singapore are giving whisky collectors a field day.
Pandemic or not, it was business as usual for luxury whiskies during the festive season. Some of the world's oldest whiskies were unveiled at the tail end of 2021. We take a look at three of these stunning drams.
A WHISKY THAT LIVED THROUGH WWII
Touted as the world's oldest single malt Scotch whisky, the Gordon & MacPhail Generations 80 Years Old from Glenlivet Distillery is now available from whisky bar and retailer La Maison du Whisky Singapore.

This release from Gordon & MacPhail – a renowned independent bottler that was established in Scotland in 1895 – looks set to garner plenty of attention from whisky collectors largely for two reasons: Many of the oldest whiskies released over the past few years barely go beyond 60 years old. And even if they did, they were usually put out by The Macallan, for example, The Macallan 78 Years Old in 2020, although Gordon & MacPhail also grabbed headlines in 2015 with the release of a Mortlach 75 Years Old.

Whisky collectors have the late George Urquhart – a member of the second generation of the family that would own Gordon & MacPhail – to thank for the emergence of the 80-year-old elixir.

On February 3, 1940, in the early upheavals of WWII, Urquhart decided to set aside a cask of Glenlivet whisky to be enjoyed after his lifetime by future generations. On February 5, 2020, the cask was opened and bottled by the Urquhart family.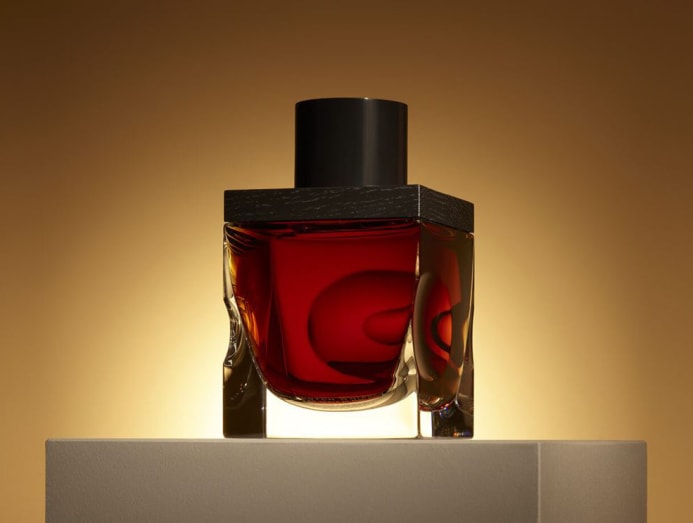 Only 250 decanters of this rare dram are available. One bottle, Decanter No 1, was sold at a Sotheby's auction in Hong Kong in October 2021 for US$193,000 (S$264,000), setting an auction record for a bottle of the world's oldest whisky.     

The remaining 249 decanters will be retailed worldwide – just two have been allocated to La Maison du Whisky Singapore, where each decanter retails for S$160,000.

The whisky's sleek decanter and accompanying oak case were designed by Sir David Adjaye OBE, an acclaimed Ghanaian-British architect and designer.     

Only a lucky few have had the chance to sample the whisky so far. Leading Scottish whisky writer Charlie MacLean MBE noted that it was one of the finest malts he has ever encountered, describing its taste as an oily texture followed by notes of dates, salted plums and figs, and traces of dry Oloroso Sherry.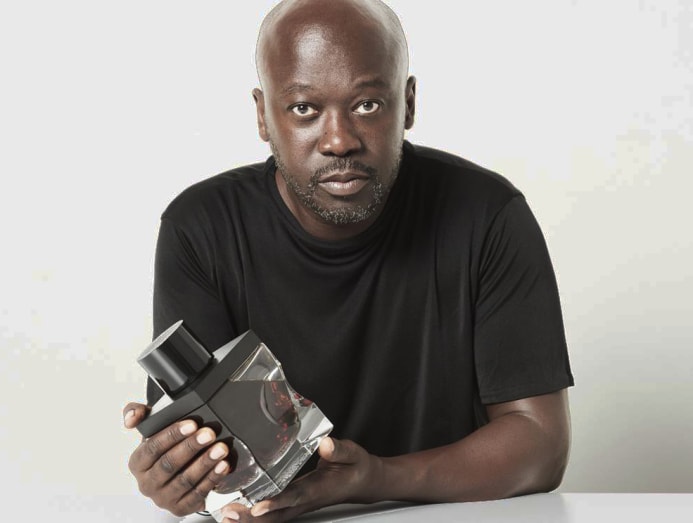 Those interested in the whisky can contact La Maison du Whisky Singapore via www.whisky.sg
YAMAZAKI'S OLDEST SPIRIT YET
Just when we thought things were getting a little quiet in the Japanese whisky scene, Suntory decided to raise a few eyebrows with the release of the Yamazaki 55 Years Old – the world's oldest Japanese whisky – in November 2021.
The whisky is a blend of single malts aged in two different types of casks: Suntory's founder Shinjiro Torii took single malt components distilled in 1960 and aged them in Mizunara casks. In 1964, Suntory's second master blender Keizo Saji aged another batch in white oak casks. Fifth-generation chief blender Shinji Fukuyo then worked with third-generation master blender Shingo Torii to blend the batches together, creating what Suntory calls the Yamazaki 55.   
 
The whisky was bottled in 2020. Only 100 bottles are available for global release outside of Japan. Four bottles have been allocated to Singapore.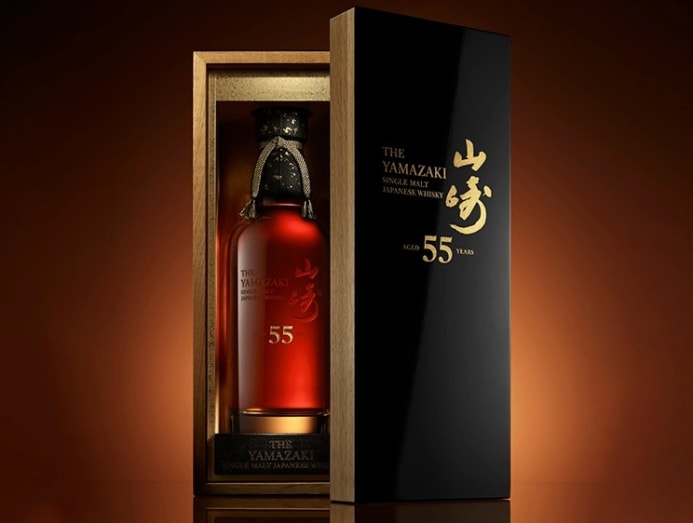 According to Suntory, the Yamazaki 55, which has a ABV (alcohol by volume) of 46 per cent, offers a deep amber colour, a robust aroma of sandalwood and well-ripened fruit, and a sweet, slightly bitter and woody palate with a rich finish.
The Yamazaki 55 is housed in a crystal bottle with the kanji for Yamazaki engraved in calligraphy using a sandblasting technique, and an age marking coated with gold dust and lacquer. The bottle's neck is wrapped in handmade Echizen washi paper and bound with a Kyo-kumihimo plaited cord, a traditional decoration from Kyoto. Each bottle comes in a Suruga lacquer-coated box made from Mizunara wood.   
 
Interested buyers can get in touch with Suntory via www.beamsuntory.com

A PRECIOUS BLEND FROM ROYAL SALUTE
Royal Salute has launched the Time Series 51 Year Old 2021 Release, an ultra-limited and rare whisky and the second edition from its Time Series Collection. (The first edition was the 52 Year Old Single Cask Finish released in 2019.)     

The Time Series 51 Year Old 2021 Release is a blend of some of the scarcest whiskies that were laid no later than 1970. Royal Salute's master blender Sandy Hyslop selected whiskies from Speyside distilleries such as Strathisla, Longmorn and Glen Keith as well as ghost (or shuttered) distilleries like Caperdonich to create the blend.     

"Crafting a Scotch of that age requires intense care and attention to ensure the cask characteristics are perfectly absorbed without being overpowering," said Hyslop. "The moment I tested the final blend [of the Time Series 51 Year Old] will stay with me forever; the masterful role that time has played over a minimum of five decades of slow maturation really blew me away."
Non-chill filtered and bottled at cask strength, the whisky, according to Royal Salute's press statement, has a bouquet of blood orange, salted caramel, Manuka honey, peach, and bergamot. On the palate, it offers notes of richly ripened fruits, chocolate, ginger, and cinnamon spice.  
   
Only 101 decanters – each made of handblown Dartington Crystal – are released. The bottle's wooden case is made from five layers of oak to represent the five decades it took to age the precious blend. The whisky will be sold at a recommended retail price of US$30,000. Buyers can get in touch through Pernod Ricard's Le Cercle online platform.     

Decanter No 85 of the Time Series 51 Year Old 2021 Release is also available on BlockBar (blockbar.com), the world's first direct-to-consumer NFT (non-fungible token) marketplace for luxury wines and spirits. It is currently the oldest whisky ever released on BlockBar. Priced at US$35,000, it dropped on December 21, 2021.     

In addition to the decanter, the token will unlock other goodies such as an invitation to a private tasting experience with Hyslop, a 5cl miniature of the blend, a guided tour of Strathisla distillery and an overnight stay and dinner for two, and a tasting of other Royal Salute blends in the Royal Salute Vault.