Guilt-free pleasures: This weekend dim sum buffet is healthy and sustainable
Come March 21, fine dining Chinese restaurant Yellow Pot, located at Six Senses Duxton, will kickstart a weekend buffet special serving dim sum delights made from sustainable ingredients.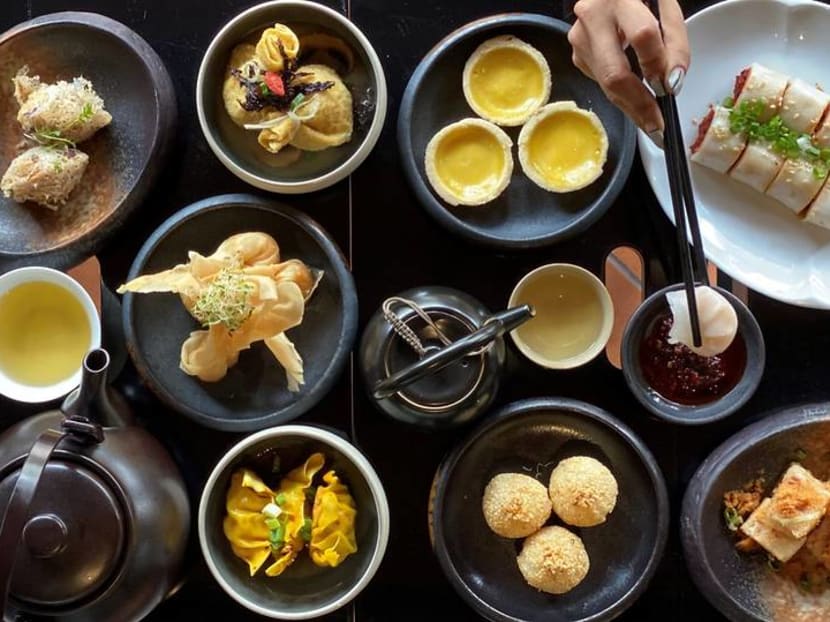 Looking for a dining hotspot to catch up with the kinfolk over the weekend? How about a deluxe yum cha session that's also guilt-free? At Yellow Pot, Six Senses Duxton's modern Chinese restaurant, a new dim sum menu places emphasis on sustainability.
On March 21, the restaurant will unveil its Weekend Dim Sum A-La-Carte Buffet Brunch (S$48++ per person), with a selection of more than 60 authentic and creative dim sum specialties.
On the menu are Yellow Pot's all-time favourites, such as Roasted Duck and Double Boiled Soup of the Day, along with new creations such as Chinese Kimchi Stew, 52 Degree Chicken with Chopped Ginger & Garlic and more.

Dim sum can be quite an indulgence, but Yellow Pot's menu is based on the Six Senses guiding principle of using natural, local and sustainable ingredients. The restaurant is helmed by Singaporean chef Sebastian Goh, who incorporates an innovative twist to the traditional art of dim sum making.
The restaurant's signature items such as Steam Yam Cake, Crystal Vegetable Dumpling, Cabbage Roll and Vegetable Roll are all made from the restaurant's very own edible garden. Food is also served in eco-friendly bamboo baskets.
At the buffet, there'll be bite-sized delights fresh from the steamer, including Pomegranate Prawn Har Kows, savoury Chilli Crab Meat Dumpling and Chicken Treasure Bag with miso stock. Those who prefer heavier flavours can look forward to Carrot Cake with Chicken Floss and Woo Kok (Crispy Yam Puff) with Char Siew Sauce.
To round off the meal, enjoy a refreshing bowl of Mango Sago Pomelo or opt for one of the restaurant's tasty homemade drinks, such as Singapore Dream Cordial or Lemongrass Detox Cordial.
There may also be a surprise in store for you – the first 50 guests to book a table will receive a culinary surprise from Chef Goh.
Yellow Pot's Weekend Dim Sum A-La-Carte Buffet Brunch is available on Saturdays and Sundays from March 21 at S$48++ per person. Children below six years old dine free.