What it's like to dine at the new Singapore outpost of Zeniya, a kaiseki restaurant from Kanazawa, Japan
The two-Michelin-star experience from Kanazawa offers flavours and traditional touches from its founding family's hometown.
It feels like my meal at the newly minted Zeniya Singapore has peaked early. The mouthful of thickly diced maguro is voluptuous, the fish as fatty as chutoro, laid out on a crisp sheet of nori. At its base, sushi rice dressed with just enough vinegar to brighten its flavours without imparting sharpness. It's the best rice bowl I've had in a long time.
Happily, more good things follow. Most unexpectedly, kuchiko or the ovaries of sea cucumber, a rare delicacy harvested from Noto Peninsular sited 90 minutes away from Kanazawa where Zeniya's mothership resides. The two-Michelin-starred restaurant in the capital of Ishikawa prefecture owes much of its global reputation to chef Shinichiro Takagi whose courtly charm and fluent English have endeared Zeniya to an international audience.
"I only use semi-dried kuchiko rather than dried kuchiko because the texture is much better," said Takagi as he presents the saucer of deep-fried sea cucumber ovaries sheathed in crisp tempura batter. "I hope you enjoy," he smiled, a playful twinkle in his eyes suggesting that while polite and genial, he might be nudged into more spirited conversation.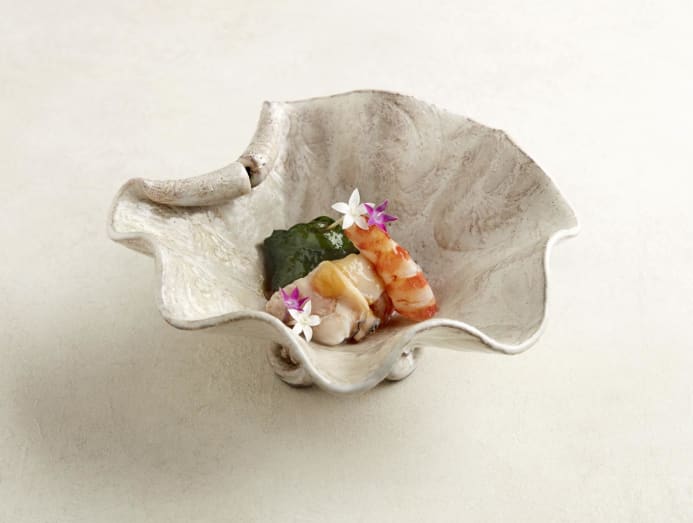 Right until this moment, I'd never given any thought to whether sea cucumbers have ovaries. But now, I know that they do and that they have the texture and flavour that fall somewhere between mochi and agar agar. "What did you marinate these in?" I asked Takagi. "I did not. They are naturally umami," he replied.
When you don't speak Japanese, being able to converse with the chef at a traditional Japanese restaurant such as this is refreshing. How else will you talk about how it unnerves him when a guest remarks how delicious the bonito broth is at the beginning of the meal? "That means the broth is too salty," he whispered with a gentle smile.
The exacting nature of kaiseki dictates that the meal be observed in careful order. Holding back flavour in favour of the meal's progression is its own form of culinary meditation, with deliberate attention given to the range of possibility in every ingredient, the timing of each course served, and the vessels in which the food is presented.
To wit, a kimono-clad server ceremoniously lifts the lid on my lacquered soup bowl and arranges it upside-down to showcase the bamboo scene etched in gold on its underside. It is as much a show of the vessel's beauty as of its history. "These bowls were used by my father in our Kanazawa restaurant and have been around for 50 years," said Takagi quietly.
Takagi is a second-generation chef who took over the business when his father died unexpectedly. His younger brother Jiro serves as head chef of Zeniya in Kanazawa while Takagi spends much of his time developing the business. Singapore is the first outpost to operate outside of Japan. Several years ago, the brothers established a branch in Shanghai which shuttered before it could welcome guests as the pandemic took hold.
Like in Kanazawa, the Singapore experience calls attention to seasonality and place, tenets at the heart of kaiseki. Given that the place in question is a sprawling 24th storey perch in Singapore's city centre, this Zeniya experience will differ slightly from the original. For starters, ingredients must be flown in from Kanazawa and the rest of the world rather than freshly picked by a farmer just 15 minutes away from the restaurant as is the case in Kanazawa.
Still, the Singapore experience is transportive. The space is equal parts muted, sparse, soft and serene. Appointed with straight-lined furniture and tactile woods, it induces a sense of calm as guests step through its wooden sliding doors and into one of four dining rooms.
A bowl of soba arrives, each earthy strand swathed in a delicious cold dashi. The coral tongues of Murasaki uni on top provide the perfect touch of sweetness to brighten this already sublime dish. This too is a family affair. The soba is made by Takagi's cousin who runs a soba restaurant in Kanazawa. Its supple tenderness can be attributed to the use of ichibanko flour derived from only the centre of the buckwheat seeds.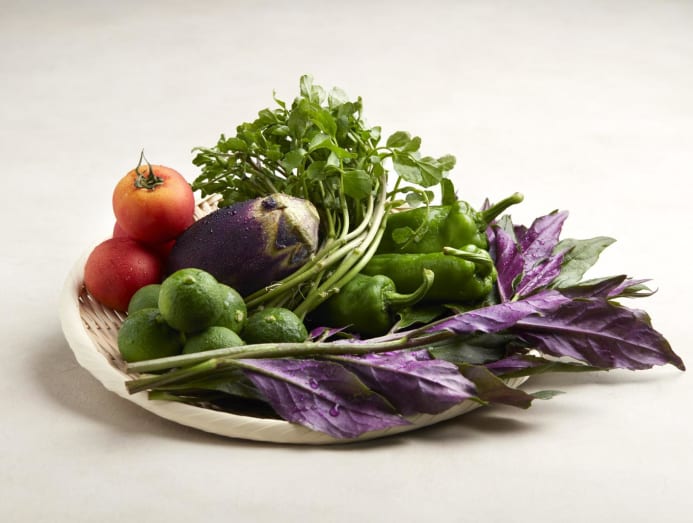 Among Zeniya's signatures that have made it to Singapore is the nodoguro, or blackthroat sea perch in the yakimono (grilled) course. Each delicate morsel is topped with kataifi or pastry threads to impart crispiness. Kinjiso, a vegetable indigenous to Kanazawa, is served as an appetiser, with hamaguri (hard shell clam) and Japanese tiger prawns glossed with a dashi vinaigrette jelly.
Zeniya opens its doors to public on Aug 8. It offers a standard 11-course kaiseki menu at S$450 per person. Chef Takagi will visit Zeniya Singapore several times a year. In his absence, the kitchen is helmed by head chef Yoshi Shuji.
Zeniya is located at Shangri-La Singapore, 22 Orange Grove Road.