Why is clubbing powerhouse Zouk Group moving into fine dining?
Parties and big nights out may be back but the nightlife establishment is not slowing down in its quest to diversify its entertainment options, including its latest venture into Singapore's competitive fine dining scene.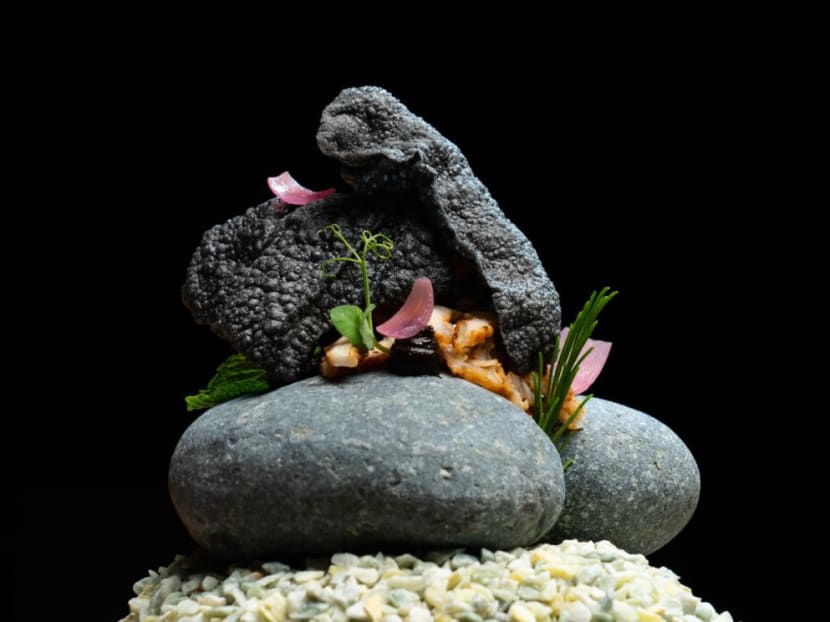 The lights dim and the music begins. The scene is perfectly set for an immersive experience, just as one has come to expect from a Zouk establishment.
And you will certainly get what you came for – except that guests are not about to go club and dance. Instead, a one-of-a-kind fine dining gastronomic experience awaits.
Welcome to Maison Shuko, the latest high-end F&B concept by the Zouk Group, located in the building opposite Zouk's Clarke Quay outpost. This intimate eight-seater "chef's table" concept showcases meticulously conceptualised plates of "Asiatique cuisine" that melds French techniques with locally sourced ingredients and Japanese attention to detail.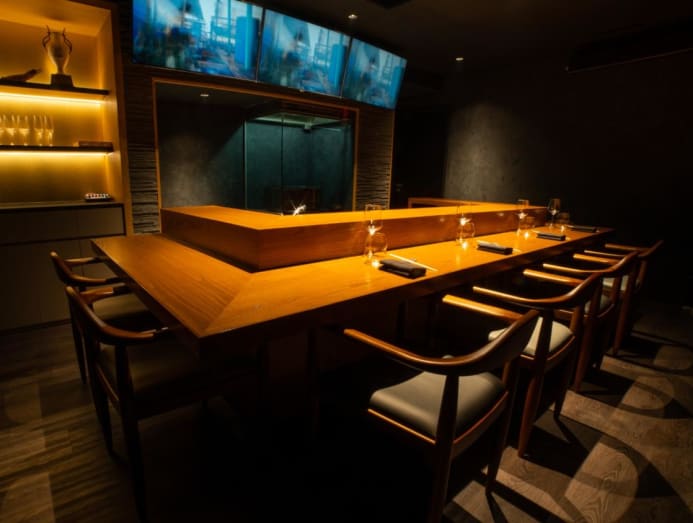 Almost every course is presented with a beautifully directed short film depicting how a key ingredient in the dish is sourced. At the same time, the three chefs – chef patron of Zouk Group Angus Chow as well as chefs Justin Foo and Jeremy Chiam – hustle and bustle behind the counter as they prepare the dish with exacting precision.
For example, as we watch a video of goats frolicking at Singapore's Hay Dairies, the chefs are busy plating a dish of fresh goat's cheese (sourced from the farm, of course), complemented with heirloom tomatoes and a fresh pineapple and tomato granita.
For Crocodile & Crackers, the short film of Long Kuan Hung Crocodile Farm feels like a farm "excursion" while crocodile tail meat is being charcoal-grilled in the restaurant. The meat is then dressed with herbs to give it a similar taste profile to a Thai larb salad before it is plated with charcoal rice crackers to resemble the rocky vegetation of the crocodile's natural habitat.
And with all this action going on, the trio still have it in them to chat jovially with diners and on occasion, raise toasts with sake and Japanese whisky. It is performance, entertainment and hospitality all rolled into one – exactly all that is synonymous with the homegrown club powerhouse, but translated into a fine dining experience.
"As with the Zouk mantra of 'One world, one tribe, one music, one dance', Maison Shuko focuses on connection – between diners and chefs, chefs and their creations, and most importantly, ingredients and their producers," Foo explained.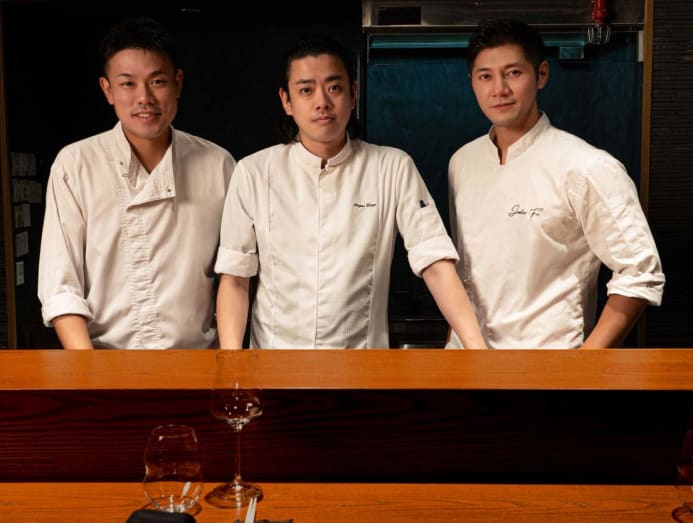 The Maison is the third and latest in a trio of F&B concepts, including omakase restaurant Sushi Ichizuke and upscale Japanese speakeasy bar Here Kitty Kitty, that the Zouk Group has launched in recent times, as it continues to expand its lifestyle offerings.
But why is the Zouk Group moving into fancy dining at this point in time when clubbing is finally making a comeback after the dark days of the pandemic?
Zouk Group chief executive officer Andrew Li explained, "There is a feeling of pent-up behaviour – spending, travelling, clubbing. We now have to anticipate what happens after this first burst. It is crucial in our new normal. Today, we are across three continents and are multi-vertical with cocktail bars and restaurants. We no longer consider ourselves just a nightlife brand."
The goal, he said, is to reinforce the sense of community and connection that Zouk is known for. "Each of Zouk Group's outlets across the world aims to deliver this energy and social experience. Everything that we've done has a unique and special vibe, including our fine-dining concepts," said Li, who was driven to launch the three Japanese-themed experiences as he is personally a huge fan of Japanese cuisine.
Indeed, the new dining concepts bring something new to the table, even in Singapore where Japanese F&B outlets are a dime a dozen.
At Sushi Ichizuke, its sleek, modern interiors which include an artistic bamboo forest installation that lines the walkway to the restaurant, immediately set the mood for something special. This omakase spot is helmed by chef Daisuke Ichizuki, who has previously worked at the three-Michelin star Gion Sasaki in Kyoto and the one-Michelin star Ginza Iwa in Tokyo.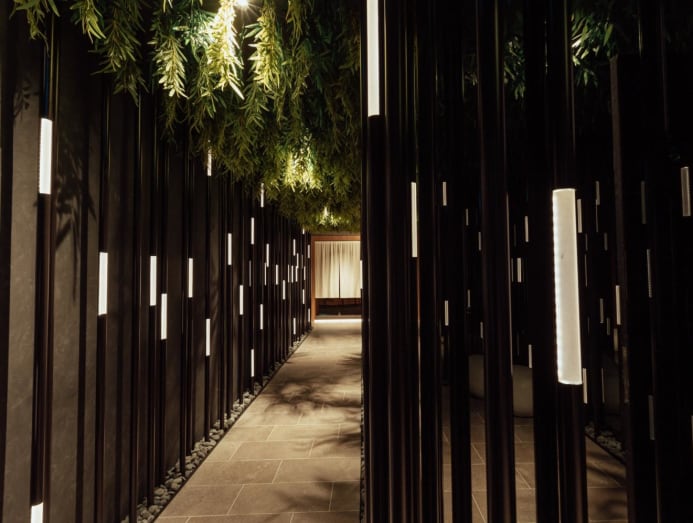 Chef Ichizuki said: "We present a more relaxed iteration of the traditional omakase dining experience that I call 'vibe dining,' a more relaxed form of omakase, featuring cuisine with fine dining techniques but in a vibrant, music-driven ambience."
The food quality, though, is certainly held to the highest standards, as expected of an elevated Japanese joint.
"When I was working in Michelin-starred restaurants in Japan, I learned all I could from my mentors. I learned about culinary techniques and philosophy, sourcing the best ingredients and pursuing quality and taste, rather than merely the business. Along the way, I also learned to incorporate my personality into the dining experience we offer our guests," said Ichizuki.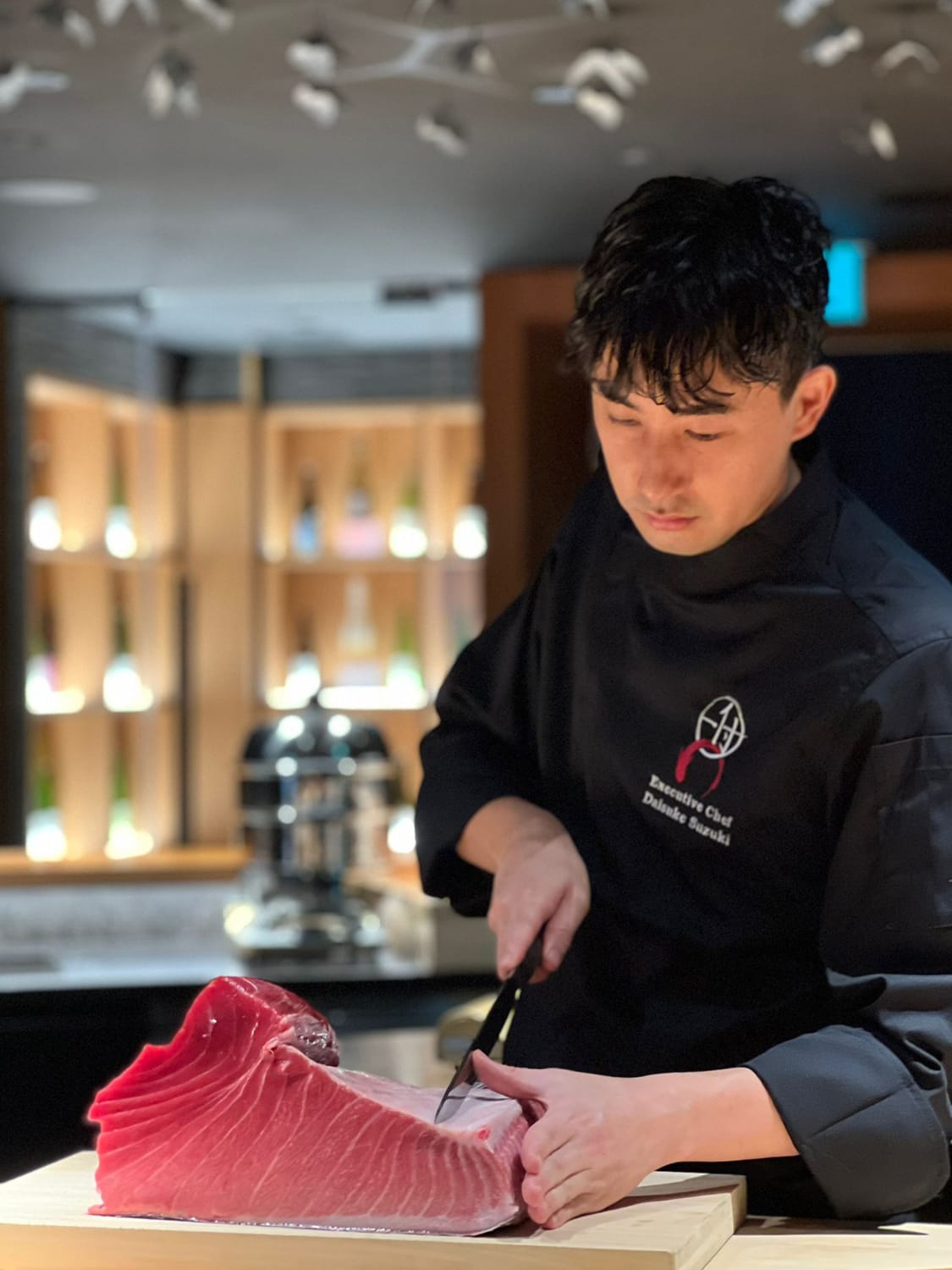 For example, the steamed awabi abalone from Japan's Shimane prefecture is served with abalone liver sauce along with his signature shari – the vinegared rice used for sushi. Every sushi chef has a signature shari, he said, and his version features short grain rice that goes through a 10-hour preparation process and is seasoned with a special 12-year-old red vinegar to complement the mildly sweet taste of the rice.
He is also a master of the binchotan charcoal grill – for his charcoal grilled buri, yellowjack fish is very lightly grilled to amplify its umami flavours with just a lick of smokiness to heighten the flavours of the flaky fish.
Here Kitty Kitty, a glammed up version of a 1950s Shinjuku speakeasy, is the third of the concepts and an ideal spot for both a pre-meal aperitif and a nightcap. It even doubles up as a pre-clubbing meeting point for night owls on their way to Zouk.
"We want to offer guests different entry points into the Zouk dining-out experience, under one roof," said Zouk Group's chef patron Angus Chow.
It is also part of the group's future proofing strategy as it continues to expand as a global lifestyle brand. "We do not see Zouk Group as just a nightlife group anymore. However, we still believe in experiences being at the forefront of everything we create. We want to have different ways of engaging with our guests, even before they step into the club on a night out. These dining experiences need to be as memorable as what you experience on our dance floor," said Li.
There is more to come, he hinted. "Ultimately, it is about diversifying our portfolio, and not having to rely on just one business or even one geographical location. Zouk is a global brand that encompasses clubbing, F&B and many more categories to come."