Bulgari's Watchmaking Division Managing Director Antoine Pin takes us through the 2023 novelties for the brand
Bulgari was in fine form at the recently-concluded LVMH Watch Week — literally. Introducing its latest novelties to the world, Bulgari's Watchmaking Division Managing Director Antoine Pin said the brand was returning to its roots as the Roman jeweller, which meant that the watches are all in the jewellery category; a move which also includes something of a breakthrough for the iconic Serpenti line of watches.
Interestingly, Pin began his career in watch and jewellery with LVMH sister brand TAG Heuer in 1994 as a junior sales manager for DFS and the Middle East region; he subsequently became well-acquainted with jewellery during his time with French brand Boucheron in 1998. Joining LVMH in 2002, Pin developed his expertise in the Asian market with stints as General Manager for TAG Heuer in Japan and South Korea, before taking on the leadership challenge of Greater China and Australia for Bulgari in 2014.
Pin's expertise with both watches and jewellery made him an ideal fit for Bulgari, which he notes is one of only a few brands with legitimacy in both areas. He assumed his current position with Bulgari in 2019 and was thus instrumental in important recent milestones for the brand. This included last year's launch of the Bulgari Octo Finissimo Ultra, which at the time was the world's thinnest wristwatch and the culmination of Bulgari's mastery of ultra-thin watchmaking. Pin is also spearheading the steady expansion of the brand's in-house watchmaking chops, with multiple manufacturing sites in Switzerland growing in both size and capability.
Speaking with us at the LVMH Watch Week in Singapore, Pin took us through the key collections that debuted at the watch fair, while also explaining how Bulgari's DNA as an Italian jeweller influences its Swiss fine watchmaking profile, in the Octo Finissimo collection.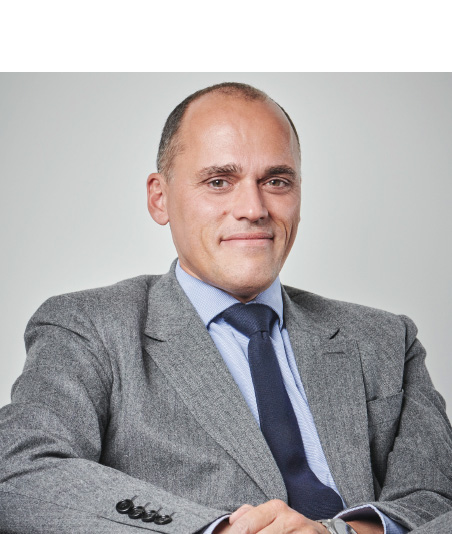 Q:
We're seeing lots of amazing new watches for 2023 from Bulgari. What unites this diverse collection?
Our new products this year highlight different design and tactile elements, as well as the techniques that underline the development and the innovation behind new creations. I think a very important point is how do we manage to surprise you — and I expect that we do surprise you sometimes! I mean, we're talking about our identity in our latest advertising campaign, "Unexpected Wonders", and hopefully we managed to take you to where you didn't expect. That's very complex, because technical innovation opens the door to new territory. One example of this is our new approach to the Tubogas in the 2023 Serpenti Tubogas Infinity, which has been made differently from the traditional Tubogas for the first time in its history. With this updated approach, we can now set gemstones onto the bracelet, which was previously impossible. It is called Infinity for two reasons. For one, there is an opportunity for infinite designs now that we can set this bracelet, and that's the beauty of it. There is also a philosophical component to it, given how the bracelet feels — it is like you think you have reached the end of a book, then discover that there's a new chapter!
I THINK A VERY IMPORTANT POINT IS HOW DO WE MANAGE TO SURPRISE YOU — AND I EXPECT THAT WE DO SURPRISE YOU SOMETIMES!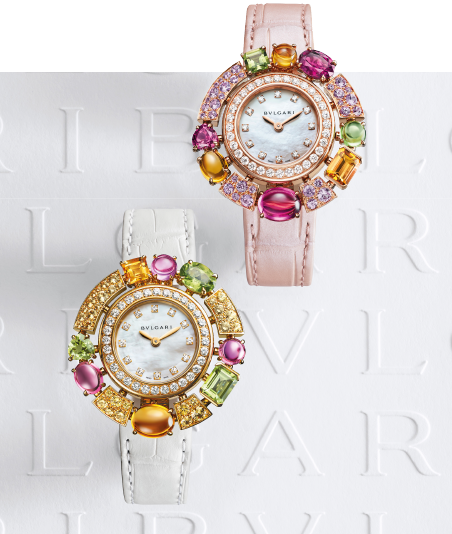 Q:
What are the inspirations behind the Diva's Dream, Serpenti and Allegra collections that Bulgari is introducing?
There are three sources of inspiration for our creative studio: animalia fantastica, Alegria and Romanita. The first is really the bestiary, and for us this includes mythical creatures and real animals in the history of the civilisations in the Mediterranean, from the Sphinx in Egypt to the minotaur in Greece, as well as all the Biblical animals. We have the Serpenti too, and today, the snake is a symbol of eternity.
Alegria, meanwhile, is a celebration. It is about the joy of living. This is the Italian appreciation of aesthetics and the beauty and the mystery of life. There is no better way of expressing Alegria than with vivid colours and exuberant materials. You can see this in the diversity of the cocktail Allegra watches that we are presenting.
Finally, there is Romanita. It's actually an ode to Roman architecture, which is a huge source of inspiration for Bulgari. If you think of our collections, almost all come from codes from ancient and modern Rome, be it the B-Zero or the Octo. The octagonal shape is the perfect transition from the square to the round — it is basically the basis for all the basilicas of Rome. Octagons are everywhere in the architecture of Rome, and similarly everywhere in our collections. In the Diva's Dream, we have the Mosaica, which is the perfect representation of the mosaics on the floor of the Caracalla baths [in Rome].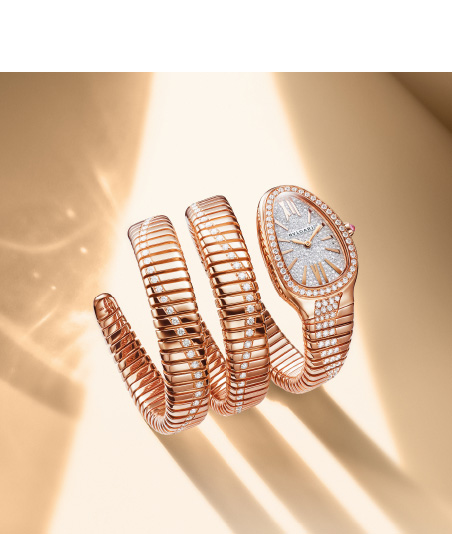 Q:
How important is the Serpenti to Bulgari? Do you see any potential in this design for men?
Serpenti is hugely important. It's our first collection, and that makes it the biggest. We introduced it as the Tubogas in the early 1940s. The Serpenti proper arrived a bit later, but this motif is still recognisable and thus symbolic of our identity as a jeweller. Of course, it is our flagship collection — and to your question about Serpenti and men, let me tell you that at this stage we have no demand from customers for men to get a Serpenti watch. But we have more and more demands from the press about whether it could be on the cards! We believe there are some possibilities, and we look at it like a challenge; there could be some options and it could be interesting — but our question is "what is the Bulgari way to address this challenge?" Bear with us, because it is a long process!
FIRST AND FOREMOST, WEARABILITY IS ABSOLUTELY KEY FOR A GOOD JEWELLER. IT IS ONE OF THE MOST IMPORTANT THINGS FOR JEWELLERY DESIGNERS.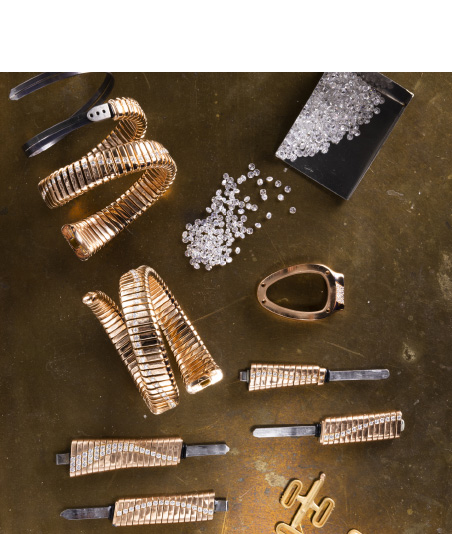 Q:
We know Bulgari loves to play with shapes. How does the brand keep the watches wearable and still exciting, in terms of form?
First and foremost, wearability is absolutely key for a good jeweller. It is one of the most important things for jewellery designers, particularly on the neck for necklaces and the like, given issues with their weight and such. I've always been impressed to see that there is some form of tailoring in the approach to those pieces.
The Serpenti is an issue for us — arguably — because it is so iconic and made in relatively large numbers, so we've had no choice but to create various sizes in order to optimise each piece's wearability. In this line, we have the smallest-sized one being a normal bracelet, but it goes up to much bigger sizes that top out at seven spirals. This makes life complex for us, because you would not expect to have such different and diverse sizes for a watch. But that's our reality.
There is also the question of tiny watches — and we do make tiny watches. Here, we consider the folding buckle, which we normally use in ladies' watches because we believe it is more comfortable. With some of the Allegra watches that made their debuts at LVMH Watch Week, we use pin buckles because they work better.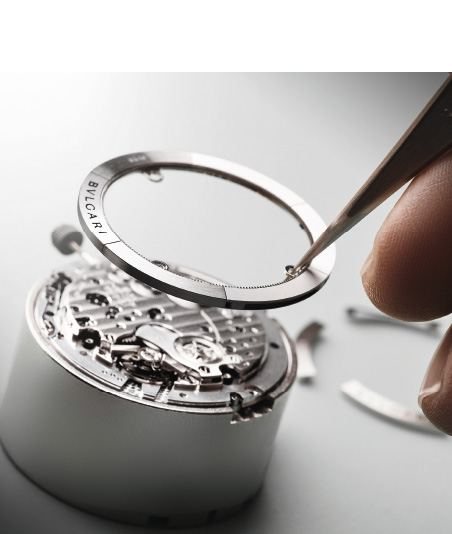 Q:
Does this extend to the movement design too — or at least the decision to go with quartz or mechanical calibres?
There is a reason for every decision behind our approach to miniaturisation. Every calibre that we work on poses challenges to our design team, who must answer them. For example, when we did the Piccolissimo manual-winding movement, we had to deliver the smallest possible calibre in order to address the wearability of the jewellery watches it is fitted in.
With the Octo, we are obliged to make the calibre large because of how thin it is, to create an architecture that favours a horizontal spread of components rather than vertical stacking. Today we are proposing an icon in a very specific shape and form: the Octo. We would love to make something smaller in terms of diameter, but it is impossible at the moment. This is a challenge for us because many women wear the Octo and it might be too big...
I think it's a fact of life that the Octo is shaped and sized as it is. We can't escape the initial concept of the watch too, which was to have something elegant and not bulky. The calibre was designed for this, so that the watch could be comfortable on the wrist. This doesn't mean that we won't try to address the challenge of making a smaller Octo in the future though, because we probably will.
THE SHAPE OF TIME
From geometric shapes to mythical creatures,
explore timekeeping's varied forms.
Discover