Feast your eyes on 10 of the most expensive cars ever produced
These cars may be pretty, but they also cost a pretty penny.
Let's face it, buying a car, any car, isn't cheap in Singapore, and that goes double when you want to buy an exotic.
Even an entry-level Ferrari, the Portofino, will cost you around S$1 million, once you factor in COE premiums and some of the tastier items off the options list.
But the 10 cars on this list will make even such prices look tame.
That is, if you can even get them. Some of them are one-offs and those that aren't are built in highly limited quantities, and by the time you read about them, there's more than a good chance they'll already have sold out.
At any rate, feast your eyes on these hot machines, because unless you move in the same circles as their owners, seeing them as digital renderings on your screen will be the closest you'll get to them.
MCLAREN SPEEDTAIL
US$2 million (S$2.76 million)
The most affordable car on the list here can be yours for the absolute bargain basement price of US$2 million. Only thing is, you can't have it, even if you had the money, because all 106 of the Hyper-GTs were already spoken for by the time of its launch in October 2018.
Despite being a relative steal, the Speedtail is nonetheless deeply impressive. Its hybrid powertrain thumps out 1,050hp and its super-slippery, teardrop-shaped body (including its prodigious 5,137mm length and retractable, camera-based wing mirrors) means it'll reach 300km/h from a standstill in 12.8 seconds.
The Speedtail will go on to reach a top speed, McLaren says, of 403km/h, which is a ridiculous figure in and of itself, and even more so when you consider that speed is a third of the speed of sound.
FERRARI FXX-K EVO
US$2.6 million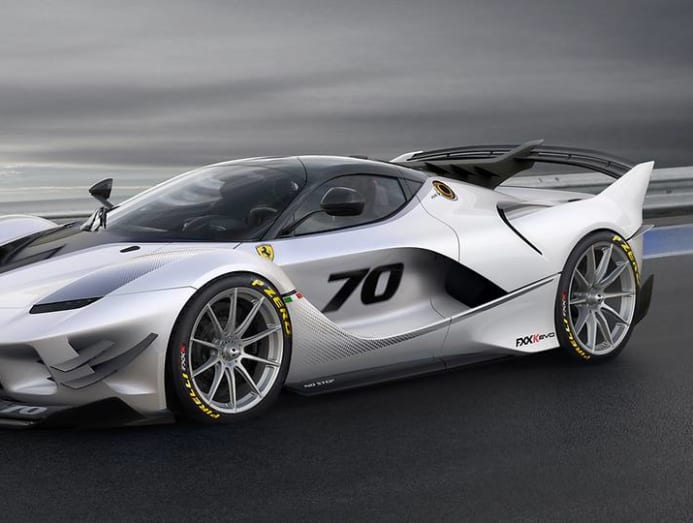 If you have to ask silly questions and debate the logic of paying nearly US$3 million for a car you don't actually own, can't drive on the road, can't enter in race events, and can only be driven during special track days, and even then only when Ferrari gives its okay, then it can only mean you can't spare the cash.
The third (well, third-and-a-half, given its Evo nature) iteration of Ferrari's FXX programme sees a very small group of 40 customer-racers used as test-pilots for technological advancements that might or might not make it onto future Ferrari road cars.
Derived from the LaFerrari hybrid hypercar, the FXX-K Evo is an aerodynamics and quality-of-life upgrade package for the FXX-K that sees, among other things, a 23 percent downforce increase and improvements to its on-board telemetry systems.
Oh, and one more thing. For the money, Ferrari will also take care of all maintenance work on the FXX-K Evo and store it for you… which is generous enough of them.
MERCEDES-AMG ONE
US$2.7 million
Some hypercar manufacturers bill their most insane products as Formula One cars for the road, but perhaps no other hypercar has as much a claim to that as the forthcoming Mercedes-AMG One.
That's because its 1.6-litre turbocharged V6 is derived directly from the all-conquering, championship-winning Mercedes F1 W07 Hybrid from 2016. Well, not exactly like the motor used in the race car, because of such pesky things as emissions, noise regulations and the small matter of having to use specialised race fuel.
Still, we doubt that the One's 275 prospective owners, who will take delivery of their new ride from 2020 onwards, will be complaining all too much. The hybrid hypercar will develop in excess of 1,000hp and its engine will scream to 11,000rpm, which is more akin to a motorcycle than a car.
KOENIGSEGG JESKO
US$2.8 million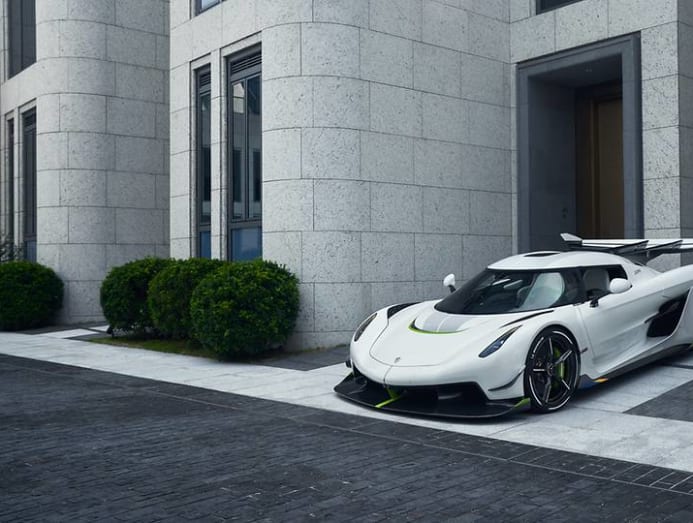 It's perhaps telling that in its low-power mode, running on boring old petrol, the Koenigsegg Jesko's power output is just 1,280hp. Should you decide that's not enough, fill the world's first megacar (Koenigsegg's words, not ours) with E85 biofuel and it'll produce an astonishing 1,600hp.
The rest of the Jesko is similarly a collection of reality-altering figures. Like how it has nine clutches. Nine. An improvement over the dual-clutch gearbox used by its predecessor and pretty much every one of its competitors. The gearbox allows drivers to skip to the gear they want, without having to pass through any of the intervening ones. Madness.
Unfortunately, the most important figures, specifically those concerning acceleration and top speed haven't yet been revealed by Koenigsegg, though it's probably safe to say they'll be bordering on the impossible. There are already murmurs going round that the Jesko will achieve a top speed just shy of 500km/h…
ASTON MARTIN VALKYRIE
US$3.2 million
For just over a year, the Aston Martin Valkyrie had no official name. It was instead known as the AM-RB 001, the first pair of initials denoting Aston Martin and the latter two, Formula One team Red Bull Racing, of which its technical director Adrian Newey was a key collaborator in the project.
While that announcement showed off the hypercar in all its glory, technical details would only follow some months later in February 2017, and it was everything a car nut could hope for – a kerb weight of just over 1,000kg, output of over 1,000hp, with most of its thrust coming from a screaming 6.5-litre V12 engine.
It was only a month after the reveal of its technical specifications that its name was revealed: Valkyrie. Sadly, the Valkyrie doesn't have a starring role in the upcoming 25th James Bond movie, though another upcoming Aston Martin will, and yes, it has an equally dramatic name: Valhalla.
BUGATTI CHIRON SPORT 110 ANS BUGATTI
US$3.4 million
First, a Chiron primer. The US$3 million Chiron was first presented in 2016 and it was announced that no more than 500 will ever be built. The Chiron Sport, a more focused variant built for days out at the race track, was announced in 2018, is priced at US$3.3 million and shares the latter's 500 build slots.
Which brings us to this, the Chiron Sport to celebrate the 110th anniversary of the carmaker's founding and sporting such details as a matte-blue (France's traditional racing livery) and tricolour detailing on its wing mirrors and on the underside of its rear spoiler.
Just 20 will ever be made, and again, it shares the standard Chiron's 500 build slots. Which makes this limited-edition car's price of US$3.4 million seem like an absolute bargain. But if you're reading this now, it's more than likely all of them will already have been snapped up.
LAMBORGHINI VENENO
US$4.5 million
Think of any Lamborghini and the word extrovert will come to mind, what with their fighter-jet inspired details and angular styling. The Aventador supercar is a good example, exhibiting such characteristic styling touches as scissor doors and more sharp edges than a throwing star.
The Veneno, a ultra-limited version (just five coupes and nine open-top roadsters exist) of the Aventador, takes all that and cranks up the dial to almost caricature-ish levels. Taking inspiration from purpose-built racing prototypes, the Veneno (meaning 'venom' in Spanish) has an appropriately large number of vents, strakes and aerodynamic accoutrements. And of course, that enormous rear wing, with a shark fin aerodynamic aid thrown in for good measure.
The most outlandish thing about the Veneno, however, is that it's completely road legal.
MAYBACH EXELERO
US$8 million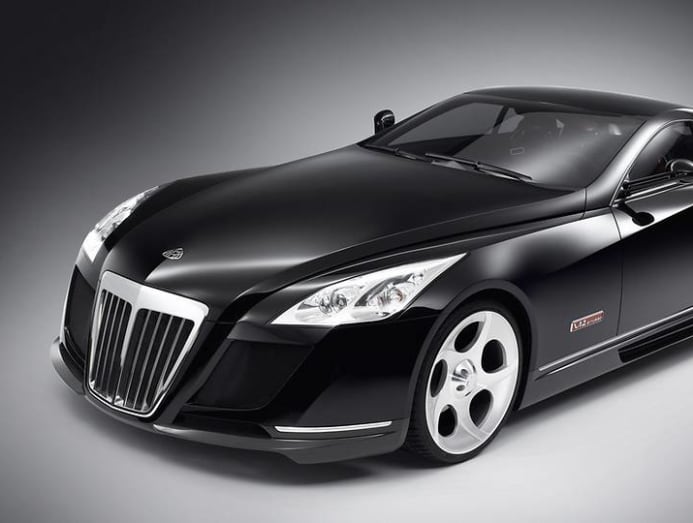 If you thought the Maybach Exelero was a concept car, given its retro-futuristic lines and looking like a Tim Burton-era Batmobile, you wouldn't be entirely off the mark.
Built as a rolling testbed and demonstrator for German tyre manufacturer's then-new Carat Exelero tyre range, the Exelero wasn't a concept car in that it was a runner. And boy, could it run – the brief was that the car must be able to exceed speeds of 350km/h, in order to fully test Fulda's new tyres.
Built in 2005, the Exelero would prove to be the first and last custom-bodied Maybach of the modern age built by the factory and in public hands. The fate of Maybach would prove far less noble, however. Suffering from ailing sales numbers, brand owners Daimler quietly killed off Maybach in 2013, to be resurrected in 2015 as an ultra-luxury sub-brand of Mercedes-Benz.
ROLLS-ROYCE SWEPTAIL
US$13 million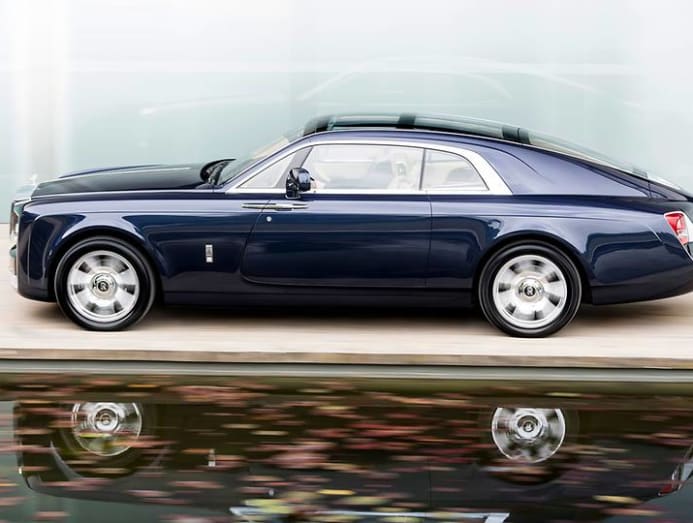 Rolls-Royce is a little cagey about revealing how much its Phantom Coupe-based Sweptail is priced at. Fairly solid rumour says it costs US$13 million, but we'll never know for sure.
What we do know is it's the first custom-bodied Rolls-Royce in decades, with its torpedo-shaped rear and massive wood parcel shelf supplanting the rear seats evoking the feel of racing yachts.
The Sweptail is the result of several years of back-and-forth consultation between the carmaker's factory in Goodwood and the client, a "connoisseur and collector of distinctive, one-off items including super-yachts and private aircraft," said Rolls-Royce.
BUGATTI LA VOITURE NOIR
US$19 million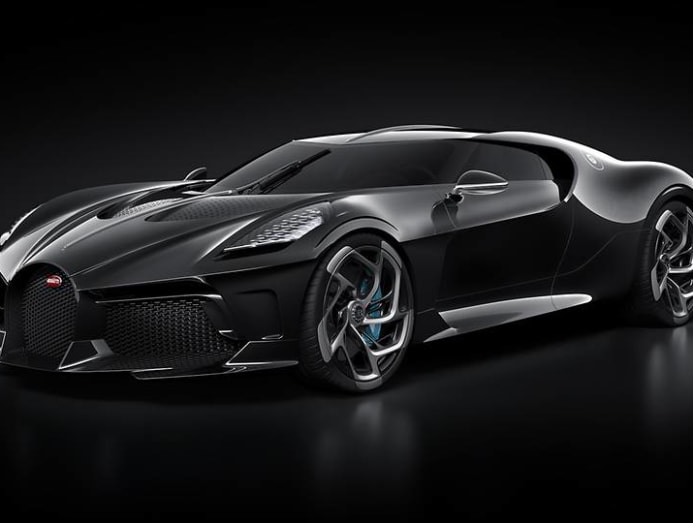 If you own a Bugatti Chiron, you're already breathing extremely rarefied air, but if you're the owner of La Voiture Noir, a one-off Chiron with a custom body, you're probably inhaling the air of a different planet. Jupiter, perhaps.
The Chiron to end all Chirons boasts custom bodywork recalling the legendary Type 57 SC Atlantic from the 1930s. Finished in a sinister, glossy black, La Voiture Noir's bespoke touches include a wraparound windshield, a silver dorsal spine and six laterally-arranged tailpipes.
The price? An eye-watering US$19 million, making it the most expensive new car ever sold by a good, long margin.