From faded denim and Crocs to Britney Spears and Paris Hilton, Y2K trends are back
You're not imagining it if you feel like you're stepping through a time machine every time you scroll through Instagram or TikTok – the early noughties fashion comeback is indeed about to explode.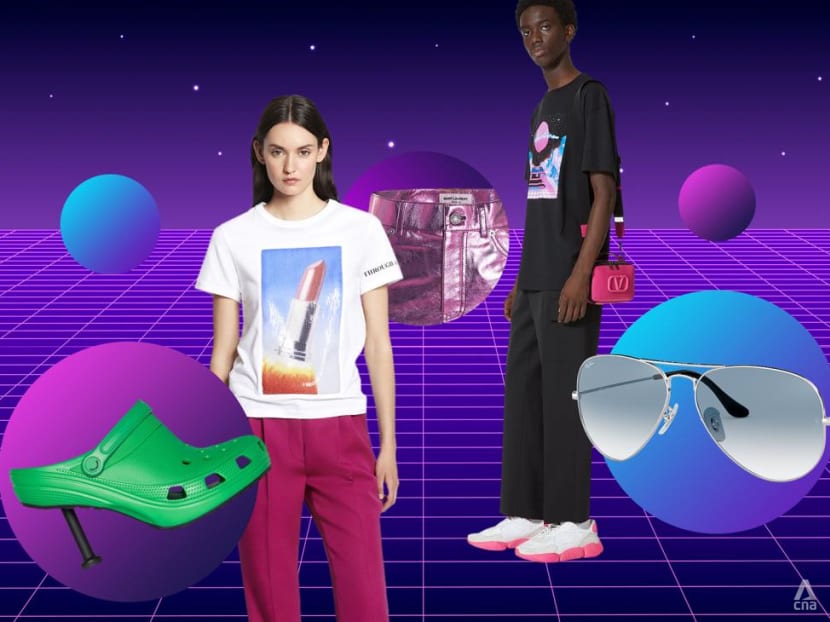 Fashion has taken a turn down memory lane, with some of the biggest styles from the 2000s such as faded denim, graphic tees and – dare we say it? – crocs re-entering the mainstream and taking over our social media feeds.
While trends come and go, the fashion industry's obsession with the past is hardly new. In fact it is commonly accepted that fashion is cyclical and that trends often return every 20 years or so – reincarnated but also reinterpreted.
As we march further into the 2020s, it is likely that the nostalgic movement will continue to burgeon with Gen X and early-Millennial designers diving further into the archives to reimagine more than just the cropped tops, faded denim-on-denim and monogrammed designer shoulder purses popularised by celebrities of that era. It was arguably the last decade in recent memory to be unabashedly hedonistic and also distinctive.
One powerful influencing factor of trends is pop culture. And in those pre-Instagram days of the 2000s, public figures like Paris Hilton, Britney Spears and Lindsay Lohan were the original influencers – or Y2K fashion OGs, if you will. Their wild days when photos of them dominated entertainment magazines were when tops were cropped, skirts were short and jeans rode low. (Coincidentally, the trio are in the news again with one having just gotten married, one having been released from her conservatorship, and the other finally acting again.)
And let's not forget the girls from Sex and The City who ruled not just our television screens but also the wardrobe choices of women around the world. Guys too had their share of noughties fashion inspiration from boybands such as Backstreet Boys and NSYNC when a melange of streetwear styles from oversized jeans, to sweatpants and hi-top sneakers defined the cultural landscape.
While trends in recent years have had a focus on pared-back, minimalist styles, fashion from the noughties was all about defiance and individualism, and essentially making sure your outfit made the headlines. And now, just like that, fashion from the 2000s is hot again.
THE SIDEKICKS
A popular accessory of the era for both guys and girls that is experiencing a revival is the trucker cap. With a mesh back and graphic front, it was all the rage thanks to rappers and boy bands from the US to the UK. Less street and more chic is this version from Gucci, for which the tiger print represents an expression of the House's fascination with the wild beauty of the natural world.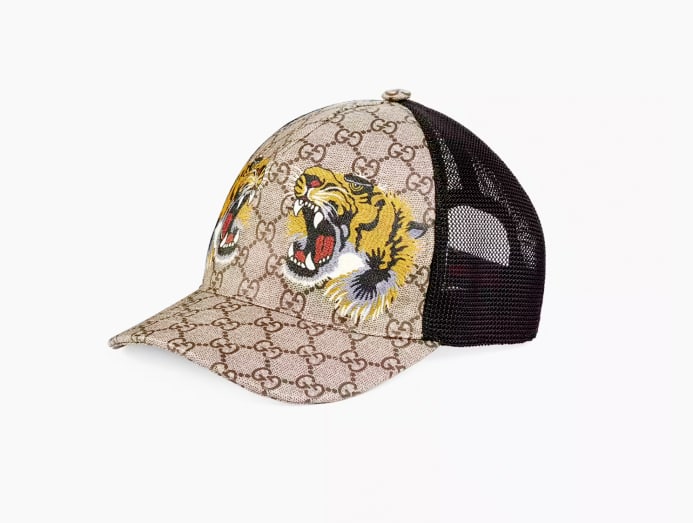 The perfect accompaniment for added noughties swag are aviators, an iconic style originally designed for the US military for pilots to protect their eyes. High-shine lenses with gradient colours (think Jennifer Lopez in her video Love Don't Cost A Thing) were especially popular in the 2000s and this version by Ray Ban in a silver frame features a crystal blue hue.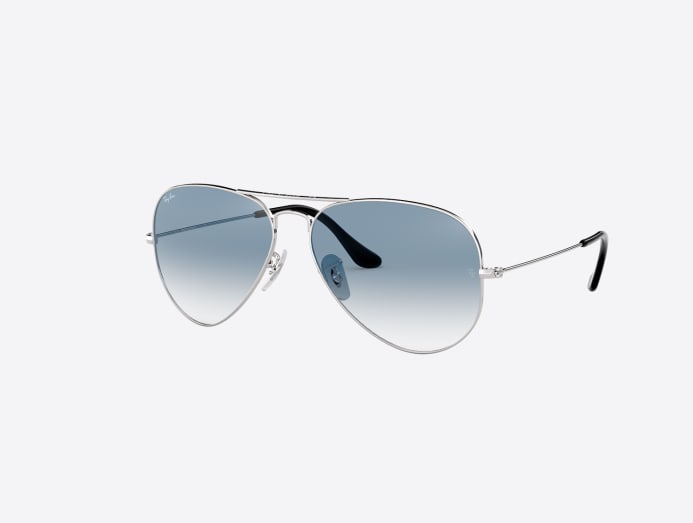 Another must-have accessory is the chain link silver bracelet, because who didn't own one back in the day? While Far East Plaza might have been our go-to destination for fashionable embellishments back in the day, this Silver Plate Gourmette bracelet in aged silver brass from Balenciaga will work just fine.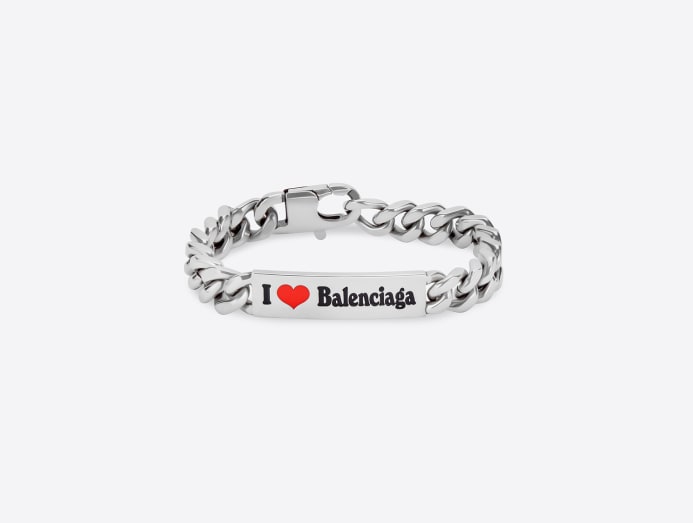 Men looking to own a discreet sartorial piece from their youth can also opt for the simple lines of the Multiple Wallet from Louis Vuitton, which was a must-have for any self-respecting socially-adjusted male in the aughts. Perfectly complemented by the handsome navy blue calf leather, the design features a beautifully crafted interior with three card slots and two diagonal side slots for receipts.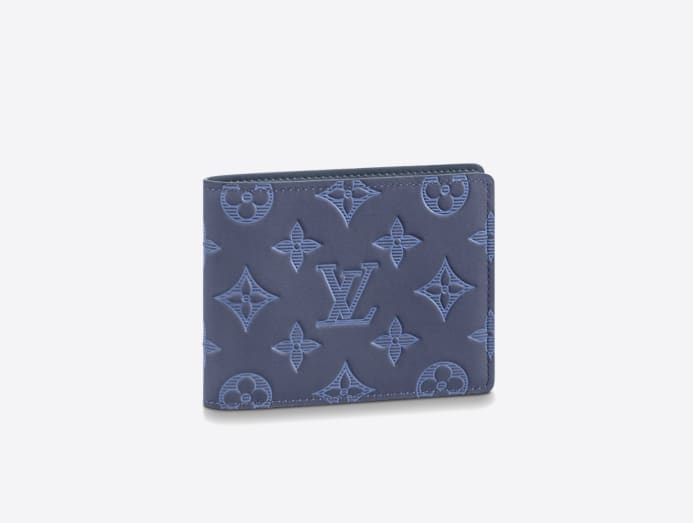 DENIM NATION
There is no question that denim was the preferred fabric of the time. This was best demonstrated by Justin Timberlake and Britney Spears who famously showed up at the American Music Awards in 2001 in coordinating ensembles. This included Spears in a denim strapless gown and Timberlake in a matching denim suit, cowboy hat, and early-aughts appropriate gradient sunglasses. That fashion moment resonated around the world.
These days, the full-on faded denim look is back. Lanvin has an updated ensemble that is versatile enough to be worn as separate pieces. The light blue denim jacket with an all-over laser-printed JL Maze features a skate image printed on the back, while the matching trousers are straight-cut and meant to gather at the ankle – Y2K style. Round off the look off with a graphic black T-shirt from Valentino that features a print of a virtual runner, a cool retro race car. Cut from cotton-jersey for a loose fit, its dynamic colour palette provides a sharp contrast to the muted blues.
For ladies the jean style is flared. Jane jeans from Miu Miu come in a light wash and feature the iconic wide leg. Flattering and versatile, they can be matched with wedges for a seventies silhouette or with chunky boots for a grungy and boyish aesthetic. Or make a bold move and dive into a full noughties look with platform sandals. Ladies will remember strutting around in two-inch high platform thong-style sandals. Prada recently released a modern update of this style that is made of soft nappa leather tubular straps and a monoblock rubber sole. Sleeker and infinitely better to look at then its predecessor, it will boost not just your height but your style ranking.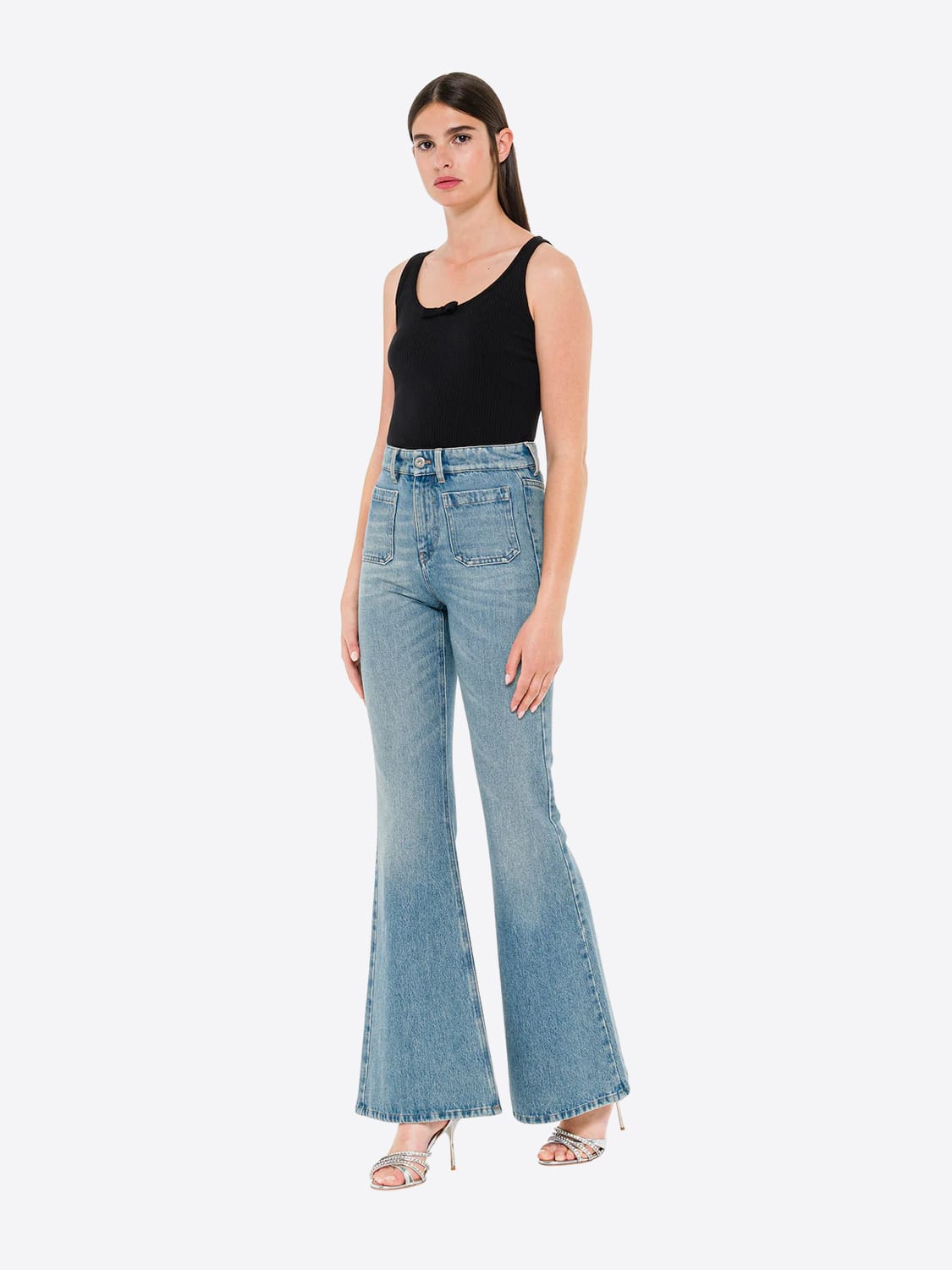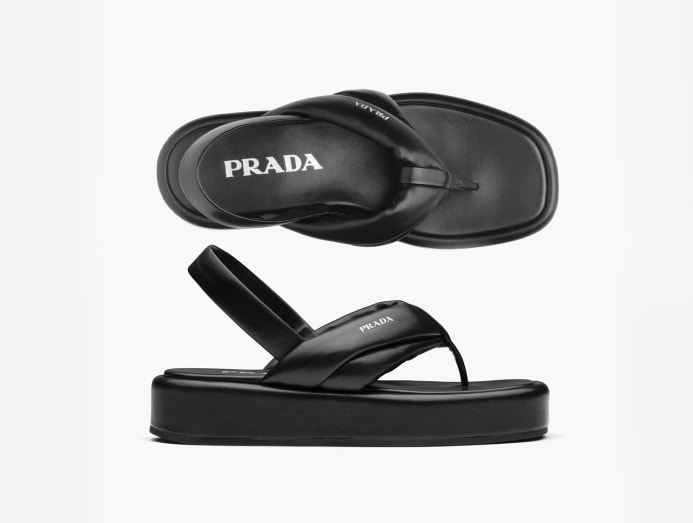 Sweatpants or track suits were de rigueur in the 2000s and Juicy Couture was practically the uniform for Californian college students, thanks to the 2003 hit reality television series The Simple Life which starred Nicole Richie and Paris Hilton living out their days on a farm in their velour tracksuits. In case you missed out then, you can still get a set now (in pink of course).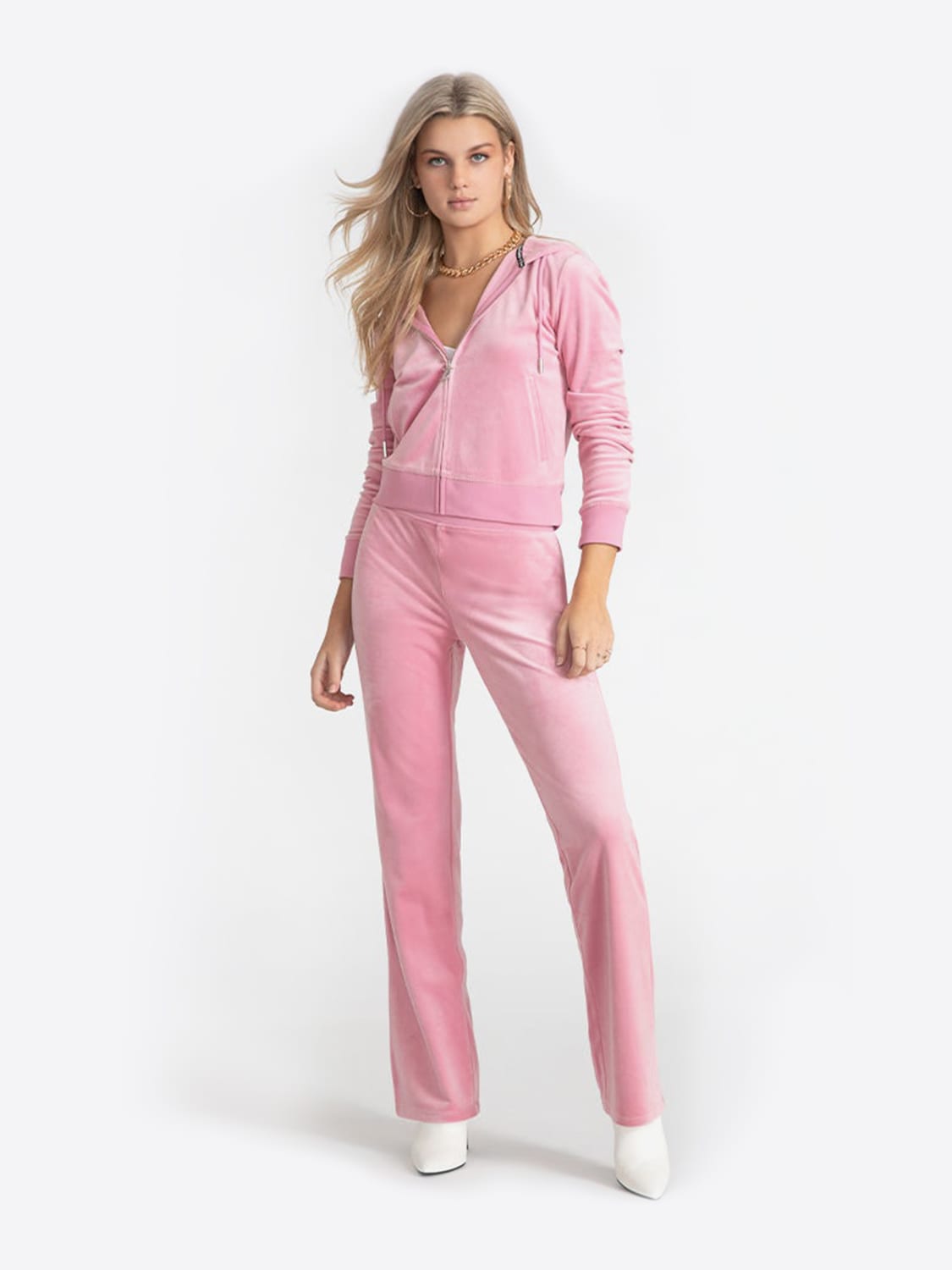 While men didn't have an equivalent then, they now can luxuriate in it with these Saint Laurent leather sweats. Made of butter-soft lambskin, these have a ruched waistband and drawstring fastening to allow for easy living, while two concealed pockets at the side seam allow you to hold your essentials. Match these with Balenciaga's track sneakers in white, which have a cool dad vibe that takes us right back to 2000. Featuring a white and orange mesh and nylon, this leather kick has an embossed logo on the tongue, printed logo on the exterior, and loads of attitude.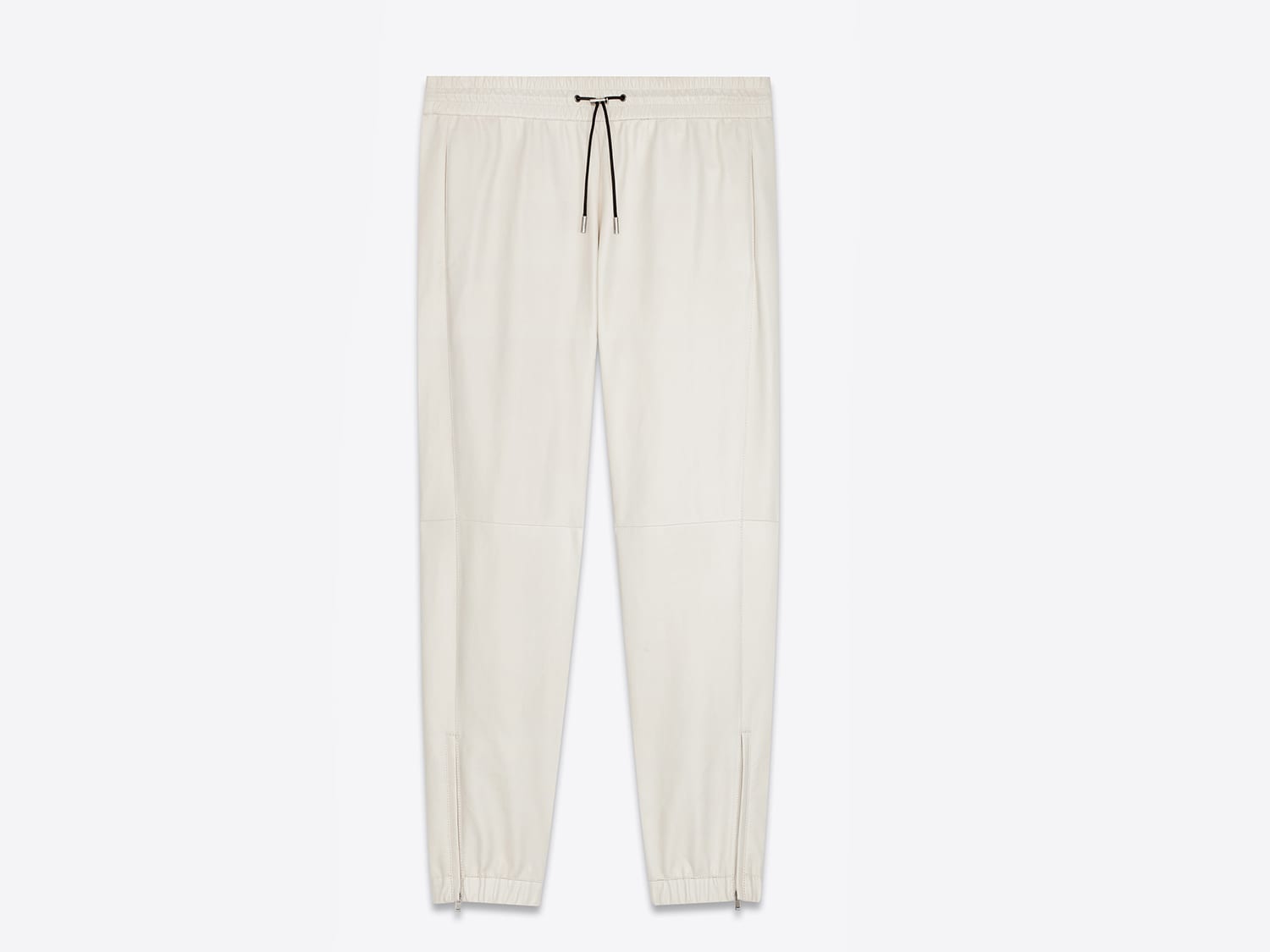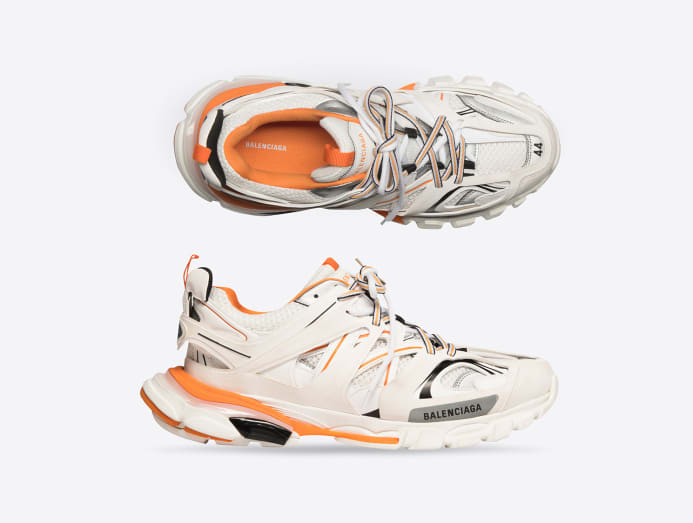 STAR VEHICLES
Hands up everyone who routinely wore graphic tees in their teens and twenties. Lanvin is bringing back the vibe with an added dose of glamour. Its Rosenquist t-shirt for ladies comes with an insert of printed sequins of the Rosenquist artwork on the front and a Lanvin logo embroidered on the upper back. For an edgy look, pair it with this daringly cut metallic textured-leather mini skirt from Saint Laurent that combines the vivid colours of the 80s with the silhouettes of the 00s.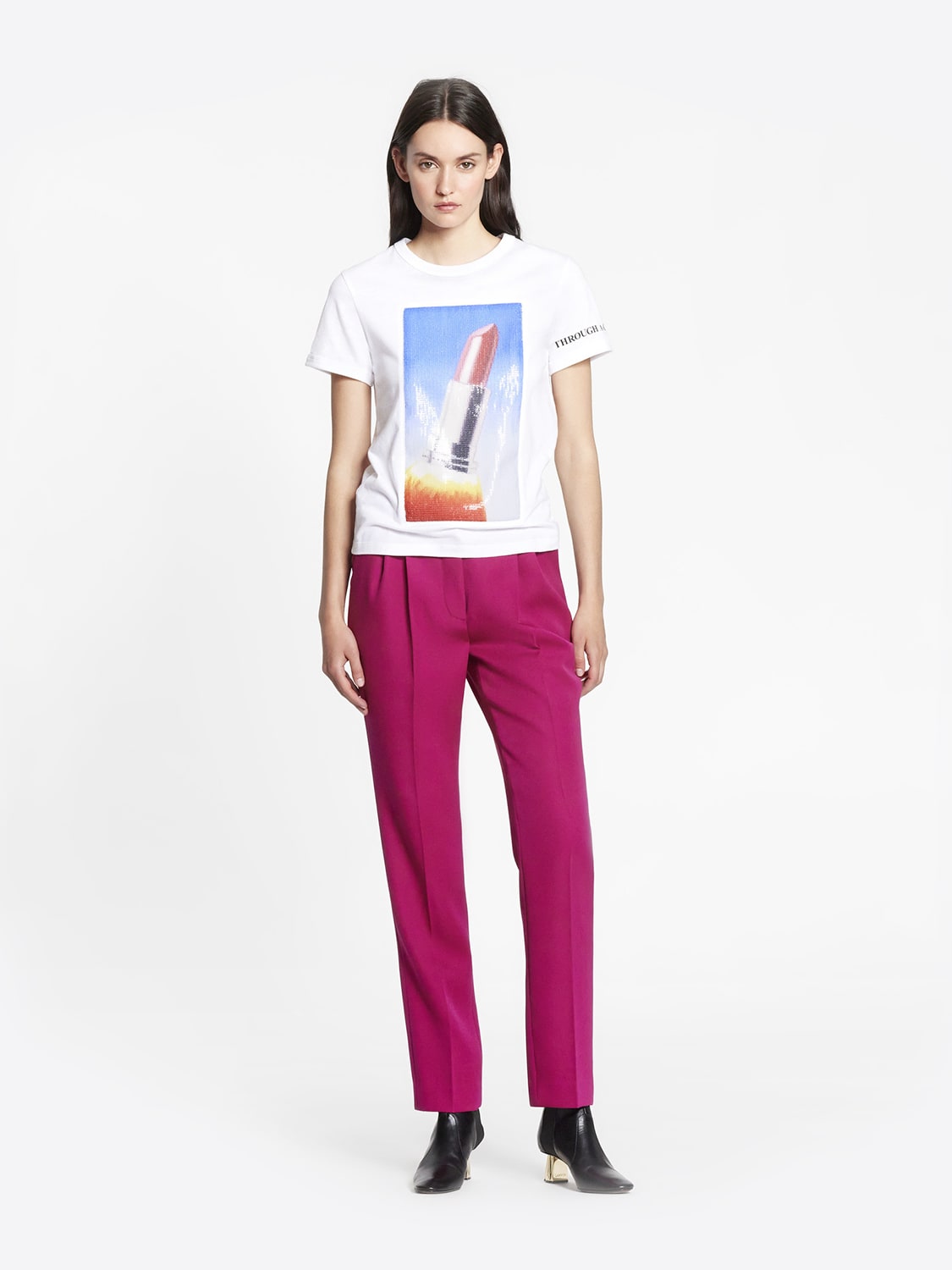 Pair the look with kitten heels, that staple of the noughties. These Medusa chain Nappa leather mules from Versace come in a style that allows you to transition from the office to the bar. Decked out with a chunky golden chain, it boldy channels the Versace attitude and effortlessly elevates any outfit.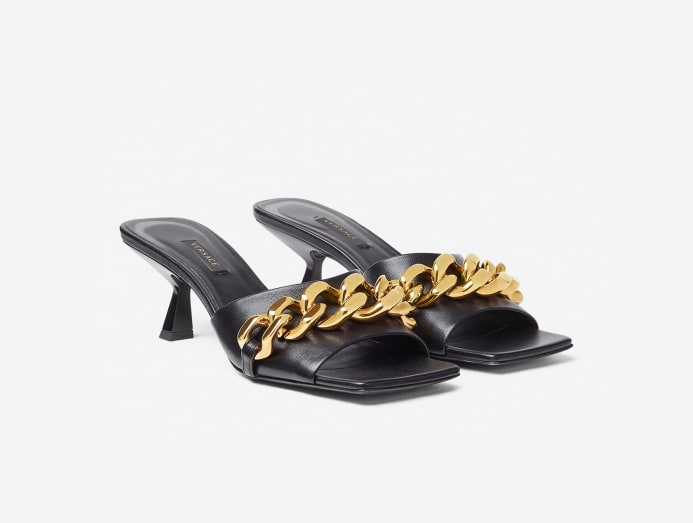 A more comfortable option however might be Balenciaga's Crocs Madame (a clever play on that classic French ham and cheese sandwich) 80mm Mule in green rubber, which will soon hit the stores. This second collaboration between the two brands sees the classic anti-fashion clog of the 2000s transformed into a modern mule. While this metamorphosis will no doubt induce gasps, the shoe's lightness and comfort is indisputable.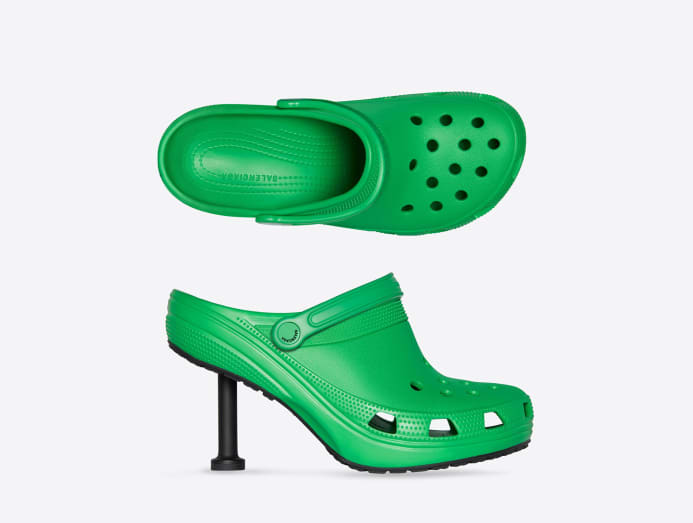 Top off the look with a shoulder bag, also ubiquitous in the aughts. First created by John Galliano in 2000, the Dior Saddle Bag was undoubtedly the "It" bag of the noughties. Frequently seen on celebrities then such as Carmen Electra and Mischa Barton – and of course, Carrie Bradshaw in Sex and The City – the bag is instantly recognisable for its unique kidney shape. This contemporary iteration is a fresh update and demonstrates the House's savoir-faire, with its green crocodile-effect embroidery in matte cotton thread that accentuates the velvet's silky effect.