In the 2020s, will property still be a safe bet for investors? Perhaps not
Investors are rethinking their portfolios, looking further afield for stable returns. And technology is transforming the global property market in unprecedented ways.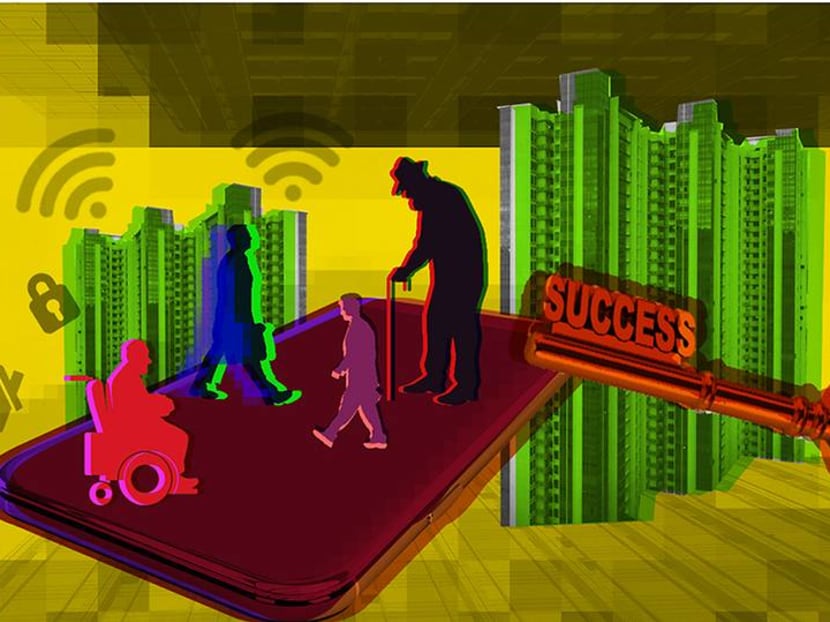 According to real estate professionals, a variety of factors will have an impact on the global property market in the next decade. Lower capital growth, lacklustre wage increases, affordability issues, cooling measures, cross-border capital flows and technology are among these. Here is what's in store in the 2020s.
HOUSING WILL NO LONGER BE A SAFE BET FOR INVESTORS
Sunny Mehat has been trying to sell his two-bedroom apartment in Vancouver for six months. It has not been easy. In 2016, prices in the Canadian city rose 30 per cent, but now it is a different story. In the past year, prices have fallen by more than 7 per cent, according to the Real Estate Board of Greater Vancouver.
"We had lots of interest but no one decided to buy," said the 41-year-old IT manager. Mehat has lowered the price twice, but he still keeps getting lowball offers that he is not willing to accept. If he does not receive an acceptable offer in the next month, he will rent the flat out and hope prices will rise again.
Mehat may be waiting a long time. In the past decade, low interest rates and the relative ease with which wealth has been able to move across borders have transformed property markets in cities such as Vancouver, London, New York and Sydney. House prices were inflated and luxury homes were built at pace. But residents struggled to afford high prices.
Now, many authorities are fighting back with tax and policy changes to curb demand. In Vancouver, for example, province lawmakers introduced a 15 per cent tax on overseas buyers in 2016, since raised to 20 per cent.
As prices have fallen, investors are rethinking their portfolios. Now property "is not as safe as it used to be", said Neal Hudson, a UK property market analyst. "We reached the end of an era of capital value growth," said Yolande Barnes, chair of the Bartlett School of Real Estate at University College London. With low interest rates, house prices can only rise with inflation or if rental yields grow, she said.
Investors have started to look further afield for stable returns, said Liam Bailey, head of global research at Knight Frank. "You get an increasing pool of people around the world wanting investment portfolios with diversified risk by geography and sector."
"You get an increasing pool of people around the world wanting investment portfolios with diversified risk by geography and sector." – Liam Bailey
Over the next 10 years, Hudson expects lower capital growth and lacklustre wage increases in the UK. Those who buy two-bedroom flats in their twenties or thirties will not be able to upgrade to houses as previous generations did. Price growth will be muted, but affordability will remain a problem for many. "Affordability issues will still be top of the agenda in London and other global cities," said Barnes.
For renters, the next 10 years could see the implementation of more rent controls. Paris lawmakers introduced such measures this year. In London, mayor Sadiq Khan is pushing for devolved powers to manage London's overheating rental market. There, the average private rent for a one-bedroom home is more than the average for a three-bedroom home rental in every other region of England.
For Heidi Learner, Savills US chief economist, a bigger source of concern are restrictions on cross-border capital flows, such as those imposed by China on outbound capital. The White House is considering limiting financial investments between the US and China, too, she said. "This could be harmful for real estate in general."
"A large number of cities like Vancouver and New York have benefited from capital coming out of China. Any restriction on these kinds of flows would have a negative [impact] for residential markets," she said.
"A large number of cities like Vancouver and New York have benefited from capital coming out of China. Any restriction on these kinds of flows would have a negative [impact] for residential markets." – Heidi Learner
TECHNOLOGY WILL CHANGE EVERYTHING
When online directory easyProperty launched in 2015, it staged a mock funeral procession through the streets of London to announce the death of the traditional high street agent. That ill-judged publicity stunt backfired.
In the UK, online agent Emoov folded last year while Purplebricks, which operates a branch-free model with self-employed agents, exited the US market. According to a report by analysts TwentyCi, online and hybrid agents' market share has been hovering at about 7 per cent for several years. Bricks-and-mortar agents, meanwhile, have survived the decade.
Technology is transforming the global property market in different ways, however. Investment in so-called proptech is booming, totalling nearly US$20 billion (S$27.2 billiion) in 2018, a 38 per cent increase on 2017, according to Venture Scanner, a research company. For example, in 2018, SoftBank Vision Fund invested US$865 million in construction tech start-up Katerra, as well as online marketplace Compass and Opendoor, a start-up that flips homes.
"The last 12 months felt like a tipping point in terms of amount of funding and the quality and diversity of companies we're seeing springing up," said Clelia Warburg Peters, president of Warburg Realty and a co-founder of MetaProp, a New York-based property technology venture capital group. Although no longer associated with MetaProp, she is still an investor is proptech companies in the US.
Warburg Peters says proptech will follow a similar pattern to fintech over the next decade, and that it will spread beyond real estate sales to construction, property management and leasing.
She predicts renters will move away from long-term leases towards a hybrid of homes and hospitality, where they move quickly from one furnished and professionally managed rental home to another, guided by technology. "It will be Airbnb on steroids," she said.
For investors, "tokenisation of property" is becoming a new way of diversifying portfolios. Using Blockchain technology, property owners can issue tokens, which represent a certain amount of shares in their asset. Investors can purchase them, becoming partial owners exposed to its appreciation. The technology is already operating in the US, where last autumn the first major project in Manhattan – valued at more than US$30 million – was tokenised on the Ethereum blockchain.
In Europe, Brickblock, a German start-up, tokenised the continent's first property this year, based in Wiesbaden and worth €2 million (S$3 million).
By Aleksandra Wisniewska © 2019 The Financial Times