7 amazing French fragrance houses you probably never heard of
France's long history of perfumery has produced some of the oldest fragrance brands.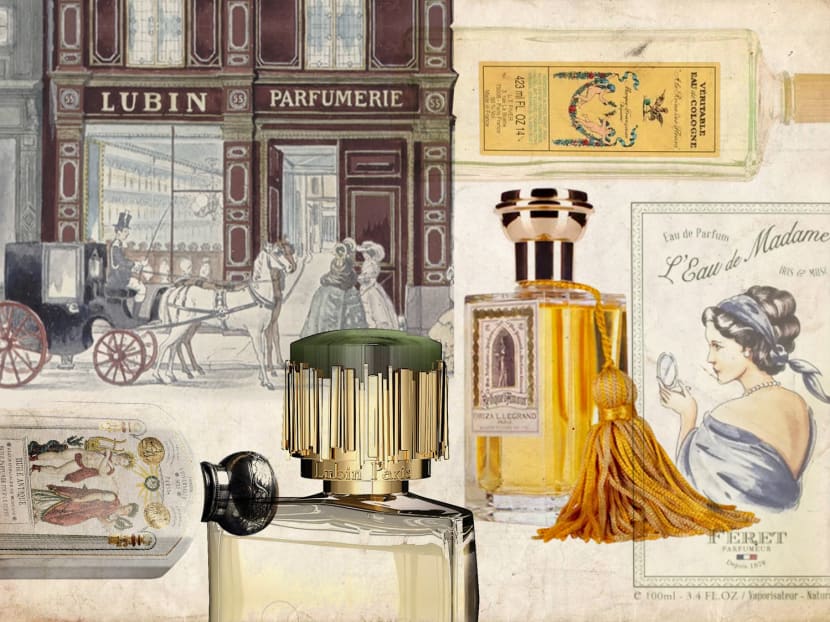 The glass flacons look otherworldly and the labels bear designs that look antique enough to be displayed in the Louvre. It has names like Relique d'Amour and L'Eau de Madame – take a single spritz and you'd be whisked to an era when perfumes were a luxurious necessity among the nobility. This was a time of gilded halls, gleaming chandeliers, powdered wigs and when the male ruling class trotted around in heels.

Such is the history that a small number of French fragrance houses command, many of which boast being suppliers to pre-guillotine French royalty. These brands are still producing the same scents for centuries and have very little presence outside of France. Relique d'Amour for instance is from Oriza Legrand, a maison founded in 1702 while L'Eau de Madame is produced by Féret Parfumeur, founded in 1885.
That these independent perfume houses have survived through world wars, massive political and societal upheaval while fending off an infinitely growing list of competitors is testament to its quality, and discreet popularity.

Here, we spotlight seven of France's oldest perfume brands that will give you a whiff of history.
The house of Oriza L was founded in 1720 and counts Louis XV and Napoleon Bonaparte as some of its patrons. The maison has chosen to keep the design of its labels, thereby preserving its historical appeal. Some of its most popular fragrances today include Relique d'Amour, which is also the scent of choice for Parisian chanteuse Carla Luciani. Flying into Paris for just a few days and can't decide what to get? The fragrance house has a discovery box where you can choose six samples of petite two millimetre bottles to test them out, after which you can place an order online to ship internationally.

Get it at: 18 Rue Saint-Augustin, 75002 Paris, France
Fragrance house LT Piver had its beginnings in 1774 when perfumer Michel Adam created À la Reine des Fleurs, a scent redolent of citrus and bergamot sweetened with lavender – a scent that's still in production today. As with many historical brands, its popularity waxes and wanes. At its zenith in 1926, LT Piver had 1,500 employees producing over 50 tonnes of products per day. It may not quite be at the zeitgeist of French perfumery today despite being in operations but fragrance and cosmetics professional Nelly Chenelat acquired the brand in 2022 in hopes of reviving its historical legacy.

Get it at: 22 Rue de la Tremoille, 75008 Paris, France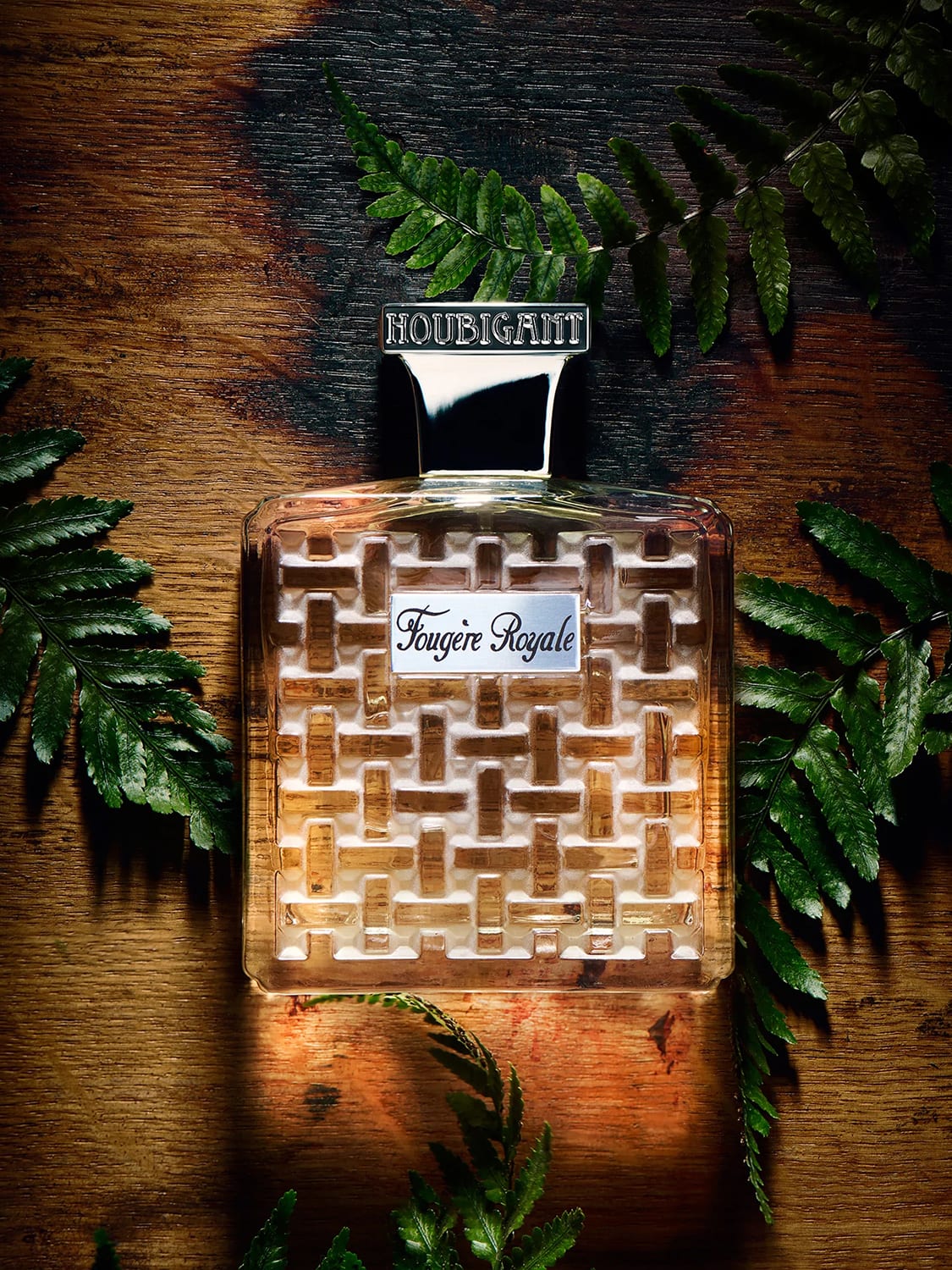 Its bottles may seem contemporary but La Maison de Houbigant has been operating since 1775 when it was founded by Jean-Francois Houbigant in Paris. He was the man who taught the noble women living in Versailles how to perfume their fans so a few flutters was all it took to send a romantic message. The Houbigant family soon became the perfume makers of choice for Europe's royal families. Today, its Fougere Royale scent made contemporary from its 1882 compound is one of its most popular fragrances for its regal, verdant mix of lavender, bergamot and clary sage with oakmoss and vanilla.

Get it at: Printemps, 64, Boulevard Haussmann Paris, 75009 Paris, France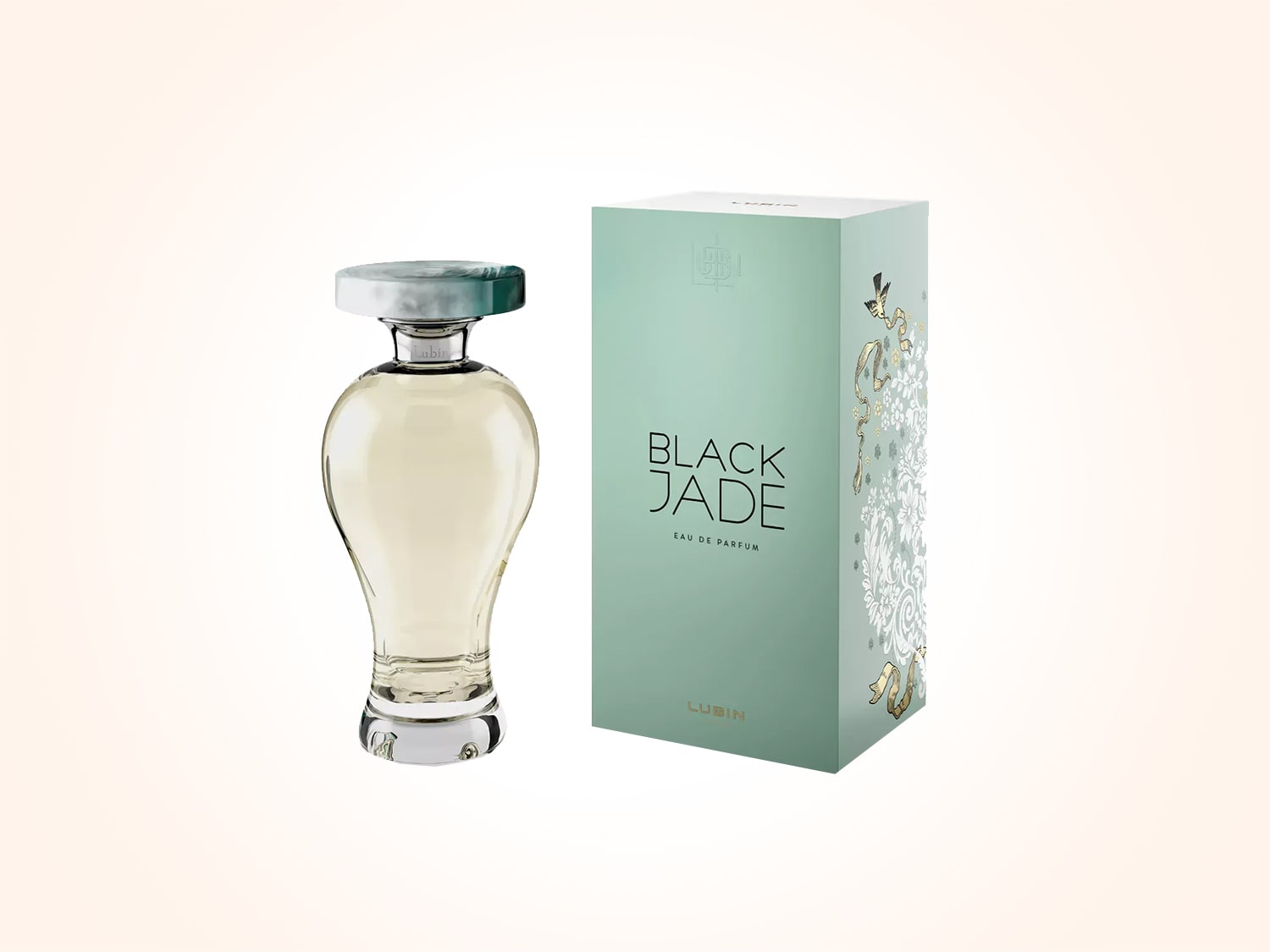 The house of Lubin has been making perfumes for some 220 years and was even the fragrance supplier to Empress Josephine, wife of Napoleon I. Unlike many historic French labels, the brand has decided to update the glass vials that hold its concoctions with a contemporary aesthetic. Its modern day perfumes are spread out across five collections themed after its own heritage in the Classique collection, and historic heroes in the Artistia collection.

Get it at: Boutique Lubin Paris 21, rue des Canettes, 75006 Paris, France
FERET PARFUMEUR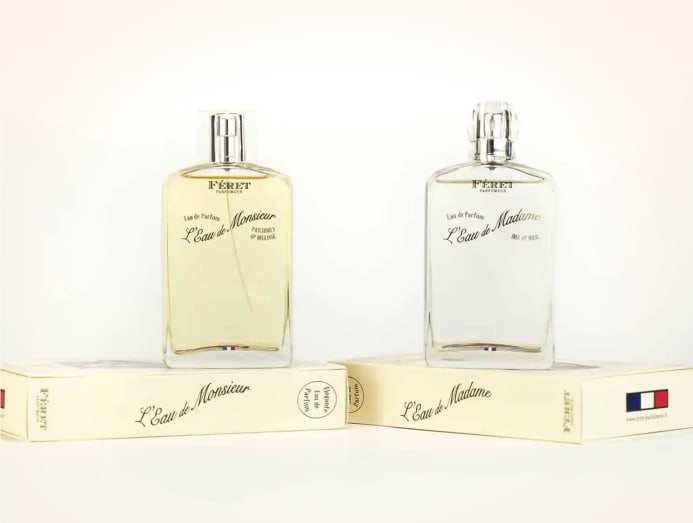 Feret Parfumeur was founded in 1878, and by then, it was too late to be patronised by France's noble families but that has not stopped the house from captivating its own loyal base of regulars. Its first two products were an alum stone to soothe the skin after shaving, as well as the Hyalomiel lotion, a moisturiser that contains extract of Garrigue honey and glycerin. It has created only two perfumes in its 150 year history: L'Eau de Madame, and L'Eau de Monsieur. The former is evocative of Feret Parfumeur's gardens with its notes of iris and musk while the latter is inspired by the cellars of the Maine Gaillard distillery and redolent of patchouli and liquorice.

Get it at: Le Bon Marche, 24 Rue de Sèvres, 75007 Paris , France
GALIMARD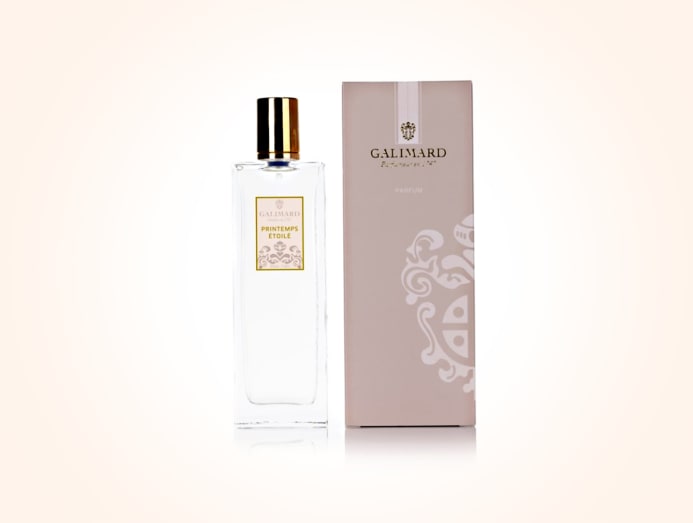 The Parfumerie Galimard was founded by Jean de Galimard in Grasse, 1747 specifically to scent leather gloves. While Grasse is known today as France's centre of fragrance production, its main commerce in the 18th to 19th century was in leather tanning. Soon, the perfumes caught the attention of the royals and Galimard became the supplier to the court of Louis XV. Today, its Printemps etoile fragrance is one of its bestsellers, featuring top notes like pear and peaches, florals like ylang ylang and jasmine and its heart as well as tonka bean and musk at its base. The perfume house also does workshops for visiting travellers in Grasse while those who wish to try their hand out at perfume-making at home can purchase the Student of Perfumery gift set. It contains everything you need to create your own fragrance, from pipettes to fragrance strips and 18 bases to mix a concoction unique to yourself.

Visit the atelier at: 5 route de Pégomas, 06130 Grasse, France
OFFICINE UNIVERSELLE BULY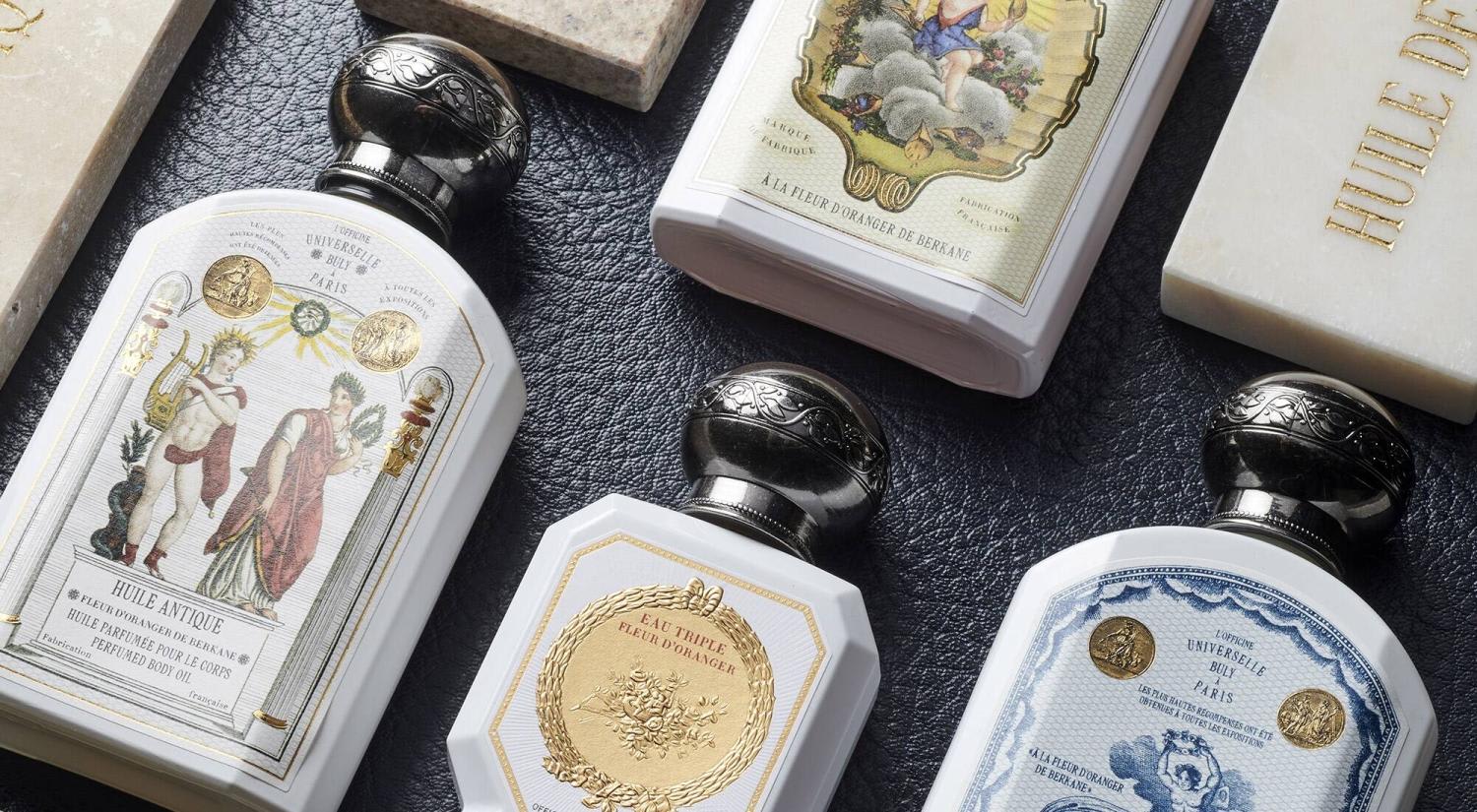 Officine Universelle Buly is arguably the most well-known of France's historical perfume names. After all, when Jean-Vincent Bully first set up shop on rue Saint-Honore in 1803, he very likely didn't fathom that a large conglomerate named LVMH would one day acquire his creation and expanded it to cities like ​​London, Kyoto and Tapiel. Still, the brand's steadfast commitment to preserving the 19th century aesthetic of its bottles and boutiques has won it a base of followers who adore its delicately scented creations.
Get it at: 6 Rue Bonaparte, 75006 Paris, France