The sports car that's less expensive than a Porsche but more exotic
Built to rival Porsche's 718 Cayman, the Alpine A110 Legende is not your garden variety sports car. We took her out for a spin and found that while some features may take getting used to, all you'll care about is coaxing the best performance out of this machine.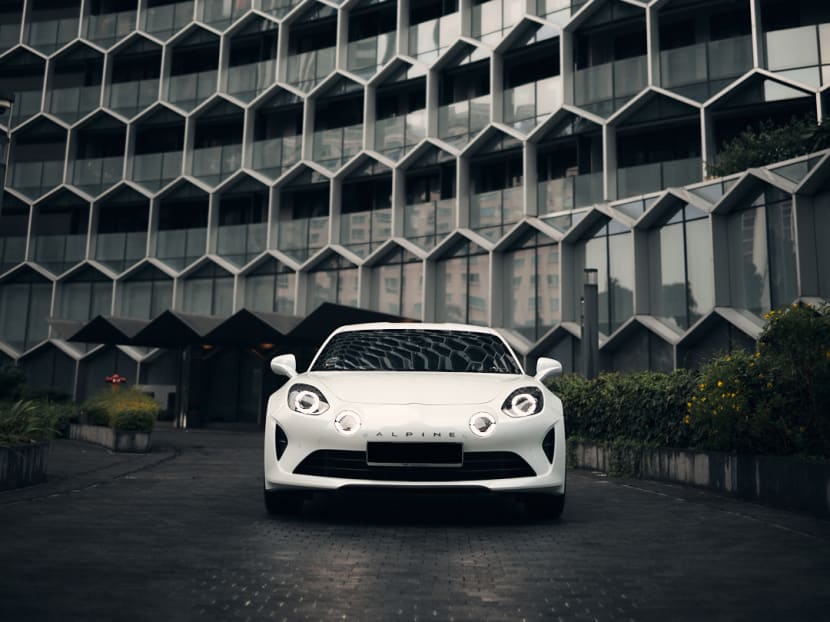 So here's the sports car brand you haven't heard of, built to rival Porsche's 718 Cayman. Both low-slung two-seater coupes. Both four-cylinder mid-engined turbos. Both lust-worthy objects of desire.
But while the Cayman serves up more horsepower, the Alpine A110 Legende edges ahead a shade quicker, nipping the century dash in a thrilling 4.5 seconds compared with the Cayman's 4.9 seconds.
Thanks to its ultra-lightweight construction and compact dimensions, the Legende is an ultra zippy little thing flaunting exceptional agility. It's also arguably a lot more exotic than any sports car bearing a Porsche badge – and therein lies its allure.
According to Alpine's Singapore distributor, only five units of the Legende have been registered thus far. So you won't find many Alpines on the roads, with the Legende and its brethren appealing more to those who lean a little more left-field.
FRENCH RENAISSANCE
The brand, in fact, only arrived on our shores in 2019 – two years after the French carmaker's renaissance, when its parent company Groupe Renault unveiled the A110 Premiere Edition to acclaim at the 2017 Geneva Motor Show, following a two-decade hiatus.
The model heralded a new era for Alpine, once France's most famous sports car manufacturers, with a limited production of 1,955 units globally. The number pays homage to the year the automaker was first founded by Jean Redele in the coastal town of Dieppe in northern France. It reportedly sold out within five days the carmaker began taking orders.
The A110 reboot is inspired by the early A110 Berlinette, which helped seal the carmaker's legendary status in the 1970s when Alpine scored major victories at the Monte-Carlo Rally, World Rally Championship, Le Mans 24 Hours and other world-class competitions.
In 1995, however, Alpine production eventually ceased.
Then in 2013, the Alpine badge returned to racing and proved immediately triumphant at the European Le Mans Series followed by wins at the FIA World Endurance Championship (WEC) and 24 Hours of Le Mans.
The carmaker lapped yet another level of racing success this year, as the Alpine F1 Team (formerly Renault) made its debut in the current Formula One season with legendary two-time champion Fernando Alonso in the first driver's seat.
Now Alpine's storied lineage continues in the Legende, peddled as the deluxe version of the base A110 or more hardcore A110 S.
UNPARALLELED LIGHTNESS OF BEING
Weight is what defines an Alpine's driving experience and the Legende is no exception.
The Legende is light – Lotus-light – but a lot more refined where the latter is decidedly raw by design to match its rugged drive experience.
The carmaker's obsession with minimising mass begins with its unimaginably lightweight aluminium body and flows through in how every component in its entire construction has been practicably reimagined to shave off the grams so that this modest 1.8-litre turbocharged coupe feels much more powerful – and quicker – than it actually is.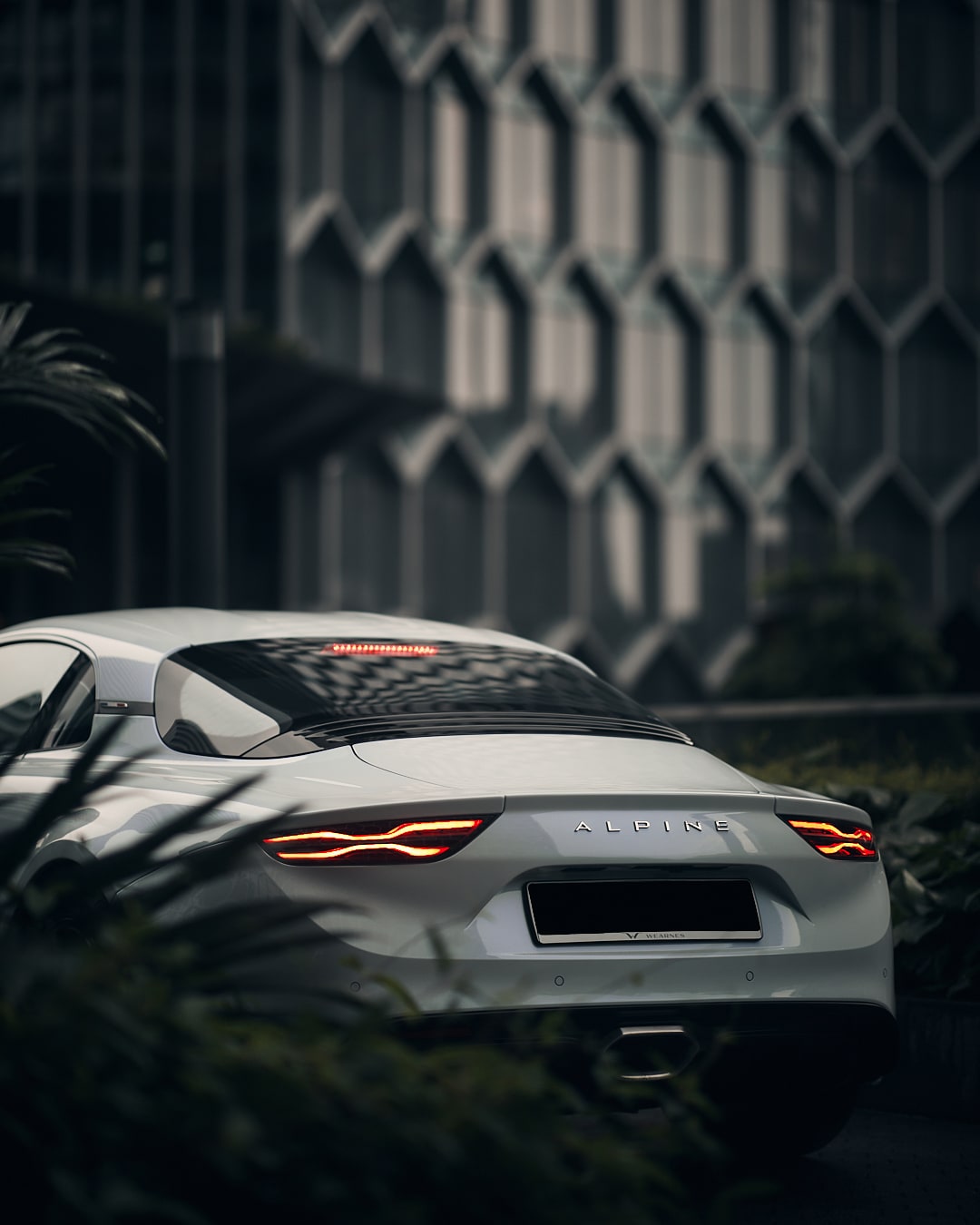 Built at Alpine's factory in Dieppe, the Legende's mid-engine configuration channels a high power-to-weight ratio to exceptional advantage. Its 252hp on tap feels like much, much more, delivering a turn of speed that's nothing short of sublime.
And where others pound the asphalt into compliance, the Legende's light frame (1,123kg) appears to glide over it effortlessly.
There's a relentlessness to its dynamism and the rear-wheel drive is remarkably responsive, agile and a whole lot of fun. Steering is sharp and cornering feels awesome. A clever little sports car, indeed.
All these translate to an easy affection for the Legende.
That said, it's not entirely without flaw, as there's a little bit of roll, particularly at high speeds. This takes a little getting used to, especially for those more accustomed to stiffer sports cars the likes of the Cayman or Audi TTS.
A LISSOME BEAUTY
It's a beautiful thing when an automobile's design manages to gracefully straddle both classic and modern persuasions.
Gorgeous character lines meet retro cues, breathing life into the 1962 A110 Berlinette once more, as twin front headlights, sculpted flanks, distinctive bonnet spine and wraparound rear screen conspire for an ode to its forefather.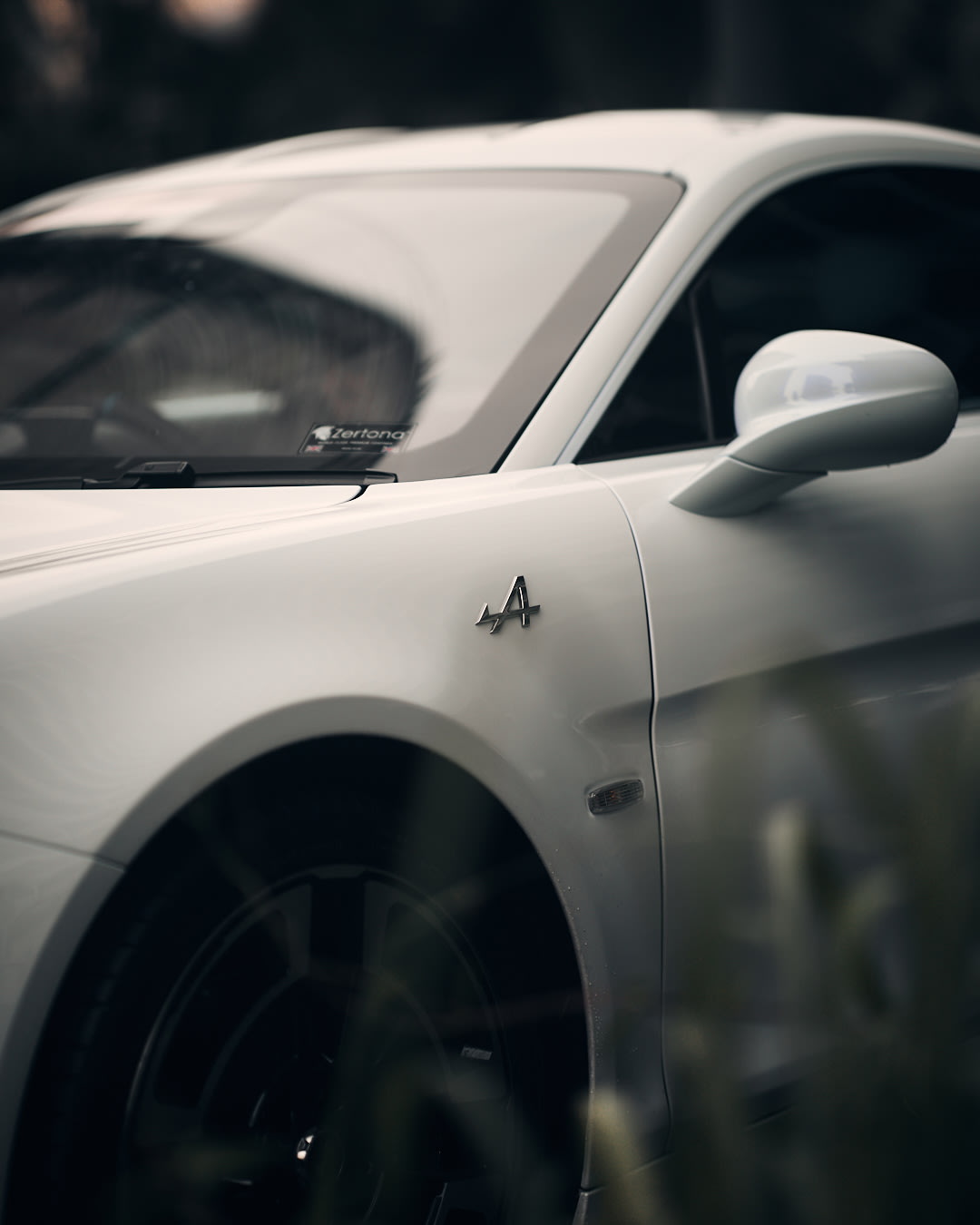 Meanwhile, French flags on the C-pillars denote a love letter to its Gallic ancestry. And snazzy X-shaped LED taillights tip-off onlookers that this clearly isn't your average sports car. So do the chrome central exhaust outlet and six distinctive rim designs. The 18'' Grand Prix black diamond cut wheels are cool enough but it's the 18'' brey diamond-cut "Serac" alloy wheels option that add the most pizzazz.
DRESSED TO IMPRESS
Poised as the most elegant Alpine to date, the lithe Legende is also the most sophisticated and refined A110 variant yet.
Softer furnishings such as quilted leather door sills matched with rare rose gold trims make for a more inviting interior while glossy carbon fibre components and aluminium pedals retain the sporty feel.
Six-way adjustable Sabelt seats have replaced the fixed bucket seats in the Pure variant, providing added comfort and are especially appreciated by drivers of the vertically-challenged variety like yours truly.
Multimedia-wise, there isn't much to write home about but frankly, that's not why one buys an Alpine.
In lieu of Apple CarPlay or Android connectivity, the automaker has its own Alpine mySPIN smartphone mirroring system that allows you to still play your Spotify tunes, for example, via the 7" multimedia touchscreen. Just that it's just not the prettiest nor the most user-friendly display on the market.
And again, you won't really care that the cockpit is so sparse (or singularly focused, depending on how you prefer to see it) that you can't find a spot to reasonably stash and retrieve your iPhone (or much else for that matter) while driving. Because all you'll care about is the feel of your hands on the wheel and coaxing the best performance out of this machine.
You'll certainly enjoy the Alpine Telemetrics feature, which provides technical data and performance metrics regarding power, torque, temperatures, turbo pressure, etc as they ratchet up in real-time, transmitting some rally driver feels to your everyday drive. You can even record and store lap times and performance data should you take your baby to the track. For that, flip to Track mode; otherwise, Normal or Sport mode will do just fine for daily drives.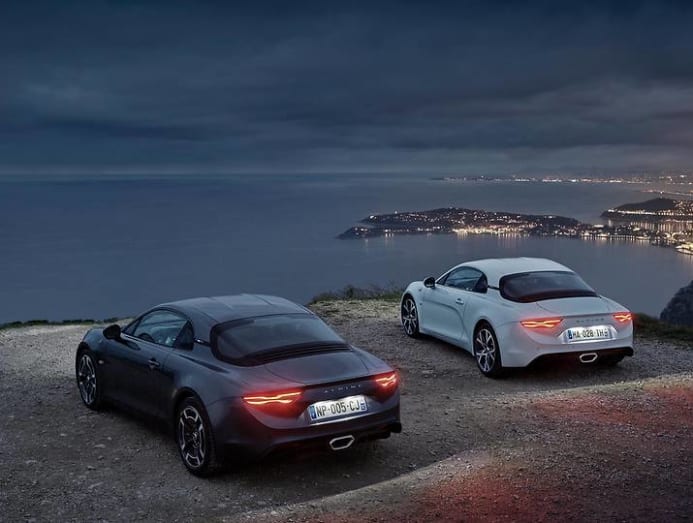 The car is also fitted with the necessary safety features like front and rear parking sensors with reversing camera, Deactivatable Track Stability Control System, Emergency Brake Assist (EBA), Anti-lock Braking System (ABS), Electronic Stability Control (ESC) and Hill Start Assist.
There isn't much by way of boot capacity, either; a 96-litre "frunk" and a 100-litre rear compartment that could both ferry some soft luggage, perhaps.
Well, you're not likely to go grand touring in this but if you're looking for a fast and sexy little thing that'll turn heads as facilely as more common supercars but at a fraction of the cost, look no further than the lithesome Legende.
ALPINE A110 LEGENDE SPECIFICATIONS
ENGINE: 1,798cc 4-Cylinder turbo mid engine
POWER: 252hp at 6,000rpm
TORQUE: 320Nm at 2,000rpm
TRANSMISSION: 7-speed Efficient Dual Clutch (EDC)
ACCELERATION (0-100KM/H): 4.5 seconds
TOP SPEED: 250km/h
FUEL EFFICIENCY: 162g/km CO2
PRICE: S$258,000 (excluding COE)