Would you buy a US$13,000 designer gown from Amazon?
Luxury Stores is Amazon's latest bid to truly become 'the everything store'. But can they make it work? CNA Luxury's New York-based scribe Nicolette Wong gave the e-commerce platform a go.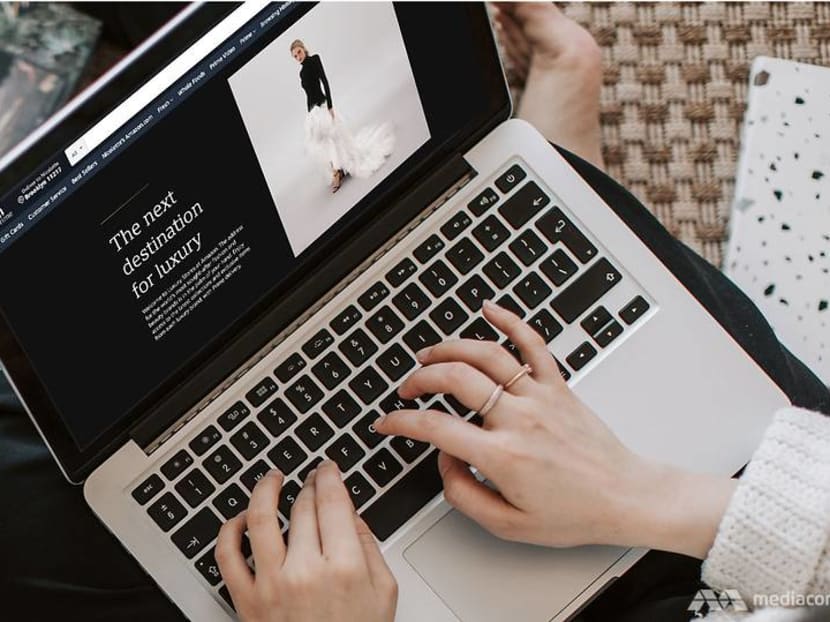 Considering the impact of the global pandemic on our ability to leave the house, it is somewhat unsurprising that a large chunk of the retail industry experienced an unprecedented collapse earlier this year. Despite that, however, not all retail businesses suffered – sales at online grocery stores such as Redmart soared, and global e-commerce giant Amazon posted its biggest profit ever. It was in this buoyant climate that it launched its latest risky retail gambit – Amazon Luxury Stores.
Luxury Stores is Amazon's foray into selling luxury fashion and beauty and exists as a separate department from its existing Amazon Fashion offering. Launched in mid-September 2020, the US-exclusive service is made available only by invitation, and only to members of its paid Amazon Prime subscription programme.
"We are always listening to and learning from our customers, and we are inspired by feedback from Prime members who want the ability to shop their favourite luxury brands in Amazon's store," said Christine Beauchamp, the president of Amazon Fashion.
It is not clear if Amazon sent out special invitations to certain VIP Prime members at launch, but existing Prime users can register for the waitlist to receive an invitation at amazon.com/LuxuryStores. While there is no guarantee how long it takes to receive an invitation, a recent trial of the service saw access granted within three weeks.
Because the service is still nascent, shopping Luxury Stores is currently only available via the existing Amazon mobile app, which significantly diminished the initial luxury feel of the experience. Access to the service is buried in the menu bar, sandwiched between Luggage & Travel Gear and Magazine Subscriptions and before getting there, you are confronted by the regular Amazon landing page, which – depending on your Amazon purchase history – could include everything from standing lamps to winter socks.
Once you do arrive at the Luxury Stores landing page, however, the experience markedly changes. The interface and visuals – which included photos of models in polished editorials – differed significantly from Amazon's usual product-focused layout and delivered a much sleeker browsing experience.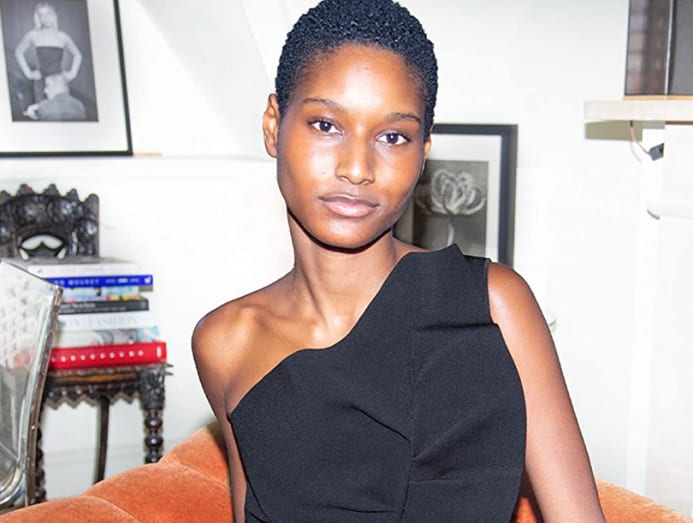 In fact, it bore a remarkable resemblance to many of the existing luxury e-tailers on the market such as Net-A-Porter and Farfetch. Where Amazon differed, however, was in its landing pages for each individual brand, which included multi-media videos and personalised copy. This tactic is in line with Amazon's intention of creating a "store within a store" for each brand on its platform, which it explicitly stated in its press statement at launch.
Speaking of brands, when Luxury Stores launched in September, there was only one brand available – luxury American fashion label Oscar de la Renta. At the time of writing in mid-December, there are now nine, plus one multi-label partner retailer.

The brands include premium beauty label Cle de Peau Beaute and luxury lingerie marque La Perla, as well as American fashion and accessory brands Altuzarra and Mark Cross.
While Amazon has not yet managed to onboard the most diverse range of luxury labels, it cannot be denied that the ones they have brought onboard have a definite cachet.
The product mix was also definitely indicative of Luxury Stores' position within the retail category. The most expensive item available on the platform was a feather embroidered hooded coat from Oscar de la Renta, which retails for a cool US$12,990 (S$17,238), while the most inexpensive fashion item is a US$72 (S$96) lace thong from La Perla. The most inexpensive item overall, however, was a US$10 (S$13) pressed powder puff from Cle de Peau Beaute.
On a personal note as a luxury shopper, I found the overall experience of navigating Amazon Luxury Stores to be a mixed bag. I was pleasantly surprised to receive my invitation in fairly good time and was eager to explore the Amazon Luxury experience. Given the limited product selection, however, I was hard pressed to add anything to my cart. And therein lies the rub.
In its current form, it is unlikely that Amazon's Luxury Stores would appeal to existing luxury consumers who are used to shopping on the likes of Net-A-Porter, Farfetch, MatchesFashion, or even 24Sevres and SaksFifthAvenue.
The main reason is that there simply is no reason to switch – Amazon's usual tack of offering lower prices for items on its platforms is unlikely to work for the luxury products that it is offering, there are no brands that are not available elsewhere, and there are no existing features that offer a significantly differentiated experience for the shopper.
For instance, while Amazon is known for its speedy shipping, its competitors also offer similarly fast or even faster shipping times, with Net-A-Porter and Farfetch both offering same-day delivery options.
In its initial press statement, Amazon did mention that the Luxury Stores would be able to make use of its technologies like View in 360, which allows customers to view products from all angles. However, there is currently no product on the platform taking advantage of this feature. Should it be introduced, however, it might help to move the needle in driving customers to the platform.
The other possibility is that Amazon can take advantage of the vast pool of consumers that are already loyal users, since some of them must surely be luxury shoppers. The difficulty lies in that consumers' perception of Amazon, at least within the US, is that it is a platform that retails cheap everyday items like hand sanitiser and toilet paper, not luxury ostrich-feather coats. While that perception is not as prevalent in Singapore, it would likely still be a source of dissonance for Singaporean shoppers should Luxury Stores launch here.
That perception is and will also be the main stumbling block for Amazon when trying to convince luxury brands to come on board. Luxury brands are notoriously sensitive about the adjacent placement of their brands, whether it is in the physical or digital space, and convincing Cartier – whose parent company Richemont also owns Net-A-Porter – that its Love bracelets belong on the same platform as Kleenex will be a tough sell.
That is not to say that it is impossible, but Amazon first needs a large critical mass of luxury brands willing to onboard alongside it far beyond the 10 partners currently on the platform. But if any company can overcome this chicken-and-egg issue, it is probably Amazon.
Given Amazon's relentless quest for growth into different product segments – as evidenced by its acquisition of Whole Foods in 2017 – it seems likely that its new luxury venture is part of Amazon's bid to truly become "the everything store", the go-to player for any product at any time, anywhere. The question is – can they make Luxury Stores work? Only time will tell.