Apple is the world's most valuable company, worth almost US$2 trillion
The tech giant surpassed oil company Saudi Aramco to secure the top spot as the most valuable publicly traded company.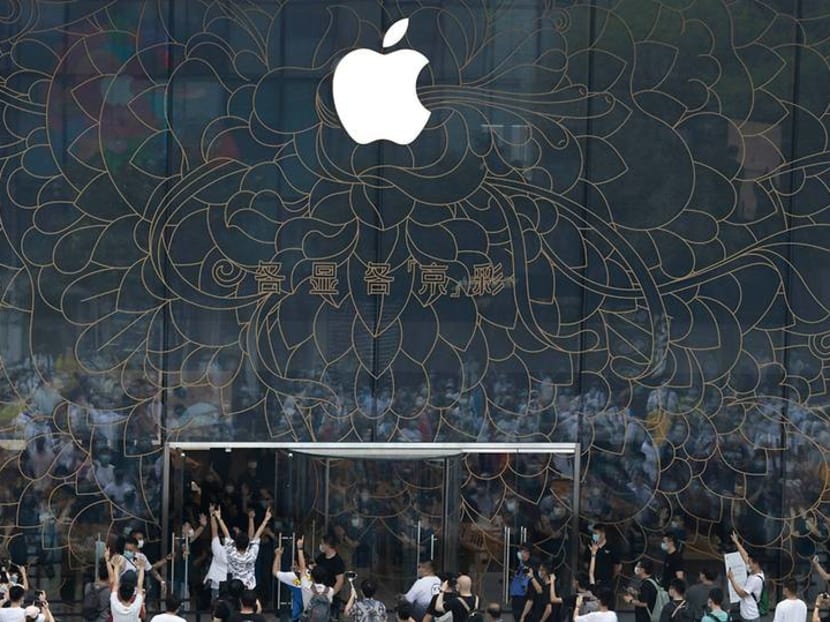 Tech behemoth Apple, maker of the iPhone, has officially surpassed Saudi Aramco to become the world's most valuable publicly traded company. Shares initially spiked by more than 10 per cent on Jul 31, after the company reported its financial earnings, reaching an all-time high. The stock rose by another 2.5 per cent on Aug 4 to settle at US$435.75 (S$597.63), boosting the firm's total valuation to US$1.86 trillion.
Meanwhile, Saudi Aramco, a Saudi Arabian oil company is worth US$1.76 trillion. Before oil prices took a fall due to the COVID-19 pandemic, the company was worth over US$2 trillion.
Apple's rise to the top has been powered by its strong performance, despite pandemic disruptions. Although the company's factories in China were shuttered during lockdown, Apple managed to post a revenue of US$59.7 billion from April to June, an 11 per cent increase from the same period last year.
"We're conscious of the fact that these results stand in stark relief during a time of real economic adversity for businesses large and small, and certainly for families," CEO Tim Cook said in a call with analysts.
Apple's performance points to big tech's resilience in the pandemic economy. Amazon doubled its profits to US$5.2 billion this quarter, compared to US$2.6 billion last year. Online sales have surged during the pandemic, as people were sequestered in their homes.
Facebook's advertising revenue also rose to US$18.7 billion. Only Google bucked the trend, reporting its first ever decline in quarterly revenue.
"We're conscious of the fact that these results stand in stark relief during a time of real economic adversity for businesses large and small, and certainly for families." – Tim Cook