Are expensive T-shirts worth the premium?
Sometimes, yes. Here's what to look for in the perfect tee.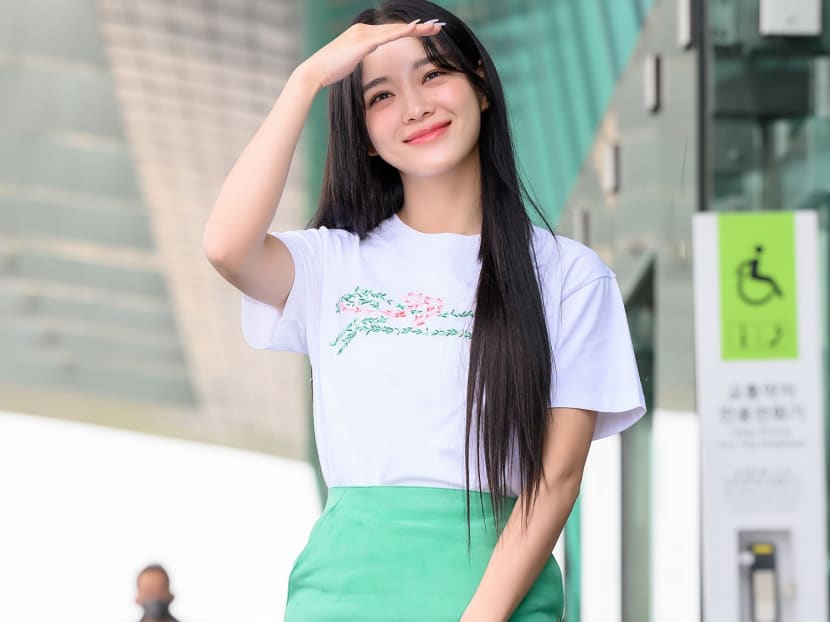 During the wet, sticky Manhattan summers of my 20s, I spent a great deal of time (and money) in search of the "perfect" T-shirt.
There was then, as now, no shortage of guides on where to find that most elusive of garments. But what soon became clear is that 1) almost no one who had written these guides had trialled the T-shirts they recommended for any decent length of time; and 2) what makes a perfect T-shirt for one person does not make it perfect for someone else.
For me, the perfect T-shirt is really two: The one I wear with trousers, and the one I wear with jeans and skirts.
My trousers tend to be fitted in the waist but generously cut everywhere else. With these, I want a medium-weight T-shirt that is fitted on the shoulder and on the waist. In this category, I have found my T-shirt soulmate in Håndværk "Classic" cotton tee (handvaerk.com). I have been wearing that style in black and brown, both under a linen blazer in warmer months and under jumpers in winter, since 2016 and not one has worn out. A caveat: The neckline, though ribbed, is thin and does not always stay in place — a handbag strap can quite easily throw it off centre.
If that would bother you, you might instead consider Margaret Howell's "Simple" T-shirt, made of 70 per cent organic cotton and 30 per cent linen (margarethowell.co.uk). They are softer than your average tee, thick enough to disguise bra straps and clasps, and come in a wonderful range of colours. They are also easy to source second-hand (I recommend eBay). I bought my first one three years ago and it's every bit as good now as it was then.
Bottoms that are more fitted on the hips — a slim skirt or a pair of straight-leg jeans, for example — are, for me, better balanced by a T-shirt that is boxy in cut, with a looser, elbow-length sleeve and a slight drop shoulder (though too much drop, or a raglan sleeve, makes me look rounder than I like). Dries Van Noten's "Regular" cotton tee fits the bill perfectly — I have one in black and one in mint (£108, about S$187, on sale, mytheresa.com)
"£108 for a T-shirt?" you might protest. There are many people — the FT's Ask a Stylist columnist Anna Berkeley among them — who believe that spending more than £25 on a T-shirt is a waste of money. "The issue," she wrote previously in these pages, "is that a white top doesn't wear well. Until someone works out how not to ruin the underarms, seriously, don't bother."
But I've been burnt by enough high-street T-shirts — I'm thinking of a series of Cos and Gap tees that suffered from warped collars and deteriorating fabric respectively, after just a season — to avoid them entirely. A T-shirt should last at least a decade. That said, price is not always an indicator of quality, and there are plenty of T-shirts stamped with luxury-brand logos that aren't very special at all.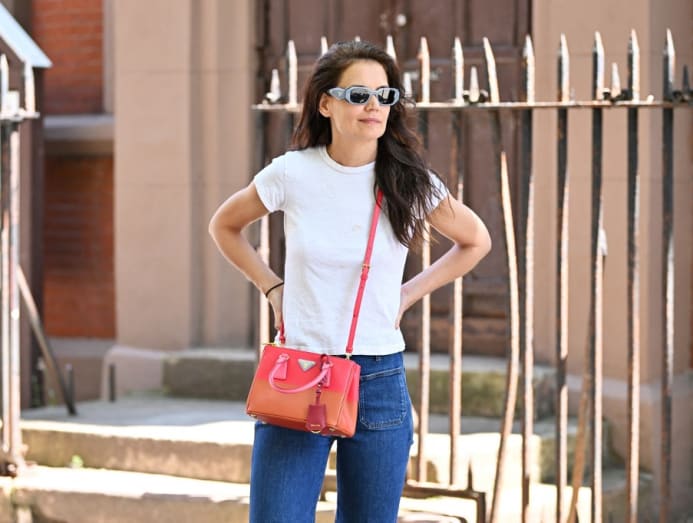 Berkeley is right about the underarms, though, which is why I no longer buy white T-shirts. Another challenge presented by T-shirts — especially if you live somewhere like New York, where it is too hot to even consider a second layer for at least three months of the year — is that they can look informal and even messy when worn without a jacket.
Usually that comes down to fit. Jennifer Aniston tailors her T-shirts, which is why (alongside Pilates and winning the genetic lottery) she always looks so good in paparazzi photos. Inspired, I took a few high-street tees to a tailor a few years ago and was amazed how much better — and really, more expensive — they looked after the tailor had taken in the waist.
Another trick is to step up your accessories. More is more here: Layered necklaces, stacks of bangles, multiple rings. But if that's not your style, a slightly dressier bracelet or pair of earrings will help. I tend to pair tees with silver hoops from Los Angeles jeweller Sophie Buhai, which are a bit more substantial than the hoops I normally wear (US$250, about S$340, sophiebuhai.com), or a pair of large pearl earrings from Phoebe Philo-era Celine (Dinny Hall does a similar style, £250, libertylondon.com).
Alternatively, seek out shirts that have a strong design element — an asymmetric cut, say, or a special detail such as a knit neckline. Proenza Schouler's oversized red T-shirt, with its defined collar and decorative seams, has been in my shopping cart for months (£330, net-a-porter.com).
Or, you could do what I do, which is to leave a linen blazer on the back of your desk chair should you suddenly need to sharpen up.
Lauren Indvik © 2023 The Financial Times
Source: Financial Times/bt