Audemars Piguet is collaborating with Marvel, but why aren't watch fans excited?
On social media, news of the collaboration is drawing criticism. But the Swiss watchmaker is no stranger to controversy.
It has all the inklings of a match made in heaven. Audemars Piguet (AP) is one of the most prestigious watchmakers in the world, and Marvel is one of the most popular pop culture brands on the planet.
Yet, when AP recently announced a collaboration with Marvel, watch fans took to social media to express their criticism.
"A quick way to cheapen your brand", read one comment on AP's Instagram. "I'm a little bit sceptical about such a collaboration... In my opinion a brand like AP devalues himself (sic) with an action like this... But this is only my opinion," read another.
Less than savoury sentiments were found on AP's Facebook page too. "Are you going to sell the prestige of the AP craftsmanship to a pop culture brand?" read one comment.
Meanwhile, over on AP's YouTube channel, fans called for a collaboration with Marc Gebauer instead. Gebauer is a popular watch retailer who has garnered a cult-like following among watch enthusiasts.

It wasn't all negative, however. Some fans did express their excitement, with one user commenting on Instagram, "Two businesses that both share a love that the creator has for his craft. Perfect partnership @marvel and @audemarspiguet congrats!"
Even Serena Williams is on board. "Love this so much," the tennis star and AP ambassador commented.
AP's Marvel partnership has been more than a decade in the making. CEO Francois-Henry Bennahmias first aspired to collaborate with Marvel over 15 years ago. But it was only when Bennahmias struck up a friendship with Don Cheadle, who plays War Machine in the Marvel franchise, that the collaboration began to take shape.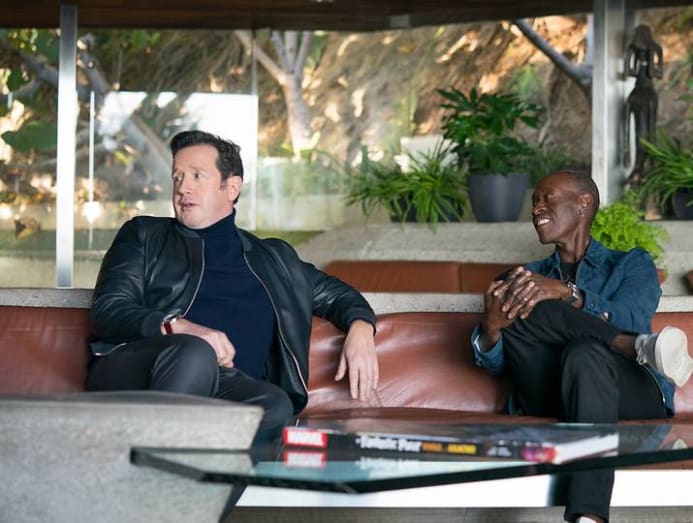 At the moment, no further details on the collaboration has been given, aside from the fact that the partnership will go towards supporting two non-profit organisations – First Book and Ashoka.
"Together, First Book, Ashoka and Audemars Piguet will establish a programme wherein students will be given the resources to drive change in their communities," AP said in a press release.
Negative reception or not, AP has been no stranger to controversy. When it launched the Code 11.59 collection in 2019, the watchmaker faced quite a bit of backlash, with many keyboard warriors expressing their disappointment with the collection.
Still, since no one knows exactly what this Marvel collection will entail, maybe it's too early to make a call. Who knows, when a superhero watch is revealed (a War Machine Royal Oak, perhaps?), sentiments might change.