Futuristic cars, exclusive test drives, interactive exhibits and more at Audi's showcase in Singapore
The German carmaker has brought its immersive brand experience, House of Progress, to Singapore, taking place at the ArtScience Museum from Mar 31 to Apr 16.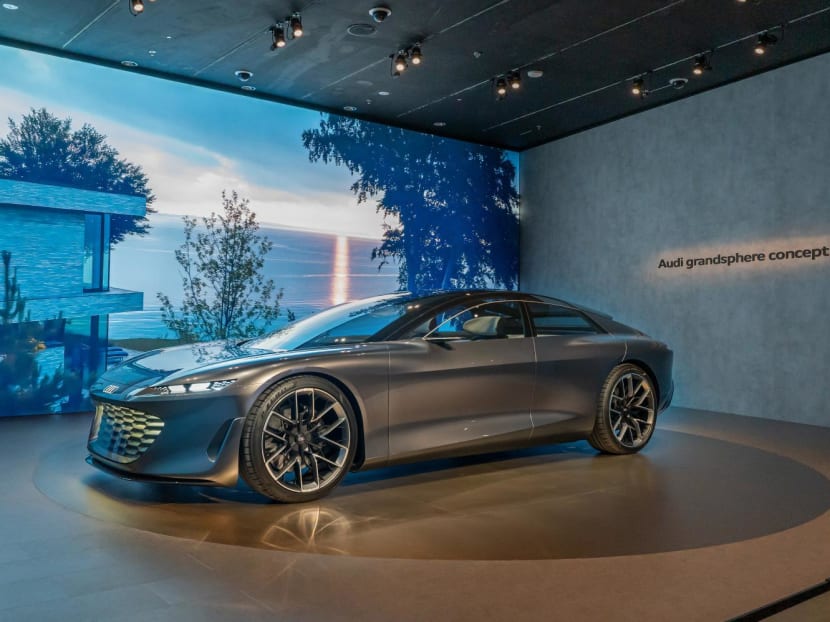 Ever wondered what the car of the future will look like? Well, Audi's immersive House of Progress showcase might just have the answer.
Open to the public from Mar 31 to Apr 16, House of Progress, held at the ArtScience Museum at Marina Bay, is a free experiential event with several futuristic Audi cars on display. These include the Audi grandsphere concept, which challenges the boundaries of automotive design and presents a transformative spacious interior reminiscent of a first-class lounge.
"Advancements in electric vehicle and autonomous technology have been transformative for designers, who are no longer limited by traditional constraints," said Jason Battersby, Exterior Designer, Audi AG. "Inspired by a first-class flight, the Audi grandsphere concept combines luxury air travel with Level 4 autonomous driving. It realises a vision where form and function integrate beautifully, presenting an uncompromised ideal for future D-segment vehicles."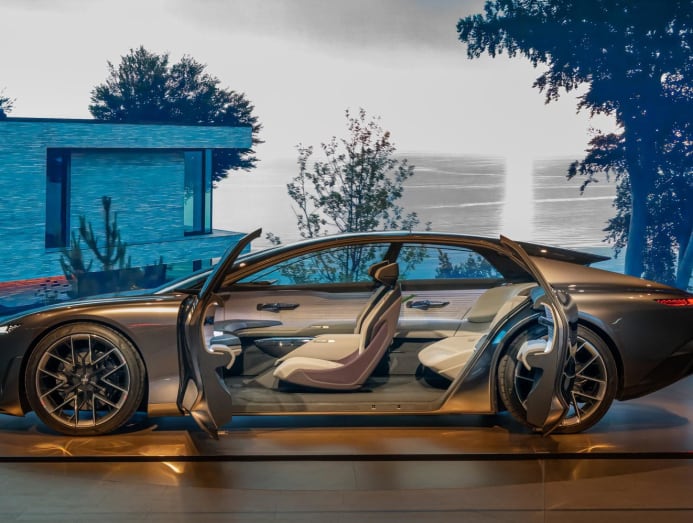 The Audi grandsphere concept is displayed alongside several vehicles from the carmaker's electrical line-up – including the new Audi Q8 e-tron and Q4 e-tron, which are coming to the Singapore market soon.
During the event, House of Progress will also host a series of thought leadership panel discussions, featuring industry leaders across STEM, business, and sustainability. These sessions will facilitate conversations and uncover insights around effective leadership, breaking corporate barriers, mainstreaming Greentech and more.
Additionally, in partnership with House of Progress, Semi Permanent Festival of Creativity & Design will also host a series of events. City Utopia, a capsule edition of its flagship creativity and design festival, brings together leading innovators – including designer, director, and BAFTA-nominated producer Liam Young – to discuss how urban design can evolve to better serve humans and environment.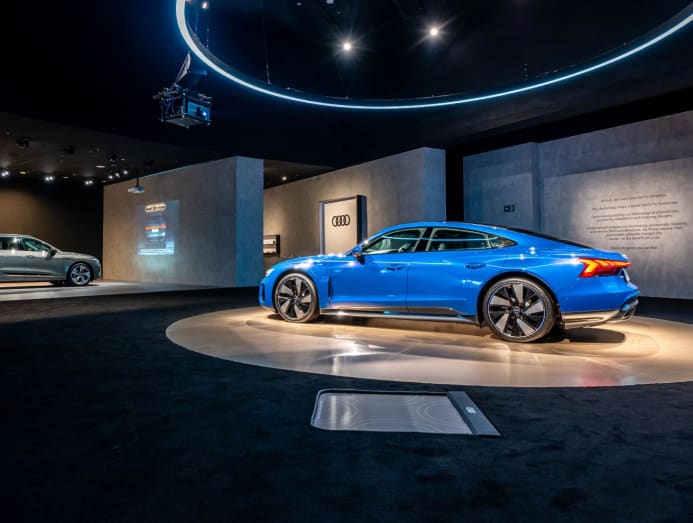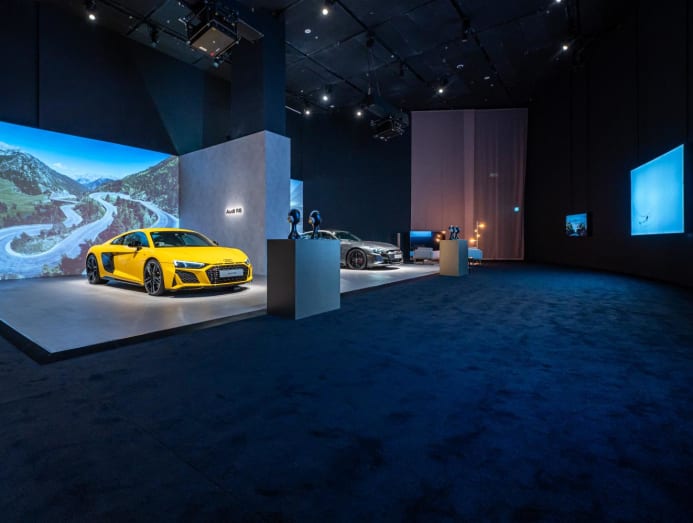 "Audi is poised for one of the biggest transformations in recent history around electric vehicles, autonomous driving and shared mobility," said Marc-Andreas Brinkmann, Director of Experiential Marketing, Audi AG. "Our iconic House of Progress showcase, presented across the globe and now in Singapore, delivers Audi's unique roadmap for the future of electromobility through a multi-layered and engaging experience."
Luxury consumer brands The Hour Glass, Bang & Olufsen, and Bolia, will also host an extensive series of events. These include workshops, customer engagement sessions, panel discussions, product showcases, VIP networking sessions, and more. 
"House of Progress demonstrates Audi's overarching commitment to electrification and premium mobility, and this will cascade across the coming months as we expand our electric vehicle offering in Singapore," said Markus Schuster, Managing Director, Audi Singapore. "Both the Audi Q8 e-tron and Audi Q4 e-tron will enter the Singapore market in the very near future, and additional initiatives are also being planned for the coming years."
Admission to House of Progress is complimentary. Tickets can be reserved here on a first-come, first-served basis. Test drives are also available for booking via the official House of Progress website.