FJ Benjamin launches designer shoe and lifestyle concept in Orchard Road's Paragon
Avenue on 3 is designed to be a one-stop luxury and lifestyle destination, where customers can shop for designer footwear, dine at the cafe and even get a manicure or facial treatment.
After the world slowly began emerging from COVID-19 lockdowns, Douglas Benjamin, group CEO of FJ Benjamin, noticed one sector of retail that was booming – luxury.
"There was a time during lockdown when all our shops in Southeast Asia were closed. Something in my gut told me that we would survive, but I was thinking, what will be next for the company? How could we change our business model?" shared Benjamin.
Keen on tapping on the post-COVID luxury shopping boom, "I decided I wanted to do something different," he added.
Founded in 1959, FJ Benjamin is a fashion retail company that originally introduced single-brand boutiques in Singapore. At present, it manages over 20 brands and operates 144 stores in Southeast Asia. Brands currently in its portfolio include Marc Jacobs, Faure Le Page, Pretty Ballerinas, Lancel and more.
On Apr 17, the company marked its return to the high-end luxury market with the opening of its newest concept – Avenue on 3 – located on the third level of Orchard Road's Paragon Shopping Centre.
Spanning almost 8,000 sq ft, Avenue on 3 is a multi-label luxury shoe and lifestyle concept. Its main draw is a dedicated shoe shopping area, retailing everything from high-end stilettos, ballet flats, mules, sandals to sneakers. A wide variety of brands are showcased – from Aquazzura, Gianvito Rossi, Alaia, Rene Caovilla, Loewe, Giuseppe Zanotti, Rosantica, Sergio Rossi, Valextra and more.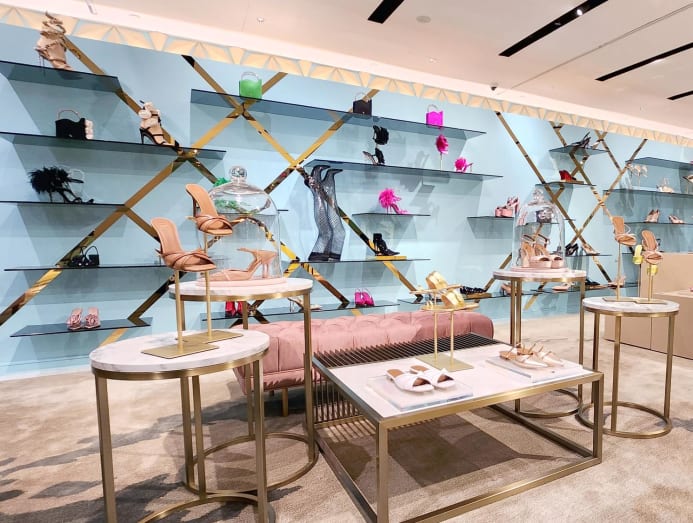 "I originally conceived Avenue on 3 to be high-end retailing for shoes. For women, you tend to have one bag and ten pairs of shoes. And every shoe is different. I have been married for 30 years and I learnt this from my wife," quipped Benjamin.
The ladies' shoes section is usually the most crowded in any department store, Benjamin also shared, and "designer footwear, in particular, is one of the strongest revenue-generating segments in fashion as customers in the high-end market show that they are willing to pay for perfection."
Aside from the shoe shopping area, Avenue on 3 also features a 40-seater cafe and a bar that serves coffee during the day, and champagne and caviar from late afternoon. It also houses artisanal Lebanese chocolatier Patchi, which is new to Singapore. Patchi is known for its exquisite gift arrangements, where silver and gold trays are dressed with premium chocolates.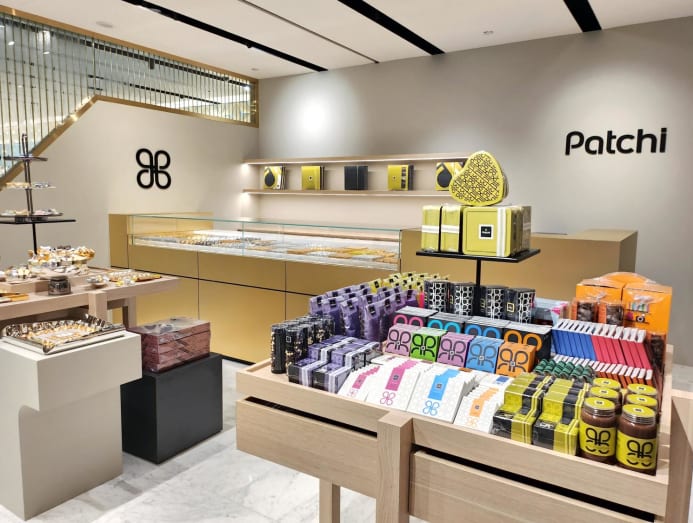 In addition, there is a multi-brand beauty and skincare boutique, with suites for facials, blowouts and manicures. Brands featured here include Dr Barbara Sturm, MZ Skin and more.
Avenue on 3 is designed to be open air, with no doors or walls separating each of its sections. Benjamin drew inspiration from the shopping streets of New York and Paris. "You're on a side street, you turn a corner and then all of a sudden you're on an avenue with beautiful shops," he said.
The cafe serves a selection of pastries, along with salads, mezze platters, and cakes. Customers can also choose to try on a selection of shoes while dining at the cafe. "The cafe is a good way for us to dip our toes into F&B because we are a retailer," Benjamin admitted.
There is also a modular pop-up space which can be used for brand activations or installations. It is currently taken up by fashion label Bottega Veneta. In the future, the pop-up space can feature a wide variety of lifestyle events, from art exhibitions, to car showcases and more. "It doesn't have to be fashion," Benjamin stated.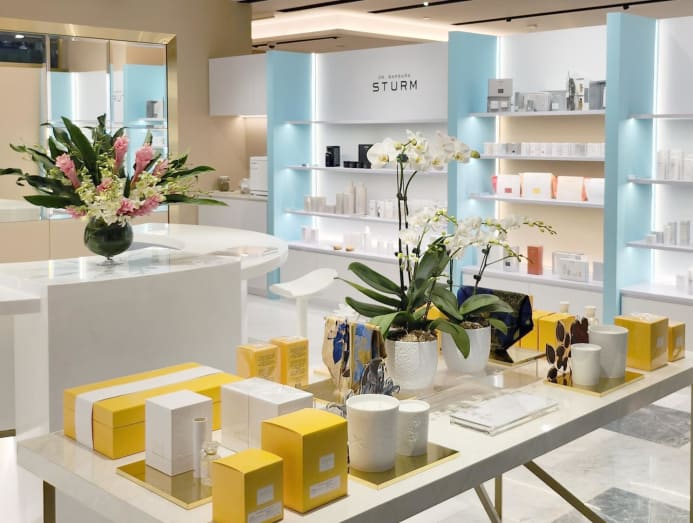 Avenue on 3 has also launched its own customer relationship management smartphone app, which extends rewards to its member base for purchases made. "Members can gain points and redeem them for services such as a mani-pedi, facial or to purchase chocolate," explained Benjamin.
Benjamin believes that Avenue on 3 is unlike any other upscale fashion store FJ Benjamin has ever opened in Singapore. "The luxury market in Singapore has been remarkably resilient, outpacing the broader market. The population of high-net-worth individuals in Singapore has increased significantly in recent years, and with rising wealth comes a corresponding increase in demand for luxury goods, and services, which bodes well for Avenue on 3's success in Singapore."