Balenciaga's provocations have gone too far with an ad showing children holding teddy bears in bondage gear
The brand's shock tactics look juvenile now.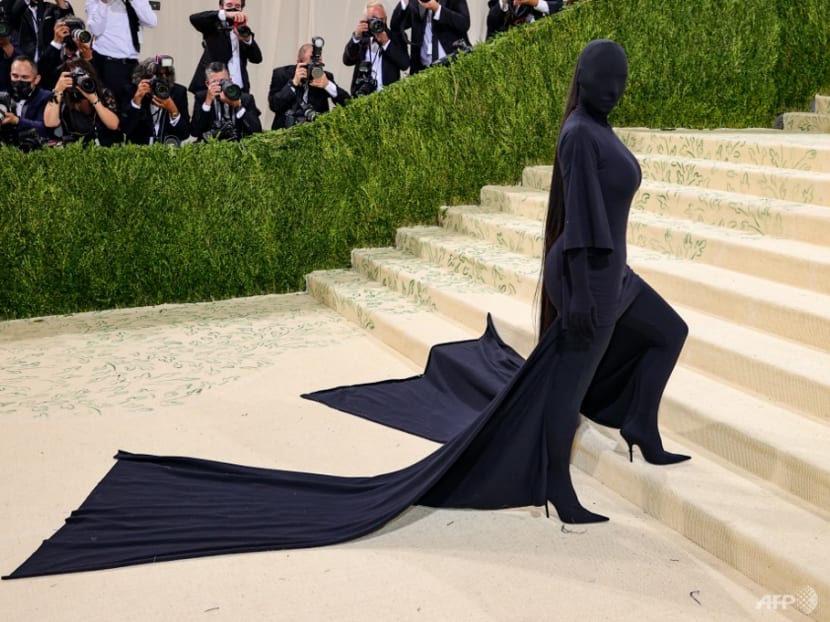 High fashion often straddles the boundary between tradition and transgression, and nobody does so more daringly than Demna Gvasalia, creative director of Balenciaga. "Sometimes people get offended by certain things . . . but there is a reason for those things when we do them. It's never accidental," he told the FT last month.
Balenciaga had a different story this week after it faced protests from its "brand ambassador" Kim Kardashian and others over an advertisement showing children holding teddy bears in bondage gear. "It was never our intent to include [child abuse] in our narrative," said the Kering-owned luxury brand as it apologised.
Presumably not, but Demna (his professional name) has a record of provocation, including dressing adult models in latex fetish bodysuits and marching them across the floor of the New York Stock Exchange for a recent collection. Given that, and his habit of being photographed in a Balenciaga couture ink-tinted, polyurethane face shield, you start to get the picture.
I am willing to accept, bizarre though it is, that the glimpse of an extract from a US Supreme Court ruling on child pornography in another Balenciaga ad was accidental. It sued the production company involved, claiming it had "associated Balenciaga with the repulsive and deeply disturbing subject", but dropped legal action on Friday.
But the bears are another matter. Balenciaga hired Gabriele Galimberti, an Italian photographer who had published an artistic volume of photos of children from more than 50 countries with their toys. It got Galimberti to photograph child models holding plush bear handbags from a Demna runway show, with the bears dressed in fishnet tops, leather harnesses and chains.
Demna did not direct the ad and it does not appear to have occurred to anyone present that combining images of children and sadomasochism was a step too far. That is inexplicable, but it is the kind of blunder that happens in an avant-garde world where aesthetic and moral conventions are often airbrushed out of the picture.
Balenciaga is now trapped in a media storm, with Kardashian "re-evaluating" her relationship, and Tucker Carlson of Fox News accusing it of "promoting kiddie porn and sex with children". That is an exaggeration but it was careless enough, and has a long enough record of transgressive posing, for there to be an uncomfortable degree of truth.
There is a certain inevitability about the scandal, for escalation is built into fashion. It follows Kering's parting of ways with Alessandro Michele, creative director of Gucci, whose designs revived the brand in 2015 but had lately begun to feel repetitious. Designers have to keep extending the aesthetic boundaries to avoid being discarded.
That is a trap for Demna, whose style of transgression has been around for a long time. Vivienne Westwood and Malcolm McLaren were selling punk bondage gear on the King's Road in London more than 40 years ago. The New York Metropolitan Museum of Art's Costume Institute describes one suit as "an extension of the sadomasochistic look they promoted for its shock value".
The limits to this approach in the 21st century is that little remains particularly shocking apart from violence and sexual taboos that are there for very good reasons, such as child abuse. The consumer's palate is so jaded that latex suits and masks on adults hardly raise an eyebrow.
Indeed, shock advertising itself feels outdated. It was used by fashion brands including Benetton and Calvin Klein in the 1990s but some, such as Mark Wahlberg clutching his crotch in underwear, look quite tame now and the rest fall victim to the essential problem. Once you have shocked people, it takes a bigger outrage to do so again.
"The Benetton ads began with mildly controversial images and messages in 1984 and gradually escalated their deliberate shock value until 1991 and 1992," one study found. Benetton started out with the heartwarming All the Colours in the World multiracial campaign and by the end was using images of a priest and a nun kissing, and a graveyard amid the Aids epidemic.
It worked for a time by hitting young people with rebellious messages, but the impact eroded. One survey of students in 2003 found that shock advertising attracted attention and remained in their memories, but another a decade later concluded that "shock advertising has become obsolete" because it no longer shocked.
Shock has clearly reached its limits for Balenciaga, which will be closely scrutinised for any repetition of the fiasco. Demna does not like to justify himself. "I am not the kind of person that goes into a conversation with the audience," he told the FT. If he wants to avoid a difficult conversation with Kering, he should be careful.
But that is not Demna's style. The evidence suggests that he will carry on pushing boundaries and risking offence. He is far more than a provocateur but his originality comes with a dash of outrage. Balenciaga will struggle to have one without the other.
John Gapper © 2022 The Financial Times.
Source: Financial Times/bt