Barbie movie: See all the Chanel looks spotted in the film
Chanel created several of the outfits worn by Barbie, played by actress Margot Robbie.
There's no denying that Barbie's got style. And if you're one of the Barbie enthusiasts who has already caught the new movie after it opened in cinemas on Jul 20 in Singapore, you might have noticed that the titular character played by Margot Robbie is dripping in Chanel.
Now, that's no coincidence. The French fashion house has revealed that it collaborated with the film's creatives to create some of the looks worn by the global icon. Additionally, Oscar nominee Margot Robbie is a house ambassador for Chanel.
"Everyone, it seems, has some sort of associated memory with Barbie. Whether it's good or bad, everyone knows Barbie," Robbie said in a video released by Chanel. "The Barbie legacy is so intrinsically tied with fashion brands throughout history. Wearing something high fashion definitely feels right for the character."
Five silhouettes were created by Chanel's creative director Virginie Viard – three suits and a dress for Barbie, plus a ski suit for Ken, played by Ryan Gosling.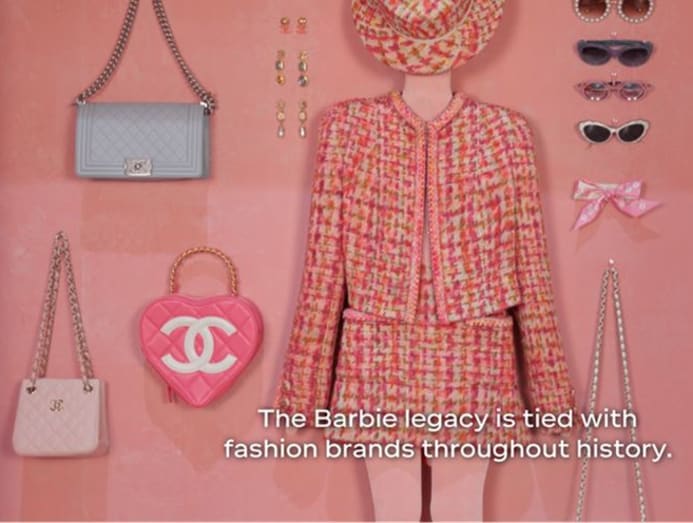 Movie-goers will also spot several Chanel quilted bags, including an adorable heart-shaped one. Accessories worn by Barbie include eyewear from the Coco Niege collection, holographic cuffs, hats from Maison Michel (a Chanel-acquired brand), and several costume jewellery such as a double-C charm necklace spotted towards the ending of the movie. These accessories were also spotted in scenes showcasing Barbie's wardrobe in her dreamhouse.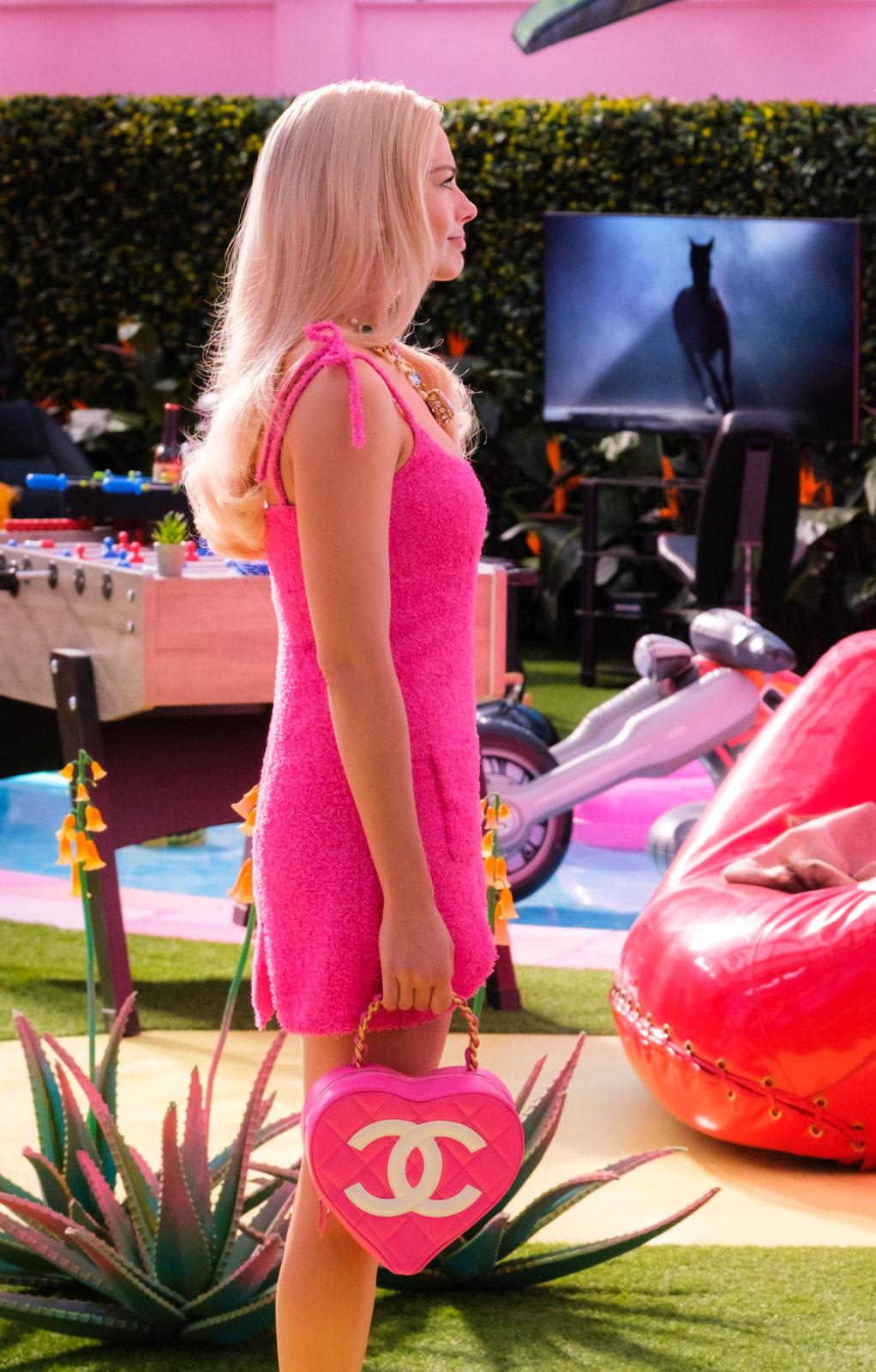 Robbie also revealed that she wore an archival look worn by German supermodel Claudia Schiffer from the 1990s, whom she called a "real life Barbie". "One of the archival suits that I wore had a little label saying 'Claudia' on it. And I was like 'wow!"
Robbie has also donned several Chanel looks for the Barbie press tour, including an airport look featuring a vintage Chanel jacket from the fashion house's Spring/Summer '96 collection. She also previously wore a yellow tweed Chanel skirt suit. 
Watch the full video below: