Barbie's boyfriend, Ken, shows the virtues of a matching summer beach ensemble
Ken is the real style star of Barbie.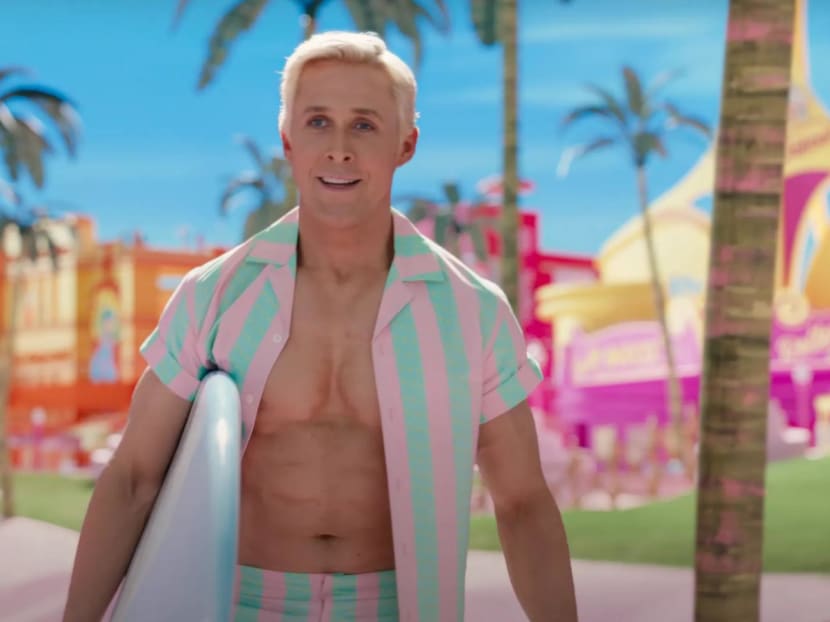 As the Barbie movie approaches opening, the memes, the merch and the mania are peaking. However, pay too much attention to this fiesta of kitsch and you could be left feeling as jittery as a seven-year-old after too much cake at a party.
In fact, a Barbie-themed cake slathered with "dance party sprinkles", which sound a bit Class A but are apparently just sugar, is simply one of the many promotional products pegged to the movie. Need more landfill in your life? There are also Barbie pool floats, lipsticks, shoes, luggage and adult-sized roller skates. Not to mention the real life Malibu Dreamhouse, complete with roller disco, available to rent on Airbnb.
And then there's the fashion. On social media, any celebrity wearing pink in the past 12 months has been rolled into the Barbie phenomenon. Even a financial newspaper on pink paper simply must be #Barbiecore. There is some validity in this particular trend, though — ever since Valentino dedicated an entire collection to a proprietary shade of hot pink in March 2022, created with colour specialists Pantone, it has trickled down to more everydoll wardrobes.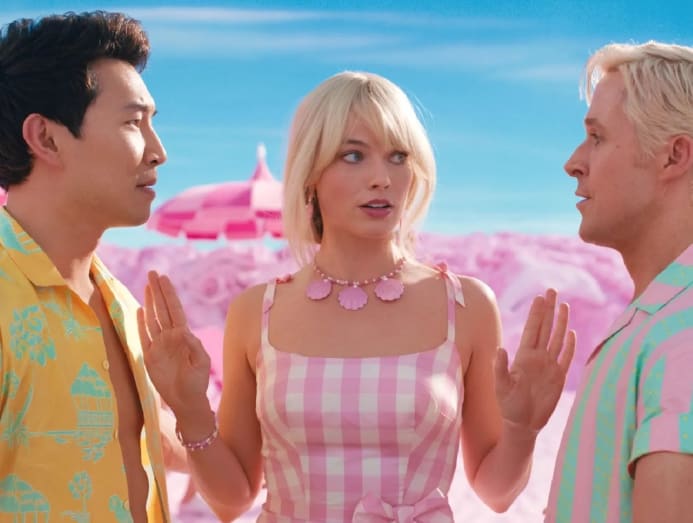 Looking at Barbie's outfits in the movie trailers, however, they don't feel very fashion-relevant. A tiny pink gingham dress? Think 1950s diner waitress meets an explosion in a Kate Spade boutique. Meanwhile, the sequinned strapless jumpsuit for a disco scene recalls the last garment left in the occasionwear hire shop before prom. The one that's so bad you consider staying home.
Want some fresh fashion inspo? I give you Ken, the real fashion star of the Barbie movie. Look past the sleeveless denim jacket and the garish '80s rollerblading look and focus on the beach scene. Ken wears an open short-sleeved shirt and shorts in a wide pink and mint green stripe, while his male pals wear similar ensembles in Hawaiian print as they "beach", which is apparently a verb in Barbieland. Yes it's quite loud, and looks a bit like a Palm Springs poolside lounger, but he's on to something. Thank you, Ken, for bringing the summer co-ord back into the public discourse.
Not that it's a new invention, in the 1950s coordinating "cabana sets" with trunks and a shirt became popular, and in 1954 an advertisement for matching ensembles by the brand Arrow deemed them appropriate for "dad's loafing, puttering or beaching". Now they are offered by designer brands from Casablanca to Loewe, and beachwear labels Vilebrequin and Orlebar Brown have matching swim trunks or shorts, and tops.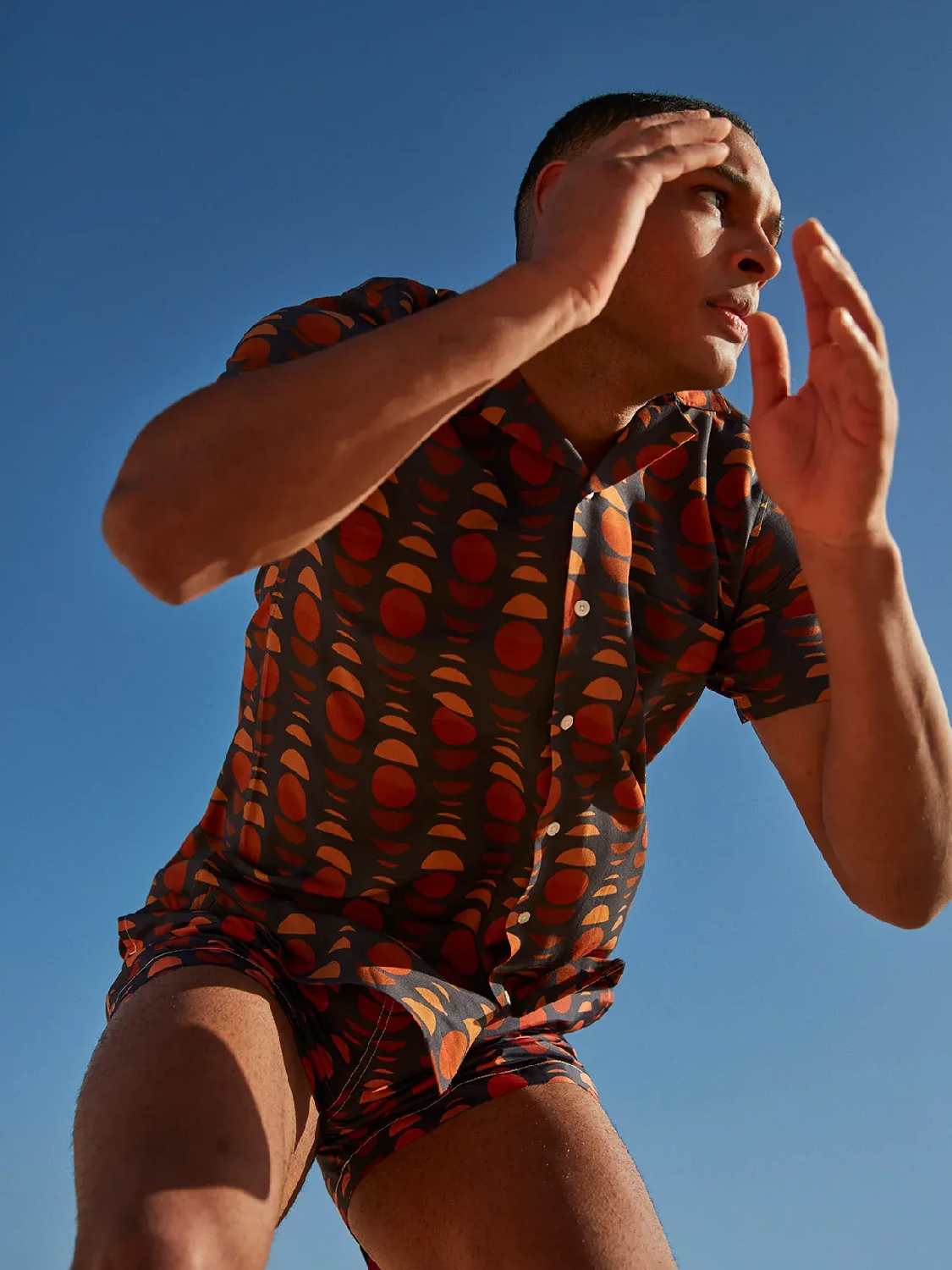 "You see matching sets a lot in the cool places to hang out in summer," observes Javier Llaudet, founder of resortwear brand Arrels. "In Mykonos, St Barts, Ibiza, Formentera and Miami. I recently went to Club 55 and Bagatelle in the south of France, and the look is very popular there." He notes that at Scorpios in Mykonos, a beachfront club/restaurant/retreat hybrid, "there were really cool people aged 30-50 in the look, the kind of people who love fashion, travel and art, and want to have fun after Covid".
But what if you are more of an understated corporate dresser than someone who takes style inspiration from films based around dolls with fixed grins and what looks like a bad hair transplant? Think of the co-ord as a suit, but for the beach. According to Niccolo Marchiori of beachwear label Love Brand, it isn't just the art set who are leaning in — or rather leaning back in their ecru canvas deckchairs — to the look. He has noticed that "corporate professionals are increasingly embracing co-ords to break free from their rigid work environment . . . and provide a respite from the routines of city life and work."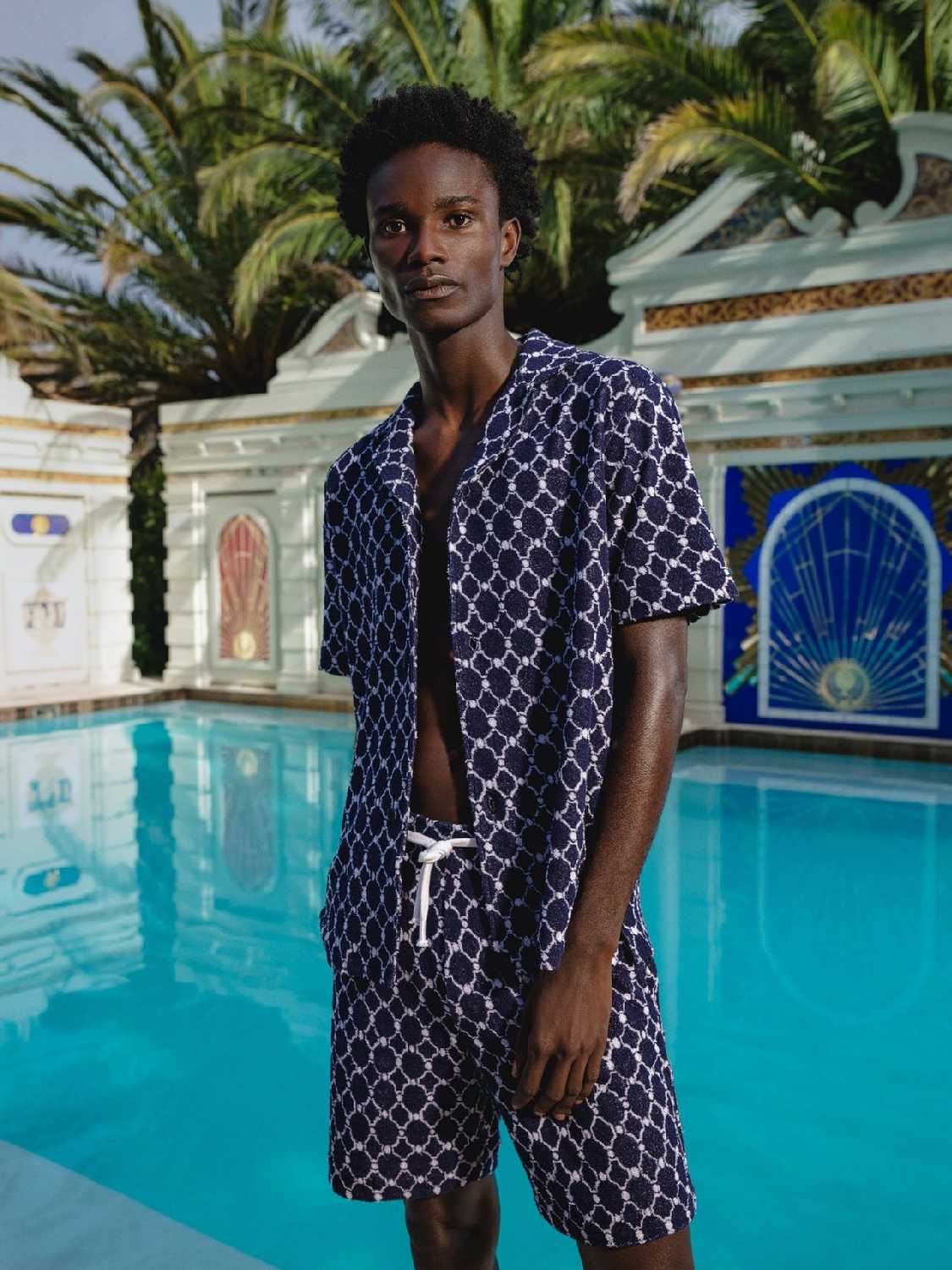 For anyone who spends their summers camping in England and wishing they had brought "an extra layer", resortwear might seem surplus to requirements. However, in a smart hotel or beachside restaurant, a uniform has evolved for the pool-to-table commute. For women, the cover-up or kaftan has long been a staple, but now the co-ord is popular for men and women.
Mats Klingberg, of the boutique Trunk Clothiers in London, has embraced the uniform: "I used to just do trunks and a T-shirt but now I am into the camp collar shirt, the hat, the sunglasses, nice bag for the towel, espadrilles . . . the whole resort look." Klingberg has been wearing a terrycloth sweatshirt-style top with a fine cord short in creamy white.
This trend is divisive, but it shows no sign of abating. So how to look like the epitome of laid-back summer style, rather than someone who just did a haul video for Boohoo man? Or a plastic doll? Because both are a very real and present risk.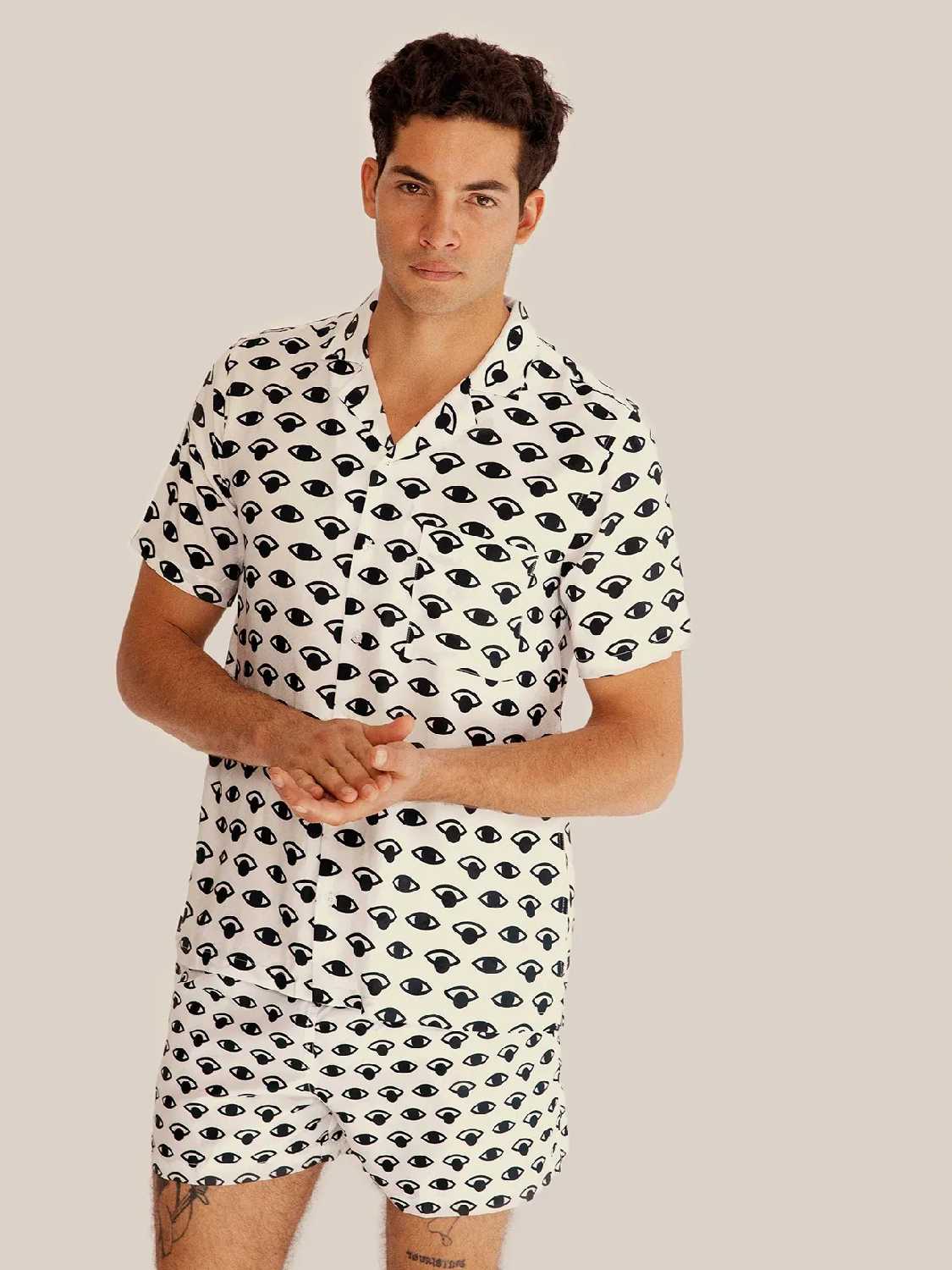 Something from an independent label with an artisanal texture or detailing will dampen down a sense of trying too hard, and look pleasantly bohemian. As if you are able to relax and won't be bellowing into your phone by the pool in a hideous breach of holiday etiquette.
Arrels, a Spanish label that collaborates with artists on prints and patterns, has a deliberate quirkiness, and Bode's hand-embroidered shorts and shirts can be matched exactly or slightly mismatched. India-based, craft-focused brand Harago, which has been worn by Harry Styles, has some really charming cotton shirts and shorts with hand-embroidered tulips as well as summery gingham that offer a subtle nod to the look. Don't want to buy new? Just consider being a little open to tops and bottoms already in your wardrobe that match, tonally or via print.
As Marchiori says, "Kudos to Ken for bringing the extravaganza! They are fierce and they are fun."
Carola Long © 2023 The Financial Times
Source: Financial Times/bt