What does a pandemic-free future hold for the world's biggest watch fairs?
Is the traditional watch fair dead? One has gone online – it kicks off tonight – and the other is just, well, gone.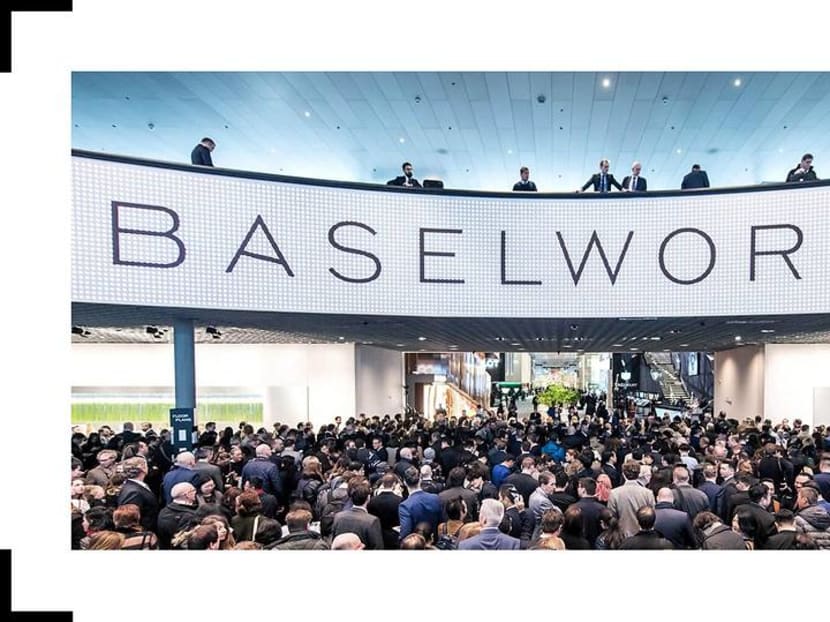 No thanks to the coronavirus, all major global events have been cancelled or postponed. The world's two largest watch and jewellery fairs, Watches & Wonders Geneva (formerly SIHH) and Baselworld have not escaped these unprecedented times, but the way the both of them are handling it are markedly different.
As watch and jewellery enthusiasts will know, Watches & Wonders Geneva has been transformed into a completely virtual event that will launch today at 12pm CEST (6pm SGT) on www.watchesandwonders.com. 
Had it been allowed to continue as originally planned, the 30th edition of the fair would have been held in Geneva from April 25 to April 29 with a new focus celebrating the city's rich watchmaking history. It would also be the first time the traditionally trade-only fair was open to the general public.
Instead, anyone with an internet-enabled device and a passing interest in horology can tune into its online edition where all 31 brands, which include familiar Richemont Group names like Cartier, Piaget and Vacheron Constantin, as well as independents like Arnold & Son and Speake-Marin, will be unveiling their novelties all at once. Visitors to the site can expect video presentations alongside images and information, and even social media portals for fans to be all a twitter in.
The site will remain up even past the originally designated fair dates, and new content will continue to be uploaded in phases as the year progresses, ranging from live-streamed interviews and panel discussions to educational videos on technology and savoir-faire. The watchmakers are making sure its collectors see their shiny new things, pandemic be damned.
Baselworld, on the other hand, is simply done, at least for this year. The Swatch Group's departure from the fair last year, bringing with it 18 brands, portended the end of the 103-year-old trade show. (The Group has since set up its own showcase, Time to Move, in Zurich). Other notable names like Breitling, Corum, Raymond Weil and Maurice Lacroix followed shortly after, all of them citing reasons that range from outrageous costs to arrogant management.
Even when the highly optimistic, pro-change Michel Loris-Melikoff was brought on board in 2018 as Baselworld's new managing director to save the fair, it was possibly too little too late.
Just last week, Rolex, Tudor, Patek Philippe, Chanel, Chopard and the LVMH Watchmaking Division (comprising Bvlgari, Hublot, TAG Heuer and Zenith) announced their departure from Baselworld, as well as their plans to set up their own show in Geneva next year in partnership with the Fondation de la Haute Horlogerie (FHH), the same organisers of Watches & Wonders.
While LVMH still managed to debut its 2020 novelties in January with its LVMH Watch Week in Dubai, the others like Patek Philippe and Rolex have no place to showcase their wares and hence are delaying their releases indefinitely.
The reactions and carefully worded statements surrounding this exodus have already been well-documented, so the bigger point of interest is what Baselworld's owners, the MCH Group, can possibly do now. They can perhaps funnel all their resources into Art Basel, which the group also organises, or continue their 2018 efforts of giving their jewellery clients more face time at the next Baselworld (scheduled for January 2021) if they decide to keep it going.
Going fully digital though, will not be the long-term answer for either fair – or any luxury showcase for that matter. It's laudable how quickly the organisers and brands managed to save what they could of Watches & Wonders, but videos and pictures, no matter how high the resolution, isn't going to compare to the real thing. Just because we can buy a Ferrari with our phone doesn't mean we don't still want a test drive. The same holds true for high jewellery and watchmaking.
The online portals can and should remain open to all to build interest and community. It's actually a wonder they haven't been doing this in accompaniment to the actual shows this whole time. The physical events will then be the real luxury – a glitzy mega wonderland of haute horlogerie's biggest names finally gathered in one place and at the same time, and reserved only for those dedicated enough to make the journey.