See inside Battersea Power Station in London, an icon brought back to life
CNA Luxury gets an exclusive look at the renewed Battersea Power Station and the ambitious new riverside development surrounding it.
There are few places that blend old and new as seamlessly as London, a city where conversion and adaptive reuse is almost de rigueur. In fact, it's considered aspirational to transform a dilapidated building into a stunning boutique or home, as the space provides an interesting backstory and sense of soul that a new building can never possess.
Although there are plenty of historic buildings peppered across London's landscape, few match the scale and ambition of the latest one to open its doors: Battersea Power Station, an industrial landmark located by the River Thames. Completed in 1955, it once generated a fifth of the city's power, lighting up Carnaby Street, Wimbledon, the Houses of Parliament and Buckingham Palace. The Power Station is also notable for being one of the biggest brick buildings in Europe, with nearly 6 million bricks making up the arresting structure.
Today, the iconic four-chimney building is the centrepiece of a £9 billion (S$14.3 billion) regeneration project that aims to create a thriving riverside neighbourhood. Spanning 42 acres including 3.5 million sq ft of mixed commercial space as well as 4,239 new homes, Battersea Power Station is certainly a showstopper even in the context of the UK's cutthroat property market. What sets the development apart is having an extraordinary building that serves as an anchor to build their vision of a dynamic, modern and global neighbourhood.
"What makes Battersea Power Station so unique, beyond just its scale and architectural beauty, is its cultural importance. Its status as an icon has grown stronger over the years, immortalised in countless film and TV appearances, as well as album covers like Pink Floyd's Animals. It's hard to attach a value to such a rich cultural offering – it's not something that can easily be acquired or replicated," said Meriam Makiya, Head of Residential at Battersea Power Station Development Company.
Judging from the initial uptake – Apple has moved its London offices here and 85 per cent of commercial spaces have already been leased – they're well on the way in making their goals a reality.
LOVELY BONES
After Battersea Power Station was decommissioned in 1983, there were several ideas on how best to use it, including turning it into an audacious theme park. None of the proposals pushed through and the Grade II* listed building experienced what often happens to many heritage properties: A slow march to complete decay.
It was not until the last decade that a proper plan and sufficient investment paved the way for its current incarnation. In the hands of its current owners, Sime Darby Property, S P Setia and the Employees' Provident Fund of Malaysia, the last couple of years have seen a careful reconstruction of the Power Station itself as well as a phased development that saw the sprawling site transformed into various residential, commercial, retail and leisure spaces.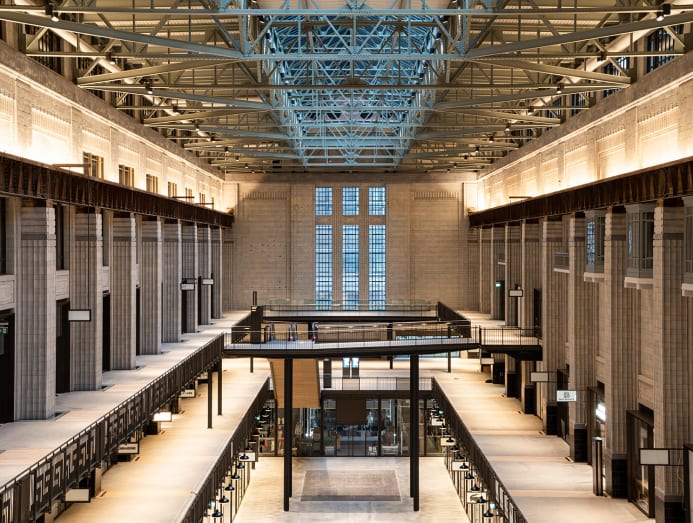 This October, the jewel of the development – the Power Station itself – finally opens its doors to the public. During CNA Luxury's sneak peek tour in the summer, it was palpable that their commitment to its restoration exceeds the goal of bringing the building back to its former glory. It's evident that the Malaysian investors, the international architects and the British-based management body are out to craft a lasting legacy.
Of course, the new chapter had to start with the hardware. Architects WilkinsonEyre ensured continuity by ordering approximately 1.75 million handmade bricks from two British brickmakers to match the originals. In addition, the striking chimneys were rebuilt following the original construction method that required "25,000 wheelbarrows of concrete to be poured by hand into shuttered layers".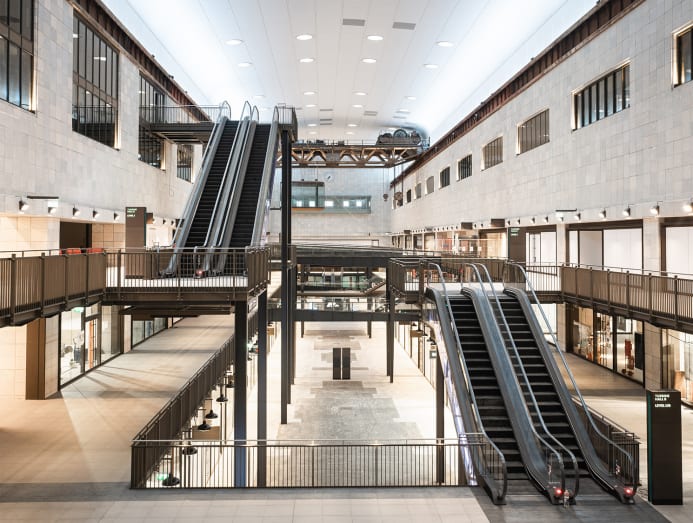 These design details may not be immediately visible, but one cannot deny the sense of grandeur upon entering the soaring spaces of the newly restored Turbine Halls. Uniform on the outside, the interiors of the halls have a quirk: Hall A has an Art Deco character reflective of its construction in the 1930s while Hall B proffers an industrial, Brutalist feel. The Turbine Halls are the retail section of the Power Station, set to house more than 100 shops including Ralph Lauren, Aesop, Lululemon, Le Labo, Uniqlo and Battersea Bookshop, a concept from specialist bookseller Stanfords.
At the heart of the historic building is the Boiler House, which serves as the setting for bars and restaurants including Le Bab, Clean Kitchen Club, Gordon Ramsay's Bread Street Kitchen & Bar and more. In 2023, hospitality group JKS Restaurants – owners of award-winning establishments such as Lyle's, Gymkhana, Hoppers – will open a 24,000 sq ft Arcade Food Hall with their well-loved concepts like Bao as well as a number of new JKS brands.
Visitors shouldn't miss the impeccably restored Control Rooms, which look straight out of a Wes Anderson film set. Control Room A will function as an events space while Control Room B will become an all-day bar, where one can sip cocktails while having a close look at the original dials and controls and getting drunk on nostalgia.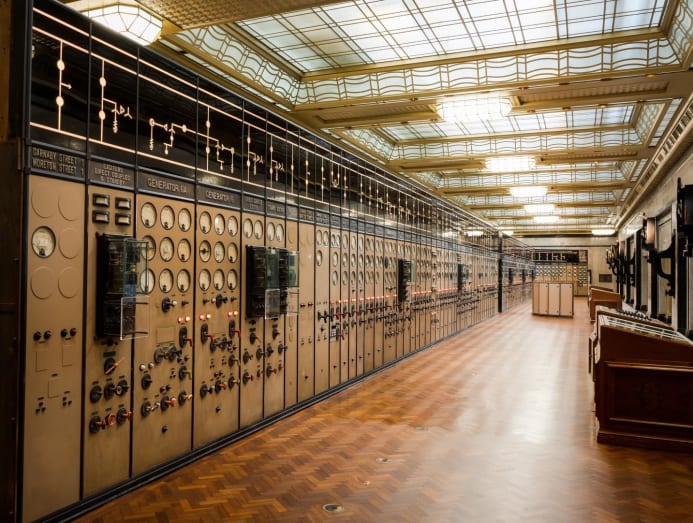 IN THE NEIGHBOURHOOD
While the public face of Battersea Power Station is only launching this month, the development's residential arm opened much earlier. In 2017, Battersea Power Station unveiled Circus West Village, which offered a glimpse of the development's potential. With 865 homes and 20 shops, restaurants and bars, this small slice captured the imagination of a global clientele and particular interest from Asia.
"We're proud to have residents from all across the world at Battersea Power Station, including a large community of Asian homeowners. In recognition of our ties to Malaysia, parts of the site such as Malaysia Square encapsulate the important links between Malaysia and the United Kingdom. We also have Malaysian shops and restaurants such as Royal Selangor and Roti King, and we mark important moments such as Malaysia Day with the lighting of our chimneys. This naturally draws interest from purchasers from Malaysia and the surrounding region, with many buying homes during the first sales launch back in 2013," said Makiya.
Strategically hand-picked areas of the Power Station have been transformed into industrial-style apartments, which welcomed their first residents in May 2021. Having the chance to live within an architectural gem is a real draw and these distinctive design details are framed in a careful way, reminding residents of just how special their home is.
"When you enter Switch House East, one of the residential elements of the Power Station, you are greeted by columns of original steel, vast swathes of exposed brick, and unique furniture that's made from original Power Station equipment like a concierge desk formed from a repurposed steel truss. At the Boiler House, residents take glass elevators that sit under each of the four chimneys, so you can see right up through the chimneys and into the sky," shared Makiya.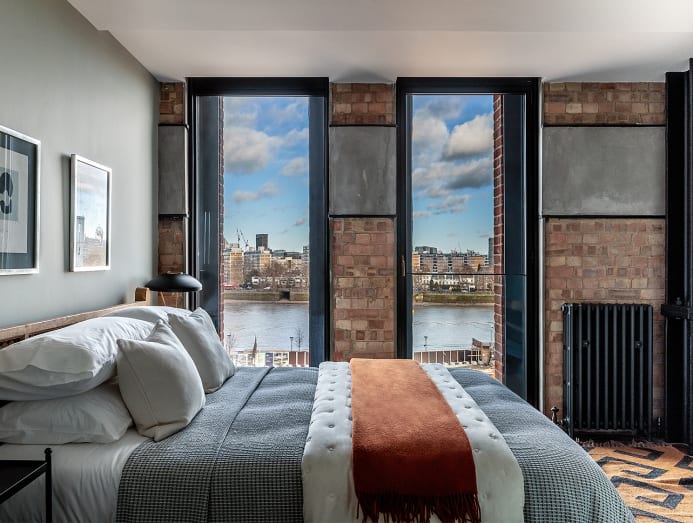 Those who want to call Battersea Power Station home but are looking for something different are welcome to peruse Electric Boulevard, which has Frank Gehry's Prospect Place as well as Foster + Partners' Battersea Roof Gardens – both thoroughly modern residences with a starchitect's seal that plugs into their ready-made community.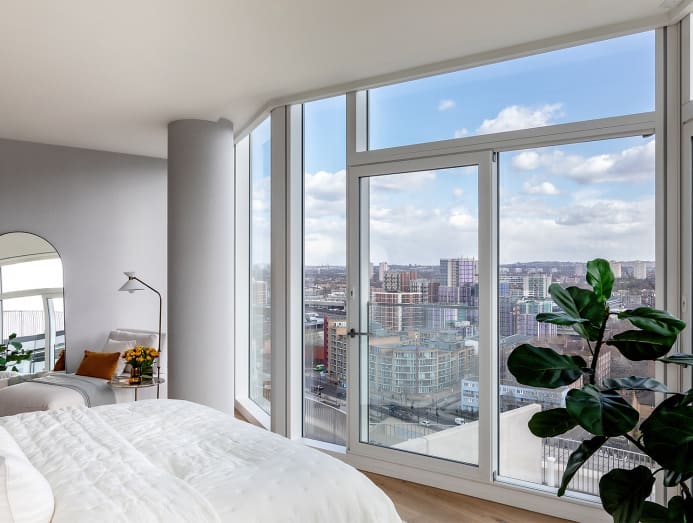 "Community is at the core of what we're building at Battersea Power Station. There is a very strong sense of neighbourliness amongst our residents, which comes from regular interactions and shared experiences. Our role is to create spaces which encourage people to congregate, whether that's an inviting residents' lounge, state-of-the-art office space, or one-of-a-kind retail destination. All these elements have been brought together over the past five years to build our neighbourhood, and they will continue through our future phases," said Makiya.
No matter how many residents move in, however, the ultimate mark of success lies in the wider community embracing what they've created. Although Battersea Power's Station's role of providing electricity ceased 40 years ago, the development still hopes to electrify the greater London population. From tourist-friendly offerings like a chimney lift experience showcasing a panoramic view of the city to practical considerations such as opening the river path from Battersea Park, there's plenty to ensure non-residents wander, linger and make themselves feel at home.