Beijing Winter Olympics fashion: Prada snowboards, Tiffany & Co necklaces
With the Beijing Olympics coming to a close, we take a look back at the luxury brands that have outfitted the biggest names in sport. Who gets your vote for best dressed?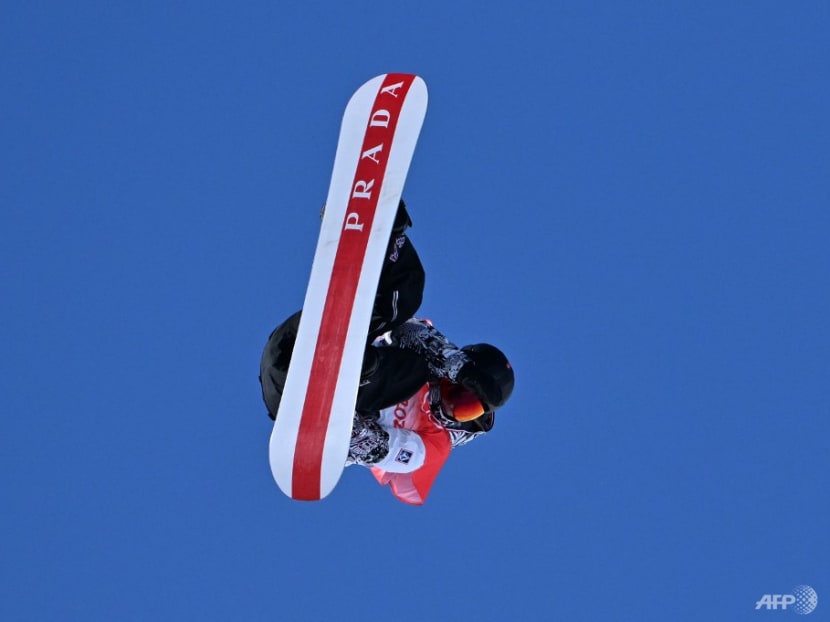 The competition is tight at the Beijing 2022 Winter Olympics, with athletes scoring big not just in the sporting department, but in fashion too.
From Prada snowboards to Vera Wang figure skating outfits, here are five luxury brands spotted at the Winter Games.
LOUIS VUITTON
Team USA snowboarding icon Shaun White rocked up to the Winter Olympic Games in custom Louis Vuitton, a collaboration between the luxury house and White's own brand, Whitespace.  
White had worked with the late Virgil Abloh to design a customised luggage collection consisting of a snowboard and guitar case. At the Games, White was competing in his fifth and final Olympic run.
PRADA
Now this is what we call ski chic. Female snowboarder Julia Marino from Team USA was decked out in red and white Prada gear throughout the competition.
Marino also competed with a red and white Prada board and ultimately claimed silver in the snowboard slopestyle. But the use of the board has drawn controversy. Marino later wrote on Instagram that the IOC had forced her to cover the Prada label for the big air qualifier, forcing her to crash out of the Games.
"For those who don't know, the base of the board is important for your speed and not meant to have anything on it but wax…" said the athlete. Marino covered the logo with a marker pen but felt "unstable and unsteady" after the alteration.
VERA WANG
In figure skating, Team USA's Nathan Chen was dressed by Vera Wang, one of the biggest names in fashion. Some of Chen's outfits included a black tuxedo with an open jacket and a white shirt underneath, as well as a starry orange shirt. Chen ultimately claimed a gold medal.
Wang wrote on Instagram: "When you get the chance to dress an Olympian in a sport you so adore… it's an honour and privilege!"
RALPH LAUREN
Ralph Lauren has been the outfitter of Team USA since 2008 and the Winter Games in Beijing was no exception.
The uniforms featured red boots and red fleece pants with predominantly navy jackets for female athletes. Male athletes were decked in mostly white, with patches of red and blue. The uniforms also included navy knit beanies and gloves.
TIFFANY & CO
California-born Chinese skier Eileen Gu is one of the most-watched athletes at the Winter Games. At only 18 years old, she has already clinched two gold medals and a silver for Team China.
The Gen Z athlete is also an emerging fashion influencer. She's an ambassador for fashion house Louis Vuitton and jewellery brand Tiffany & Co. At the Games, she has been seen sporting pieces from the Tiffany Knot and Hardwear collections, including in an adorable series of photos taken with her grandmother.