The Bentley EXP 100 GT is what the future of sustainable motoring looks like
The British superluxury car manufacturer celebrates its centenary with a sneak peek at what its grand tourer, circa 2035, could look like.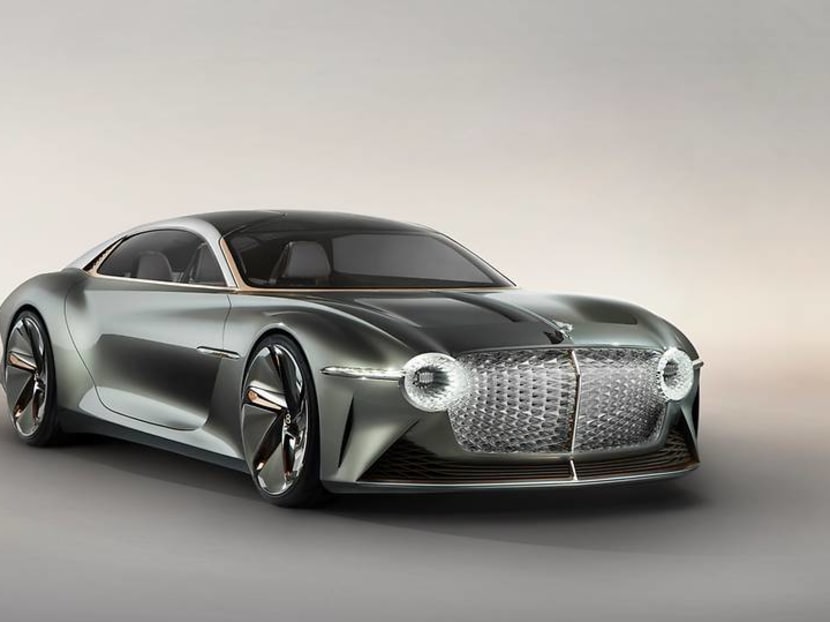 Slightly over a hundred years ago, when the handful of vehicles on the road still had flimsy canvas roofs and wooden wheels, one man wanted to build a race car.
He started by inventing a new and lightweight engine piston but was interrupted when World War I broke out. Unfazed, he used his aluminium pistons to help make British fighter plane engines more powerful and reliable. When war finally ended, he founded Bentley Motors on July 10, 1919.
Walter Owen Bentley, better known as WO Bentley, was the Englishman who revolutionised motoring with his high-tech and high-performance cars.
To celebrate a century of innovation and craftsmanship, Bentley recently unveiled the EXP 100 GT concept car – an enormous and extravagant coupe with two massive pivoting doors and zero emissions.
Bentley's birthday car is what the superluxury manufacturer sees as the future of grand touring, one that is built on the foundations of its rich history.
THROWBACK TO THE FIRST BENTLEYS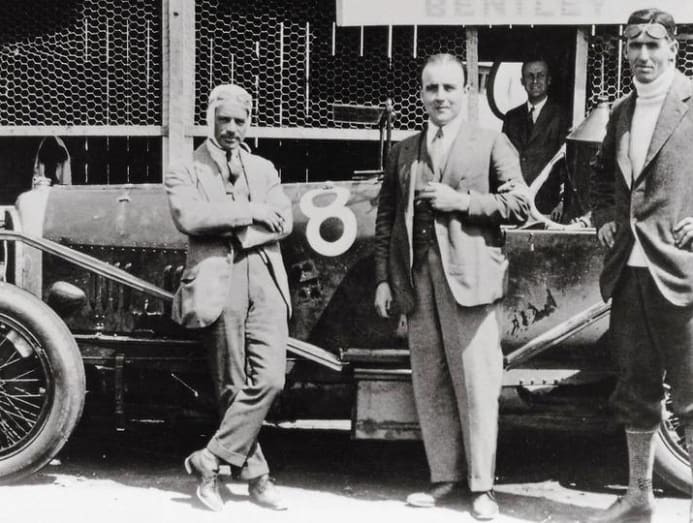 It was during the golden age of British motoring that WO Bentley's original vision of "a fast car, a good car, the best in its class" was first realised.
The Bentley 3 Litre debuted in 1921, with a monobloc aluminium/magnesium engine featuring four valves per cylinder, twin spark plugs and twin magnetos.
It was literally a winner, sweeping countless races, including the 24 Hours of Le Mans in 1924 and 1927.
But one of the most iconic heritage models is the Blower Bentley, which never fails to shine at vintage car events. For many enthusiasts, the 4 ½ Litre Supercharged model is the racing Bentley of the pre-war years.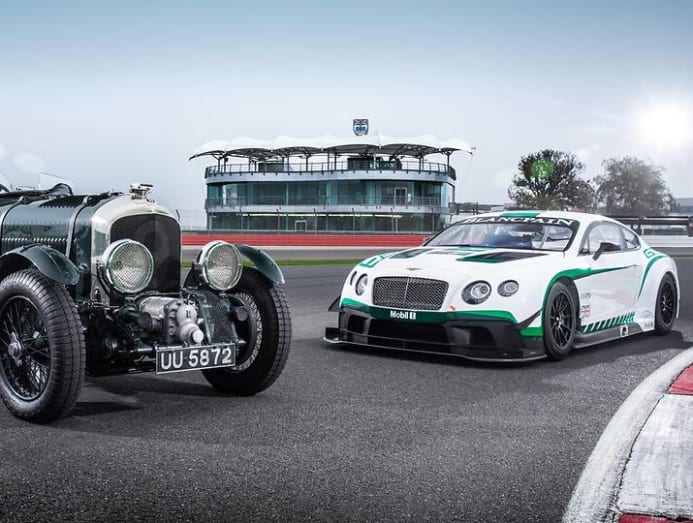 The imposing Blower's four-cylinder engine developed 175 hp – a prodigious amount in 1929 – and it went off like a rocket.
It was legendary for taking second place at the 1930 French Grand Prix despite being a roadgoing tourer among purpose-built racing cars, as well as the heaviest.
THE ROLLS-ROYCE YEARS
With its proud heritage of fast cars and swift victories, it was no surprise that despite sharing many Rolls-Royce designs over the decades, Bentley has managed to retain a clear brand identity.
Bentley was purchased by Rolls-Royce in 1931, and since then, there were various mergers and acquisitions.
In the modern era, some Bentley limousines were based on Rolls-Royce models, for example, the Bentley Arnage and the Rolls-Royce Silver Seraph of the late 1990s. But they catered to starkly different buyers.
Bentley's winged B badge and high-performance image attracted those who liked to drive themselves, while Rolls-Royce's Spirit of Ecstasy and magic carpet ride found favour among those who preferred to be chauffeur-driven.
Since becoming part of the Volkswagen Group in 1998, Bentley's sporting heritage has been further strengthened. It is active in GT3 and endurance racing, and even displays its sporting prowess by entering its huge Bentayga luxury SUV in the Pikes Peak International Hill Climb.
AN ODE TO SUSTAINABILITY
Anyone or any brand that can hit the century milestone has good cause for celebration, and Bentley has done that in grand style with the EXP 100 GT. The concept is how Bentley reimagines the future of grand touring for the next one hundred years.
The carmaker's vision of what the Bentley Grand Tourer will be in 2035 reinterprets the marque's design DNA.
For the first time, there is a full glass canopy cabin, although the traditional dominant nose and bonnet shape remain. The famous signature matrix grille now integrates digital light sequences.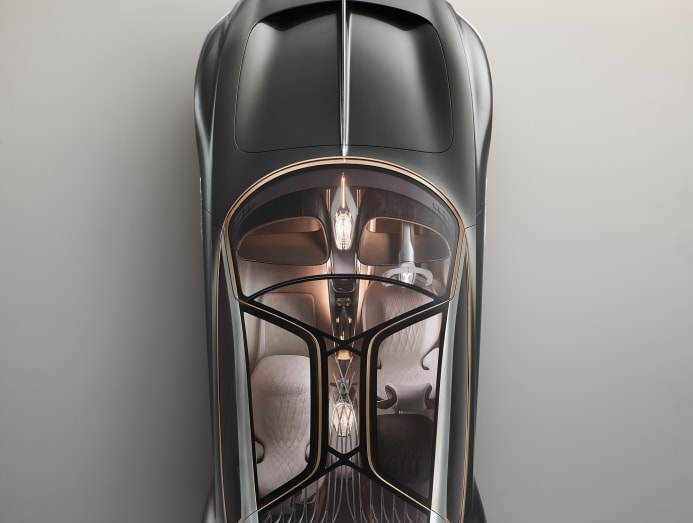 Another Bentley design cue is the muscular rear haunch, which flows into a distinctively sculpted rear end.
More significantly, the 5.8m long EXP 100 GT is an ode to sustainability. The acres of sensuous sheet metal are covered in paint made from rice husk ash.
What would otherwise be a harmful byproduct of the rice industry is sensitively re-purposed for the Bentley EXP 100 GT.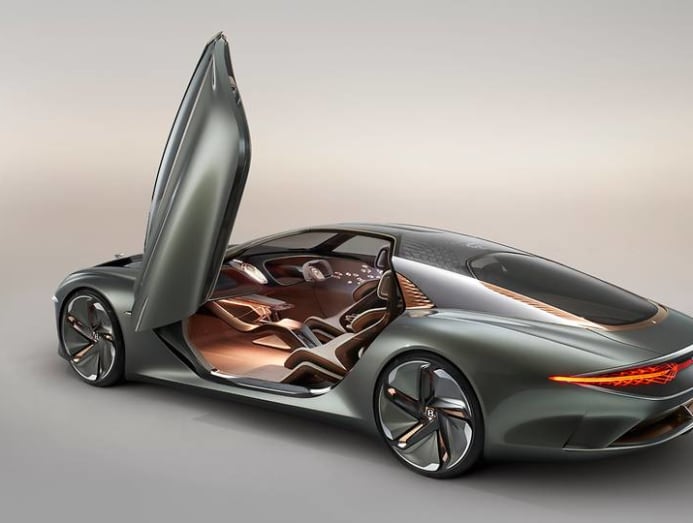 Inside, the marque's familiar burr walnut is replaced in the cabin by Copper Infused Riverwood, a sustainable wood from naturally fallen trees that has been preserved for 5,000 years in peat bogs, lakes and rivers.
And remember the 100 per cent glass roof? It is embedded with prisms to collect light and transfer it into the cabin using fibre optics, with the harvested natural light enhancing wellness on board.
The environmentally-friendly theme continues with the car's propulsion.
The intelligent battery electric powertrain has four motors that can rustle up a back-thumping 1,500 Newton-metres of torque. This allows the 1,900kg EXP 100 GT to accelerate from zero to 100 kmh in under 2.5 seconds, on the way to a top speed of 300 kmh.
The Next Generation Traction Drive – 35 per cent lighter and 50 per cent more powerful – ensures the big Bentley remains surefooted with torque vectoring; it applies 50 per cent more power and 35 per cent less mass for more effective cornering.
Best of all, with future battery technology offering five times the conventional energy density, a range of 700 km should be possible. And charging the battery to 80 per cent of capacity will take only 15 minutes, with charging automatically taken care of by the Bentley Personal Assistant.