Need new wheels? These cars will see you through Chinese New Year and beyond
Our five picks for the best cars in Singapore to start the Year of the Ox with a bang.
At first glance, last year may have been a lean one for new cars, but that's fairly illusory, since there were a few months during the circuit breaker period where showrooms were shut and COE bidding was suspended. Meaning you couldn't get a new car even if you wanted to.
However, if you were to tot up all the new cars that did hit the road last year, you'd most certainly find more than a few gems among them.
We pick out our five favourite cars that are just perfect to go visiting during the Chinese New Year festivities in, or just, you know, ferrying you and your family around for the rest of the year and beyond.
AUDI E-TRON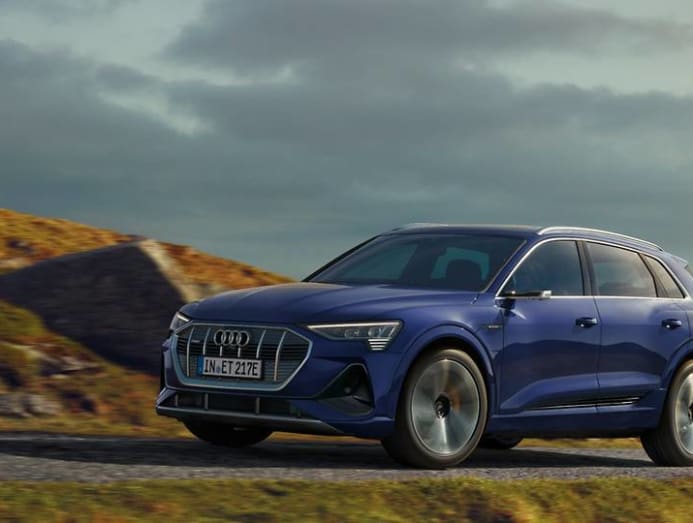 The e-tron is Audi's first (of many to come; the German carmaker is promising 20 of them by 2025) electric car, and while some manufacturers like Jaguar went full-on futuristic and techy with their electro-debutantes, Audi has gone the opposite way.
You see, the e-tron, to the untrained eye, looks just like Audi's other full-sized SUV offering, the Q7, save for a blanked-out grille (no hot engine underneath, so cooling is eschewed for aerodynamics); the absence of tailpipes; and some safety-orange accents recalling the warning colour for high-voltage cables.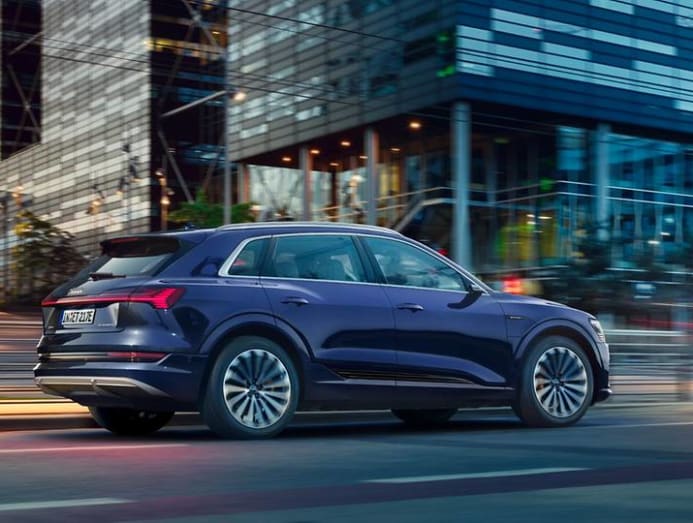 The e-tron even feels like the Q7 out on the road – it's imperious, roomy for both people and cargo… but with a small twist. It's also fairly rapid, with performance enough to rival some sports cars, delivering it with savagery if you decide to mash the throttle.
And it's also deathly quiet, with refinement to make even the most luxurious limousine feel like a rattling jalopy.
But our favourite part of the e-tron, and basically its biggest party trick, is how you can glide up to your visiting rounds in near-total silence, a surefire conversation starter.
BMW 520i
There's a good reason (several, in fact) why the BMW 5 Series has been the de facto choice in its segment for several decades now. It's got an alluring mix of good looks, keen handling and practicality, something best embodied by this one here, the seventh-generation model that's just undergone a mid-life refresh.
Changes to the 5 Series are mostly cosmetic, including new light clusters front and rear (with LEDs as standard), an updated infotainment system with a Siri-like virtual assistant.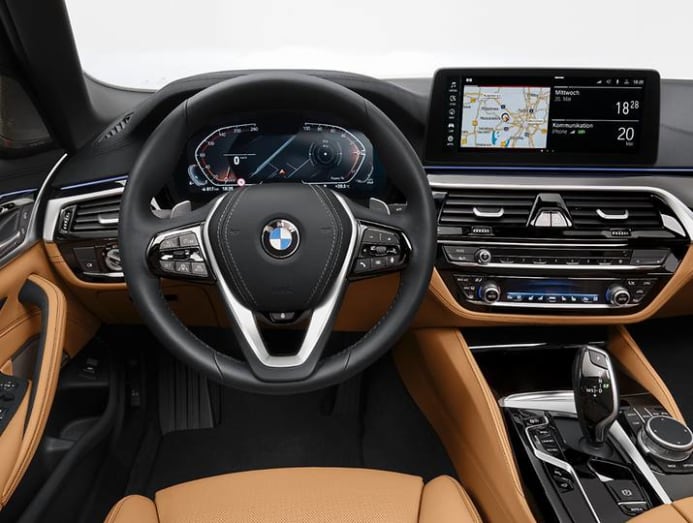 True enough, your relatives and friends probably won't be able to tell the pre- and post-facelift versions of the 5 Series apart, but that's not a bad thing. It still has as much road presence as before, though now even more so with its slimmer, "angrier"-looking headlights and an interior that's more plush and well-equipped than before.
But frankly, the 5 Series would have been fine without all those improvements, given how it's quite possibly the most rounded, most complete model in the modern era. It's not often we say this, but the 5 Series wants for nothing, and quite simply, it's the one to beat in its segment.
LAMBORGHINI HURACAN EVO RWD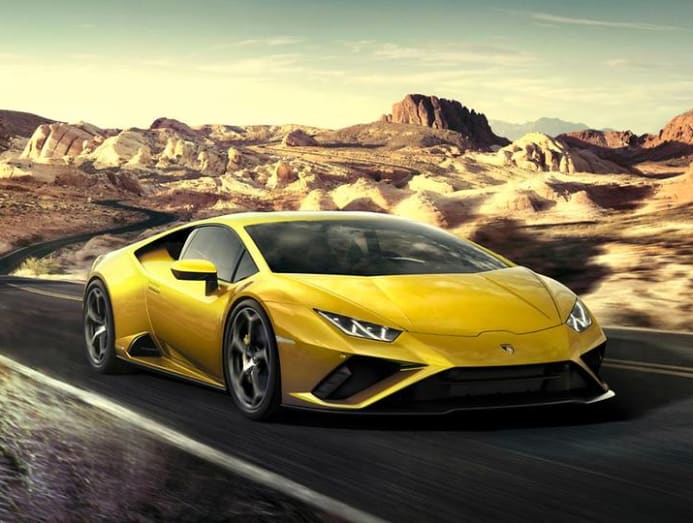 There's nothing like showing up to a Chinese New Year gathering in a new car, all the better to tell your friends and family that you've made it. So, with that in mind, showing up to said gatherings in a new Lamborghini must be even sweeter still.
It's also a very valuable bonus that if the aforementioned Lamborghini was the Huracan Evo RWD (rear-wheel-drive), given that it's currently the most affordable raging bull you can buy today, at a whopping S$160,000 less than the next Huracan variant up. Still, affordability is relative, since it costs S$798,000, and that's before you factor in things like COE and any optional extras.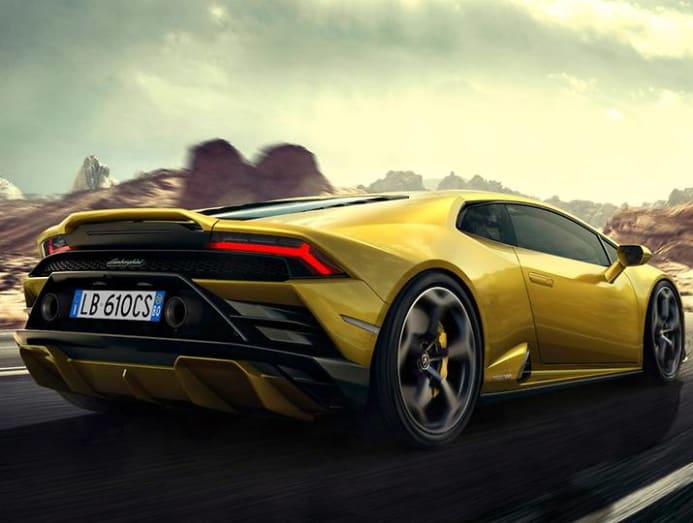 Part of the reason behind that affordability is how the Huracan Evo RWD has 30hp less over its all-wheel-drive stablemate, though with 610hp at its disposal and a 325km/h top speed, one could hardly call it slow.
As a happy coincidence, the deletion of the driven front axle also makes the RWD the most playful, most engaging Huracan Evo around, making it supremely rewarding as a driver's car, to say nothing of how, as with any Lamborghini, it's also a treat to look at.
MERCEDES-AMG GLB 35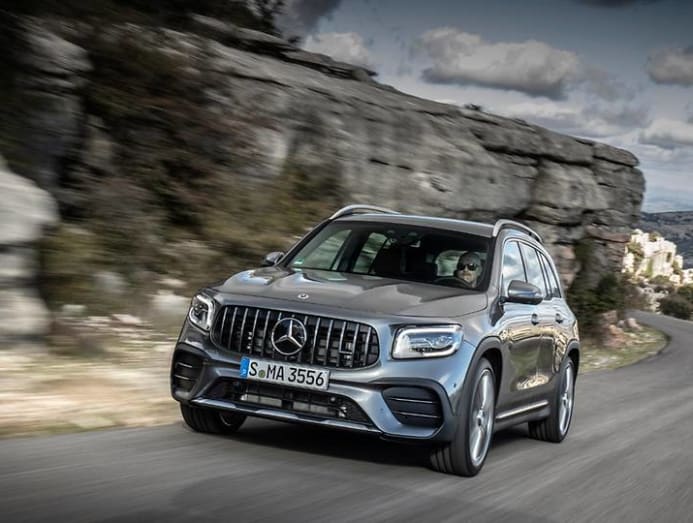 When you make your rounds this Chinese New Year, you want a car that looks the part, obviously, but what you really also shouldn't neglect is one that can haul the brood around, which is where the Mercedes-AMG GLB 35 comes in.
As with all GLBs, it's a compact crossover with a rather appealing, shoe-like silhouette, a quaint little throwback to the now-defunct GLK that Mercedes-Benz was peddling up until 2015. We never got that car here, but what we do have is its spiritual successor, the GLB.
Its party trick is a third row of seats that seat two and fold away when not in use, granting the GLB either seven-seater capabilities or space for up to 1,805 litres of cargo. The fact that the GLB 35's boxy lines make it look bigger than it actually is doesn't hurt its case either.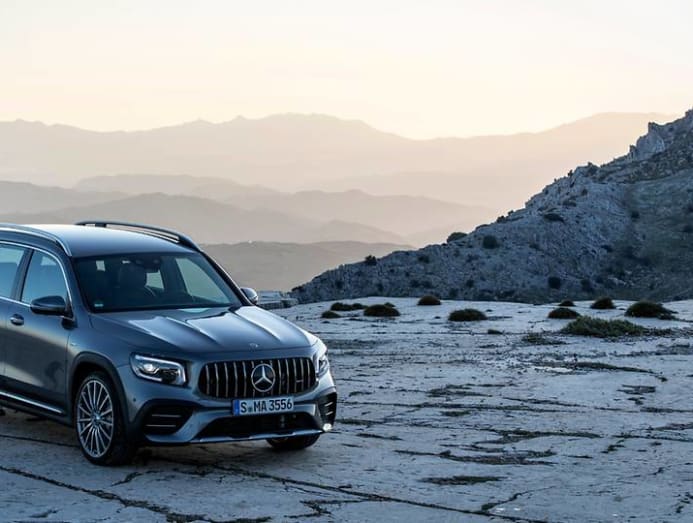 The extra sweetener is if you plump for the GLB 35, which at S$246,888 represents a healthy premium over the S$180,888 base GLB 180, but you do get a butch bodykit, two-tone 19-inch wheels and a beefy 306hp engine.
PORSCHE TAYCAN 4S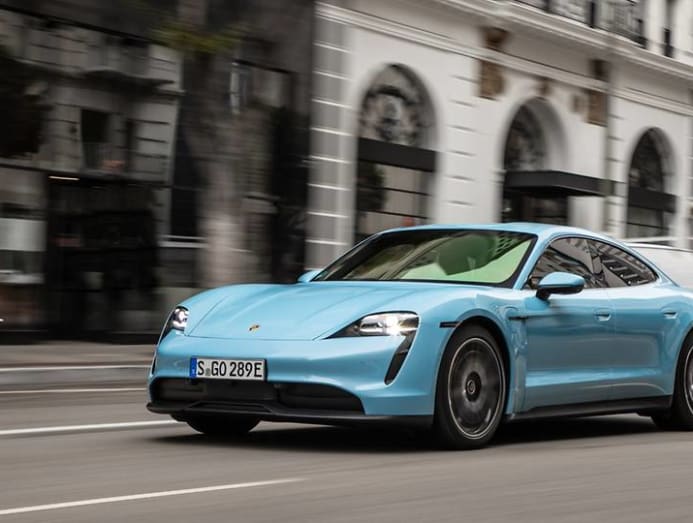 The mere notion of Porsche making an electric car would be about as galling to any purist as, say, the notion of a Porsche SUV. But we all know how much of a success the Macan and Cayenne SUVs are, both commercially and in the handling stakes, proving that Porsche will somehow work their magic even on the unlikeliest of vehicles.
Work their magic they have with the Taycan, and it's not just about the speed it possesses, which is considerable, to say the least. The Taycan 4S nominally sits in the middle of the lineup, bookended by the base model Taycan with its 408hp and the monstrous 761hp Taycan Turbo S.
No middle child syndrome here, because the acceleration and sheer point-to-point pace of the Taycan 4S with its 490hp is almost otherworldly. It doesn't just deliver its thrust with neck-snapping brutality, there's a bottomless feel to its reserves.
Add to that how it will gamely perform duty as a large, plush luxury saloon, or a razor-sharp sports car, and you begin to wonder how Porsche has done it. The Taycan is an absolute triumph, and if any purists say otherwise, well, it's just because they haven't driven it yet.