Crash Landing On You: The best fashion moments from the hit Korean drama
The mega-hit Korean drama Crash Landing On You may have ended, but we can't get our minds off the stunning fashion ensembles we saw onscreen. CNA Luxury rounds up the most memorable looks from the show.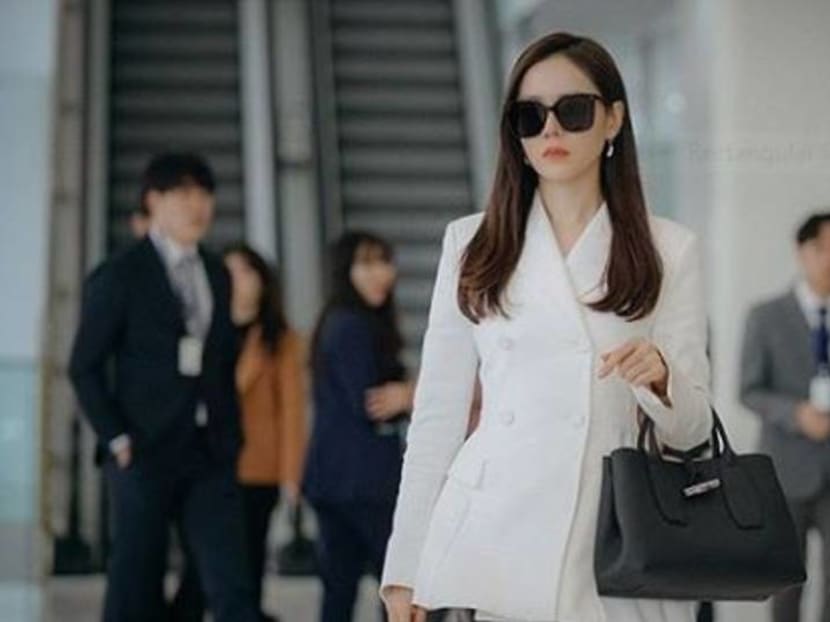 If you've finished watching popular K-drama Crash Landing On You on Netflix, chances are, you're experiencing some kind of withdrawal symptoms. With an endearing narrative, tear-jerking moments and heart-fluttering romance, every episode was a rollercoaster of emotions.
Just as intriguing as the storyline was the characters' wardrobe, in particular that of highly-successful businesswoman, Yoon Se Ri, played by actress Son Ye Jin. Despite being born to a wealthy household, Se Ri charts her own path away from the family by setting up her own fashion business, Seri's Choice.
Throughout the series, viewers are treated to the fashion mogul's impeccable style ensembles. We round up our favourite looks from the show.
POWER SUIT
In a shopping scene where Se Ri splurged on outfits for love interest Ri Jeong Hyeok, the CEO was dressed to impress. While giving Jeong Hyeok a makeover, Se Ri wore a cotton and wool jacket from Chanel. Finishing off the look was an embroidered Georgette crepe scarf, also from Chanel.
CASUAL CHIC
Even when she's dressed down, Se Ri manages to stay effortlessly chic. In this scene in Switzerland, years before Se Ri and Jeong Hyeok's fateful meeting in North Korea, Se Ri is seen in a cosy knit sweater pulled over a shirt, both from Celine. She paired the outfit with a pleated skirt and Celine tweed sling purse.
FLORAL FANTASY
Throughout the series, Se Ri was dressed in several feminine floral looks. Our favourite has got to be this long-sleeved, floral printed stretch silk dress from Dolce & Gabbana. In this scene, Se Ri is also seen carrying an elegant black crocodile-effect handbag from Miu Miu.
POP OF COLOUR
Who would have thought that an all-yellow outfit could work so well? In this romantic scene where Se Ri and Captain Ri are strolling in the rain, the heiress was clad in a yellow mohair-blend blazer over a yellow wool turtleneck sweater with a mohair-blend mini skirt, all from Max Mara. Even her shoes were yellow too.
PRINTS AND PLEATS
While we've fallen in love with Se Ri's show stopping looks, we have to give credit to the styling of North Korean department store heiress, Seo Dan. In this scene, Seo Dan elevates airport style in head-to-toe Valentino. She wore a white trench coat over a Camellia-print silk blouse and pleated maxi skirt, with a red Valentino V-Sling bag slung over her shoulder.