Here's why collectors are snapping up vintage Japanese performance cars
Remember the classic Mazda RX-7s and Honda Integras from the 90s? Well, they and their Nipponese brethren are now piquing tremendous interest from car collectors. Here are six of the decade's most storied icons.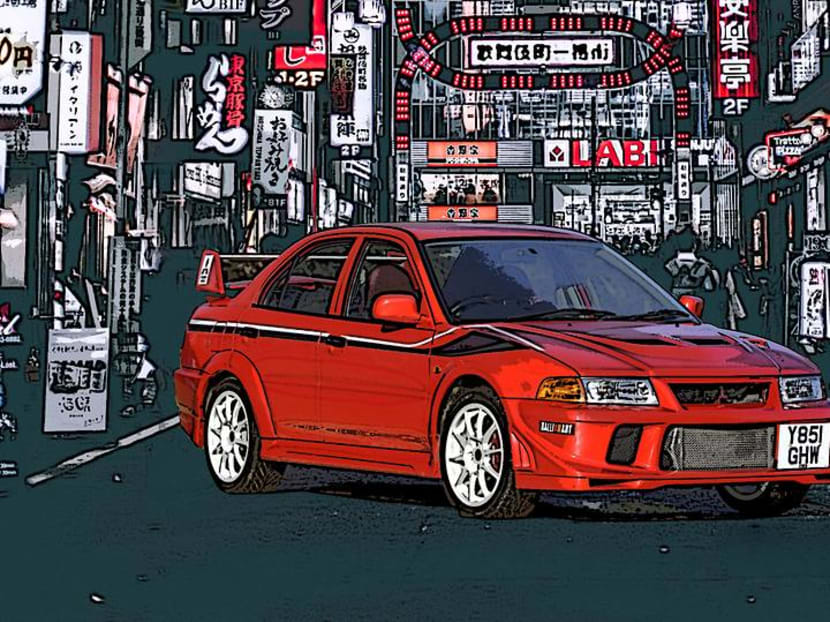 It's no secret that the market for classic cars right now is absolutely red-hot. The current record holder for most expensive car sold at auction belongs to the Ferrari 250 GTO at US$48.4 million (S$66 million), and the value of pre-1997 air-cooled Porsche 911s has risen a whopping 683 per cent in just 13 years.
But while interest in classic Ferraris, Porsches and other exotics have always been high, collectors have been turning their eyes (and their wallets) toward Japanese performance cars, particularly ones from the 1990s and late 1980s.
An extremely low-mileage Honda Integra Type R from 1997 was auctioned for US$63,800 last year, around triple what it cost when it was new two decades ago.
And the reasons for the market pivoting toward modern Japanese classics are multiple. Perhaps a big one is prosaic – according to US import laws, a used car can only be brought into the country at the 25-year mark, which makes such cars a prime target for one of the world's largest car-buying markets.
Or perhaps the 1990s was the golden age of the Japanese performance car. Flush with cash from the bubble years of the 1980s and before the harsh reality of the so-called Lost Decade fully hit, Japanese carmakers built ever-crazier machines that were great for their brand image, but didn't make much economic sense.
That was buoyed by popular media such as the Initial D animated series, Gran Turismo video games, and the Fast and Furious movie franchise. Cars made during this era were also the last ones made under the "gentleman's agreement", where manufacturers were bound by an informal – and never strictly enforced – pact stipulating all their products had a maximum power rating of 280hp.
But perhaps the biggest reason is nostalgia. Motoring enthusiasts in their 30s and 40s bred on a steady diet of all the above have now reached an age where they can splurge on cars that made up their teenage fantasies.
While some of the cars below remain extreme rarities in Singapore (and consequently, astronomically priced if/when they do come up for sale), were exported once their first 10-year COE ran out, or never even made it here, they still remain objects of lust for many.
They're called hero cars for a reason, aren't they?
HONDA
INTEGRA TYPE R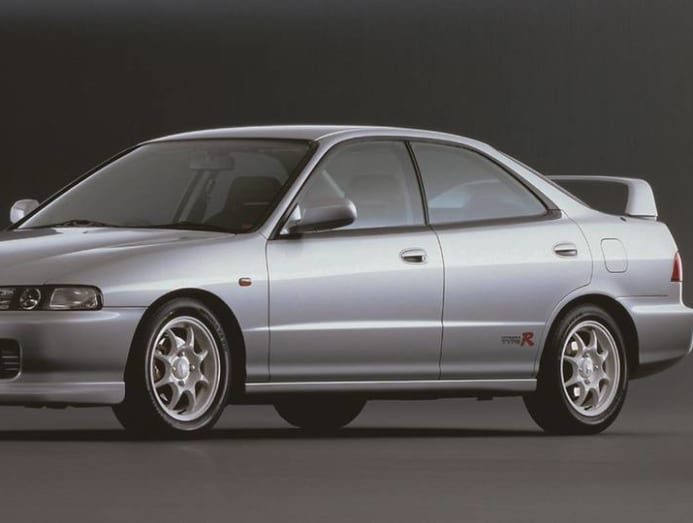 Back in the halcyon days of the 1990s, Honda's performance cars bearing the hallowed Type R badge were famous for two things: low weight and screaming naturally-aspirated engines. Traits that the first-generation Integra Type R had in spades.
It had a kerb weight of just over 1.1-tonnes and a tiny 1.8-litre motor that could rev to nearly 9,000rpm, and said engine had an output of 200hp. The last point is most of note, as back in the day, power outputs of over 100hp per litre of engine displacement was the sole purview of thoroughbred sports cars.
However, the biggest secret of its cult appeal is how it's widely regarded as one of the best front-wheel-drive coupes ever made, a result of Honda levelling all its expertise in Formula One racing at a road car.
MAZDA
RX-7 SPIRIT R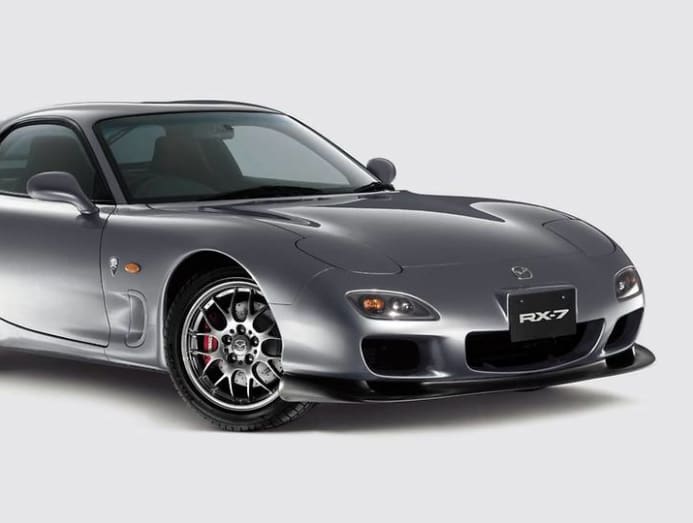 All of Japan's carmakers made ambitious, crazy cars during the glory days of the bubble economy, but perhaps none more crazy or more ambitious than Mazda. Always one of the smaller Japanese manufacturers, Mazda launched, among other things, the AZ-1 – a gullwing-door subcompact sports car – and Amati, a luxury sub-brand to compete with Toyota's own Lexus.
Then there was this, the most storied of all Mazdas from that decade: The RX-7. Its rotary engine featured a fiendishly complex twin-turbocharged system that produced 255hp when it made its debut in 1992 and by the time its production ended in 2002, had 280hp (in line with the aforementioned gentleman's agreement).
The Spirit R is the last and arguably the most desirable of the myriad RX-7 variants produced, with 1,500 individually numbered units made. A sort of 'greatest hits' model, the Spirit R combined all the best bits of all previous special-edition RX-7s including lower weight, bigger brakes and special interior trim. Oh, and that gorgeous, timeless styling.
MITSUBISHI
LANCER EVOLUTION VI TOMMI MAKINEN EDITION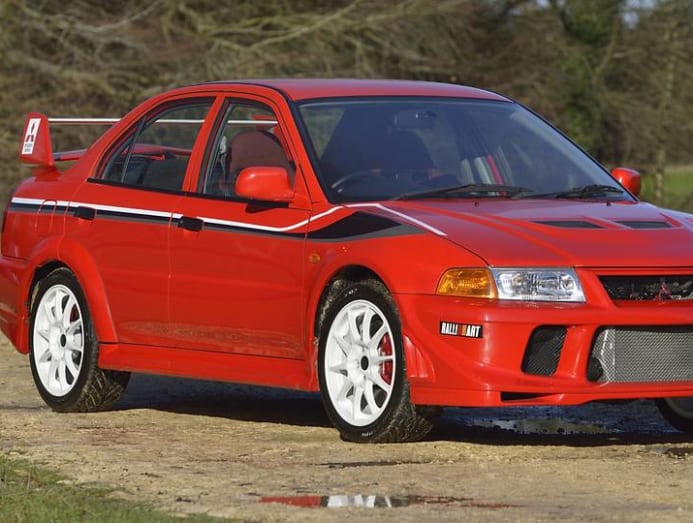 Mitsubishi in the 1990s was a far cry from Mitsubishi in 2019, absorbed by the Renault-Nissan Alliance and implicated in a fuel economy cheating scandal a few years ago. But two decades ago, its cars were going great guns in the World Rally Championship with Subaru, effectively reducing the series to a two-horse race.
And the car at the spearhead of that was the Lancer Evolution, of which there were 10 model generations from 1992 to 2016, excluding special-edition models. As with its rallying arch-rival the Subaru Impreza WRX, the approach was deceptively simple. Take an otherwise ordinary four-door saloon and beef it up with a turbocharged engine, all-wheel-drive and uprated suspension.
The result was an affordable, accessible and easily tuneable performance to rival even the best Italian/German sports cars, much to the delight of ah bengs everywhere. This particular Evo is arguably the most special of the lot, built to celebrate Finnish racer Tommi Makinen's fourth rally championship title in a Lancer Evolution.
NISSAN
SKYLINE GT-R R34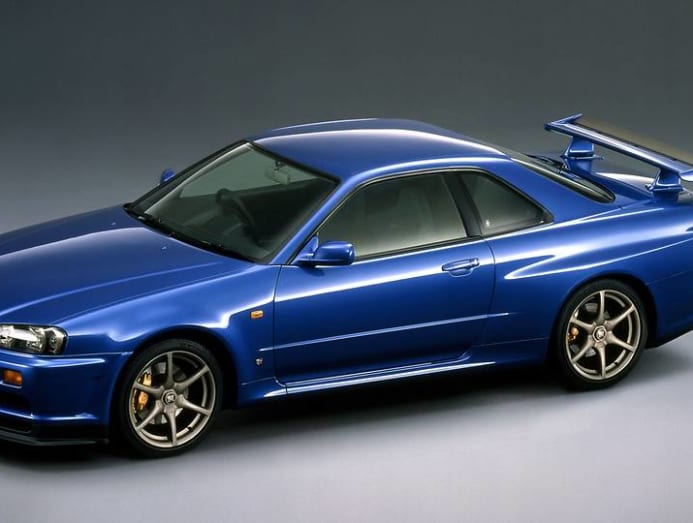 By the time the fifth-generation Nissan Skyline GT-R rolled onto the scene in 1999, it was widely acknowledged that the "gentleman's agreement" was just so many words. In the words of a journalist at the time, he said that if it really had just 280hp, he would eat his notebook.
And it's not hard to see why. It had a 2.6-litre twin-turbo, six-cylinder engine introduced to the model a decade prior and in that time, had gained a fearsome reputation in motor racing. The Skyline GT-R of the 1990s also developed a reputation for being more than up to equalling the car it was benchmarked against, the cybernetically enhanced supercar that is the Porsche 911 Turbo.
The Skyline GT-R had an electronically controlled all-wheel-drive system and all-wheel-steering (providing greater agility for the big two-door) and in keeping with that theme, the R34-generation car had a central display screen with graphics designed by Polyphony Digital. If you're thinking that name sounds familiar, it should. The company were the people behind the Gran Turismo video game series.
SUBARU
IMPREZA 22B STI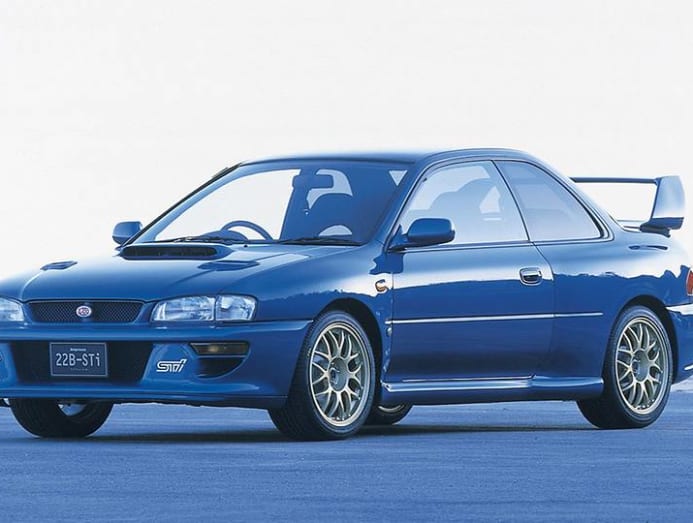 To celebrate Subaru's 40th birthday, the 10th anniversary of its in-house performance arm STI and its third manufacturer's championship win on the trot in the World Rally Championship, Subaru built the 22B STI in 1998.
And it was a special thing, indeed. A host of improvements were made, most notably a widebody, 2.2-litre engine (regular WRXs had 2-litre engines), and gold wheels all unique to the 22B STI. All those measures alone would have made it an instant hit and stand out from the crowd of boy-racer wannabe WRXs, but the 22B STI did have one more ace up its sleeve.
Only 424 were ever made, and while it commanded a princely sum of GBP40,000 (around S$107,500 in 1998) when it was new, prices for the 22B STI these days, in the unlikely event one should pop up for sale, are hovering just over the GBP100,000 mark.
TOYOTA
SUPRA
Perhaps the only thing greater than the fourth-generation Supra's 3-litre twin-turbo engine and its legendarily bulletproof, overbuilt nature (big power gains with minimal strengthening needed) is its ability to inspire cultish fervour among its fans.
It could have been a very orange example's starring role in the first Fast & Furious movie, its relatively low price (for its performance) when it was new, or its supercar-bashing engine performance. But all we know is, the Supra is now a bona fide appreciating asset.
A Toyota Supra from 1994 was auctioned off by RM Sotheby's in March for a record US$173,600. And just a couple of months prior, US$121,000 paid for a mint condition example. Could Supra prices breach the US$200,000 mark? Well, we're not betting against it. The fifth-generation model has just been released after 17 long years, and with general sentiment toward that being disappointment, prices for the fourth-generation Supra should only go up.