Attending a swanky black-tie event? These are the best fragrances to wear
'Tis the season to smell as alluring as you look as you party-hop from one gala dinner to another.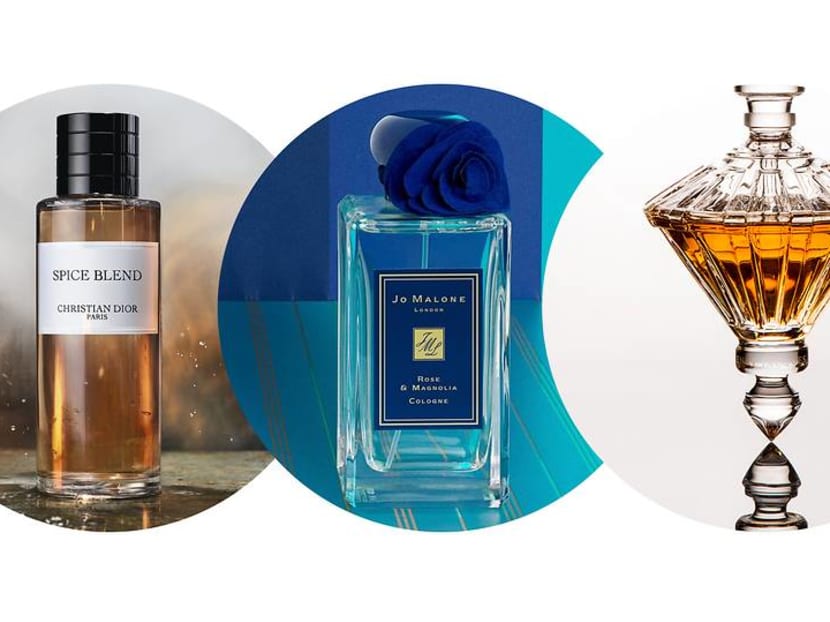 You've chosen the perfect outfit, made a trip to the hair salon and sorted out your makeup. (Yes, it is socially acceptable for men to use a little concealer and foundation for a complexion boost.) Now, it's time for the finishing touch – your fragrance.
Instead of your regular signature scent, this is a good opportunity to experiment and spritz on a perfume with some added oomph to complement your black-tie outfit.
"Choose a scent that will bring out your confidence, sophistication and sensuality to leave an unforgettable impression," said Stacia Chua, a trainer from beauty retailer Luxasia, which owns multi-label fine fragrance and beauty boutique Escentials. "Wear a different perfume that brings out a different, more mysterious side."
Interesting olfactive notes to look out for when picking a more "formal" perfume include powdery notes like musk and iris, resinous notes like oud and amber, and woody notes like sandalwood, vetiver and leather, Chua added.
While it used to be a rule that lighter, floral scents are for daywear and heavier notes are for nighttime, these guidelines no longer apply today. Instead, perfume experts say that it is more important that the wearer chooses a fragrance that he or she personally loves.
It is also helpful to choose a perfume depending on the event you are attending. "Denser scents might be preferred if you're on a night out with a crowd, while some prefer to tone down for intimate dinners. Most importantly, you want something that doesn't overwhelm, but makes people want to be near you," said a spokesman from French haute parfumerie Henry Jacques.   
The method of perfume application matters too. Spritz your perfume on your pulse points of your wrists, elbows, knees and neck as this is where your skin is warmest, so the perfume will last longer. Alternatively, you can also spray your fragrance on a scarf or mist your hair with the same scent. Then, wait for the compliments to roll in.
Here are this season's most alluring scents for late night glamour.
FOR HIM
D.S. & DURGA NOTORIOUS OUD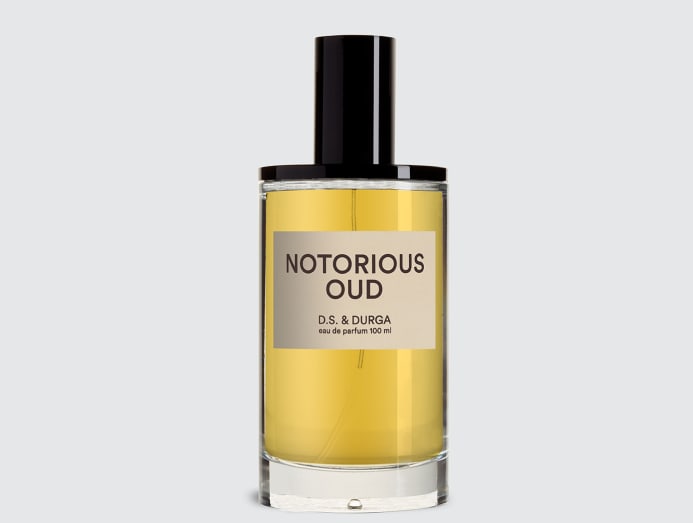 Exude raffish charm with this exotic fragrance by indie Brooklyn-based perfume house D.S. & Durga. It comprises an enticing blend of Indonesian oud, North African papyrus, Afghani saffron and Bulgarian rose that is mildly spicy, somewhat unexpected and absolutely intoxicating all at once. Available exclusively at escentials, this fragrance is perfect for the modern man-about-town who isn't afraid to make a grand entrance when he steps into a room.
Available at escentials
HENRY JACQUES LES TOUPIES NO. 81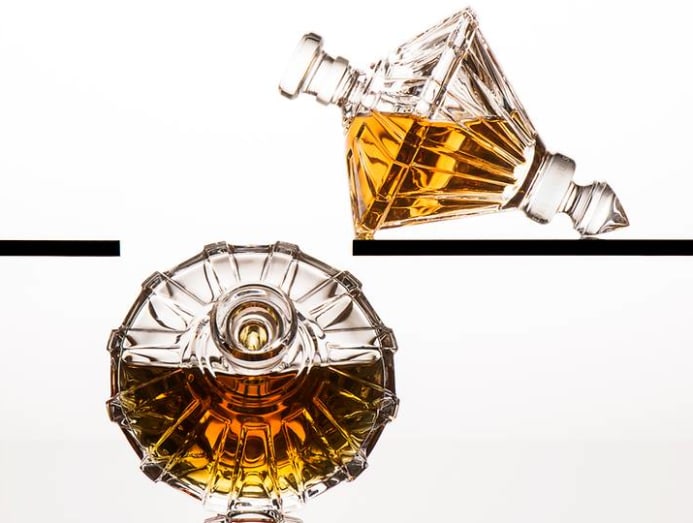 Known for decades as a bespoke perfume house, the French label now has a series of ready-to-wear fragrances available for retail. One of its latest creations is No. 81 which opens with fresh bergamot and grapefruit and deepens through layers of smoke and wood with subtly spicy notes of ginger and tonka bean.
What's even more unique is that this perfume has a complementary scent for her, so if you are going out with a plus one, this might just be the most no-brainer way of ensuring your fragrances do not clash.
Available at Henry Jacques
MAISON CHRISTIAN DIOR SPICE BLEND
Warm and spicy, this unisex fragrance by Maison Christian Dior leans towards the masculine with its rum absolute note blended with a delightful mix of Madagascan black pepper, Russian coriander, Chinese cinnamon and ginger essence. The result – it smells like an aromatic spirit-forward cocktail expertly mixed to ensure a balance of notes and flavours. Just remember, you can wear it, not drink it.
Available at Dior
FOR HER
ETHAN K MYSTICAL NATURE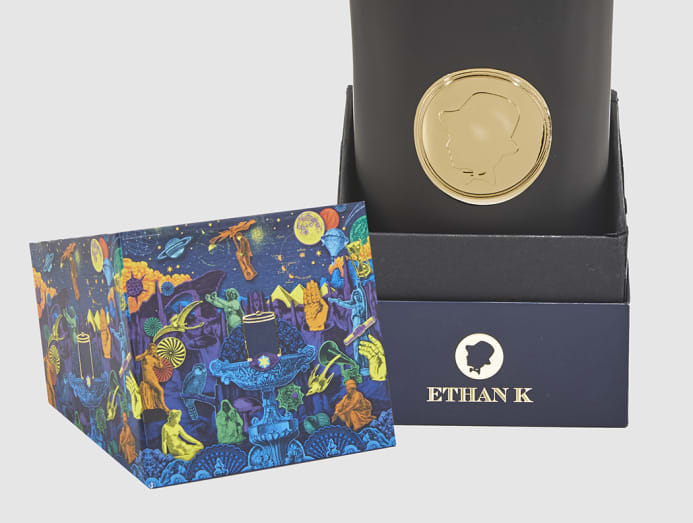 Singapore-born bespoke handbag designer Ethan Koh makes his first foray into luxury fragrances with a series of four perfumes. A standout is Mystical Nature, which folds in lush notes of leather to evoke the scent of a luxury handbag. Ozone, lavender, black pepper and amber round off the perfume. There's also a matching scented candle featuring lids topped with a semi-precious stone ornament – the designer's signature jewelled clasp for his bags. Light a candle while you're getting ready for your big night to perfectly set the mood, then spritz the scent generously on your way out.
Available at Ethan K
JO MALONE LONDON ROSE & MAGNOLIA COLOGNE
This sensual floral can be described as a decadent bouquet of luminous magnolia and sweet Rose de Mai petals, warmed by the spicy opulence of Rose Damascena. It is captivating enough when worn on its own, but if you would like to keep to the brand's ethos of scent-layering to create a unique aroma, we think pairing this with the smoky woods of Bronze Wood & Leather will create a delightful contrast.
Available at Jo Malone
MAISON FRANCIS KURKDJIAN GENTLE FLUIDITY GOLD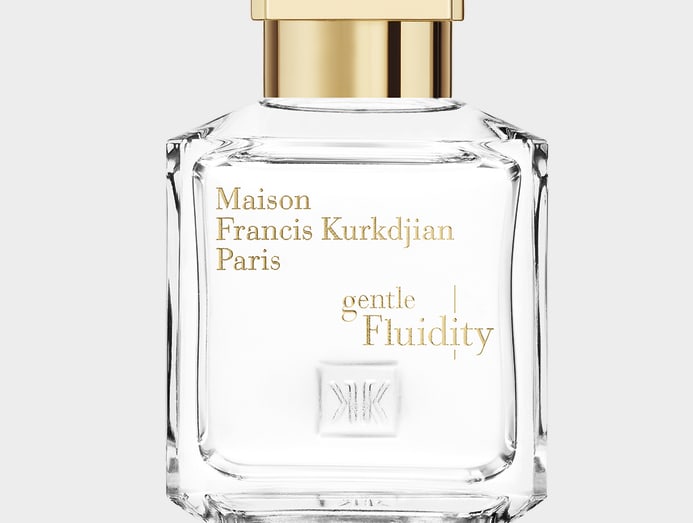 Trust avant garde perfumer Francis Kurkdjian to continue to challenge outdated notions of what a fragrance is with his latest creation Gentle Fluidity. The maestro created two entirely different perfumes with the exact same 49 ingredients – simply by varying the proportion of the ingredients used. Mind blown! For a swanky night out, wear gentle Fluidity (the gold bottle, pictured), which features coriander seed essence and a liberal dose of musk and vanilla. The gourmand notes leave a long lingering trail that's irresistible to those in your wake. In contrast, Gentle fluidity (the silver bottle) is heavy on nutmeg and ambery woods with a fresh juniper berry essence.
Available at escentials