From budgie smugglers to modern boardies: The hottest men's swim gear now
Whether you're by the beach or in the pool, raise temperatures everywhere you go.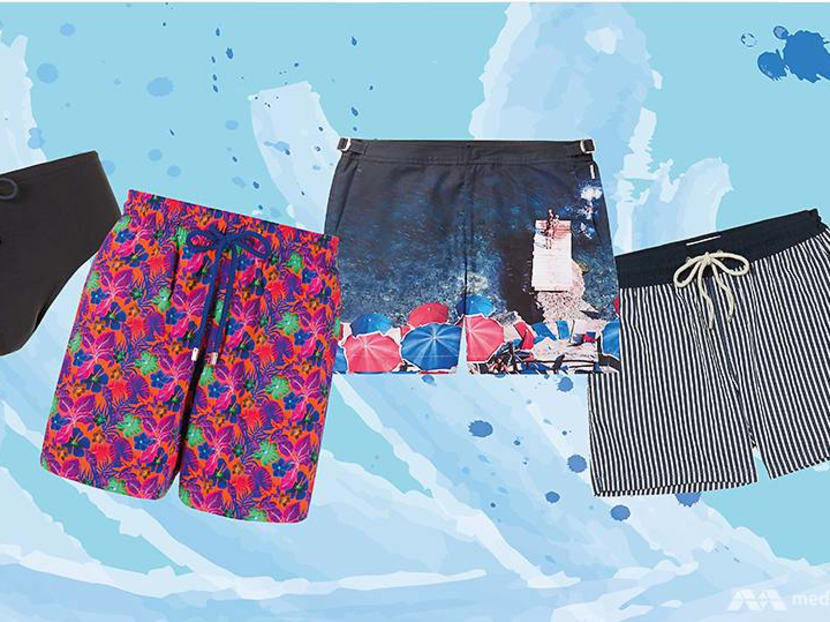 Who can forget the moment Daniel Craig's James Bond emerged from the waters of the Bahamas, kitted out in a pair of tiny blue swim trunks? Thirteen years on, that pivotal scene in Casino Royale is perhaps what people remember most about Craig's turn as the super-spy. If there's anything Craig's stint as Bond taught us, it's that you can change the world without fancy suits or gadgets – just the right swimwear will do. With that in mind, check out these options that'll definitely make a splash the next time you're at the pool. 
THE SWIM TRUNKS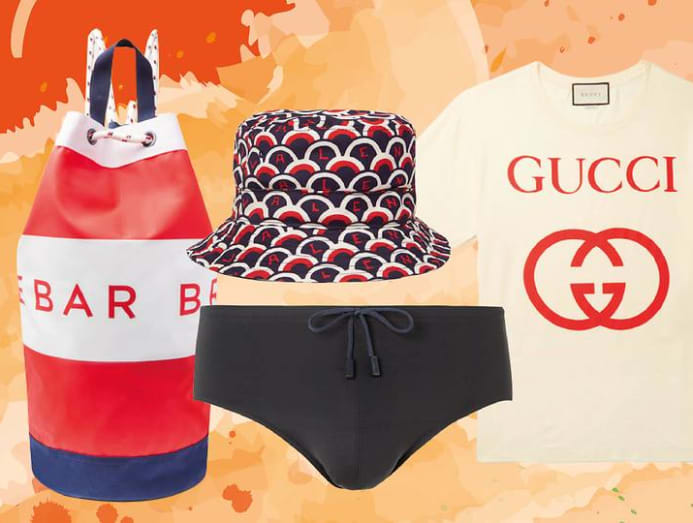 The jury's still out on whether men should be parading around in their Speedos, but brands such as Versace and Dsquared2 have made a convincing case for the swimwear by including variations of it in their runway line-up. Joining the fray is Simon Porte Jacquemus, who matched his interpretations with rakish robes and hoodies at his debut spring/summer 2019 menswear show. If the classic triangular brief trunk isn't up your alley, then consider the more modest boxer-brief version in sophisticated hues such as olive green and navy blue.
Tip 
We're sorry lads. You might want to spend more time at the gym if you haven't already – the trunk's best accessory is a killer bod.
THE SWIM SHORTS
Today's swim shorts have evolved from a poolside essential to a fashionable wardrobe staple that's perfect for all your casual, off-duty looks. Cut slim for a flattering fit and often constructed from a quick-drying material, the shorts can now be worn in and out of the pool. Whether you are a minimalist with a penchant for the understated, or a sartorial daredevil with a taste for the eclectic, brands have rolled out a comprehensive selection of swim shorts to suit every taste.
Sail Away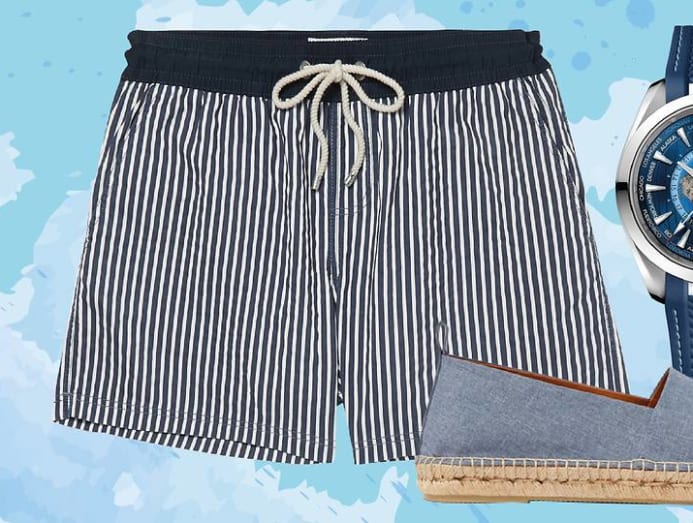 There's something about wearing nautical stripes for summer that feels just right. Maybe it's the way the bands perfectly capture the spirit of the season. Rendered on a pair of swim shorts, the stripes lend exceptional flair to your bearing.
Tip 
Neutral tones bring out the timelessness of the stripes.

Through The Lens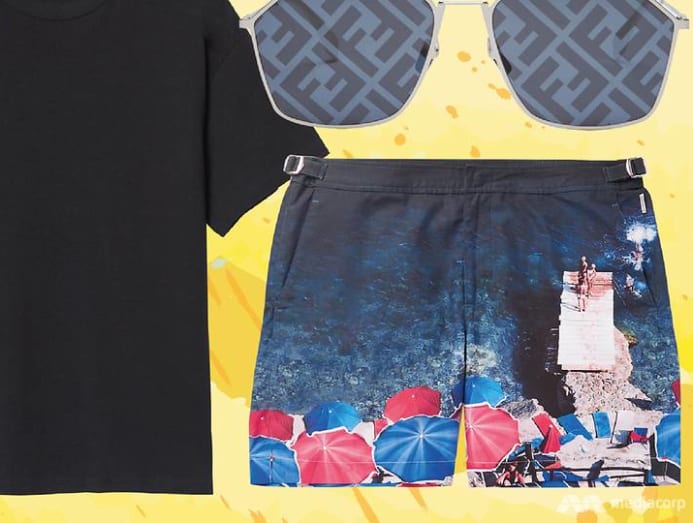 Who needs a souvenir when you can literally wear your favourite holiday snapshot on you? Swim shorts decorated with vibrant imagery give picture-perfect a whole new meaning.
Tip 
Let the shorts do all the walking when you pair it with a solid-hued T-shirt or polo tee.

Shape Shifter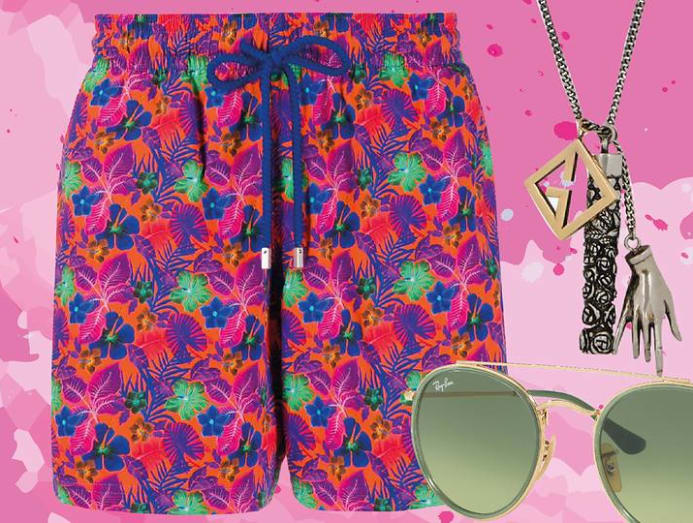 From resplendent florals to retro checks, a pair of graphic swim shorts instantly commands attention. Take things up a notch when you match the shorts with a camp collar shirt in a clashing print.
Tip 
Don't forget to accessorise – complete the outfit with a handsome necklace.