Electric dreams and SUV boomtown: The hottest motoring trends of 2019
From electric cars hitting the mainstream, to hydrogen making a (possible) comeback, and retro becoming cool (yet again), we look back at the biggest automotive newsmakers of 2019.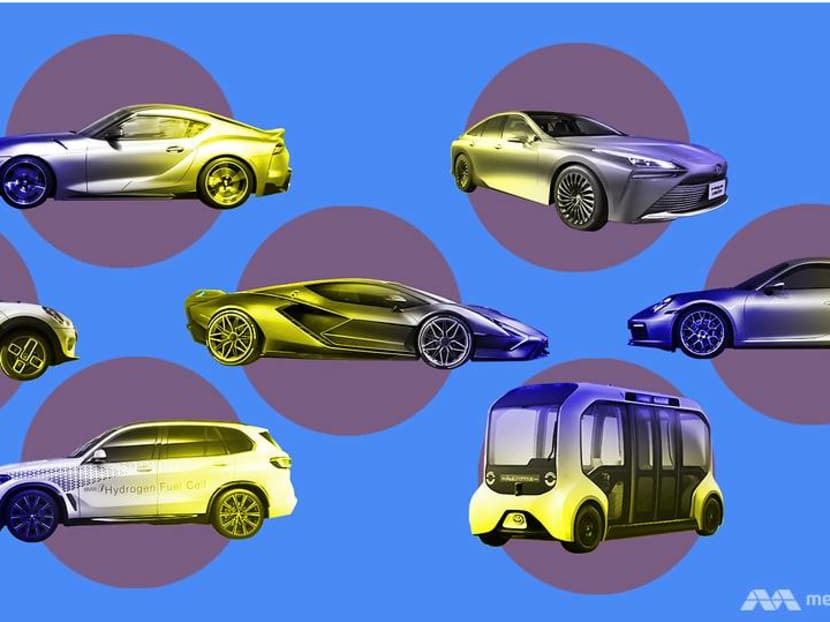 The year that has just gone has seen some fairly seismic changes in the car world. To start with, we are now fully living in a post-Dieselgate world. As of two months ago, cars tested under the old NEDC (New European Driving Cycle) emissions/fuel economy cycle are no longer allowed to be sold, with those old protocols replaced by the WLTP (Worldwide Harmonised Light Vehicle Test Procedure).
In addition to that, the EU's new emissions regulations are looming. By 2020, 95 percent of new cars sold by auto manufacturers must emit no more than 95g/km of CO2 (tested under WLTP standards, of course). By the end of 2020, all new cars sold must comply with that 95g/km average.
Suffice it to say, the penalties for not meeting those emissions are severe, with many analysts estimating fines well in excess of €30 billion (S$45 billion), going by today's average fleet emissions numbers.
The knock-on effect of all that is how carmakers have been fast-tracking their plans for electrification in the past couple of years, which brings us neatly to what is unarguably the biggest automotive trend of 2019...
ELECTRIC DREAMS COME TRUE
Tesla has gone virtually unchallenged in the premium EV (electric vehicle) space for the better part of a decade, but all that changed in 2019. The Jaguar I-Pace has enjoyed its first full year of sales in Singapore, the long-awaited Audi e-tron will be making its debut at the Singapore Motor Show next month and Tesla's biggest rival of all, the Porsche Taycan was unveiled at a gala event here in November.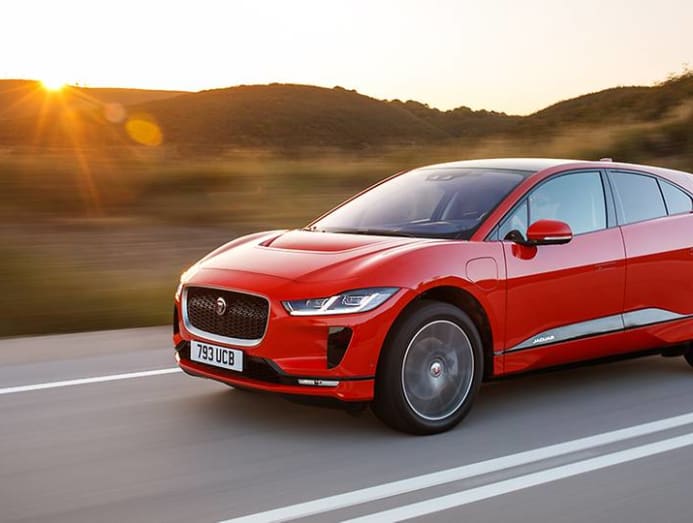 In 2020, there's the Audi e-tron Sportback (fraternal twin to the aforementioned e-tron) incoming, BMW will be launching the iX3, a fully-electric version of its X3 mid-sized SUV and there's also the Mini E. And it's only a matter of time before Aston Martin gets in on the act with cars sold under its all-electric Lagonda sub-brand.
However, whether these cars will be successful here is a bit of a bigger question mark, though not for want of public charging infrastructure, as over 1,000 are set to come online by 2020. No, the biggest hurdle will come in how their annual road tax payable, which is based on an EV's kW power output.
In the case of the Audi e-tron, that will cost owners S$5,076 annually, and if you step up to something more powerful like the absolutely gob-smacking 560kW Porsche Taycan Turbo S, you could be looking at an equally gob-smacking yearly road tax premium of S$12,458. Compare that to the Rolls-Royce Cullinan, with its monster 6,749cc V8 petrol engine, which attracts a comparatively paltry road tax bill of S$8,250.
Once upon a time, before the advancement of battery technology made EVs a viable long-distance option, hydrogen FCVs (fuel cell vehicles) were touted as the future. Technically, FCVs count as EVs too, running on an electric motor, but instead of drawing power from a bank of batteries, it uses stored hydrogen gas combined with atmospheric air to generate electricity.
And the concept certainly is alluring. The convenience of being able to quickly gas it up as you would a conventional vehicle with the eco-friendliness of a battery-powered EV. The only thing that comes out of an FCV's tailpipe is harmless water vapour, because hydrogen and oxygen combined is H2O.
Thing is, the industry got sidetracked for a bit, first by diesels and now by EVs, but now it seems hydrogen is ready to make a comeback. Yes, we know BMW had a hydrogen-powered 7 Series as far back as 2005, but it's been all quiet on the hydrogen front until several months ago, when BMW unveiled an X5-based FCV at the Frankfurt Motor Show.
Elsewhere, Mercedes-Benz has had a GLC-based FCV/EV hybrid for a year now, and Audi is also set to intensify its development of FCVs, possibly under the h-tron appellation, of which the technology will no doubt also be shared across the expansive VW Group.
However, they have all been beaten to the punch by the Japanese, who perhaps are no doubt experiencing no small measure of schadenfreude that the great diesel experiment has gone so wrong for the Europeans. Honda has had the Clarity on public roads since 2008 and Toyota has just revealed the second-generation Mirai in near-production "concept" guise.
But don't hold your breath about hydrogen making it big here, at least for the time being. There are currently no plans to build any FCV-friendly infrastructure here, and even as late as June this year, the LTA has just only put up a tender for a feasibility study.
SUV BOOMTOWN
If there was one automotive bodystyle that could best characterise the 2010s, it would be the SUV or its chimaera cousin, the hatchback-on-stilts that are more commonly known as crossovers.
Everyone wants in on the fun, including luxury carmakers, and even brands that have traditionally only made sports cars aren't immune to this trend. In the early 2000s, Porsche proved with the Cayenne that not only did people desire such cars, it could be hugely profitable, and today, over two-thirds of the cars it sells are SUVs.
This year saw the local debut of the Lamborghini Urus, and while local sales figures are hard to come by, its global numbers speak for itself. In this first half of 2019, Lamborghini doubled its volume to 4,554 units over the same period in 2018, largely off the back of the 2,693 Urus it delivered.
Just last month, Aston Martin waded into the luxury sporting SUV pool with the DBX, and while it's still too early to say for certain, sales numbers are looking extremely promising, even in Singapore. The DBX's initial local allocation has already been entirely spoken for, with more on the waiting list.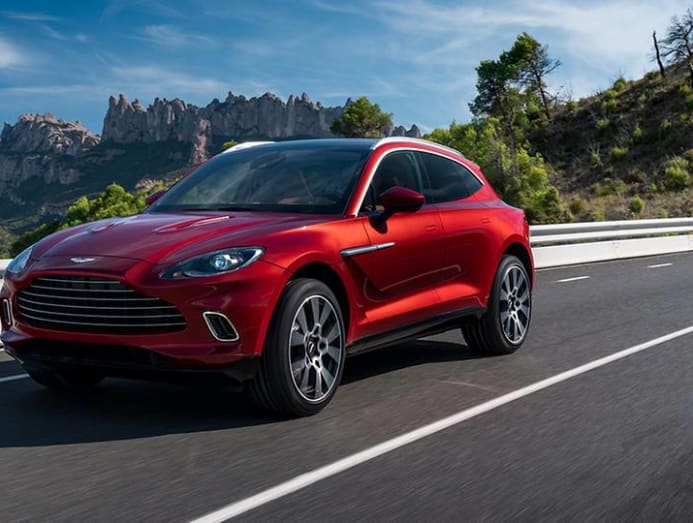 The only conspicuous absentee in the supercar-SUV pantheon is Ferrari, though if you believe the rumours, one will be coming in 2022 and it will be called the Purosangue, Italian for "thoroughbred".
OLD IS NEW AGAIN
Honestly, nostalgia has always been a powerful tool, especially with cars. Automakers constantly tap their incredibly rich history to draw some inspiration to put on their current products.
The most prominent example of which is the Porsche 911, a sports car that has retained its basic shape for nearly 70 years now. The latest, eighth-generation car has a host of styling touches that harken back to models from the 911's glorious past, including its squared-off bonnet and minimalist, straight-edged dashboard design.
Further down south in Italy, Lamborghini has drawn upon a very retro silhouette to grace its very modern hypercar, incidentally its first model to receive hybrid (albeit mild) power, the Sian FKP 37. Yes, ladies and gentlemen, the wedge has finally made a return to Lamborghini. And why not, really. After all, that profile graced some of its most storied cars including the Countach and Diablo.
However, taking things one step further is what Toyota did with the Supra. It resurrected a dormant badge, and not a moment too soon. After two decades away – and languishing in development hell for a good number of those years – Toyota finally has a two-door, rear-wheel-drive sports car to call its own again.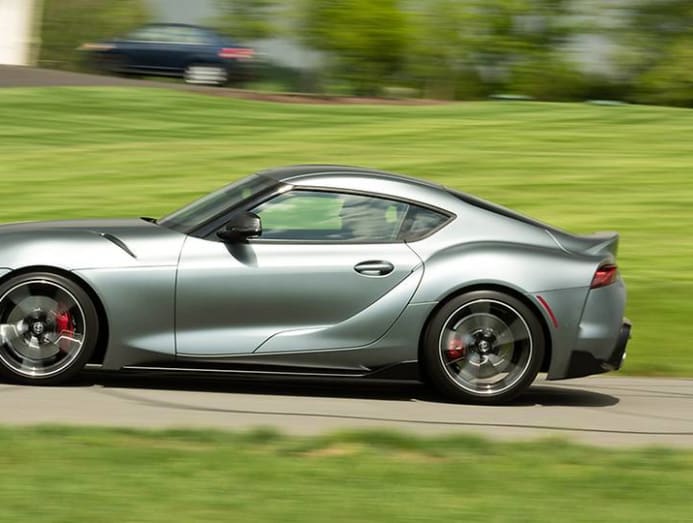 AUTOMONOUS FOR THE PEOPLE
You might not have realised it, but we've been living with autonomous cars for some time now. No, really. Adaptive cruise control systems that set a safe following distance to the vehicle in front, self-parking features, lane-keeping assistants and collision mitigation/avoidance features all fall under the autonomous driving umbrella.
However, what we haven't seen yet is the driverless car of the sort you see in science fiction movies. At least, not outside controlled trial scenarios.
That's all about to change next year at the Olympic Games in Tokyo. Toyota will be providing a fleet of 20 e-palette autonomous minibuses to ferry people around the athlete villages. Granted, the situation in an Olympic village is far from the chaos of a major urban centre and the e-palette shuttles will be limited to 20km/h and with an operator on board to take over in case of emergencies, but still.
The data gleaned from the use of the e-palette minibuses will no doubt be invaluable when the time comes for driverless vehicles to hit the road. If we could hazard a guess, that's probably going to be sooner rather than later.
MOBILITY FOR THE MAAS-ES
Electric cars and driverless ones have been industry buzzwords for some time now, but what about MAAS (Mobility As A Service)? It may not be as sexy as the first two, but it could also bring about sweeping changes to the way we interact with cars.
Again, it's not a new concept, and you might already be more familiar with it than you realise. For instance, Grab, Go-Jek, Uber, Lyft and other ride-hailing apps count as mobility service providers.
Car-sharing platforms such as BlueSG, Audi On Demand and BMW's recently-introduced Access all provide you cars with loan tenures ranging from a few hours to a few months. This, of course, complements existing car leasing companies which typically operate with loan tenures of a year or more.
What is new this year is how carmakers are working with service providers, such as what Toyota has done with Didi Chuxing in China. In addition to leasing cars, the automotive and ride-hailing titans are working to share data, with the promise that city-dwellers will be able to travel smarter and more efficiently.
The other implication of such a tie-up is that in the near future, our relationship to some carmakers could be the same as our relationship with commercial aircraft manufacturers. In that we won't have a relationship with them as such, but with the service providers.
When we fly, we don't talk to Airbus or Boeing, we talk to the airlines. And if MAAS takes off, that could be our future.