From Dior to Fear of God, Birkenstock's latest drops continue to tickle fashionable fancies without sacrificing orthopaedic support
The latest Fear of God and Birkenstock 1774 spring/summer 2023 collections dazzle with minimalist styles, classic silhouettes and fun colours.   
Celebrities from American model Gigi Hadid to social media influencers Kylie and Kendall Jenner are fans of them. Famed Spanish shoe designer Manolo Blahnik gave them the sparkly Sex And The City treatment. Italian fashion house Valentino created siren red and logo-stamped versions, while French maison Dior's zhushed up iterations are dressed in grey felt, leather ankle straps and hand-embroidered flowers.
Birkenstock started off as the nerdy sandal brand you would only wear when running errands or saving lives in emergency rooms. In the past decade, the 249-year-old German brand has been having its sartorial moment in the sun, bolstered further by the chillax trends of the pandemic years.
In 2019, Birkenstock launched 1774 to showcase creative collaborations with top fashion labels, starting with a raw edgy line by American fashion designer Rick Owens and another by Valentino. More collaborations ensued, including New York-based Proenza Schouler's top-stitched, hook-and-loop strapped versions in 2020 and 2021 respectively. Last year, South Korean label Ader Error, Manolo Blahnik and Dior, came up with covetable iterations sporting transparent, futuristic and bejewelled straps.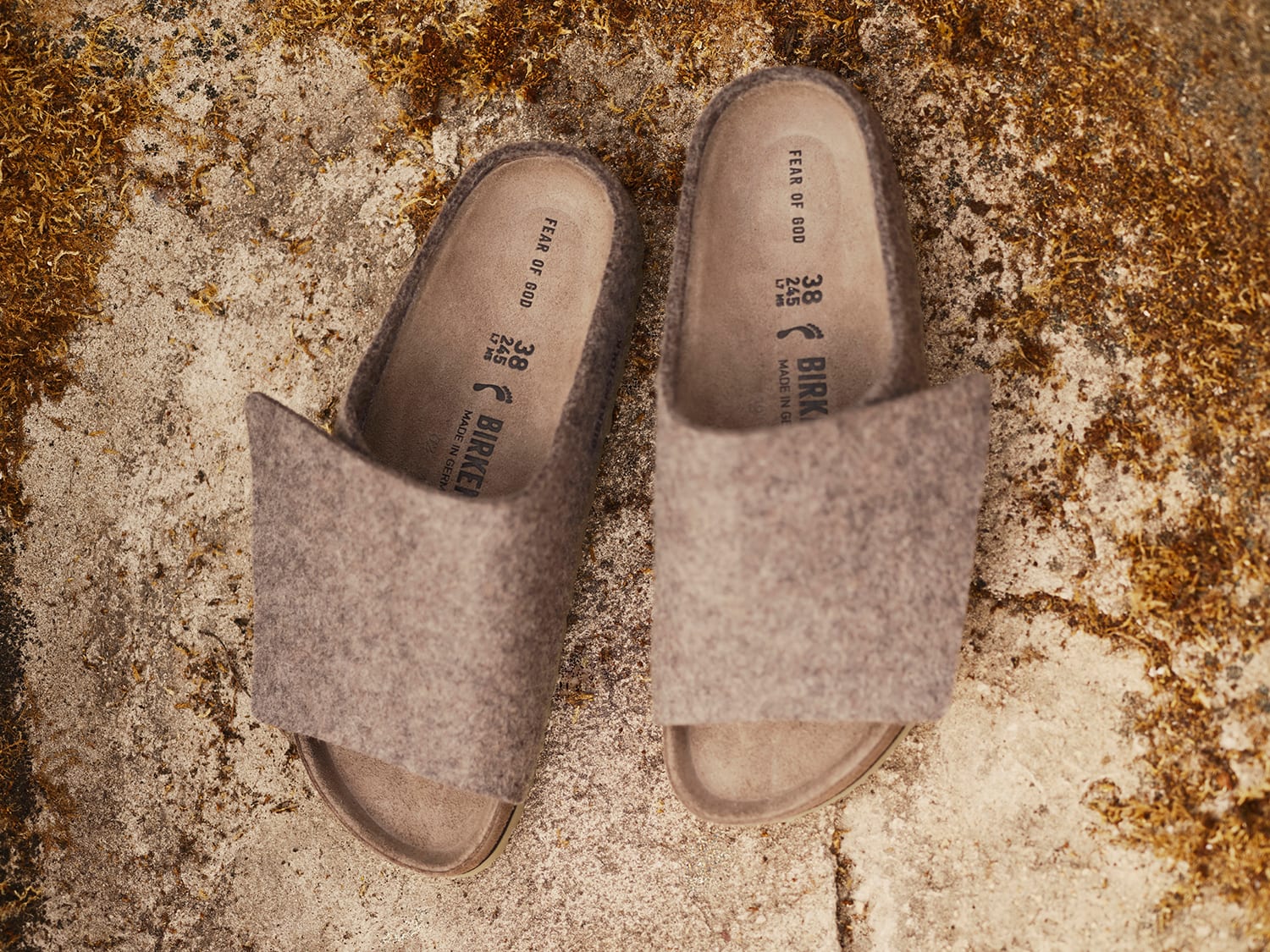 The latest collaboration with Los Angeles-based Fear of God, is a minimalist, wool-felt Los Feliz sandal, a new model named after a LA neighbourhood. For the spring/summer 2023 season, the new 1774 Birkenstock Collection refreshes the classic Arizona, Tokio, Sylt, Florida and Mayari sandals in black, bone, pink as well as a bright blue inspired by the brand's first ever insoles. Each sandal is crafted in Germany and features the original Birkenstock footbed in premium nappa leather with suede straps.
How did cork and latex sandals that started off as orthopaedically crafted shoes become must-have fashion trophies? Five words – stick to your core values. Since it was established in 1774, comfort and "naturgewolltes gehen" (walking with a natural gait) were always priority, even when the first sandals that launched in the 1960s were met with disdain from the fashionistas of the day. It certainly didn't stop the brand from gaining fans and scoring a few significant runway moments: Marc Jacobs's models strutted out in Birkenstock's Arizonas in his 1993 show for Perry Ellis (yes, the show that got him fired) and Celine's Phoebe Philo actually made fancy-cute Birks a thing when she dressed them in mink and jewels during her 2012 show.
Birkenstock currently carries about 200 core styles, from the classic thong-strap Gizeh to Boston clogs and waterproof EVAs. When the sandals were first launched in the United States in the 1970s and their tongue-twisting German names caused marketing headaches, names of familiar cities and neighbourhoods in America and Europe were used instead. All the products are manufactured — using extensive manual labour and taking up to 17 steps from start to finish — in Birkenstock's production facilities in Germany. The closed-toe shoes are hand-crafted in workshops in Portugal.
According to market research agency Kenneth Research, revenues for Asia-Pacific's orthopaedic footwear market hit US$800 million (S$1,064 million)  in 2020 and are projected to increase to almost US$1.3 billion by the end of 2028. The potential is not lost on Birkenstock, which opened a new office in Singapore last year to be closer to its Southeast Asian markets.
In an exclusive interview with CNA Luxury, Birkenstock Group's chief sales officer Klaus Baumann, remarked that the 1774 collaborations have garnered popularity because of the innate human desire to express oneself.
He said: "Expressing yourself or others is something we like to look at. It's like going to a gallery and watching pictures and trying to understand what the artist wants to say. Yet there's also the reality that people use shoes for protection or support for their feet." Case in point: Iconic silhouettes are perennial favourites, such as the double-strap Arizona and sexy Mayari with a toe loop. The thong-strap Gizehs are especially popular in India.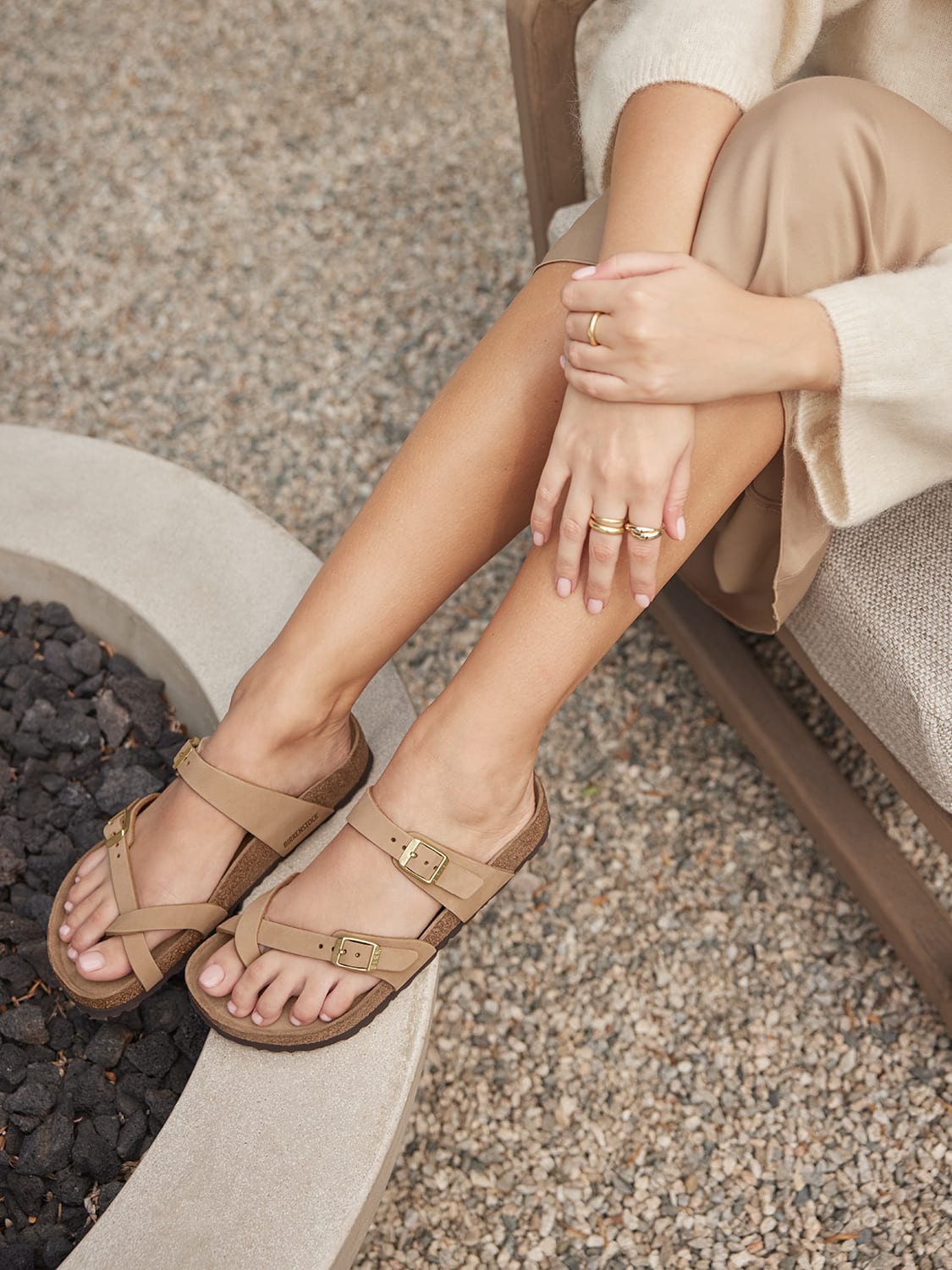 Meanwhile, the rise of casual fashion during the pandemic made the Boston clog one of the most popular shoes of 2022, according to reports from luxury e-retailer Yoox and global fashion search platform The Lyst Index.
Birkenstock also carries mattresses, slatted frames and beds made out of granulated cork and natural latex as well as a skincare collection that contains cork oak extract which moisturises, protects and stimulates cell renewal in the skin. But whether these will make their way to Southeast Asian remains to be seen.In the meantime, Baumann shared that the brand is "working on bringing in new styles and exciting collaborations to this region" although specific details are still under wraps.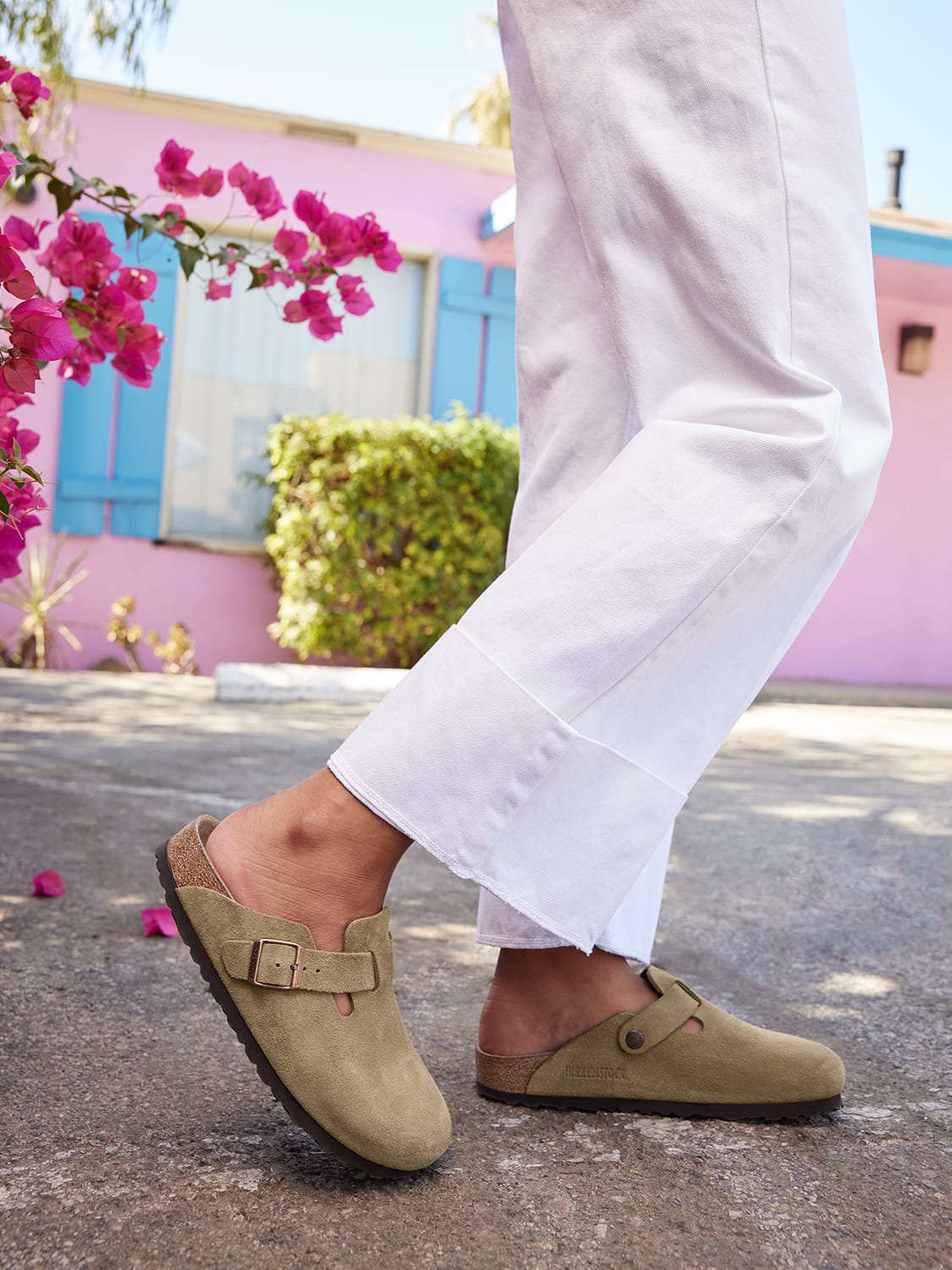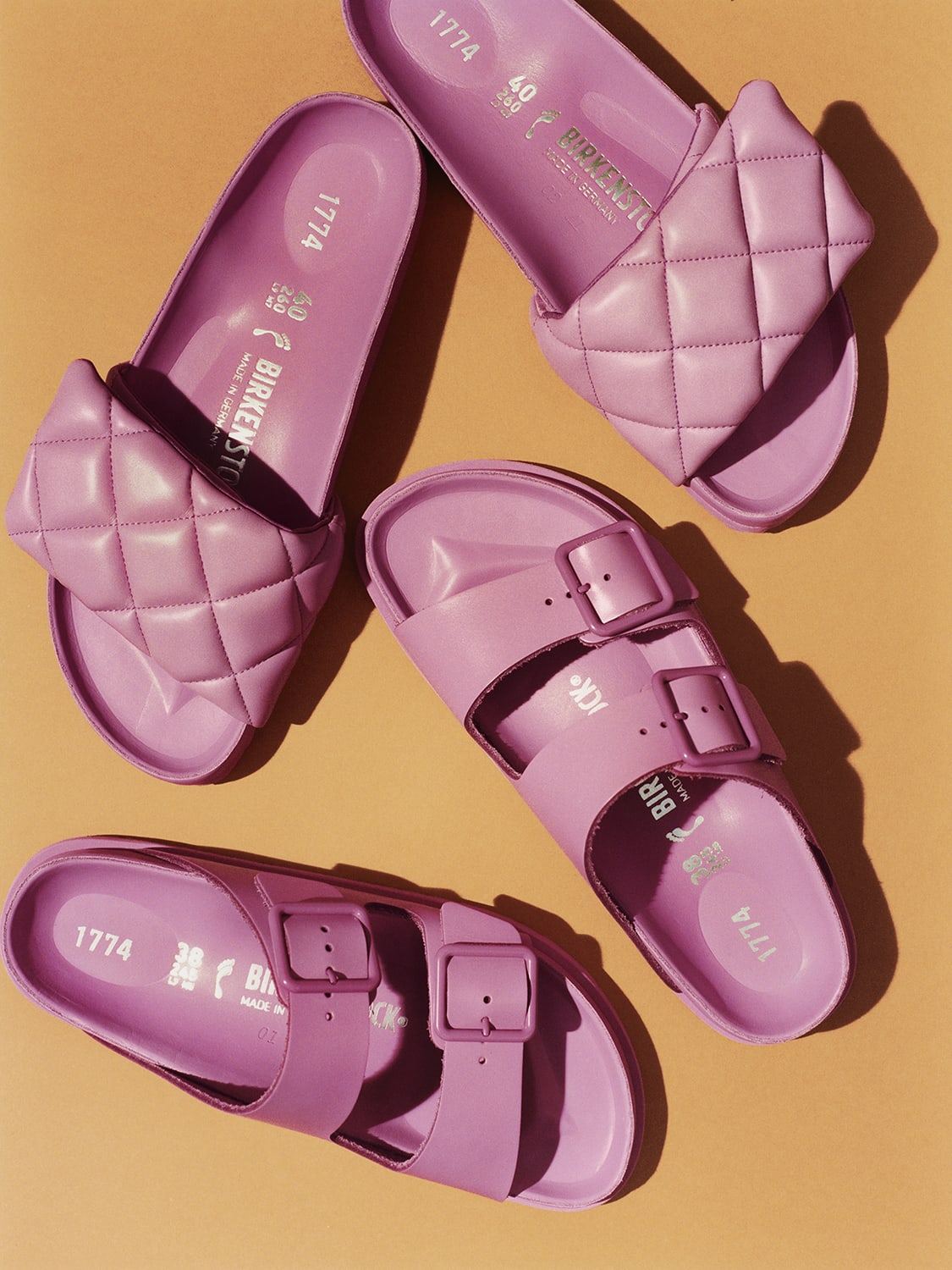 He said: "Although we are a global brand, we believe in local dynamics and are very locally driven. When customers buy our shoes, whether they are fashion-oriented or work in a hospital, they know the roots are functionality and comfort. I want people to feel like they're at home when they slip on a pair of Birkenstocks — you feel safe, you feel good."
The Fear of God and the 1774 Birkenstock's Florida and Mayari styles are already available on Birkenstock.com. The Sylt and Arizona styles for 1774 Birkenstock will be available from 4 May; Tokio will be available from 1 June 2023.