Bling Empire star Kelly Mi Li spotted with handbag from Singapore label Kwanpen
It looks like Kwanpen's signature Raffles 1819 handbag is Kelly Mi Li's latest accessory of choice, as seen on Instagram.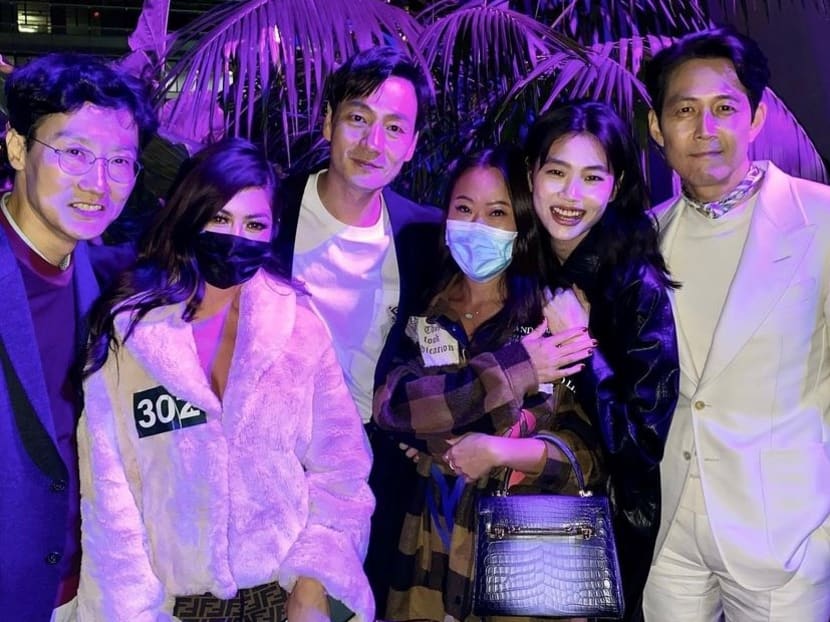 We spotted plenty of designer items in Season 1 of Bling Empire, but did you know that Kelly Mi Li, one of the series' stars, is a fan of Singapore leather goods label, Kwanpen?
On a recent night out in Hollywood, California, Li uploaded a photo on Instagram featuring fellow cast mate Kim Lee and the stars of Squid Game. Spotted on her arm was the Raffles 1819, a signature handbag by Singapore label Kwanpen.
The handbag also featured in an earlier image of Li boarding a private jet.
As a memory refresh, Li is a serial entrepreneur and one of the first cast members introduced on Bling Empire. Her storyline in the show revolved around her on and off relationship with former Power Rangers actor, Andrew Gray.
"It was quite surprising," Jonathan Kwan, director of special projects at Kwanpen, said of seeing the photo after it was forwarded to him by a friend. Kwan is also the grandson of Kwan Pen Seng, founder of Kwanpen.
It was Kane Lim, the Singaporean star of the Netflix series, who introduced Lim to the brand, Kwan recalled. "She bought the bag and really liked it. Actually, she bought quite a few. She gave them to her mum and to her friends," shared Kwan.
The Raffles 1819 is part of Kwanpen's Raffles Collection that echoes the founding of Singapore in 1819 by Sir Stamford Raffles. Inspired by the Raffles Hotel, the silhouette of the metal hardware on the bag emulates its grand pillars. Meanwhile, its dual clasps symbolise family and business – two important values of the family-owned luxury house.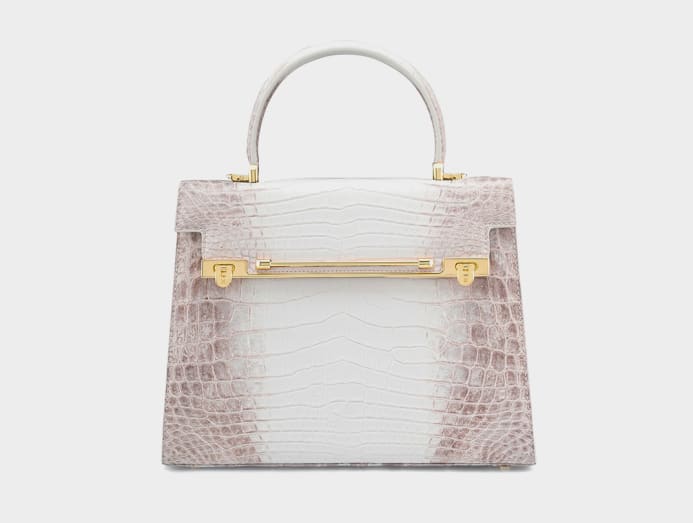 When asked how he feels about having a US celebrity carry the handbag, Kwan replied, "It's quite a nice feeling. We are finally in Hollywood. We are quite popular in Asia, but we are not so well-known in the US."
Kwan added that Kwanpen's online website and e-commerce platform was only started during the pandemic. Subsequently, "we actually saw a pickup in sales in the US," he shared. "That was before Kelly bought the bags."
That goes to show that there's always a silver lining in times of strife. And for the Singapore label, it has led to brand recognition beyond the region.
Will we see Singaporean brands in the next season of Bling Empire, scheduled to air in early 2022? We certainly hope so and we'll definitely be keeping an eye out.