Goodbye, bulky keys: You can soon unlock your BMW with just your iPhone
BMW will be the first carmaker to adopt Apple's new CarKey function that allows drivers to unlock their cars with their iPhone.
Apple has announced a new technology called CarKey, which allows drivers to unlock and start their cars using only an iPhone. And the first automaker to debut this feature on its cars is none other than BMW.
The upcoming BMW Digital Key for the iPhone, which utilises near-field communication (NFC) technology, allows drivers to simply tap the vehicle with their iPhone to unlock. They can also start their cars by placing the iPhone in the smartphone tray, and pushing the start button. Setup of the Digital Key can be done through the BMW Smartphone App.
Just in case you'll need to share the car with a family member, or a friend, the BMW Digital Key can grant access to up to five people via iMessage. There's also a configurable car access option which restricts top speed, horse power, maximum radio volume and more – pretty nifty if you're sharing the car with younger drivers.
If you're worried your phone might run out of power, the carmaker said that the key will still function for up to five hours even if the iPhone turns off.
The system will make its debut on the 2021 BMW 5 Series, but it will soon be available on a broad range of models, as long as they are manufactured from July 2020. This includes Series 1 to 8, the X5 to X7, M5, M8, X5 M and X6 M.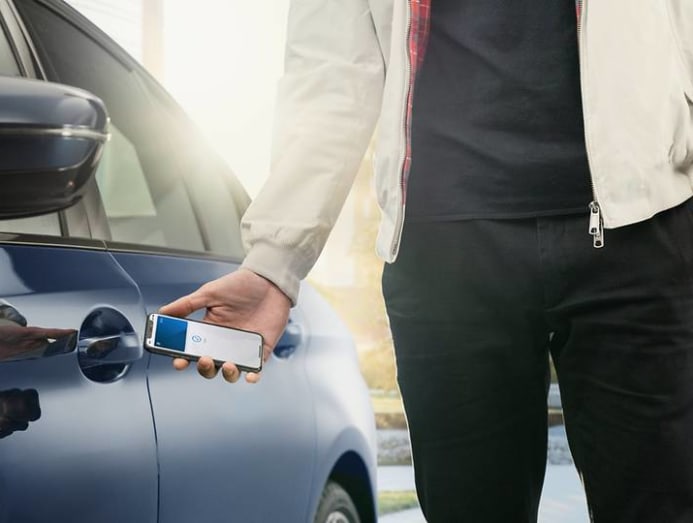 Devices compatible with the BMW Digital Key are iPhone XR, iPhone XS or newer. If you find it a hassle to take out your phone to unlock your car, it's also compatible with Apple Watch Series 5 or newer.
Find out more about the BMW Digital Key here