Power, performance and next-gen tech: An exclusive first look at the new Range Rover Sport
With greater presence, next-generation tech and higher sustainability, the new Range Rover Sport cuts a beautiful paradox of rugged luxury.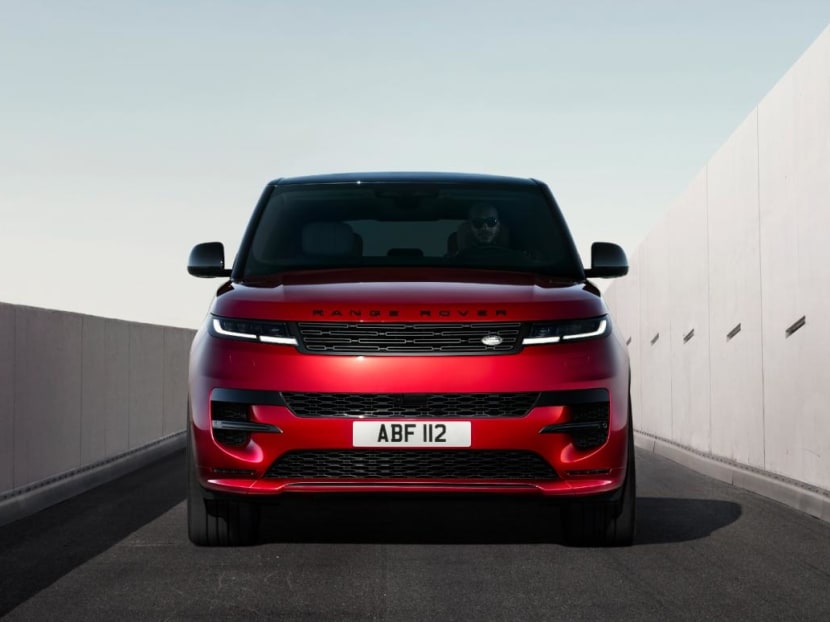 It's a formula car manufacturers know well: To bestow a vehicle with a sporty character, pair a sculpted silhouette and muscular proportions with design cues subtle to the naked eye but wield significant sway in signalling power and performance.
And this is what Jaguar Land Rover, Range Rover's parent company, has done with predictable finesse with the new Range Rover Sport.
CNA Luxury had an exclusive first-look at the third-generation model unveiled in Dubai on Tuesday (May 10), and we are happy to report that the vehicle (and brand, for that matter) continues to evolve most appreciably and pleasingly so.
As the coverall retracted, we peered on, eager to decipher just how the carmaker has chosen to interpret this formula with the latest rendition of the Range Rover Sport.
And, might we say, the result is a beautiful paradox of rugged luxury we were of course expecting.
The new Range Rover Sport's already instantly recognisable profile continues to command presence and convey confidence and dynamism with taut surfacing, short overhangs and an assertive front-end courtesy of a stealth-like front grille sandwiched between the slimmest digital LED headlights ever fitted to a Land Rover vehicle.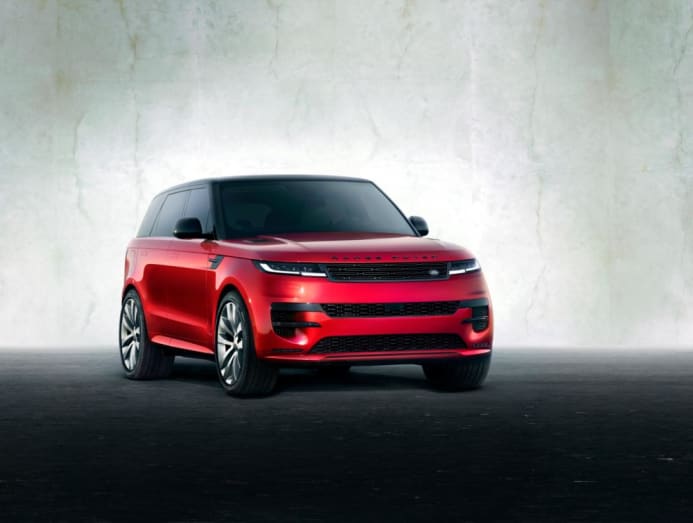 These add up to a handsome equation further accentuated by a characteristic shoulder line that runs the length of the vehicle, new lower fender details and the longest spoiler you'll find on any Range Rover to date.
Also worth noting is that that extra 31mm in legroom our longer-legged friends will no doubt celebrate.
The clean lines of the exterior are enhanced by flush glazing and deployable door handles and a hidden waist rail finisher – lovely little design cues that, as a bonus, help give the car's aerodynamic performance a lift for a drag coefficient of just 0.29.
On that note, we're also loving the luxury details (soft-closing doors, 22-way adjustable, heated and ventilated electric memory front seats with massage function, and proximity sensing feature where the vehicle unlocks as you approach, or automatically locks behind you as you walk away so you never have to worry if you locked your car or not) on this SUV that's really a beast with peerless off-roading capabilities (other than its big brother, the Land Rover Defender, of course) we can't wait to test when the vehicle rolls off the production line and arrives in Singapore by year's end.
This is the first Range Rover to feature the new Adaptive Off-Road Cruise Control optimised for drivers to expertly – and comfortably – manoeuvre challenging terrains, powered by dynamic Intelligent All-Wheel Drive (iAWD) technology that intuitively anticipates where traction is needed.
Paired with eight-speed ZF automatic transmission, cornering agility hits a new level with a suite of sweet features like All-Wheel Steering, Torque Vectoring by Braking and the Electronic Active Differential, giving you the turning circle of a hatchback and the on-road agility of a much smaller car, which basically makes it all a whole lot more fun.
So we can't wait to get behind the wheel of the new flagship V8 Twin Turbo variant, in particular, and go from 0-100 km/h in just 4.5 seconds with 530 PS of power on tap. Add the Dynamic Launch feature for more visceral excitement.
There's also six-cylinder extended range electric hybrids to look forward to, and a pure-electric propulsion coming in 2024 – all in S, SE, HSE and Autobiography specifications, with a First Edition available throughout the first year of production featuring a specially curated trim.
NEXT-GEN TECH
It's just as sweet inside the cabin. You get all manner of luxury at your fingertips, starting with more sustainable yet no less premium material choices such as the lightweight, non-leather Ultrafabrics option (in addition to luxurious grained Windsor or soft Semi-Aniline leather) in attractive new dual-tone colourways that can even extend to the dashboard and door detailing.
And, of course, the Alexa-enabled Pivi Pro infotainment system displayed on an attractive, high-definition 13.1-inch curved floating touchscreen. The easy-to-use interface can be reconfigured and personalised as you like, and it's designed so that most functions can be accessed within two taps flat. Or just say "Alexa" and she'll get the job done for you.
Two other new features deserve special mention: The next-generation Cabin Air Purification Pro and Noise Cancellation features.
The first was developed to help combat the coronavirus by combining PM2.5 filtration and nanoe X technology to significantly reduce odours, bacteria and allergens including the SARS-CoV-2 virus.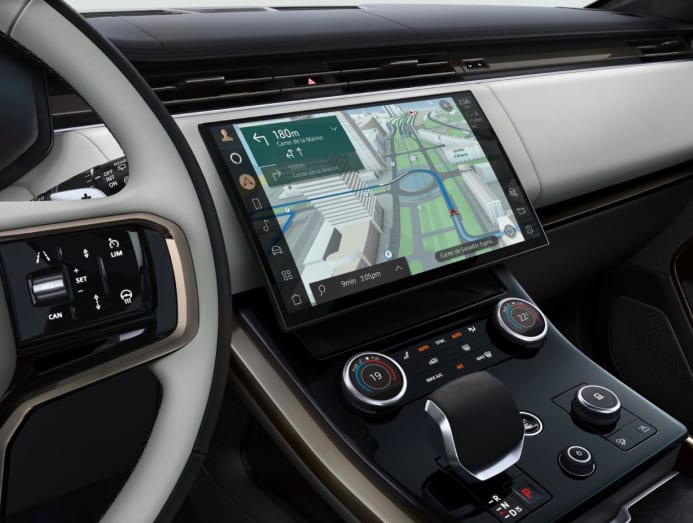 Then, there's the Meridian Signature Sound System, comprised of 29 speakers, including four headrest speakers so that those travelling in the four main seats enjoy personal sound zones with the Range Rover Sport's most advanced and powerful audio system yet.
Seventeen years on since the Range Rover Sport was first introduced to the world, the new rendition still embodies the spirit of the first editions, and it's quite fitting to note they'll be exclusively produced at the Solihull Manufacturing Facility in the United Kingdom alongside new Range Rover; housed in the same building used to produce early series Land Rovers.