Step out in style with Brunello Cucinelli's spring/summer 2023 collection for the discerning gentleman
From stylish travel gear to formal suiting, the latest collection by Italian label Brunello Cucinelli offers the man about town a wide selection of sophisticated outfit options for just about every occasion in life. 
In partnership with Brunello Cucinelli.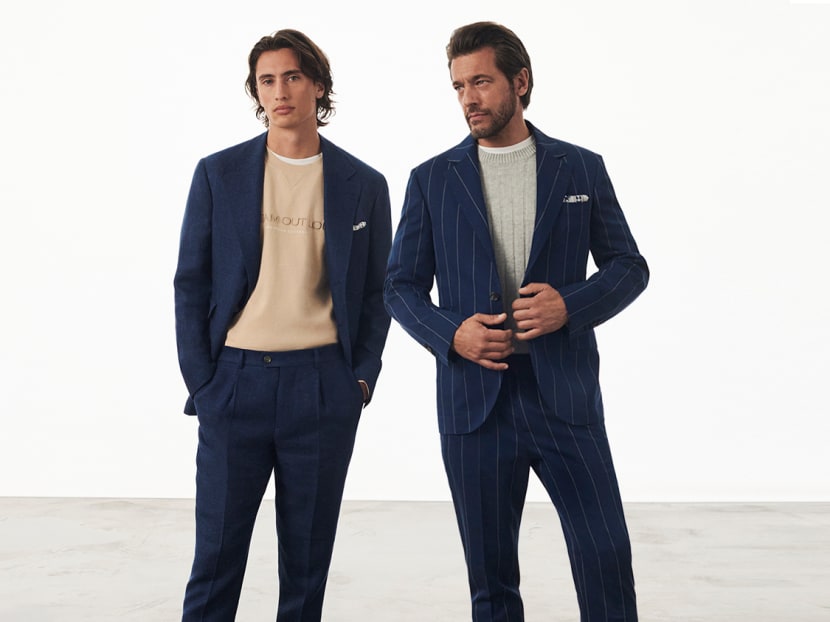 Gentleman, if you think there is no place for a suit in your wardrobe anymore, think again. In a post-pandemic world, discerning individuals are increasingly ditching their sweatshirts and sloppy loungewear in favour of a more refined appearance to step out in style.
Additionally, a suit can easily form the foundation of your travel wardrobe, making it easy to look confidently pulled together in a crunch and for multiple events.
Naturally, luxury label Brunello Cucinelli – the atelier of choice for stylish gentlemen – is at the forefront of this evolving sartorial landscape. The secret of course, lies in how this revered designer marque has interpreted menswear suiting this season.
Instead of sticking to traditional (and frankly outdated) rules of formal wear, the spring/summer 2023 menswear collection focuses on evoking a sense of laid-back elegance and nonchalance that is already resonating strongly with its in-the-know A-list clientele that includes Prince William and Amazon mogul Jeff Bezos.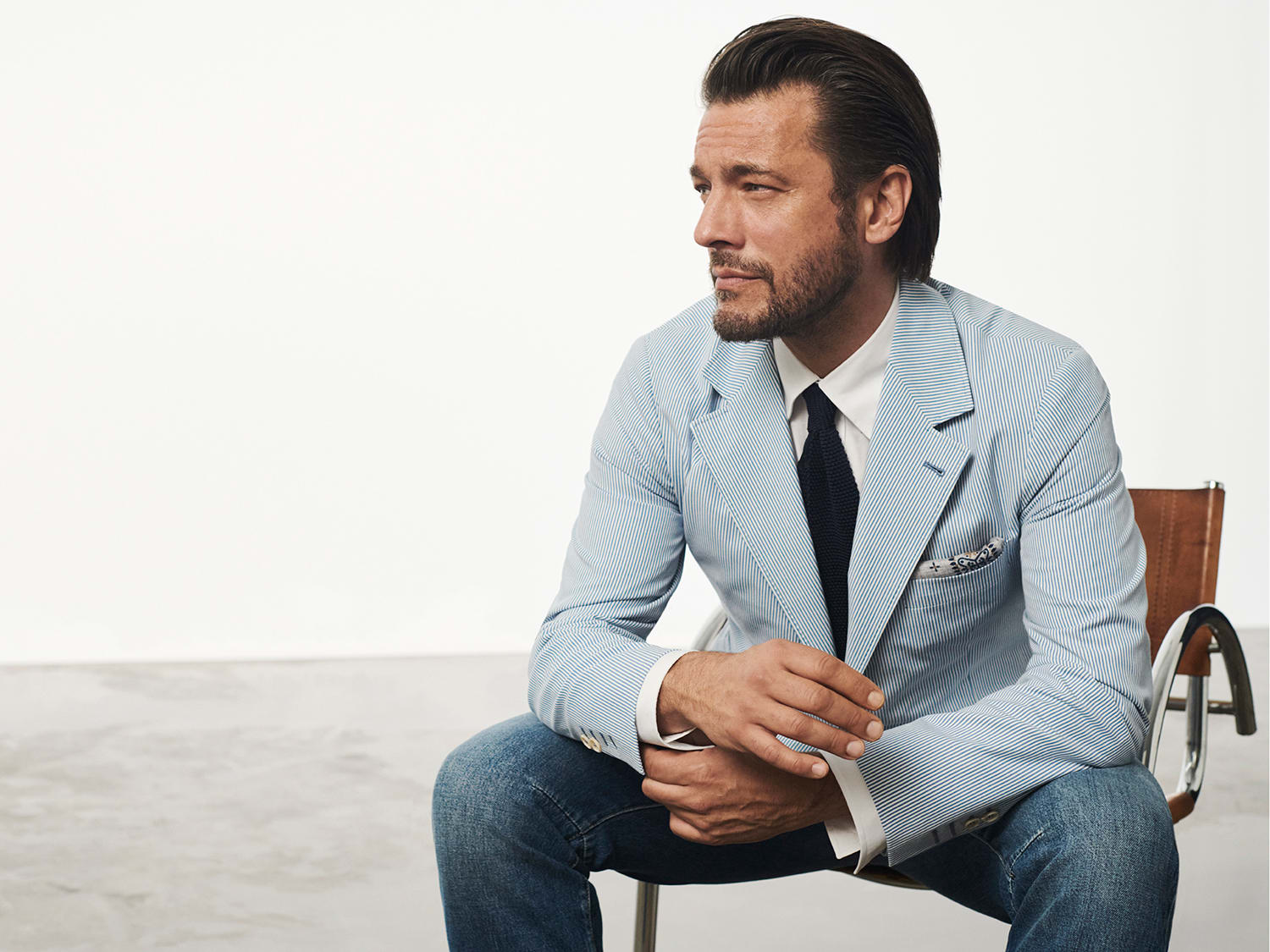 In this fast-paced world, one of the key appeals of owning a Brunello Cucinelli wardrobe is its versatility of wear. Rather than putting forth clothing that serves only a singular purpose, the pieces are meant to be mixed and matched depending on the occasion. This means a suit – a hallmark of a man's wardrobe – can be transitioned from corporate and formal occasions to leisure and off-duty situations, depending on how it is styled with other separates and accessories.
Striking an artful balance between sophistication and a certain aura of relaxed insouciance, the Brunello Cucinelli artisans have created a collection that offers unparalleled quality and comfort – all the while eschewing the need for loud logos. After all, as they say, if you know, you know.
Indeed, the demand for quality, timeless apparel shows no sign of slowing down. In 2022, Brunello Cucinelli sales reached €919.5 million (S$1.313 billion), which surpassed estimates by analysts and market expectations. Its 29.1 per cent increase in 2022 revenue is a positive indicator for its performance this year as well, with demand for a refreshed wardrobe continuing to be strong globally.
"The orders for spring/summer 2023 are very substantial in terms of both quantity and quality," said founder Brunello Cucinelli to the Business of Fashion, attributing this growth to the company's agility in ramping up production, thanks to its well-established ateliers and short supply chain.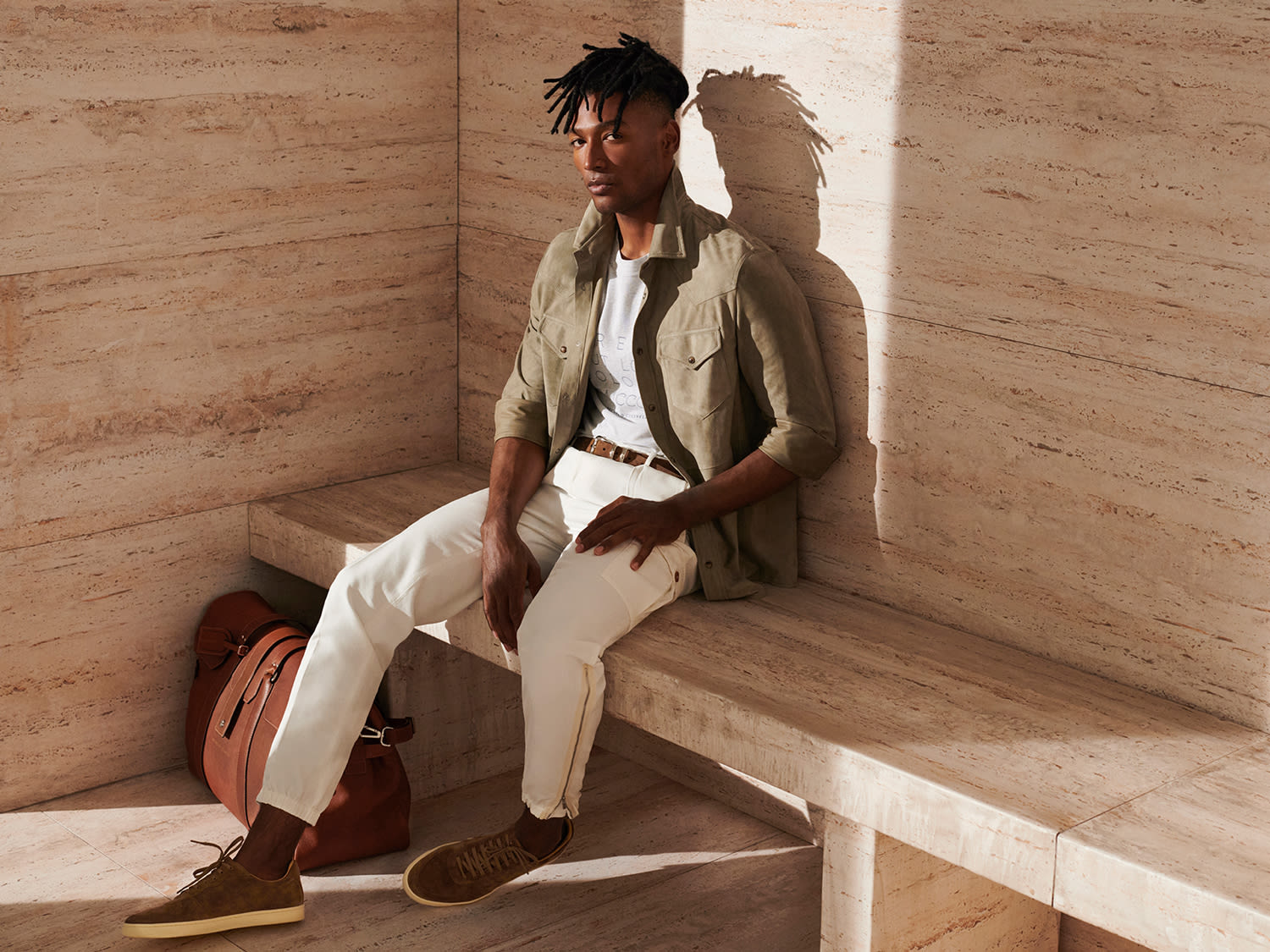 Indeed, the brand's vaunted ateliers are truly its beating heart and soul. A personification of Italian luxury, all products are proudly made in Italy in line with Cucinelli's well-known ethos of "humanistic capitalism". The brand's headquarters is in picturesque Solomeo, a mediaeval hamlet in the province of Perugia, where its factories are housed. In an attempt to set an example for the industry, the company is known to offer artisans fair wages that are on average a little higher than the norm – a showcase of the value that Brunello Cucinelli places on creation and craftsmanship.
Additionally, the company also plays an active role in preserving Italian culture by lovingly restoring the village in order to benefit the local community. Besides building a theatre to support the arts, it has also reclaimed agricultural land, which now includes thriving vineyards, olive groves and wheat fields. No wonder there is a tangible sense that every Brunello Cucinelli item is made with the utmost tender loving care.
As one of the first few brands to focus on the return of the suit after three years of pandemic languishing, it is no surprise that this menswear classic takes centre stage this season. Only this time, the suit is masterfully designed to be ultra-versatile so that it can be worn just about anywhere and anytime from typical business meetings to daily wear and even for leisure and summer dressing – with a touch of artisanal refinement.
SUIT UP WITH A DIFFERENCE
To adapt the suit to ever evolving, multi-faceted modern day needs, blazers and trousers are purposefully constructed so that they may be worn as a matching set or separately, depending on the preference of the wearer.
In a nod to more informal dress codes, instead of merely matching suits with shirts – although this is a look that will certainly never look outdated – effortless separates including T-shirts, polo tees or denim pants are thrown into the mix. For instance, a white jacket can easily dress up a polo shirt and chino pants for a leisurely day at the country club. Or, maximise the cost-per-wear of a classic double-breasted cream suit, traditionally used for formal affair by dressing it down with a relaxed striped T-shirt underneath on casual situations.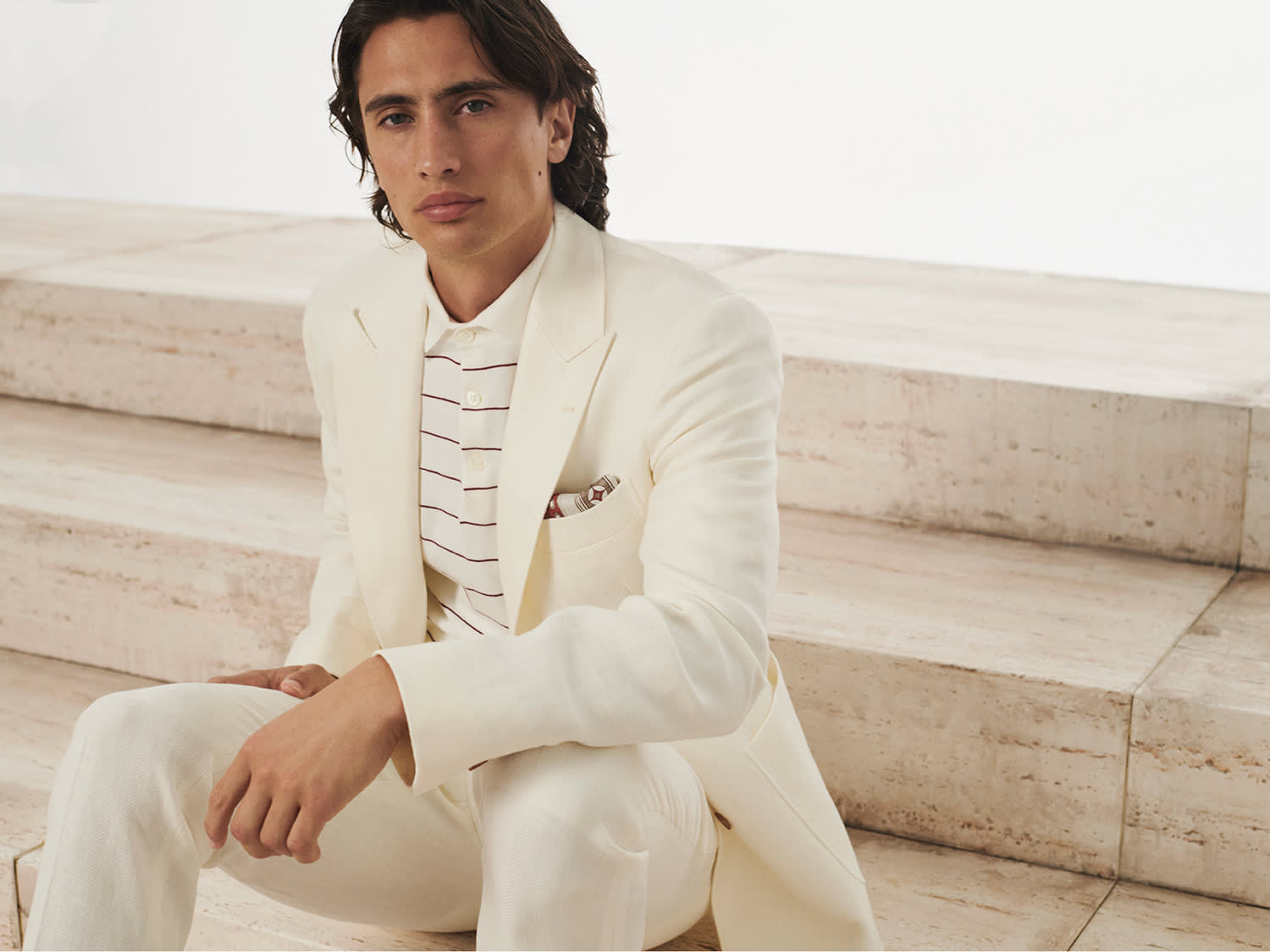 Consider this your style inspiration for a multi-functional travel capsule wardrobe where every individual piece in a suitcase can be worn interchangeably to create multiple looks.
SEPARATES THAT GO THE DISTANCE
Of course, Brunello Cucinelli knits, the brand's signature, take pride of place in this collection. Besides breezy T-shirts and polo shirts made with natural yarns in fresh textures, there are also lightweight sweaters and elegant cardigans for cooler summer nights.
More than utilitarian items of clothing, the products are elevated through the artisans' skills in working with natural fibres ranging from cotton to wool and of course, the world-renowned Cucinelli cashmere.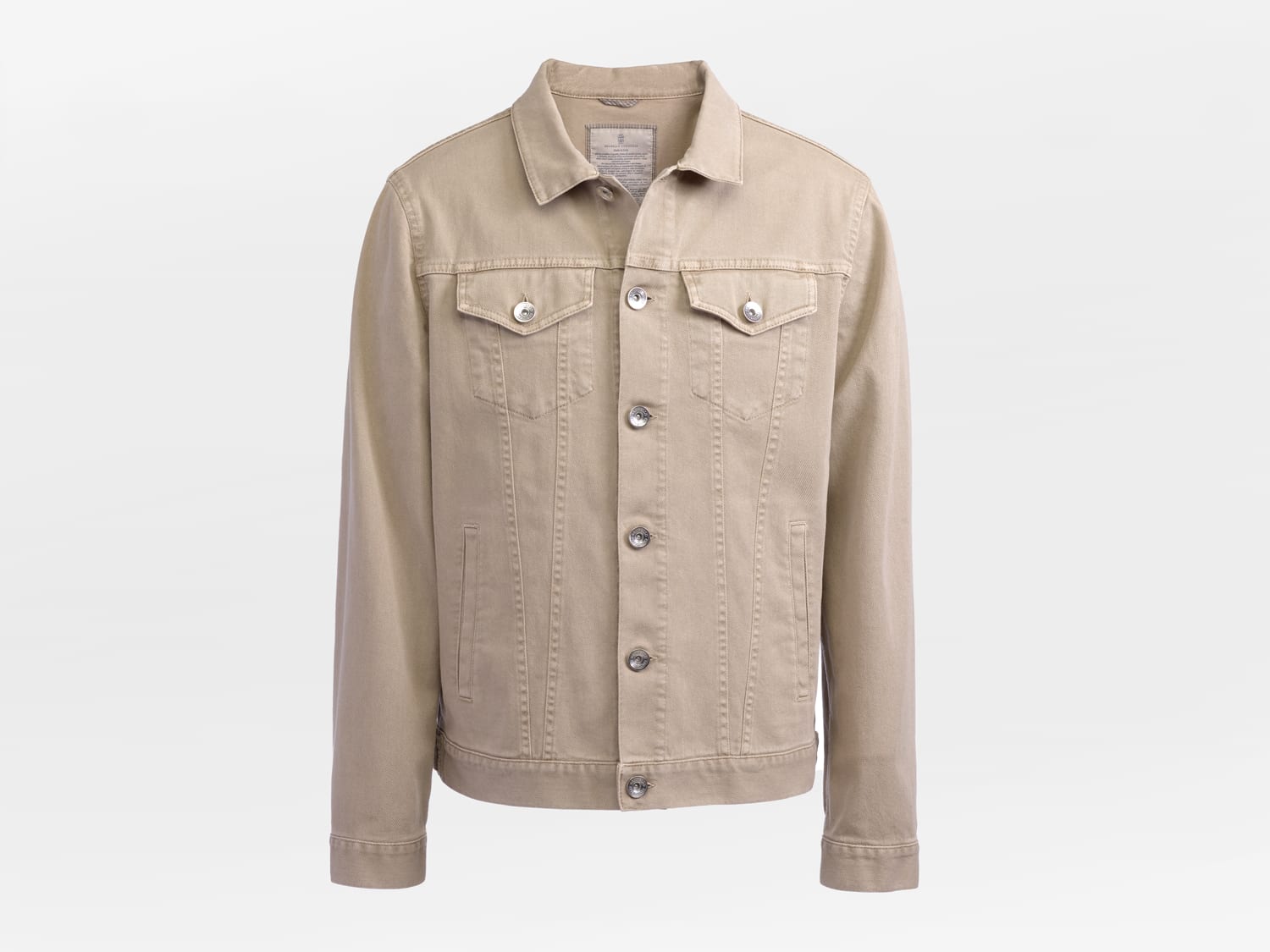 For spring/summer 2023, the artisans have produced special textures as well as melange or delave effects to bring exceptional depth to the textiles that enhance even the most lightweight materials across the collection.
POPS OF COLOUR
The design team has also incorporated a selection of cheerful hues to offer a summer-inspired spin to the usual Cucinelli palette of greys, blues and light beiges that are the cornerstones of the brand's collections. The colours, which range from ginger-hued red, salmon orange, sunflower yellow, periwinkle and ultramarine, are carefully curated so that they make an impact without overwhelming the individual.
A good rule of thumb, according to the design team, is to follow a "golden ratio" of 3:20 – or around 15 per cent of one's outfit, when wearing colours with neutrals. For example, a ginger red T-shirt adds just the right pop of colour to a brown blazer and ecru trousers combo while a sunflower yellow vest effortlessly brightens up a chambray shirt and khaki pants.
Complementing the array of sharp suits are a series of casual looks to add a touch of subtle pizzaz to everyday outfits. For example, a sporty knitted zip-up sweater with matching shorts in bold ultramarine blue certainly elevates your regular gym kit while puffy vests and cargo shorts or trousers make for ideal travel outfits.
ACCESSORISE, ACCESSORISE, ACCESSORISE
Of course, no #ootd – or outfit of the day – is complete without a well chosen accessory or two for a touch of individual personality. This season, Brunello Cucinelli offers a generous collection of contemporary accessories made with luxurious materials and with exquisite workmanship to complement the clothing.
A highlight is the wide range of footwear styles that range from lightweight moccasins with nautical rope details to sporty colour-blocked trainers to snazzy loafers.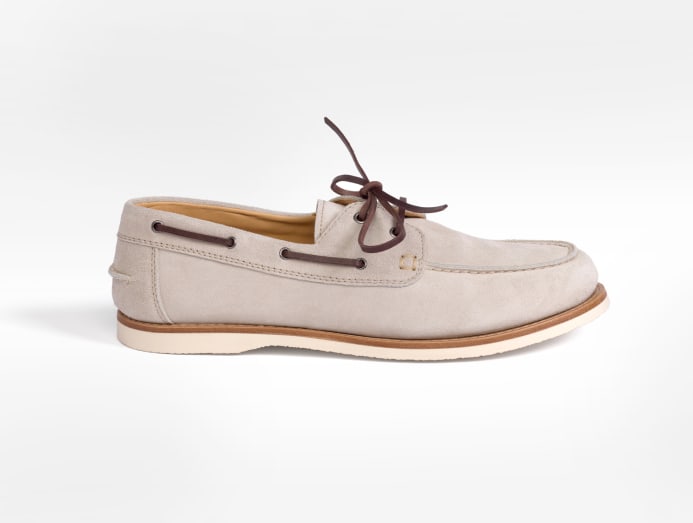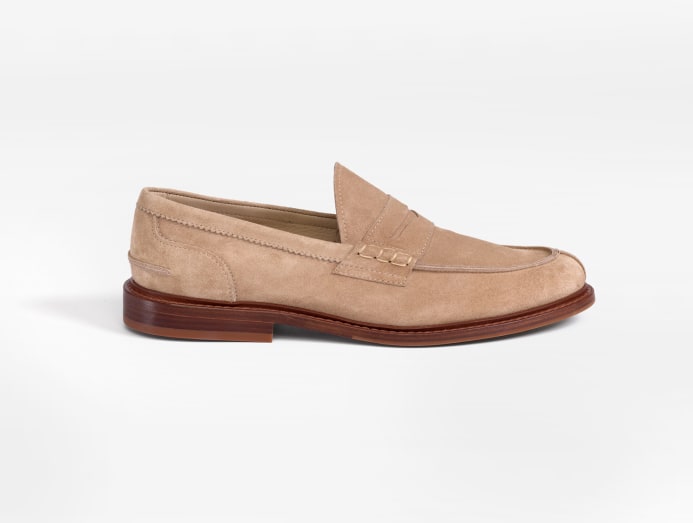 Then, there is a luxurious backpack made of buttery soft leather that is large enough to contain the digital nomad's essential belongings for the day as well as a smartly designed weekender tote complete with multiple pockets and zip-up compartments to keep one's possessions well-organised and never out of place.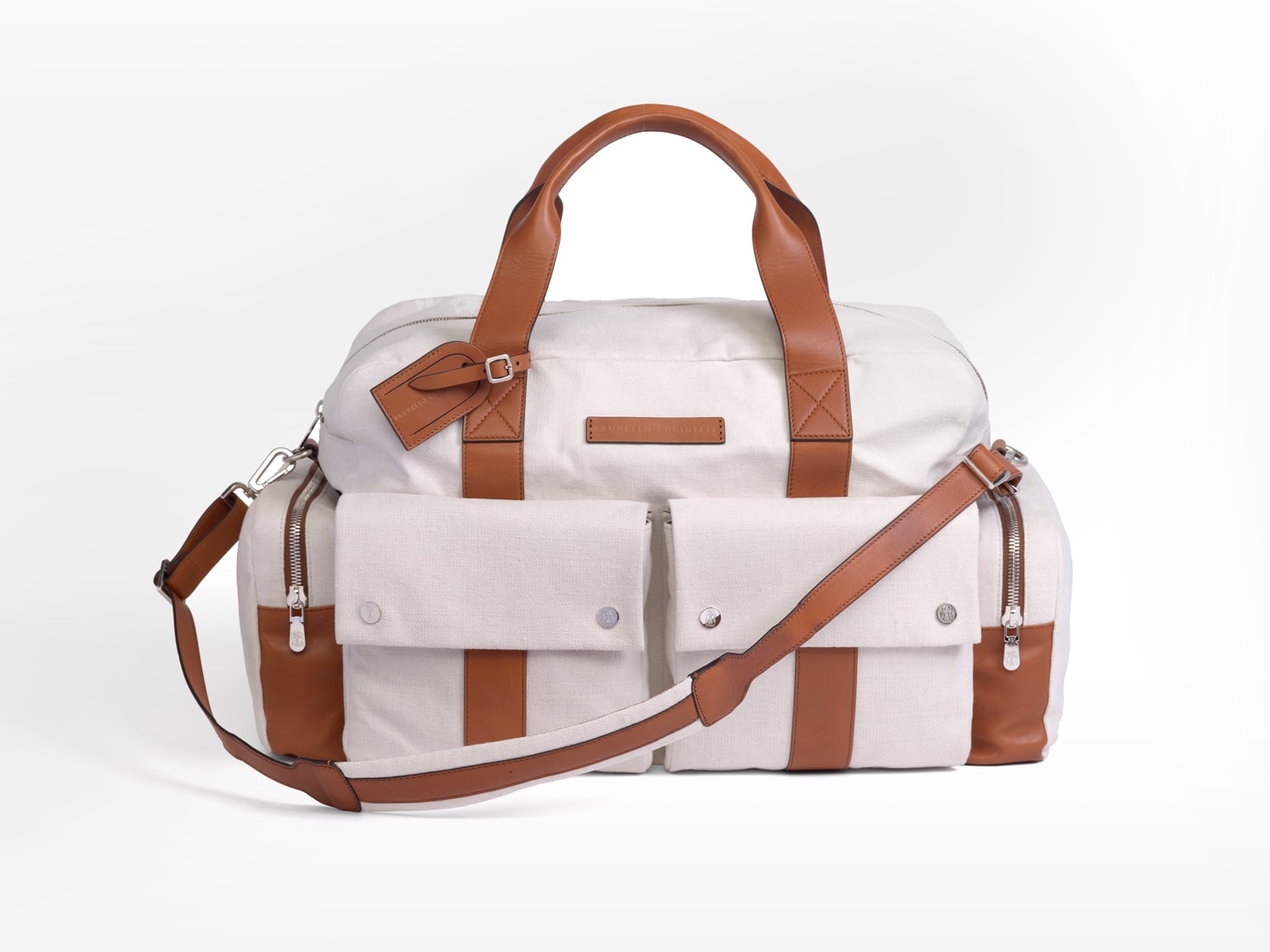 To further explore the key pieces of the collection and to admire the artistry and workmanship that each item is infused with, visit the Brunello Cucinelli boutique at Paragon. In this tastefully appointed light filled space, furnished with elegant materials including travertine, soft nappa leather and striped oak, feel free to browse the latest selection of suits, premium casual apparel and accessories as if you were in a welcoming Italian palazzo. After all, luxury is more than a single item – it is a lifestyle.