K-pop star Jimin of BTS is Tiffany & Co's latest house ambassador
Jimin will debut his first campaigns for the New York jewellery maison later this year.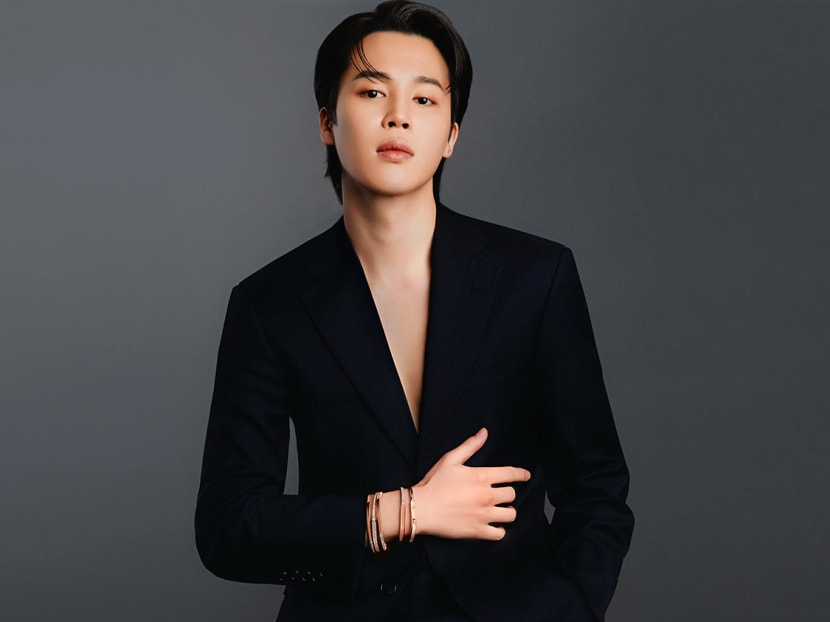 Jimin, vocalist for BTS, is Tiffany & Co's latest brand ambassador, the jewellery house announced on Thursday (Mar 2).
Jimin joins the likes of other Asian celebrities such as Blackpink's Rose and Chinese singer Jackson Yee, who have been fronting campaigns for the brand in recent years. Jimin will make his debut in Tiffany campaigns later this year.
The house described Jimin as the "perfect ambassador for the luxury jeweller" in a press release, attributing it to his "unique style and worldwide influence".
"We are looking forward to welcoming multifaceted artist and performer Jimin of BTS as our newest House ambassador. He embodies the energy, style and sense of modernity that epitomises Tiffany & Co," said Alexandre Arnault, Executive Vice President, Product and Communications. "We are proud and incredibly excited to unveil our future campaigns with him launching later this spring."
In a single photo released by the house, Jimin wears a stack of the latest Tiffany Lock bracelets – mixing and matching the half pave, full pave and diamond accented designs. "It is a great honour to partner with Tiffany and embody the values of a brand that has a passion for design, innovation and artistry," said Jimin.
Since the announcement of BTS's hiatus, the singer has been working on his own creative pursuits. He recently announced the release of his first official album, FACE. Earlier this year, he also released a new single with fellow K-pop star Taeyang, titled Vibe.
Luxury brands have been courting individual BTS members ever since they began pursuing their own solo careers. Jimin was also recently announced as the ambassador of fashion house, Dior. J-Hope was announced as ambassador for Louis Vuitton, while Suga is now the face of Valentino.