A decline in sales and global job cuts: Will Burberry keep calm and carry on?
Burberry CEO Marco Gobbetti says that while the pandemic has delayed long-term growth plans, the British fashion powerhouse will continue its trajectory of engaging directly with customers and focusing on sustainability.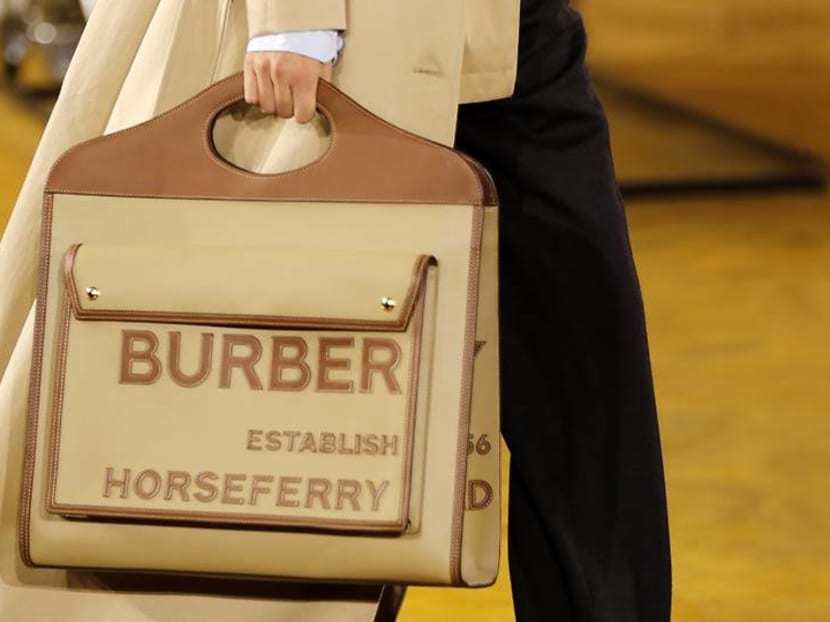 At the end of 2017, Burberry's new chief executive, Marco Gobbetti, outlined a far-reaching plan to ensconce the British trenchcoat purveyor "firmly in luxury" – a plan, deve­loped with creative director Riccardo Tisci, in which it would overhaul its branding, up the volume and pace of its product drops and attempt to make it a serious contender in leather goods.
But as Gobbetti learnt earlier this year, even the best-laid five-year turnaround plans often go awry.
This year was supposed to be an inflection point: The moment when two years of investments in rebranding and new products would yield high-single-digit sales growth and higher profits.
Instead, Burberry shares have slid 40 per cent since the start of January as the COVID-19 pandemic led to a sharp sales downturn and the temporary closure of more than half its stores. In July Burberry announced it was proposing to lay off up to 500 staff globally, or about five per cent of its workforce, including 150 head office jobs in the UK.
"It hasn't changed our plan," Gobbetti, a former chief executive of LVMH-owned Celine and Givenchy, said in a rare interview, speaking by videoconference from his home in Italy. But, he conceded, "it has certainly delayed it".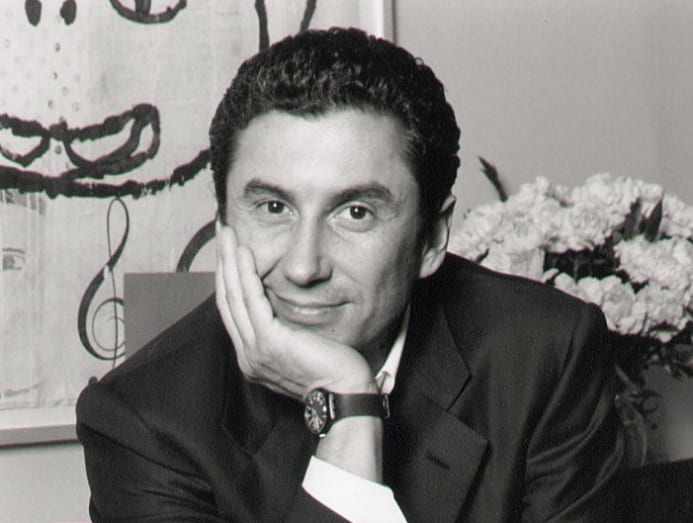 Wearing a white Oxford shirt and seated against a bare, putty-coloured wall, Gobbetti also denied rumours that Tisci, who joined the house in 2018, would be leaving. "It's not true," he said.
Gobbetti said he doesn't know when Burberry, and the sector as a whole, will emerge from this crisis. That will depend on factors mostly outside his control: From governments' management of second viral waves, to how quickly a vaccine is developed and the effectiveness of global economic stimuli.
What is essential, he said, is staying "as connected with your customer as possible". To that end, the company has unveiled a futuristic new retail concept in Shenzhen, China's fourth-most populous city. It's a joint partnership with WeChat owner Tencent, billed as "luxury's first social retail store", and builds on some of the interactive elements originally installed in Burberry's London flagship store on Regent Street.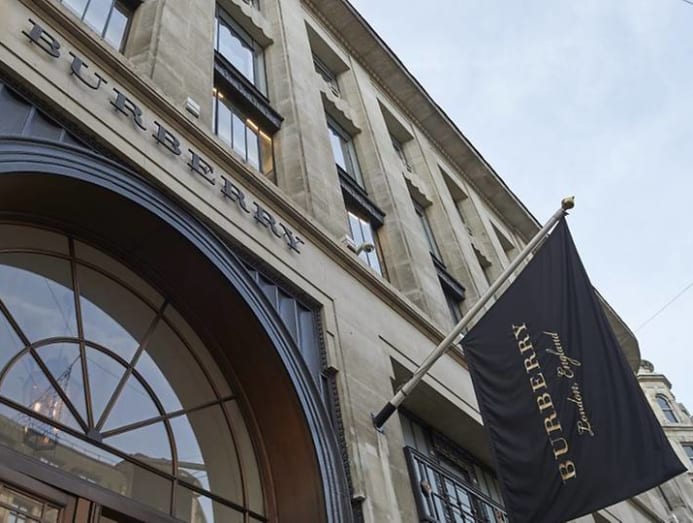 The store has been inspired by gaming. Visitors can download and create a profile on a WeChat mini-programme (what Burberry describes as a "bespoke digital companion" – essentially an app within an app), through which they can gather "social currency" to evolve their animal character and unlock experiences in the store. Social currency is also awarded for scanning the QR code on product tags to pull up further item information, or giving the brand a "like" that will allow users to "unlock" new content in the app as well as hidden menu items at the store's in-house cafe.
The store has also been embedded with interactive elements that don't require an app, including what Burberry describes as a "living sculpture" – an interactive screen that reflects visitors' body shapes and responds to their movements. To widen its reach, the mini-programme also includes content and challenges users can complete without stepping foot in the store. Such digital components are rare in luxury retail environments, which tend to emphasise more traditional values.
The hope is that users will share these experiences on WeChat, thus generating social media impressions and valuable data for the brand, and positioning Burberry as an innovator among Chinese shoppers, who account for around 40 per cent of its sales and whose spending has proven more resilient during the COVID-19 crisis. Gobbetti said it will also enable Burberry to be "truly omnichannel", "closing the loop" between the point of inspiration (WeChat) and the point of sale (the store). If successful, Burberry will roll out elements to other stores in China.
"Social media has been a big revolution in our industry," he said. "For years we were not having direct communication with the consumer; we were giving [stores and press] content and they would then communicate it to the customer. Now it's one-on-one.
"I don't think any designer can really be successful if they are disconnected," he added – an interesting observation from a former chief executive of Celine, which did not have a single social media account under Gobbetti.
The Tencent partnership also aligns with Burberry's recent focus on localisation. In lieu of a "one size fits all" approach to product and marketing, the company has "started to inject capabilities and people so we can originate ideas more locally", Gobbetti said, mirroring actions taken at Kering-owned rival Gucci. "You have to get closer culturally to your local customer," he said – a pre-COVID-19 trend that has accelerated now that luxury customers are travelling less and shopping more at home.
Gobbetti believes the crisis will be good for luxury in the long term, and reaffirms his mission to bring Burberry, a brand once spread across multiple price points and diffusion lines, more upmarket. Tisci has managed to cater to older and younger customers' tastes through a deft mix of tailoring and luxury sportswear, and splashed colourful, Peter Saville-designed TB monograms (the initials of Burberry founder Thomas Burberry) on capsule collections and bags.
Building out the latter has been a key focus for Burberry, which has phased out all pre-Tisci designs and introduced multiple bag designs in the £1,000–£2,000 (S$1,790–S$3,580) range, making them more affordable than similar styles from Louis Vuitton or Dior.
"As in any crisis we've seen in the past, the customer is even more gravitating towards real luxury versus the middle space." – Marco Gobbetti
"As in any crisis we've seen in the past, the customer is even more gravitating towards real luxury versus the middle space," Gobbetti said. Other trends – the growing importance of digital channels, cultivating more of a direct relationship with customers, sustainability – will also be expedited by the pandemic, he said. People will "want to live in a world that is more secure, more human, more sustainable".
Despite calls for an industry "reset", Gobbetti believes customers "will continue to want to see novelty frequently and not just two times a year". The brand is planning to unveil its next collection on September 17 in a live physical show in "the British outdoors" that will also be shown digitally.
As part of its appeal to younger consumers, Burberry aims to recast itself as a sustainable brand, and has introduced capsule collections made from recycled ocean plastic. It has pledged to become carbon-neutral by 2022 by reducing carbon use in its supply chain and offsetting what it can't eliminate.
As of late March, it was sitting on £68.3 million in unsold inventory due to store closures. Instead of destroying the merchandise – a common way of preserving brand prestige until a public backlash led Burberry to ban the practice in 2018 – the brand said it would be discounted, recycled or donated.
Gobbetti said he is pleased with the company's pre-COVID-19 progress, noting that the first phase of his plan – "where we needed to replatform the company in terms of branding, product offer, organisation and distribution" – is mostly complete, and that the second phase, "acceleration", should be on a good footing once the COVID-19 crisis has passed. Despite the challenges facing Hong Kong and US department stores, Gobbetti said he has no plans to close stores in Hong Kong or to reduce its wholesale network.
Analysts have been more mixed on Gobbetti's performance. Thomas Chauvet, managing director and head of luxury goods equity research at Citigroup, said the company's turnaround has lagged behind that of recent success stories such as Gucci and Bottega Veneta, but has shown promising double-digit like-for-like sales growth on the new Tisci collection over the past 12 months. "It is a clear change in brand momentum. Now what investors will judge is sustainability of that."
And while it has made inroads in China, he adds that reception of the brand has been less enthusiastic at home and in the US. "European luxury brands need to be successful among local clientele," he said. And, Gobbetti concedes, "we have more work to do" in the US, adding that brand perception among younger consumers has recently started to improve there.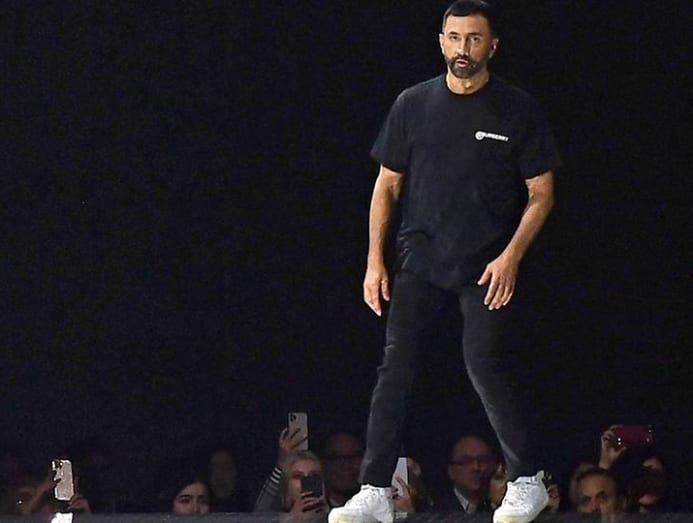 Gobbetti and Tisci have worked together for the better part of a decade – first for four years at Givenchy, before Gobbetti left for Celine, and now at Burberry. He said their "mutual respect" helps them balance the brand's creative and commercial needs.
"Today, a designer needs to be very creative but at the same time, they need to be very consumer-minded and very customer-oriented," he said. "It's creativity with a function and purpose. I am very supported by him [Tisci] looking into markets and consumer, and he is as supported by me in how we approach product and communication."
By Lauren Indvik © 2020 The Financial Times