Streetwear is 'not finished', says Burberry's Riccardo Tisci
The British brand's London Fashion Week show was light on luxury sportswear – but not because its creative director doesn't believe trainers and tracksuits won't sell.
As one of the headlines show of London Fashion Week, many look to Burberry for clues as to where fashion is heading next. Designer Riccardo Tisci's SS2019 debut for the brand ushered the return of Nineties beige and the knee-length skirt. Streetwear, too, has been one of the hallmarks of the "New Burberry", and so the absence of heritage-check puffers and logo-stamped hoodies on Monday's catwalk was conspicuous. Could it be that streetwear – the defining look of the 2010s – is finally on the way out?
Perhaps not yet. "We are doing very well with sportswear, with outerwear," Tisci said in a round-table interview following the show. "I don't agree that [streetwear] is finished," he continued, observing that younger shoppers are simply wearing streetwear with more confidence and creativity today – mixing pieces with classic tailoring instead of outfitting themselves head-to-toe.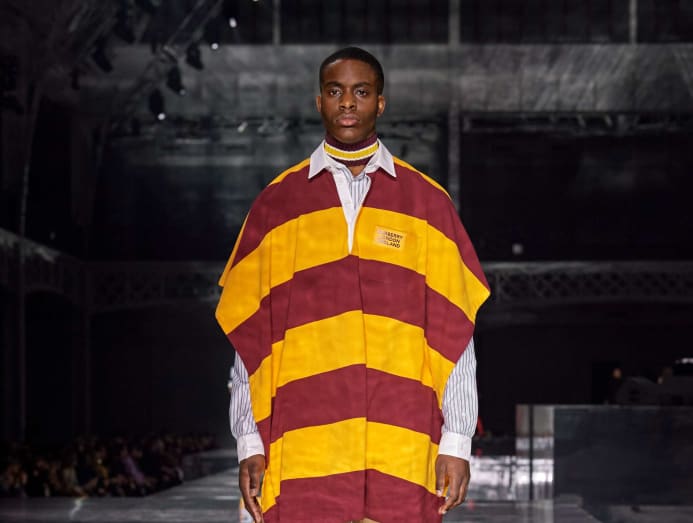 Tisci's show, set to a live piano performance on a catwalk tiled with thousands of mirrors, was styled in much the same way. Whereas the designer's first collections for Burberry segmented its offering for two wholly separate customers – luxe trench coats and sharp tonal suits for the seasoned City worker; studded and monogrammed down jackets and parkas for the street-hip millennial – recent shows have presented a cohesive vision.
They have fluidly mixed tailored trousers with trainers, and trenches with puffers – sometimes in a single garment. House signatures are diligently worked and reworked season after season.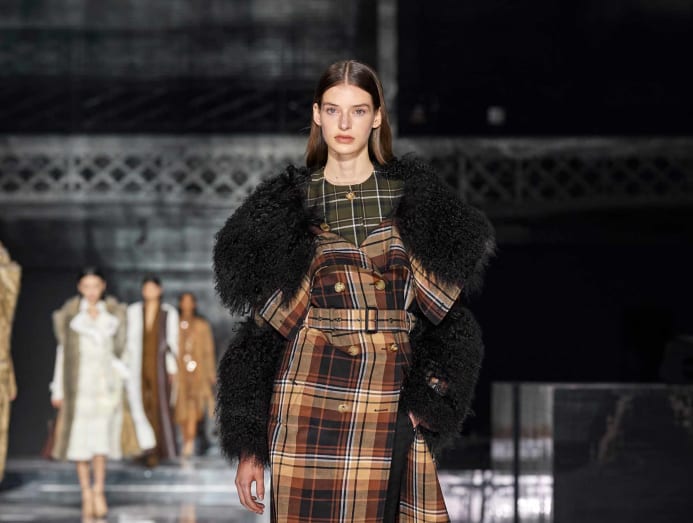 Tisci plumbed the Burberry archives once again for AW2020, enlarging, miniaturising and layering – often piling – legacy checks and plaids on every manner of garment, from look-at-me suits and duffle coats to shirt dresses tied at the waist in the manner of Nineties grunge. The house's signature quilted coat – a perennial favourite of American soccer moms – was reworked into a tailored riding jacket.
Trench coats were given new dimension with faux-shearling lapels and sleeves. Rugby stripes once again made an appearance, fashioned into polo tops and casual dresses. For evening, there were full-length black sequins, a black velvet suit with a trim waistcoat and snug polo-neck dresses with cut-outs edged in metal eyelets.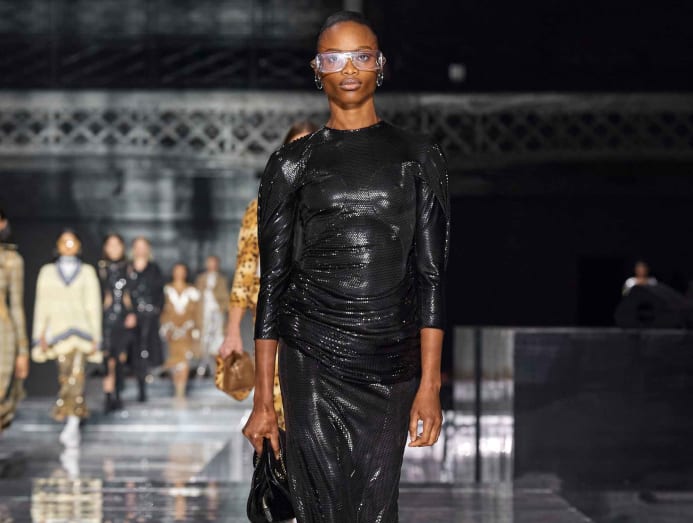 Compared to labels like Kering-owned Saint Laurent, which attributes 69 per cent of revenues to handbags and leather goods, Burberry is not a top player in accessories. This season's offer – supersized woven totes in chocolate leather, large bowler and bucket bags coated in heritage check, a pointed-toe wedge heel tied back at the ankle – are unlikely to change that.

A more pressing challenge is China. Burberry's sales, already battered by eight months of violent protests in Hong Kong, have taken a further beating as the coronavirus has spread throughout Asia and other parts of the world.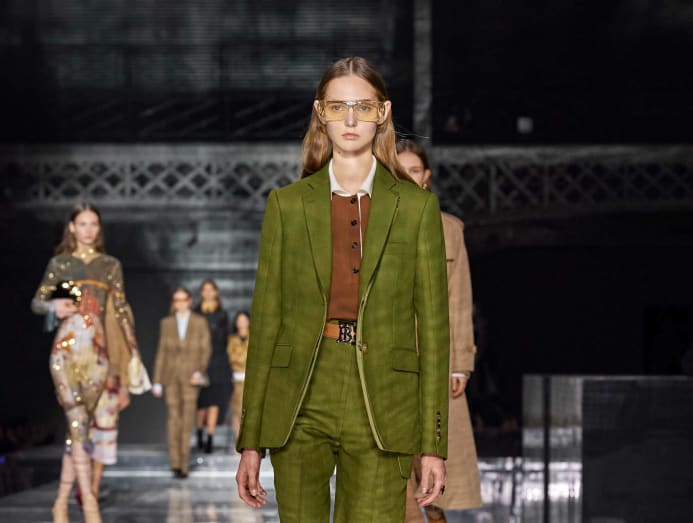 Share prices have fallen 16 per cent since mid-January on account of Burberry's comparatively high exposure to the Chinese market – 40 per cent of its sales are made to Chinese nationals. In a note to investors on February 7, chief executive Marco Gobbetti acknowledged the virus was having a "material negative effect on luxury demand", leading Burberry to close 24 of its 64 mainland China stores and cancel its April show in Shanghai.

I asked Tisci how closely he paid attention to sales. "Obviously a lot," he said, adding that part of what attracted him to Burberry was that it presented an opportunity not only to be creative "but also where you could build a business". Knowing what sells each week keeps him in tune to broader cultural shifts. "It makes you understand what women need, what men need, what the young generation needs."
By Lauren Indvik © 2020 The Financial Times