What sparks joy in troubled times? Bright colours and a sense of exuberance
It's all about colours, exaggeration and exuberance for Bvlgari's new Barocko high jewellery collection, inspired by Rome's Baroque period of the 1600s.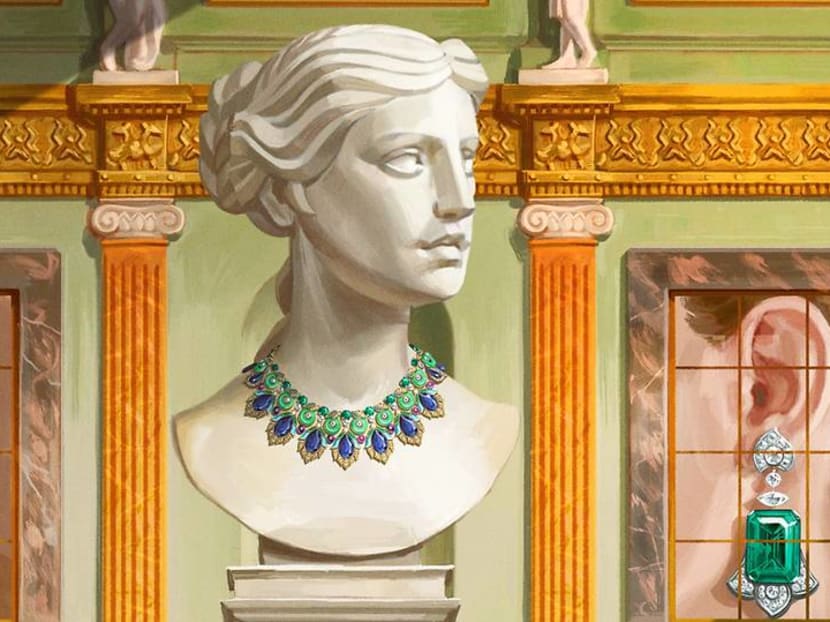 It may be a while before we can hop on a plane to Rome, meander through the city's cobblestone streets and visit its mesmerising ancient ruins. But one can always dream, and here to help with that dream is Bvlgari's new colourful high jewellery collection that seeks to spread joy in these difficult times.
As its name suggests, the Baracko collection takes inspiration from Rome's Baroque era, a period of artistic style that began in the 1600s. The Baroque style is all about exaggeration and exuberance, as seen in its architecture, sculptures and paintings.
Bvlgari's latest offering is just as bold. Through the use of a kaleidoscope of colours, extraordinary light effects and fanciful shapes, the Roman jeweller seeks to spread a message of hope throughout the world.
The collection gets its cues from some of Rome's most iconic Baroque landmarks, including the Fountain of the Four Rivers sculpted by Lorenzo Bernini; the church of Sant'Agnese in Agone designed by Francesco Borromini; the Horti Farnesiani complex on Palatine Hill; and the bronze statue of Archangel Michael, located on the top of the Castel Sant'Angelo papal fortress.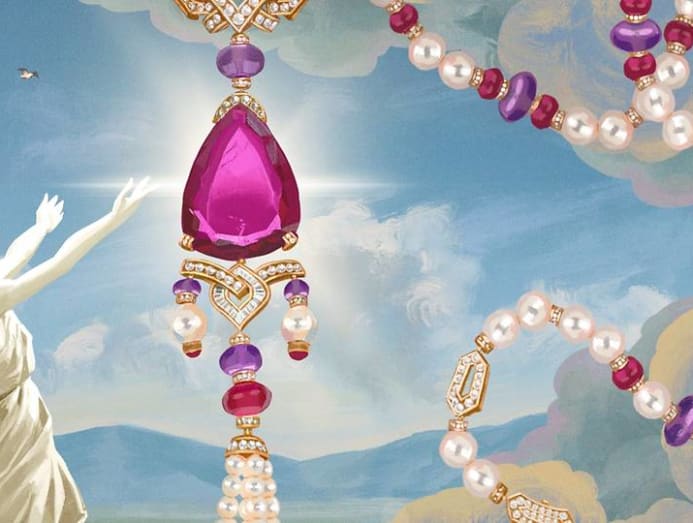 Rare, exclusive gems are used throughout the collection, unearthed around the globe by Lucia Silvestri, Bvlgari jewellery's creative director. The collection is divided into three themes – Meraviglia (Wonder), Luce (Light) and Colore (Colour).
One of the most stunning creations in the collection is the Cabochon Exuberance necklace, inspired by the 16th-century Farnese Gardens on Palatine hill. The necklace took 700 hours to complete. It features two tanzanites sourced in New York, rubellites and emeralds from Jaipur, as well as aquamarines purchased by Bvlgari in Hong Kong, all cut in different shapes to form a daring one-of-a-kind piece.
Truly capturing the spirit of Baroque is the Lady Arabesque necklace. The necklace boasts pink and violet sapphires sourced in Sri Lanka, combined with tiny Paraiba tourmalines and emeralds. Round and drop diamonds create a joyful extravaganza of Baroque curls.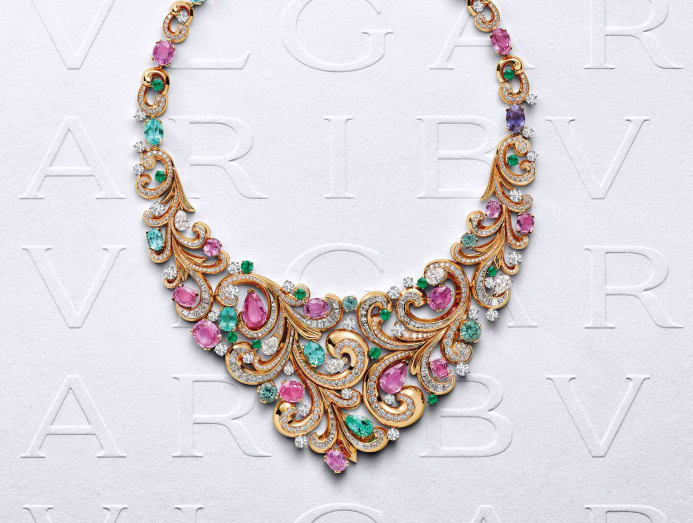 The Sapphire Lace necklace is a poetic and delicate piece. Platinum, diamonds and Ceylon Blue Sapphires create a lightweight, feminine texture, inspired by exquisite Baroque-era lace fabrics.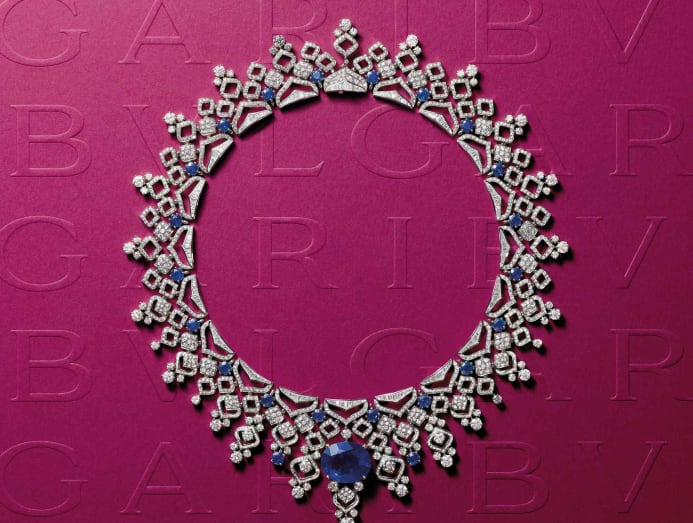 A spectacular visual feast, the entire collection showcases Bvlgari's impressive craftsmanship. In tough times, it certainly helps to feast our eyes on things of beauty.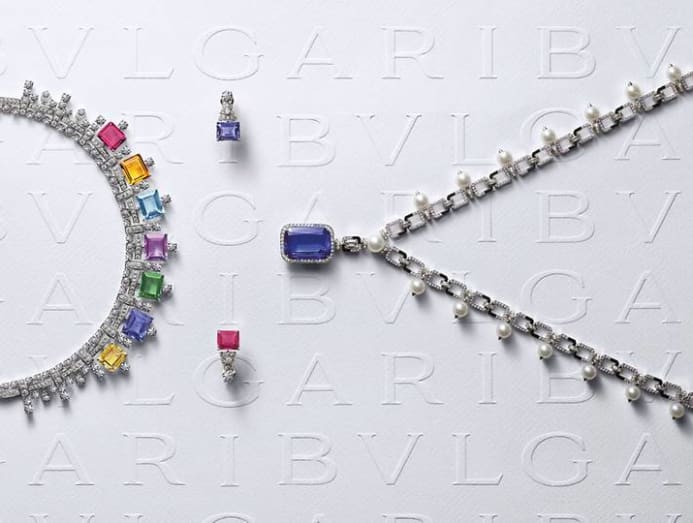 And for future travels to Rome, bookmark this upcoming accommodation – Bvlgari is opening a new hotel in the city in 2022. Set in a magnificent modernist building, the hotel is located near tourist hotspots, including the Via del Corso, Via Condotti and the famous Spanish Steps – right by the jeweller's flagship store, of course.