Care Packages: How to tell your family and friends you're thinking of them
With the absence of physical connections during this circuit breaker period, thoughtful little gifts make the heart grow fonder.
With enhanced safe distancing measures in place and non-essential shops shut, the only shopping to be done is online. While you're at it, consider thoughtful gifts to keep in touch with loved ones and close business associates. In this time of self-isolation, small gestures and personal touches like these will go a long way in keeping your nearest and dearest sane and sorted.
SKIN SAVIOURS
Staying in tends to make us let go of our appearances (after all, who's looking at us besides the pots, plants and pets?) We can certainly do with some gentle, soothing reminders in our mailbox to take care of our skin.
Those with acne issues would appreciate local brand mySKINBAR's Sidekick lotion and The Crux gel, which are used together to target annoying pimples and stimulate the growth of new healthy tissue.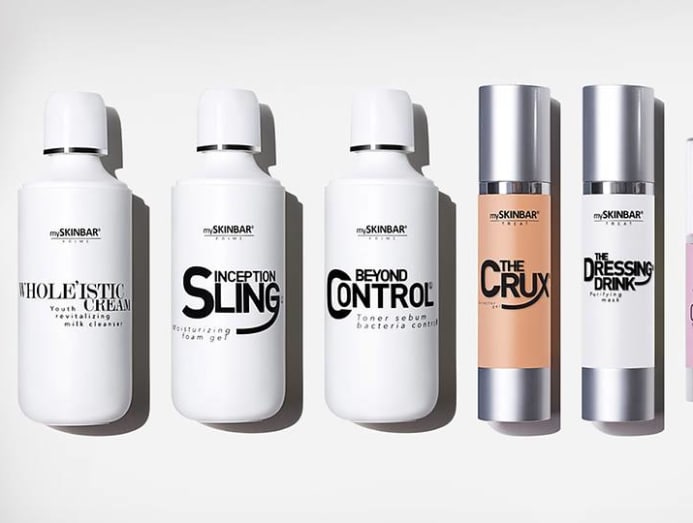 Sustainable shopping platform Zerrin carries natural options from local brands such as Luxe Botanics' anti-bacterial and anti-inflammatory Kigelia Corrective Serum to calm distressed, irritated skin, and Bare Skin's Glacial Cleanser rich in botanical extracts from Swiss glaciers.
Ladies, don't forget the skin down under too. Send your friend an unusual top-to-bottom treat with a Rest, Relax & Restore Set from Two Lips, the world's first luxury intimate care range that is sulphate, paraben and petrochemical free. This rejuvenating set includes five Activated Charcoal Vulva Masks, a Hyaluronic Acid Hydrating Serum and an Antioxidant-Rich Cream.
Order from myskinbar.com; zerrin.com; twolips.vip
MASKED MAGIC
Sometimes you just want to cover your face, close your eyes, and hopefully, problems will go away when you wake. With these power-packed masks, that reality may not be too far off, and your friends would be grateful for these illuminating boosters.
Swiss skincare brand Juvena's Miracle Beauty Mask gives your face a visible suppleness after just 10 minutes, as if you've awoken from an intensive beauty sleep.
The Believe in Miracles Treatment Sheet Mask from Eternelle V Medispa & Aesthetic Clinic also promises to achieve five objectives – moisturising, intensive calming, superior softness, youthfulness and bright translucence – that we are sure any WFH parents and educators would relish as we slump out after a day of home-based learning.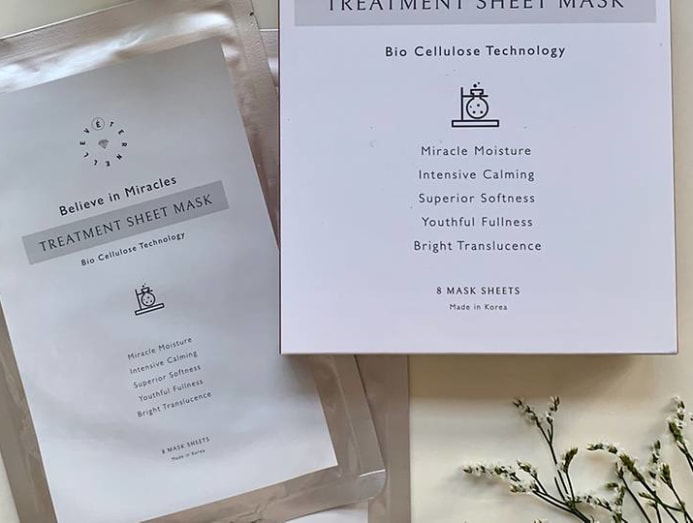 To order, send a WhatsApp message to Eternelle Care Line at 9644 0669

BATHTIME BOONS
We can't go to an Aman resort now, but we can recreate its renowned indulgent spa experience with the Aman Ultimate Bath Set. Light up dull skin into a glow while feeling revitalised with Purifying Auric Cleanse Bath Salts, Nourishing Golden Body Serum, Nourishing Body Mist and Grounding Smoked Body Butter.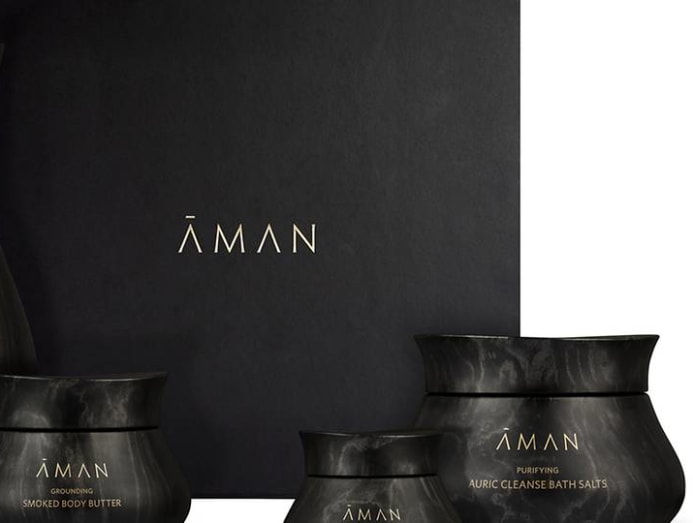 Local award-winning bath and bodycare brand Mandy T also curates self-care sets comprising of body scrub, bath salt, cream and soap for a complete bliss-out in the tub.
Order from shop.aman.co; mandytskincare.com
SCENTED SENSATIONS
With holidays put on hold now, we can help each other keep those travel dreams alive as we recall changing seasons and the myriad landscapes that we've visited – with fragrant home accessories.
British interior designer Katharine Pooley's boutique collection includes a Signature Candle created with one of Britain's top candle chandlers Rachel Vosper, delivering olfactory treats of bittersweet orange blossom, bergamot and neroli blossom and translucent white woods.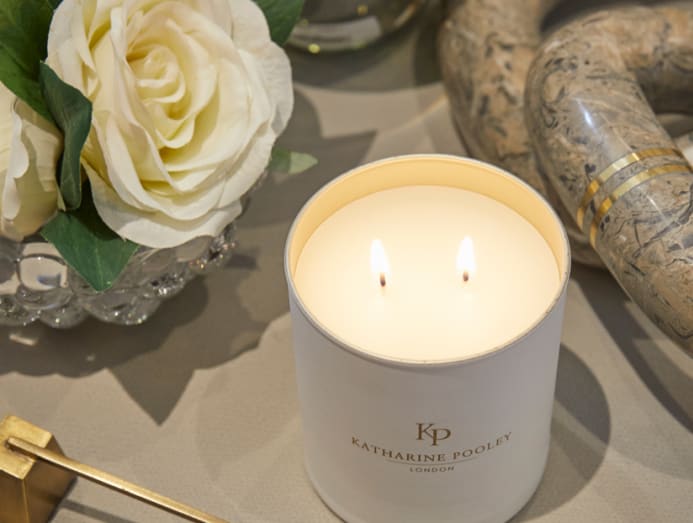 Temple Candles' collection of room sprays, scented candles and diffusers are inspired by Singapore's reputation as a garden city and romantic travels across Asia, with options such as Singapore Orchid, Hibiscus & Sea Air, and Lime, Basil & Mandarin. Close your eyes, take a whiff, and let the bouquet spark joy.
Order from katharinepooley.com/boutique; templecandles.com
SPIRIT LIFTERS
Spiff up your buddies' special occasions with Grand Vin's Wine Lovers' Home Luxury Treat, which comes with two limited-edition wines – a Remoissenet Pere & Fils Montrachet Grand Cru 2007 white and a Hundred Acre Ark Vineyard 2016 red – and a charcuterie platter separately delivered by French bistro Atout.
You know what they say about chocolates and liquors being aphrodisiacs. So be the spark that injects romance back in your couple friends' love life, especially if things are getting intense from them facing each other 24/7.
Send them a bottle of the latest 23 Year Old Glenfiddich Grand Cru, the latest exclusive that is also the only Glenfiddich single malt finished in rare French cuvee oak casks used for champagne production, and/or one of Fossa Chocolates' limited edition bars or adventurous local flavours such as Chili Peanut Praline Dark Chocolate and Salted Egg Cereal Blond Chocolate.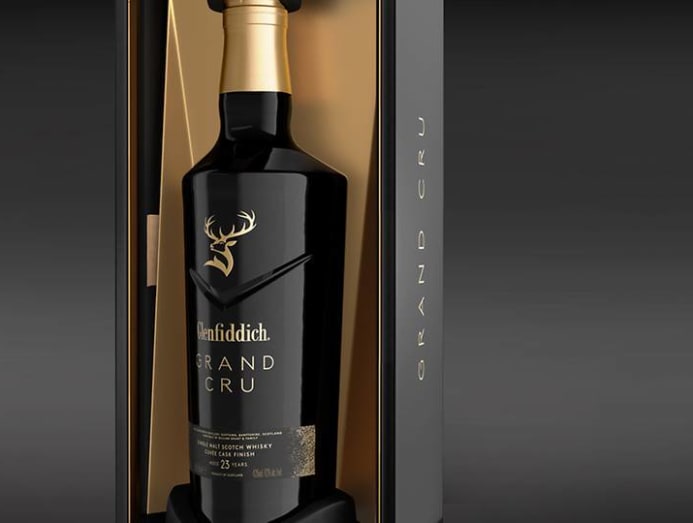 Order from info [at] grandvin.com.sg () or call 6465 3081/2/5/6/7; whisky.sg; fossachocolate.com
HEALTH FORTIFIERS
Sweet dreams are made from bees, and The Rare Honey Company's 100 per cent raw unprocessed honey are made from those that harvest pollen from wild flowering trees in Margaret River and Pemberton's 300-year-old Jarrah and Redgum forests.
Get the Mini Collection Limited Edition Gift Box consisting of the full TA10+ Holistic Range with antibacterial and antimicrobial properties, or put together something for the needs of the recipient. The Coastal Wildflower honey from the Daily Dose range is a healthy sweetener while TA20+ ones in the High Potency collection can facilitate recovery from ailments such as coughs and sore throats as well as promote gut health.
For those who prefer traditional Chinese medicine, Eu Yan Sang has a wide range of tonics and supplements for boosting immunity and improving well-being, as well as ready-made hampers with halal options. If you know what the recipient specifically needs, you can customise a box of goodies – throat-soothers like herbal jelly and luo gan guo dates tea for teachers and contact tracers or chicken essence for healthcare workers for example – that will definitely make them feel special.
Order from therarehoneycompany.com; euyansang.com.sg
FITNESS FANTASIES
We all need inspiration to keep up our fitness regimes, and these over-the-top stylish exercise equipment should do the trick. Louis Vuitton has a pair of 3kg dumbbells, a jump rope and ping pong set under its Art of Living collection.